Last updated on April 11th, 2023 at 05:18 PM
Antonio Rüdiger recently revealed to his followers on Instagram that he was joining the Under Armour roster, a decision driven by the beliefs and principles he shares with Under Armour.
"The most important thing for me is values. It's these values that made it very easy for me to choose Under Armour as they understand not only what players endure during the game, but how competitors are born and bred behind the scenes" said Rüdiger.
Rüdiger is now wearing the Under Armour Clone Magnetico Pro 2 boot, and the brand is committed to helping him be the best he can be on the football field week in, week out.
"At Under Armour we strive to work with athletes that exemplify toughness, grit and sacrifice to reach the summit of their sports" says Kara Trent, SVP, Managing Director, EMEA at Under Armour.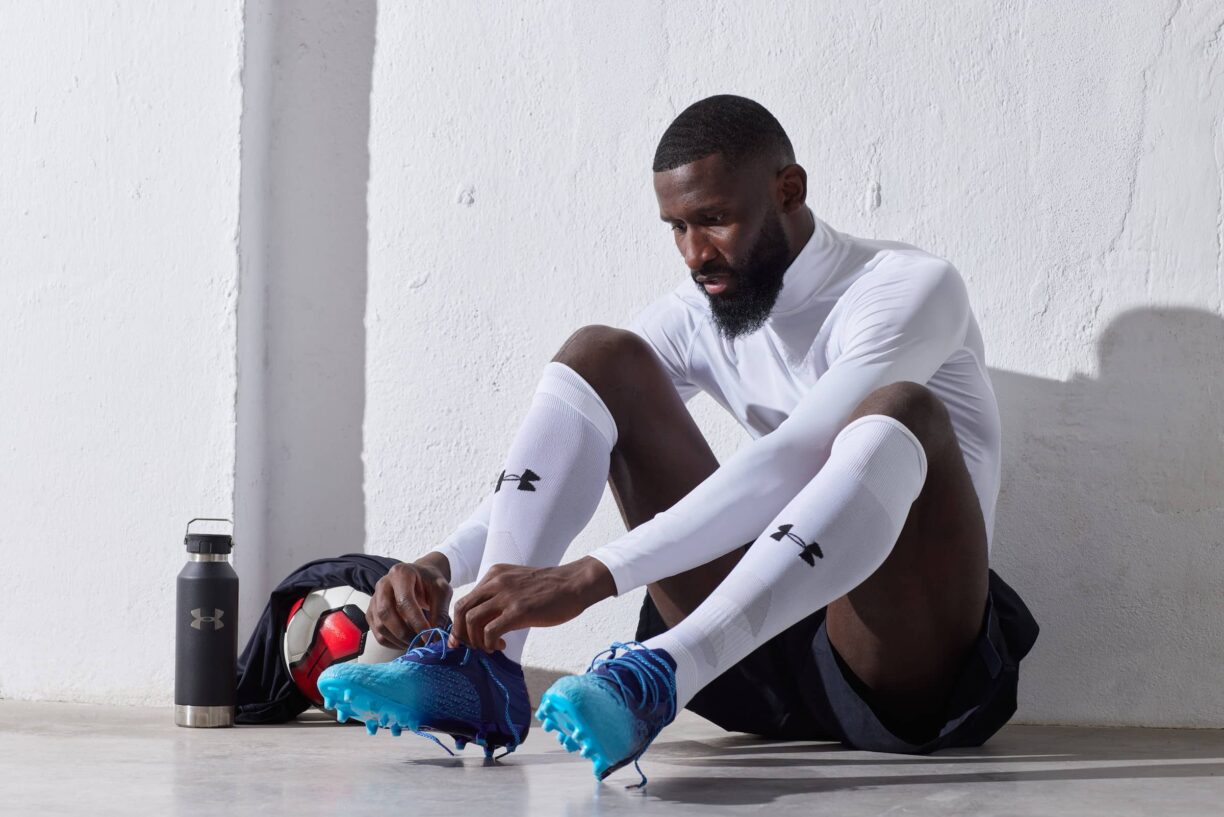 "Toni epitomises our values and we are delighted to add him to our roster, as we look to engage with young team sports athletes in football. He has an incredible story, and his experiences explain why he is so tenacious every time he takes to the pitch and gives everything to his team and its success."
From the playing on the concrete pitches of Berlin borough Neukölln – where the ground was so hard he wore holes in the soles of his shoes – to the pristine surface at the Santiago Bernabéu, where he now represents the most successful European club side in history, Rüdiger's journey hits different.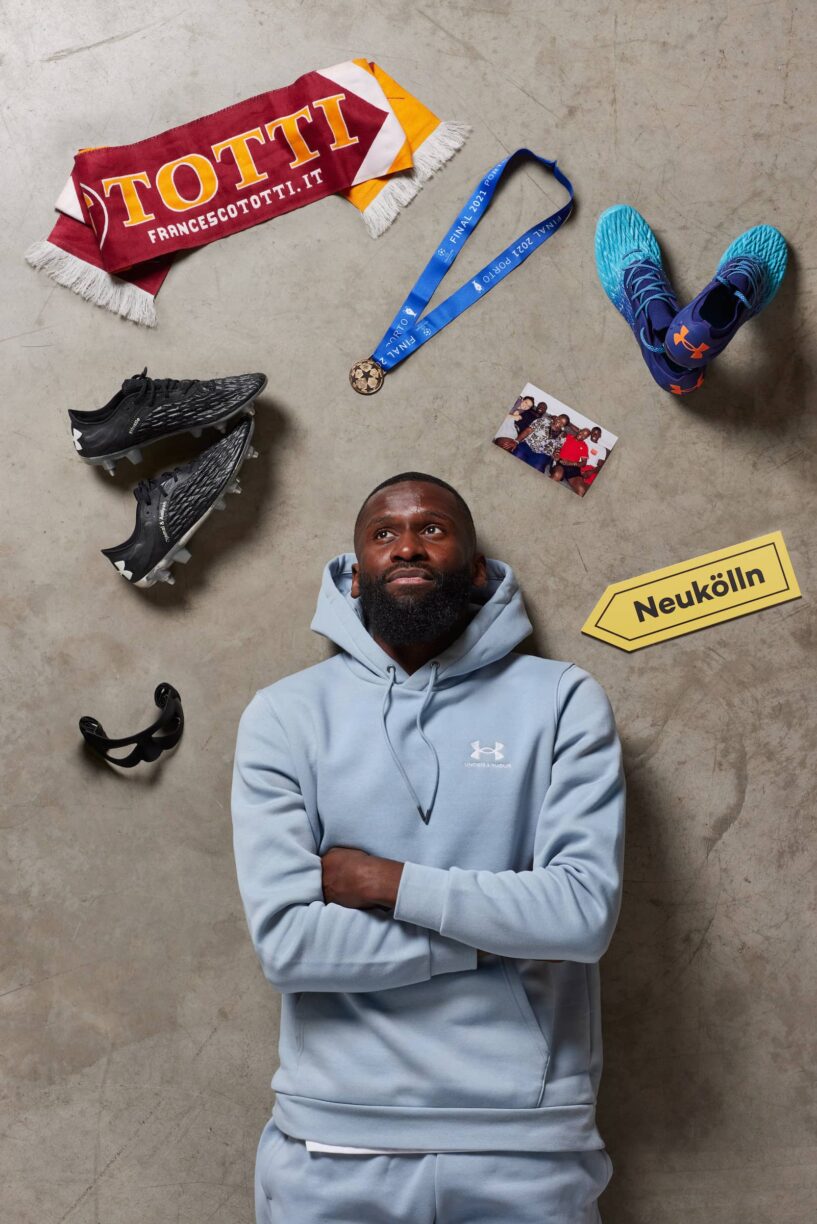 His mother was a refugee from the civil war in Sierra Leone and he grew up in the largely immigrant neighbourhood in the German capital.
By his own admission, his football adventure was not about having expensive cars, big houses, and playing in the UEFA Champions League – it was about taking his family out of Neukölln.
Under Armour recently spent time with Rüdiger in Madrid, where he talked in-depth about the moments that shaped his journey and made him into a tough athlete and inspirational leader.
The resulting film sees Rüdiger 'Unboxed', which intimately discusses a series of items and images that demonstrate the people, places, and objects that moulded him into the player and person he is today. 
From old family photos and memories of his tough upbringing in Neukölln, to the face mask that he has become synonymous for wearing in recent years, Rüdiger describes in detail the experiences which explain why he plays every game like it's his last with the aggression that earned him the nickname 'Rambo' as a kid.
Rüdiger can also be seen reacting to his UEFA Champions League Medal – a prize that represents the pinnacle of his achievements in European club football – and his Under Armour Clone Magnetico Pro 2 boots emblazoned with the flags of the two countries that represent his heritage: Sierra Leone and Germany.
Rüdiger will be looking to add to more honours to his resume this season, but you can be sure he'll never lose sight of what got him to this position. The hard work and hustle continues with Under Armour by his side.