Last updated on August 22nd, 2021 at 12:11 PM
American football probably isn't one of the first things that springs to mind when you think of women's sports – but that might be about to change.
Meet Phoebe Schecter – Britain's first ever NFL coach. At 5ft 4, she doesn't have the sort of hulking physique you're probably used to seeing if you've ever watched men's teams playing the sport on TV. But that hasn't stopped her captaining Great Britain's women's American Football team (and leading them to the 2015 European Championships final).
Phoebe is also a personal trainer and recently became an ambassador for sports nutrition brand, Bio-Synergy. Here, she tells us why she'd love to see more women give American football a go, and shares her top fitness and wellbeing tips…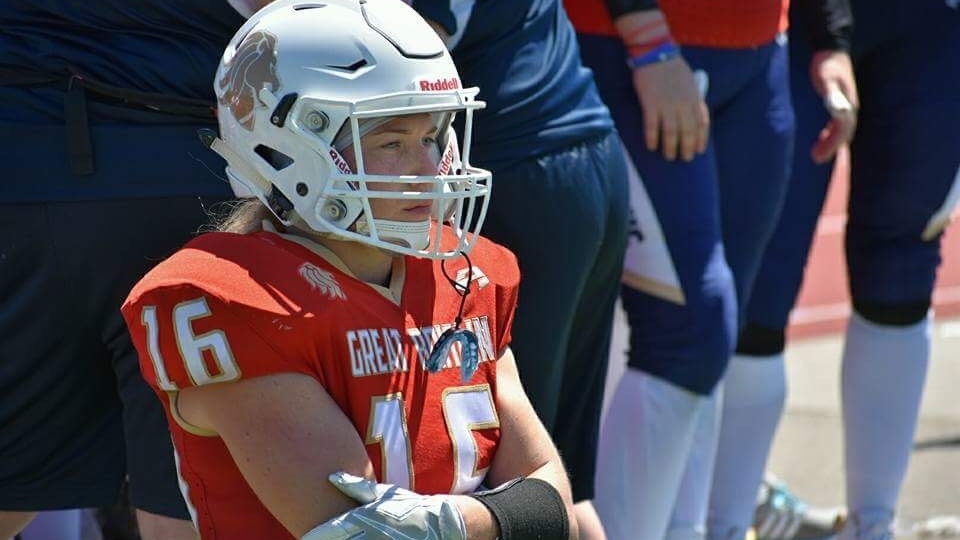 Why is American football such a good sport and how did you get into it?
"American football is a sport for every shape, size, gender and age. It also offers contact or flag (non-contact) depending on your preferences. More than any other sport I've been a part of, American football teaches you life lessons and is the definition of teamwork. Ironically, I got involved when I moved to the UK five years ago. I have dual-citizenship, moved over to work for a gentleman on the Dutch Olympic three-day event team, and shortly after, was looking for a way to join a new social group. I saw an ad on Facebook for American football trials, attended, fell in love – and have not looked back since!"
Are people surprised when you say you coach American football – and what's your response?
"Absolutely! Most of the time, people list off other sports, as if to confirm that I am not talking about American Football. Perhaps the fact that I'm only 5ft 4 and weigh about 70kgs does not always help to convince people that my favourite element of the sport is the tackling! Historically, it has been a very male-dominated sport. However, with the support of some incredible women, men and organisations such as the NFL, there is a new era rapidly approaching."
Would you like to see more women giving it a go?
"It would be a dream to get more women involved. It can definitely be intimidating, but you need to be confident about what you know and, equally as important, what you don't know. In the past, the problem has been that there haven't been females in those roles, therefore from a young age, it feels unreachable. More females are slowly being integrated into programmes, which in theory, should open doors for others as well."
It seems like quite an action-packed sport – what do you do to relax?
"Truthfully, I don't really have much – if any – downtime. I know this will sound ridiculous, but playing American football is how I switch off. I like to describe it as my own form of mediation. When I'm on the field, with my teammates, I don't think of anything other than what I see and my task, allowing my mind to completely shut off to the rest of the world. Plus, it is a pretty great stress-reliever!"
What are your top tips for anyone who's keen to improve their fitness and wellbeing?
"Firstly, make small changes to your lifestyle that will create habits. You have to be realistic. If you can find a workout buddy or team to help you adhere to these goals, do it.
"Nutritionally, plan ahead and always eat breakfast. I start my day with the same breakfast, including my Bio-Synergy Lean & Green Vegan Protein. And make sure whoever you get your advice from is properly certified, with your best interests at heart. It can be so confusing with all the different information that social media puts out nutritionally, and with tons of Instagram workouts."