Last updated on March 26th, 2022 at 11:31 AM
As a personal trainer my job requires me to do a LOT of counting. And sometimes like most people I can lose focus on which rep or set I'm on.
So being fairly new to the smartwatch trend I thought I would put one of the latest models created by Chinese brand Zepp Health – formerly HuamiI through its paces literally!
On opening the sleekly designed packaging to the Amazfit T-Rex Pro, I was instantly impressed with the rugged chunky style of the watch. And despite its intentionally bulky appearance, it's actually a surprisingly lightweight timepiece weighing in including the strap at 59.4 grams.
I used to wear a Garmin smartwatch and although the two are similar in many ways, this watch has much more going for it, the amount of information this watch can give you is incredible.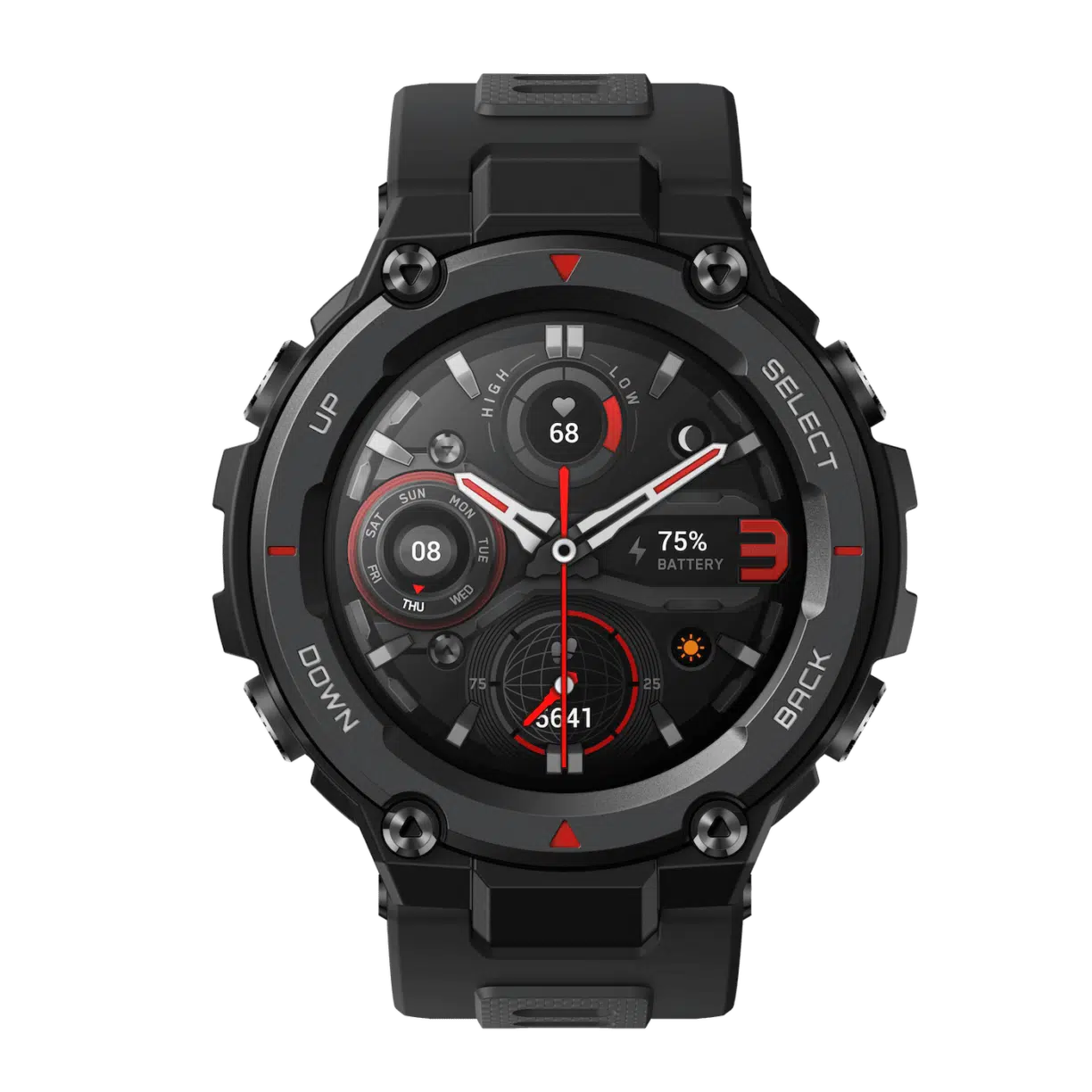 The battery life has shocked me. One of the worst things is when your watch is always low on battery and every 2-3 days you are charging it. This one just seems to last forever.
The GPS on the watch is very responsive and accurate. When I go out for my runs I live a bit out on the sticks and other watches I have used struggle to register all my runs. This watch is ready to go within a minute of setting up the GPS which also impressed me hugely.
The T-Rex Pro is built around a 1.3-inch AMOLED touchscreen display that has a 360 x 360 pixel resolution.
And for when you need to charge the watch, at the back of the Pro, there's a four-sensor array mounted into it, two metal contacts for the magnetic charger, which is an added bonus for me as it will not let you connect it the wrong way around.
A healthy heart is a priority, so the Amazfit T-Rex Pro smartwatch is equipped with the BioTracker™ 2 PPG Bio-Tracking Optical Sensor, which performs precise heart rate monitoring 24 hours a day and issues an alert if your heart rate gets too high.
Extreme condition durability
For those with an active lifestyle, the T-Rex Pro is the perfect partner, whether users are workout beginners or fitness enthusiasts, thanks to this shock-resistant fitness tracker device passing 15 military-grade tests.
Designed to withstand extreme weather and heat conditions, from ultra-dry deserts and humid rainforests to freezing cold Antarctica temperatures, the Amazfit T-Rex Pro's comprehensive health and fitness tracking functions include more than 100 sports and popular outdoor modes for adventurous activities, making it easier to stay fit and healthy whatever you get up to.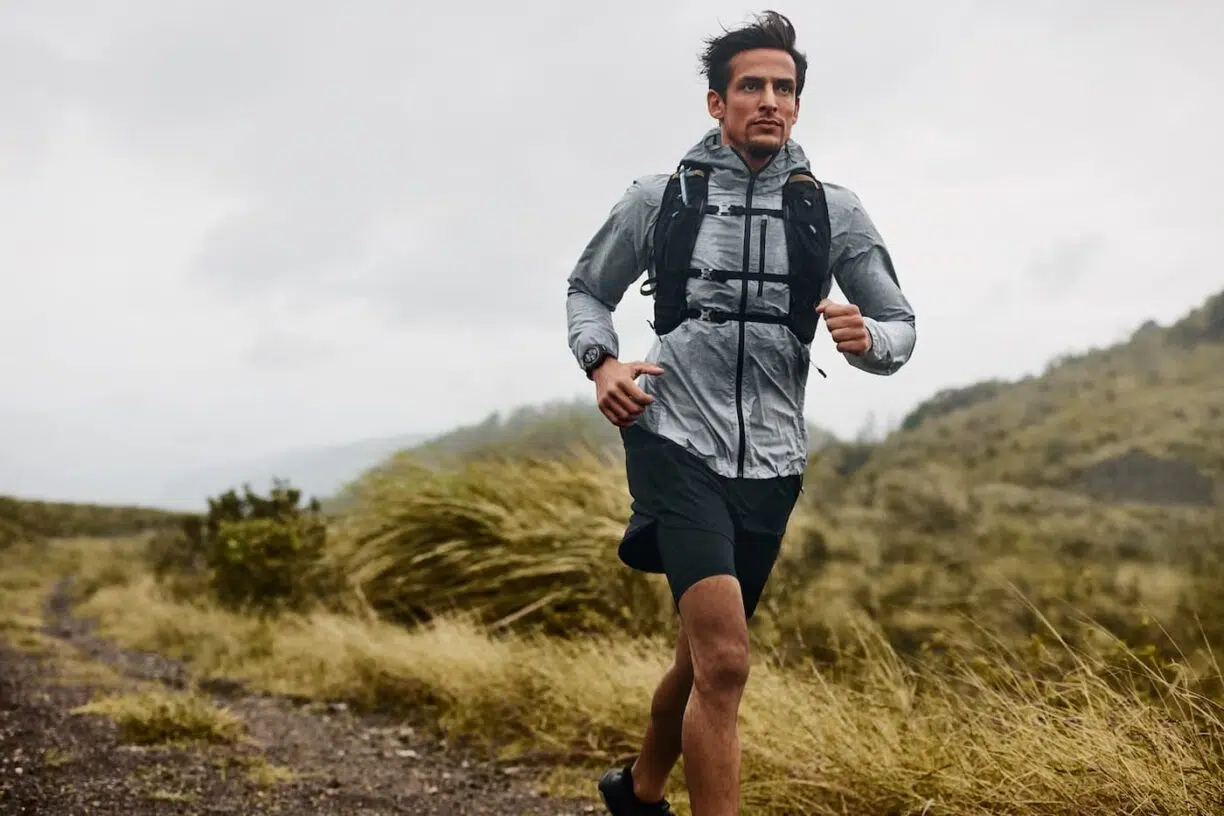 Auto tracking to make training smoother
Amazfit's T-Rex Pro has all four of the world's global navigation satellite systems supported, so it is able to help track your location in more complicated environments than would be possible with GPS alone. It can also track your heart rate, distance, speed, and calories burned through almost all popular sports and activities.
Specialised data
Firstbeat™ algorithm takes things to a new level in the T-Rex Pro when assessing specialized data such as maximum oxygen uptake, full recovery time and training load, and lets you know your progress and accomplishments.
Additional new functionality for the T-Rex Pro includes 10 ATM water-resistance so users can swim, surf, sail and endure wet weather for up to 18 days of battery life with typical use.
A blood-oxygen saturation measurement system gives feedback on how well the user is handling altitude or the workout.
Along with its resilient yet skin-friendly silicone strap with a sweat-wicking design, the Amazfit T-Rex Pro comes in three colors: Meteorite Black, Desert Grey and Steel Blue. All the information you need is available at a glance and easy to read on the T-Rex Pro's clear and colorful 1.3-inch always-on AMOLED display.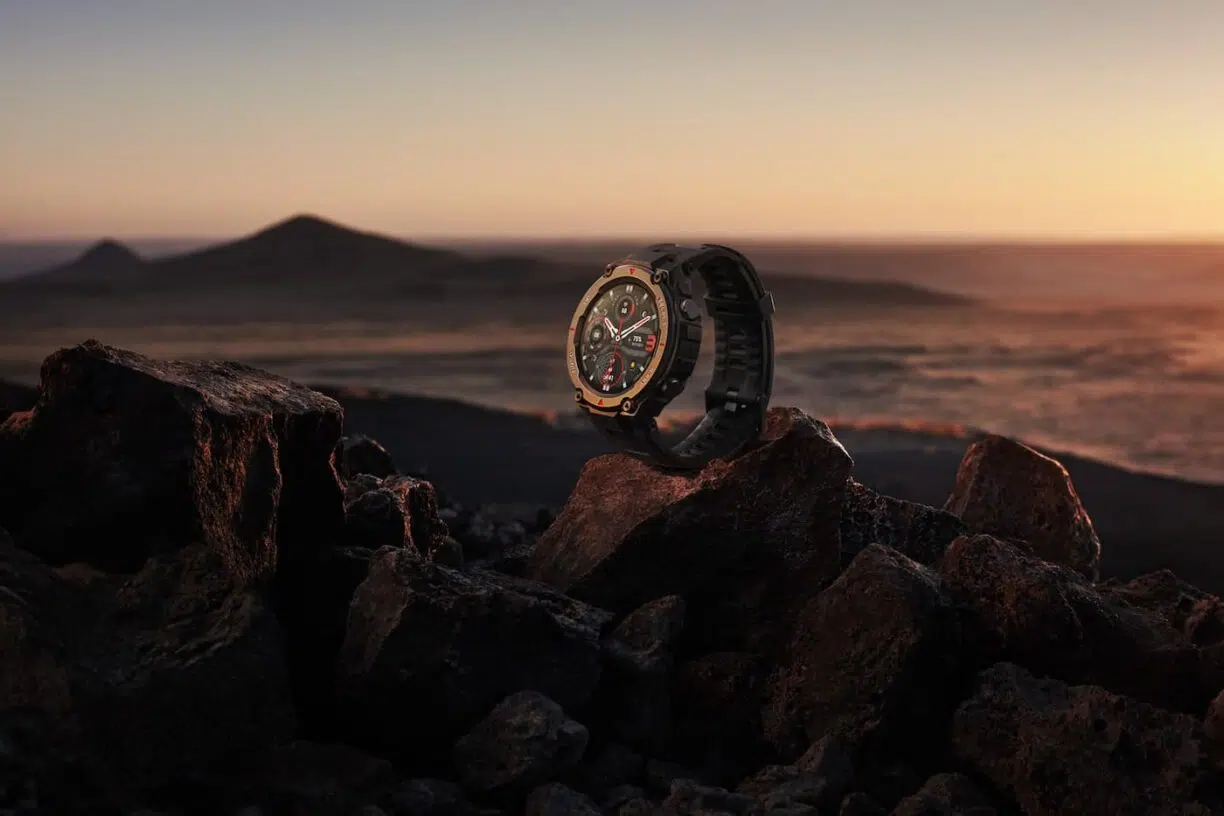 Audio
The Amazfit T-Rex Pro can help manage work-life balance better. In addition to setting alarms, it can notify you of incoming text messages, calls and reminders, and also enables you to control the music on your phone from the watch – for added motivation during workouts, or when you just want to relax and listen to your favorite playlists.
If you are into health and fitness or you want to be more aware of your health and fitness and don't already own a smartwatch this is a great introductory budget smartwatch to get you started.
You will love learning how to use it and you will immediately become more mindful of what movement you are putting in. The T-Rex Pro smartwatch has saved me a lot of errors and thinking time already.
It won't be a smartwatch for everyone but for me it is a fantastic watch which looks great on the wrist for all occasions. And most importantly it is brilliant for giving fitness stats and unmatchable battery life!!
Amazfit T-Rex Pro design
1.3-inch AMOLED display
Chunky design
Silicone rubber wrist strap
Amazfit T-Rex Pro setup
Arrives fully charged
Links to Zepp app easily
Customizable watch faces
Amazfit T-Rex Pro price and release date
Out now
Costs $179.99 (around £139, AU$249)