Last updated on June 26th, 2022 at 08:33 PM
The two Alinghi Red Bull Racing boats impressed on the second stop of the GC32 Racing Tour in Lagos, Portugal, with the SUI 15 team securing victory and the SUI 8 crew finishing in fourth.
The second event of the 2022 GC32 Racing Tour saw ten boats commence battle, with Alinghi Red Bull Racing once again fielding two crews. However, the helmsmen swapped boats with Arnaud Psarofaghis leading a young SUI 15 team and Maxime Bachelin taking charge of the SUI 8 crew.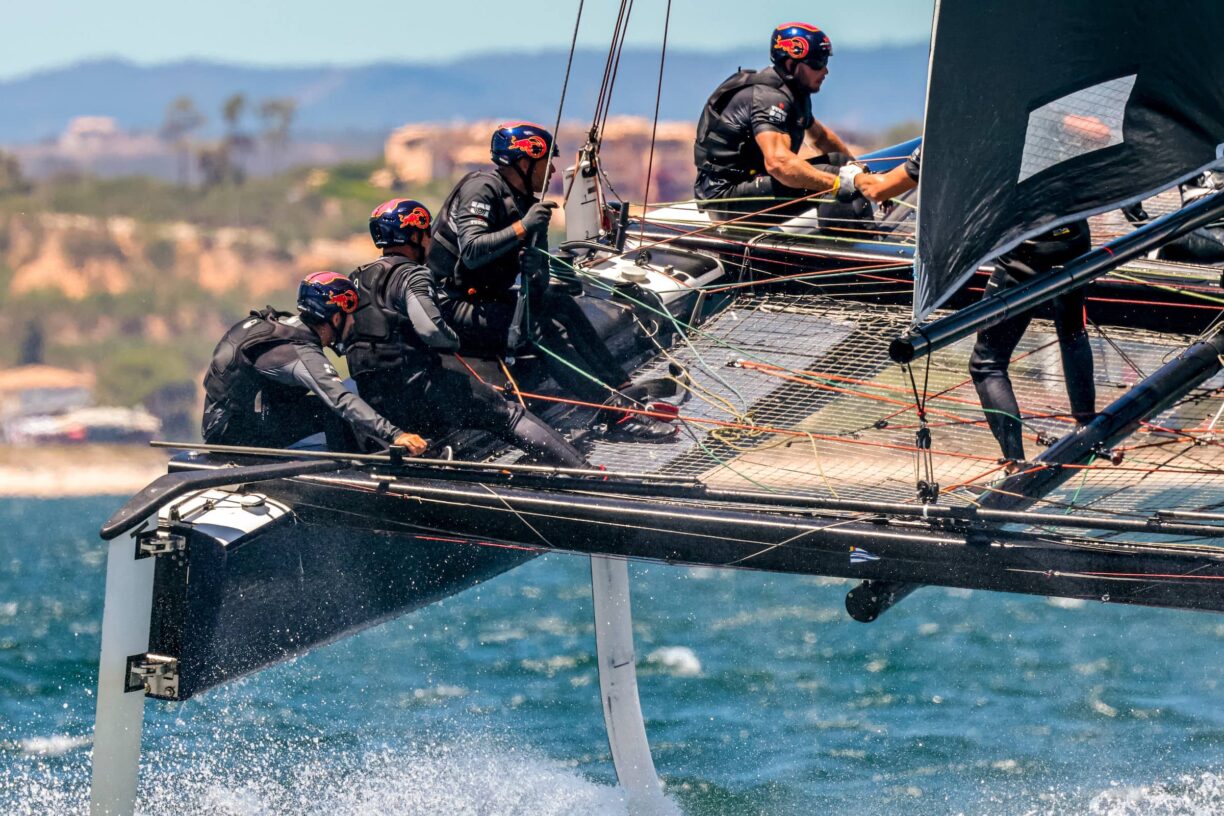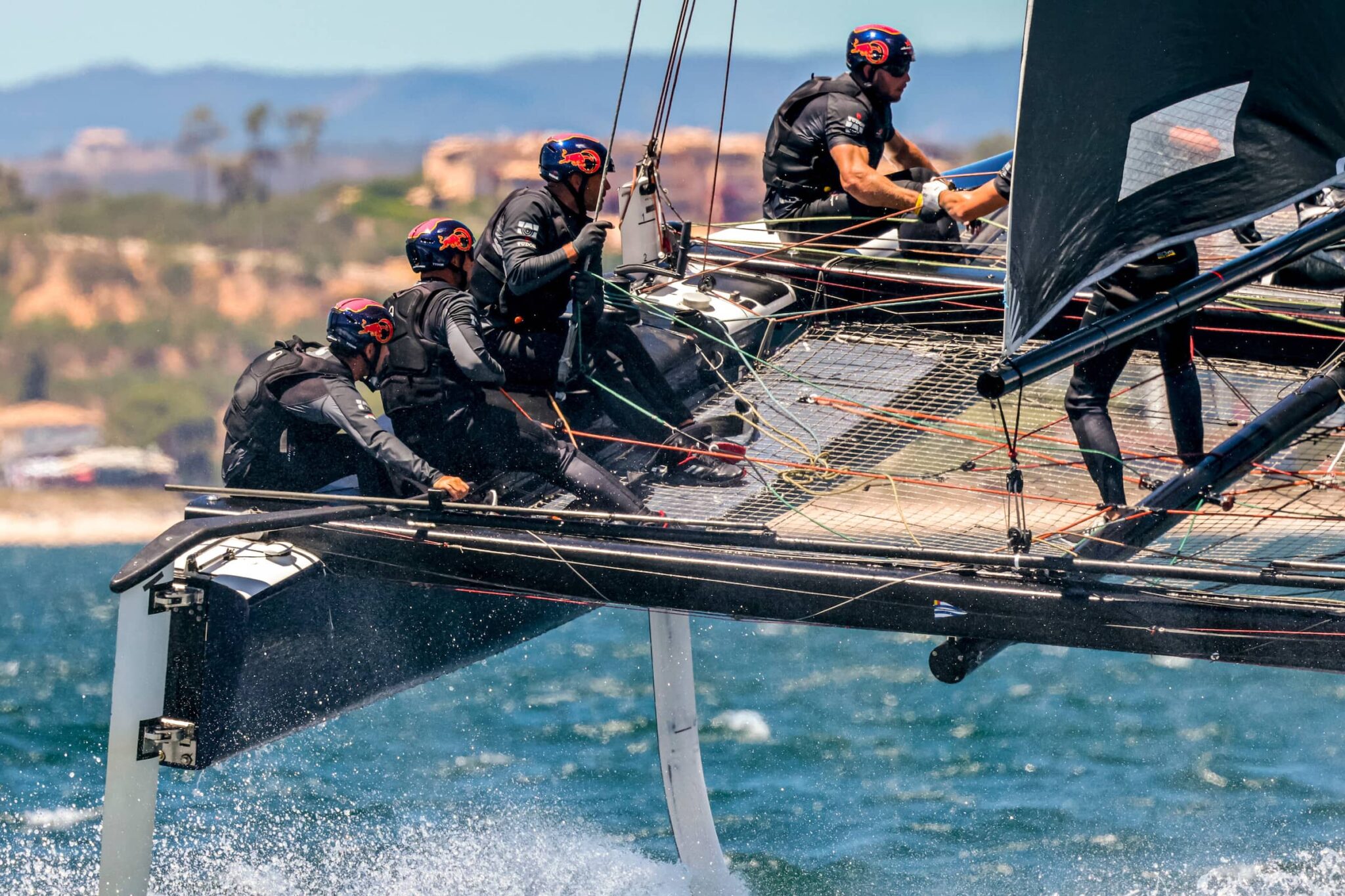 Psarofaghis had led the SUI 15 crew to victory in the opening event of the season at Lake Garda in Italy and was once again successful, this time with the development crew on the SUI 8.
Psarofaghis, 33, said: "It was very interesting and useful to change teams. We are learning more and more every day. Our secret is team work. We trust each other, kept it simple and pushed as we can at every race. I'm happy to get to know my team-mates in racing mode. We didn't finish the weekend as well as we started it, but we are obviously delighted with the win."
The new setup for the second regatta of the season saw Bachelin at the helm of the SUI 15, allowing the 24-year-old to gain some vital knowledge with a more experienced crew.
After four days of action and 16 races, Bachelin led his crew to fourth place overall, just one point behind Zoulou in third.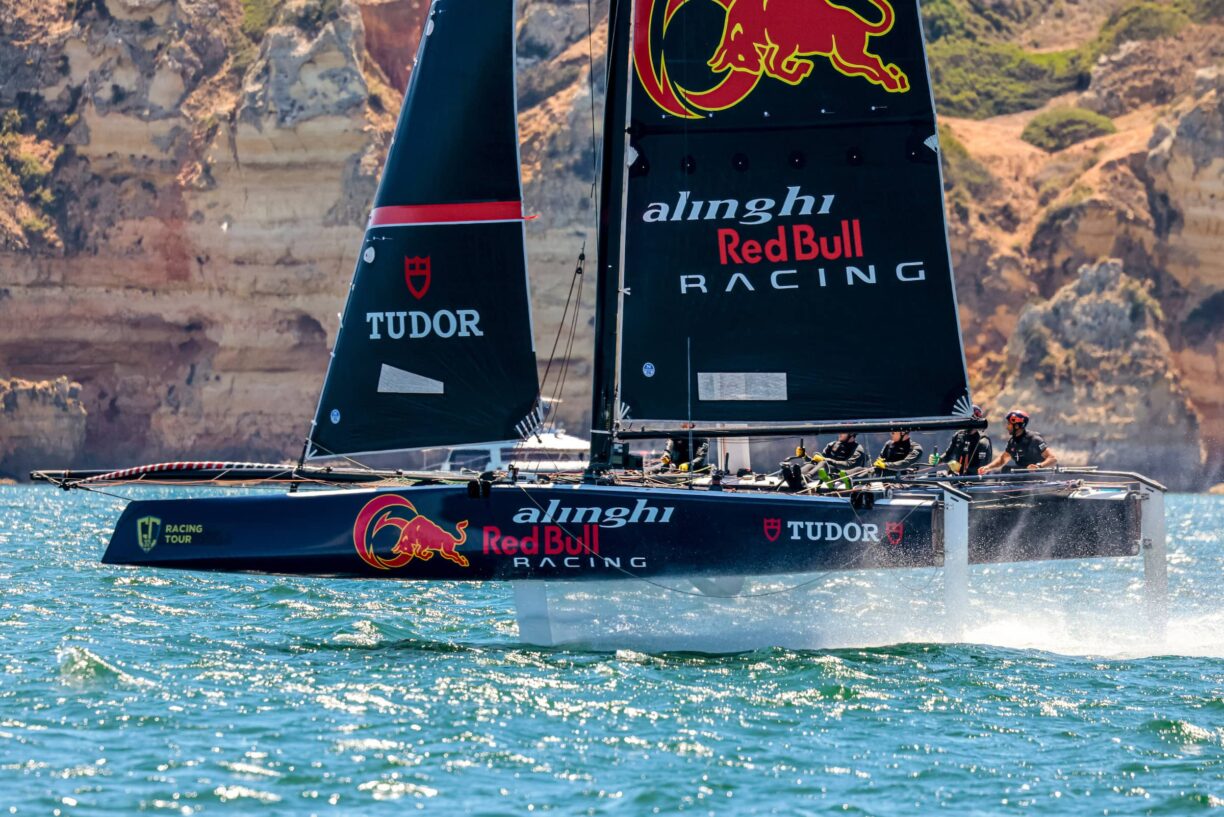 Bachelin said: "It was a chance to be able to learn a lot from the 'old guys' who have seven years of GC32 experience. Most challenging was to create coordination with a group used to sailing with Arnaud. This put pressure on me, but their input made us a better crew."
The 24-year-old added: "I was able to focus more on boat speed but the regatta was tricky, with very unstable wind. There is still a lot of improvement that can be done, but we're progressing and that is the most important thing. The confidence built up day after day and we are proud of the achievement."
After two events in the series, Team Rockwool Racing lead the GC32 Racing Tour standings, while the two Alinghi Red Bull Racing boats are tied on points, with SUI 15 in second and SUI 8 in third.
The next stage of the competition is the GC32 Worlds, once again being held in Lagos, Portugal, and taking place from July 13-17.
GC32 Lagos Cup 2022
1. Alinghi Red Bull Racing SUI 15, 40 points
2. Team Rockwool Racing, 50
3. Zoulou, 71
4. Alinghi Red Bull Racing SUI 8, 72
GC32 Overall Standings
1. Team Rockwool Racing 4 points
2. Alinghi Red Bull Racing – SUI 15 5
3. Alinghi Red Bull Racing – SUI 8 5