Last updated on September 11th, 2023 at 01:55 PM
Created by an all-female production team at agency Formidable, Sporty AF (Sporty and Female) features candid conversations between athletes on navigating both their sporting careers and day-to-day lives as women, with discussion topics including body image, mental and physical health, menstrual cycles and gender equality.
Across the series, Odudu is joined by Abi Burton (rugby sevens), Amber Hill (shooting), Imani-Lara Lansiquot (athletics), Katy Nicholls (cycling), Jazmin Sawers (athletics), Kate Shortman (artistic swimming), Andrea Spendolini-Siriex (diving), Nekoda Smythe-Davis (judo), Izzy Thorpe (artistic swimming), Anna Toman (hockey), and Kimberly Woods (canoe).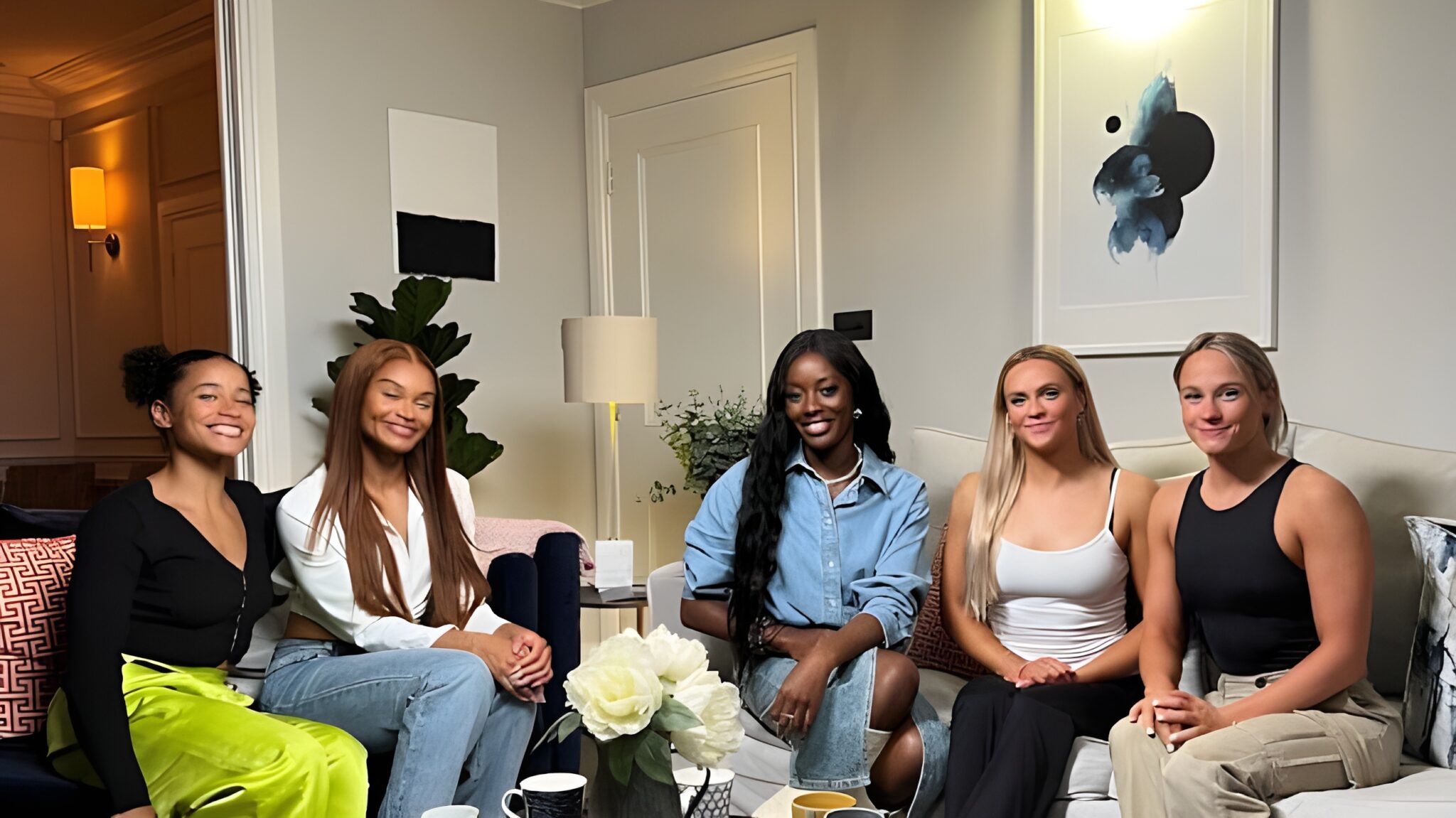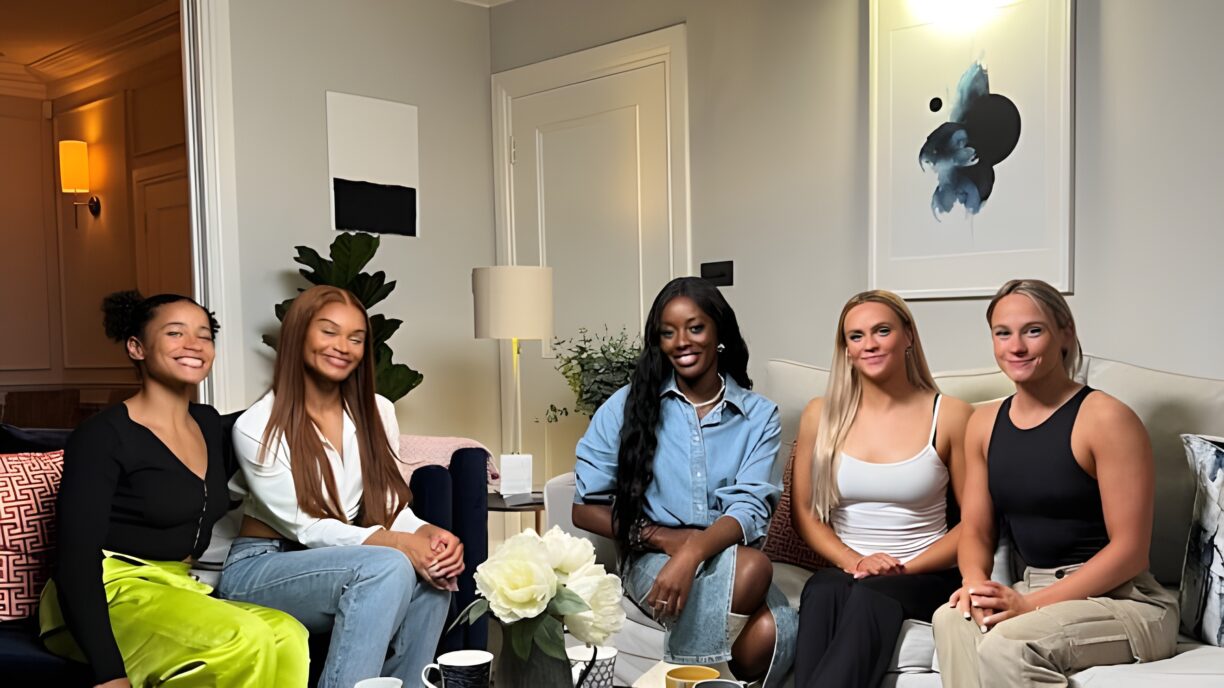 The first episode, Changing The Game features Tokyo 2020 bronze medal-winning sprinter Lansiquot in discussion with Odudu, alongside double Olympic long jumper and British indoor record holder Sawyers, and Shortman and Thorpe, who made their Olympic debut together in Tokyo and claimed both European and World Championship bronze in 2023.
Together they reflect on the rise of women's sport, each of their careers to date, and what it's really like at an Olympic Games – including sharing rooms and spotting other famous athletes in the dining hall.
Speaking in the first episode, Odudu commented, "Can I just say, I feel so honoured to be in the presence of such incredible female athletes! You are all sincerely at the top of your game.
We've seen so much success in terms of female athletes – more women than men were selected [for Team GB] at the last Olympics – maybe that's going to be the same for the next one!?"
She later added, "It was so incredible chatting to these athletes who are inspiring others through lifting their voices to elevate women in sport."
Jazmin Sawyers added, "We are going through a genuine paradigm shift in women's sport at the moment that is long overdue but unbelievably exciting.
Sporty AF was so much fun to be a part of and the honest conversations we had tackled some really important topics that we need to talk about more. Oh, and there were a lot of laughs along the way!"
Episode one of Sporty AF will be available to watch via Team GB's YouTube channel from Wednesday 13 September.