Last updated on June 1st, 2023 at 08:08 PM
Passionate fans of adidas running shoes, it's an exciting time to witness the brand's continuous commitment to innovation. adidas proudly presents the ADIZERO BOSTON 12 and ADIZERO ADIOS 8, the latest offerings in their esteemed ADIZERO line.
These shoes have a storied past, with the BOSTON series originating in 1982 and the ADIOS in 2008. The ADIOS 1 even played a role in Haile Gebrselassie's groundbreaking Marathon World Record.
Now, with the 12th iteration of the BOSTON and the ADIOS 8, adidas aims to redefine fast running for its dedicated community.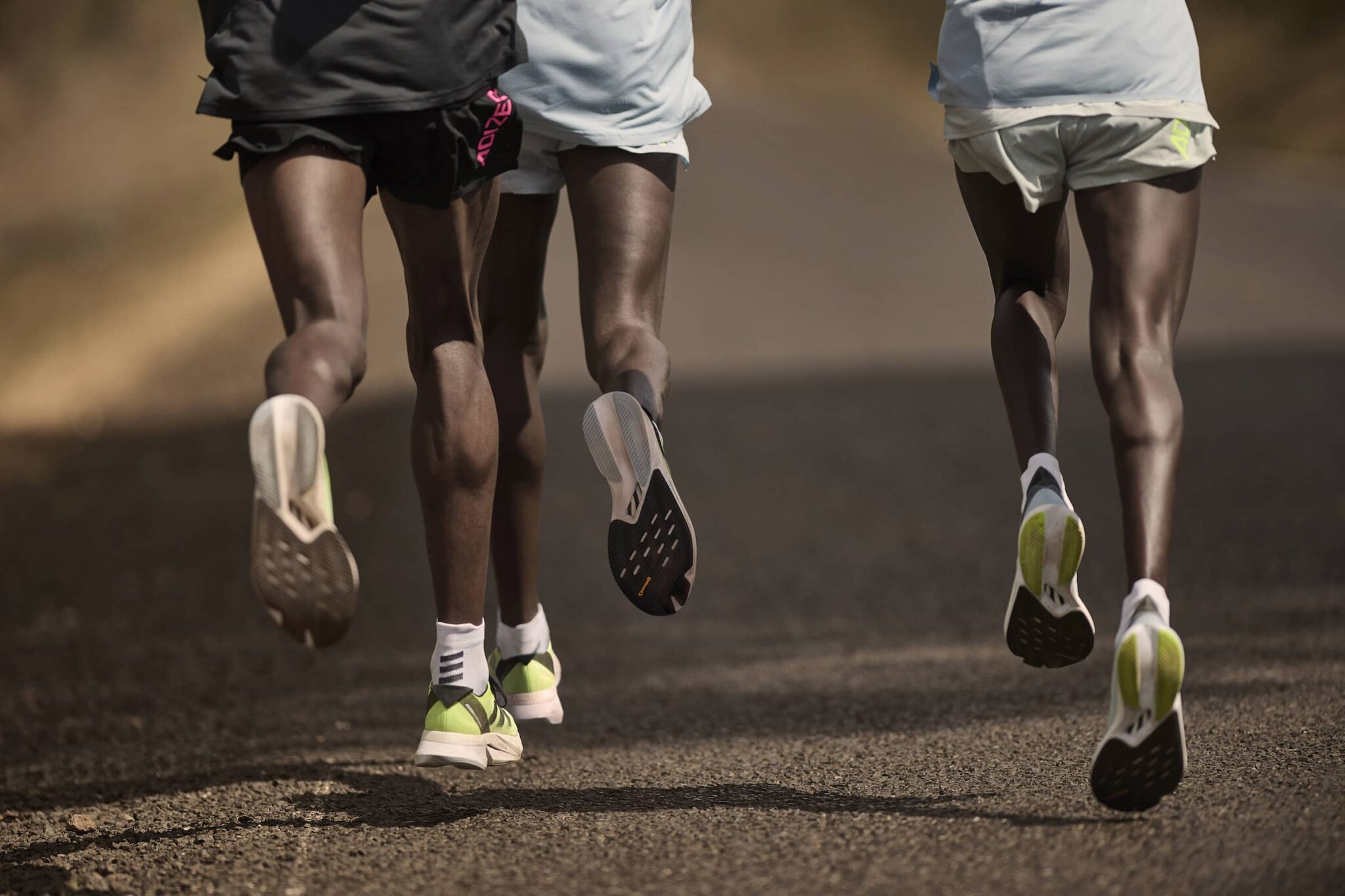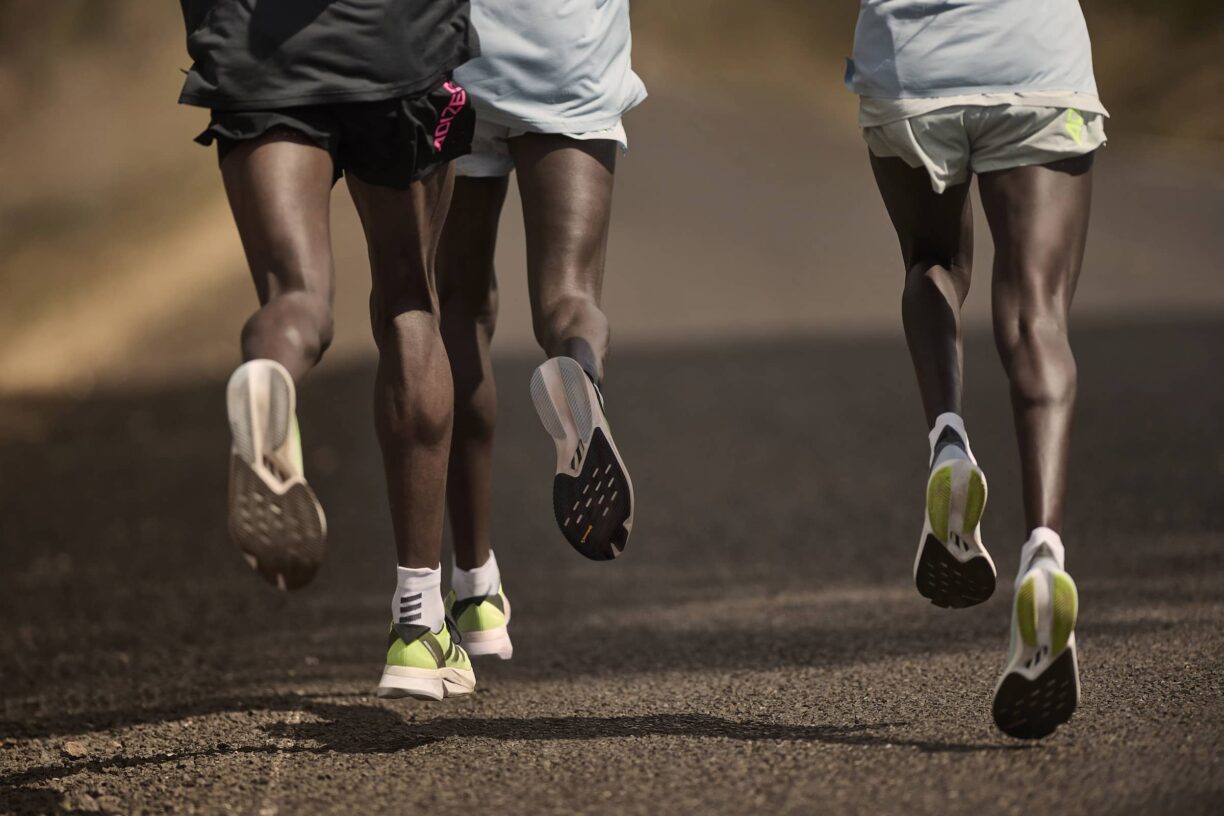 Pushing Boundaries of Innovation:
The ADIZERO BOSTON 12 underwent rigorous testing with professional athletes in Kenya, including esteemed names like Peres Jepchirchir, Abel Kipchumba, and Angela Tanui.
Leveraging the valuable insights gained from these sessions, adidas has developed a shoe that caters to the ambitious needs of their running community. The result is the ADIZERO BOSTON 12, a training shoe that encapsulates the race-day experience, incorporating cutting-edge technologies to enhance performance.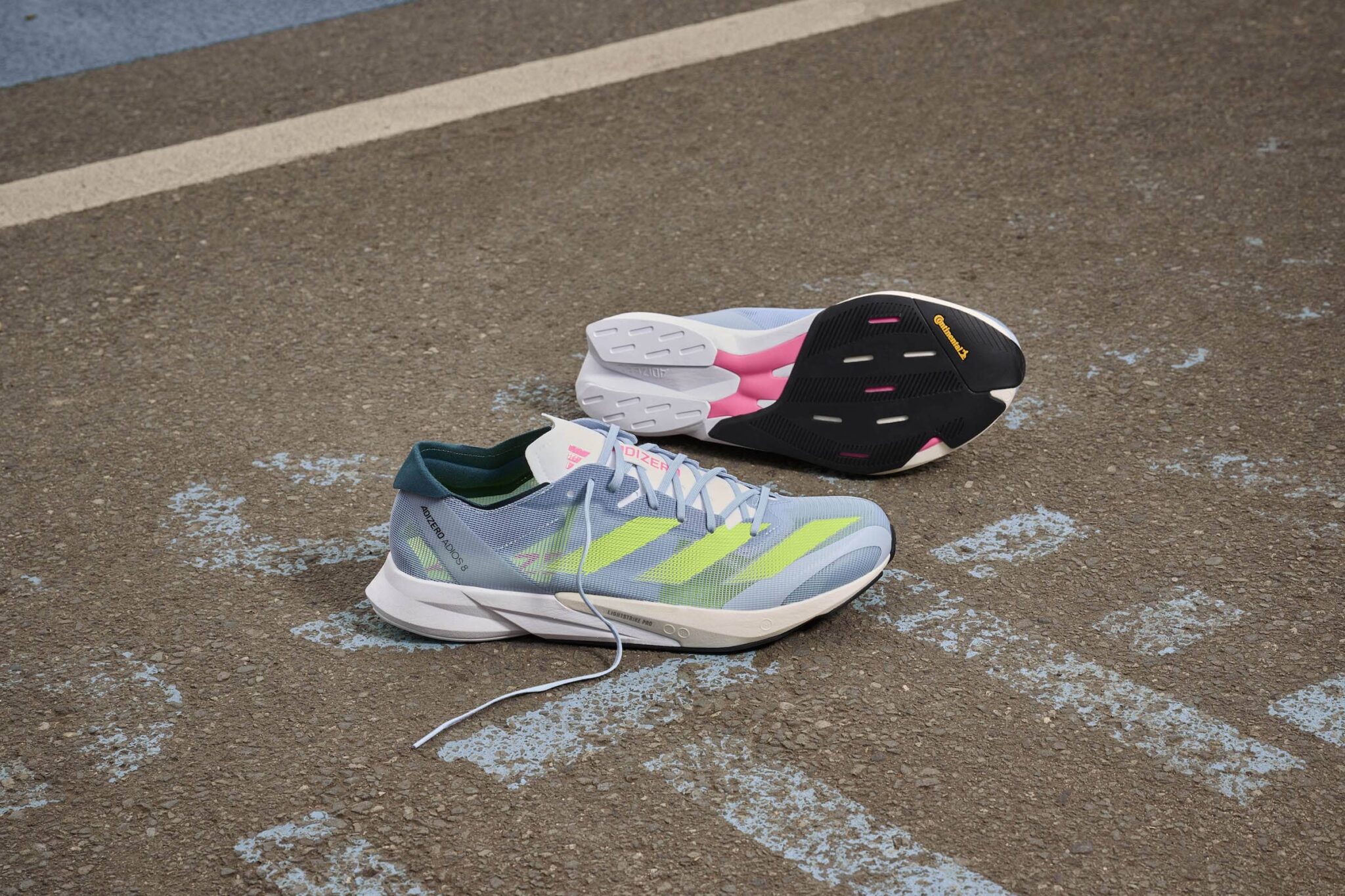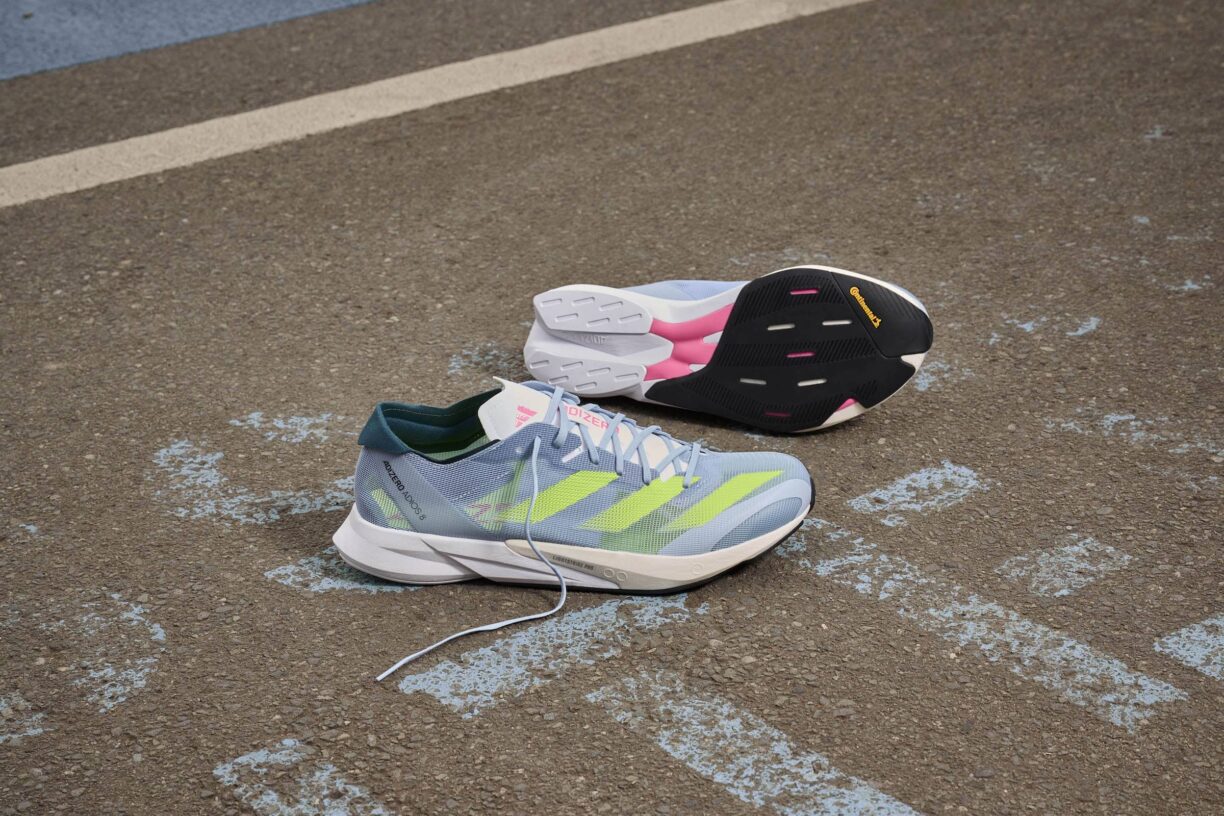 The ADIZERO ADIOS 8 joins the franchise as a racing allrounder, designed to provide runners with a direct and responsive sensation during races and speed workouts. Its lightweight construction, combined with a low profile and responsive midsole, delivers an exhilarating running experience.
Charlotte Heidmann, Senior Global Product Manager, Running Footwear at adidas, emphasizes the importance of athlete feedback in the development process.
The ADIZERO BOSTON 12 has evolved into a powerful training partner for speedwork and tempo runs, while the ADIZERO ADIOS 8 boasts a softer and lighter composition compared to its predecessors.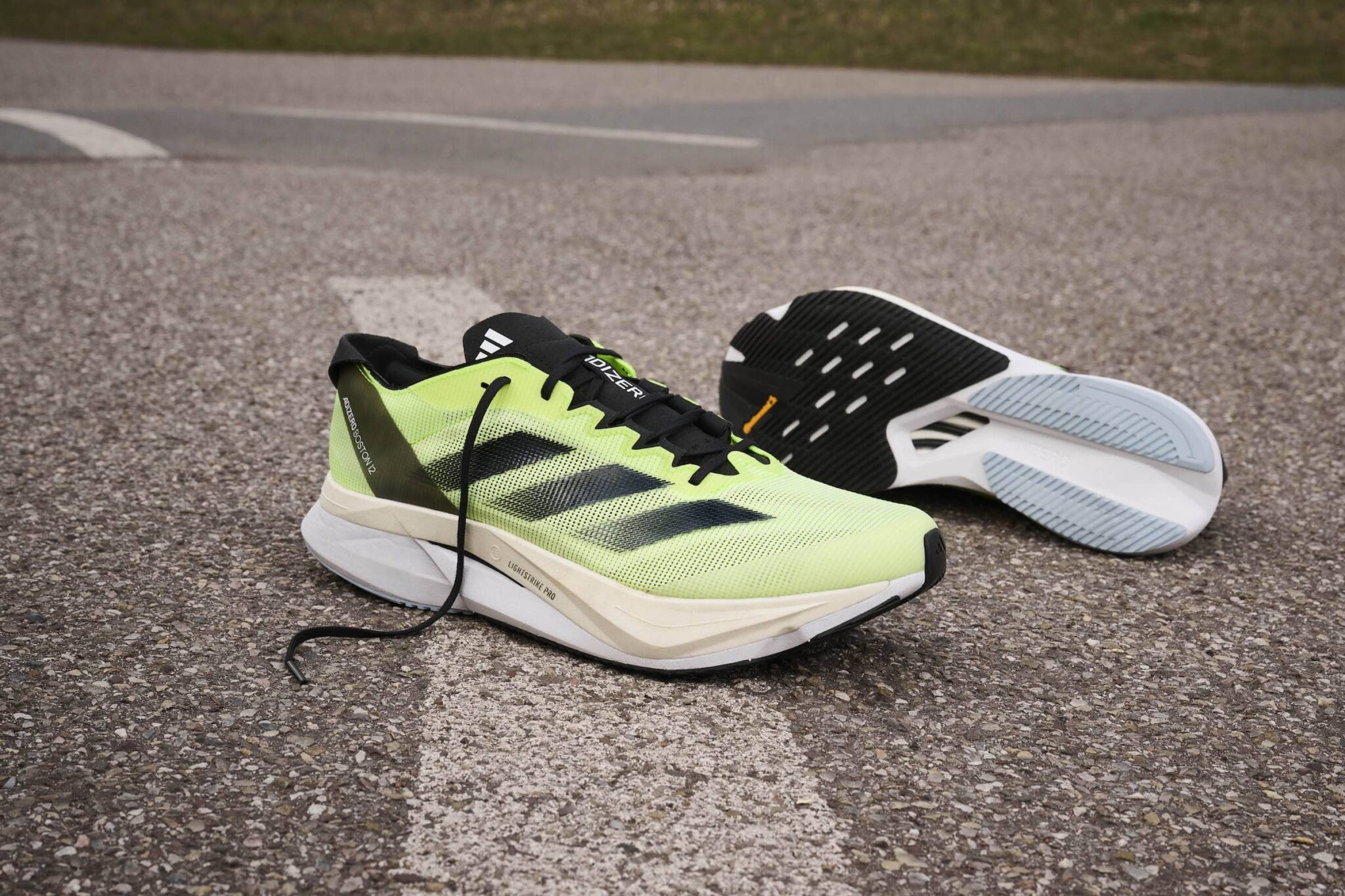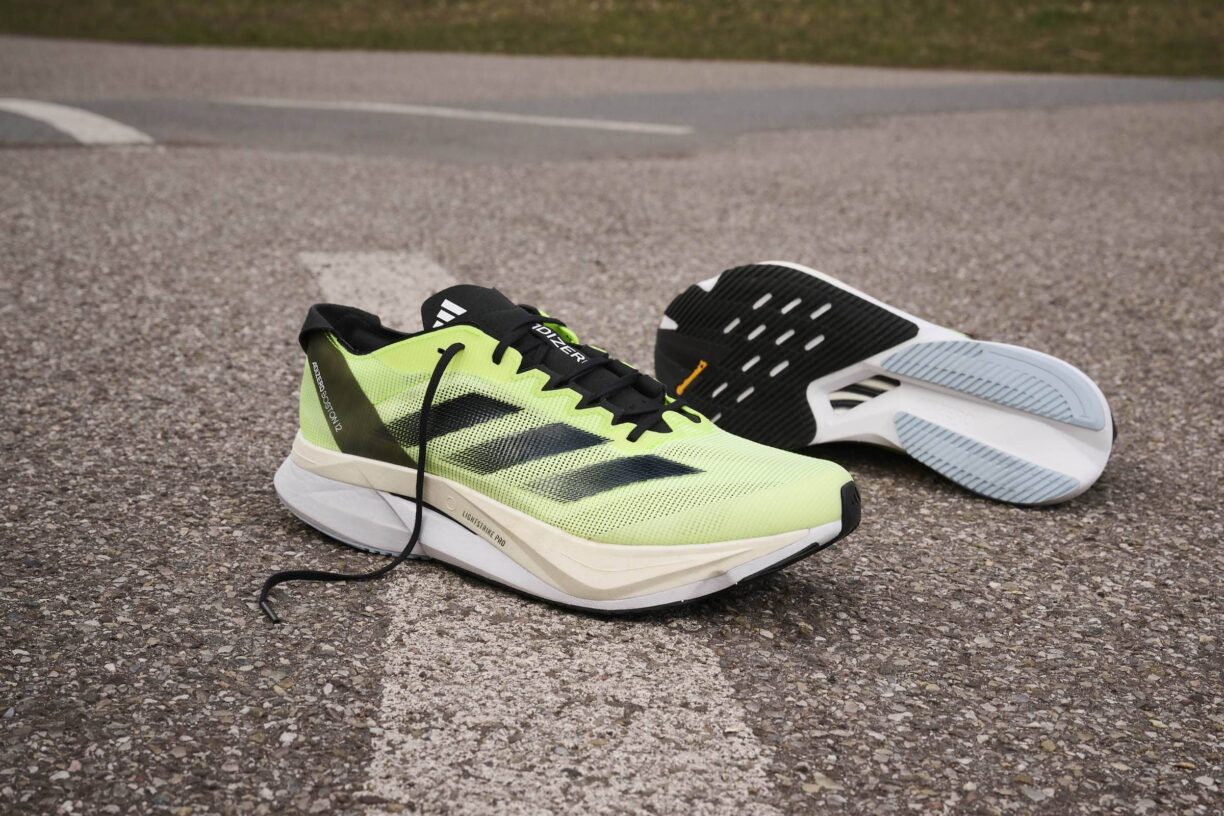 ADIZERO BOSTON 12: Train to Race
The ADIZERO BOSTON 12 seamlessly transitions runners from training to race day. Packed with technological updates, the shoe offers a lightweight, fast, and cushioned experience. Key features include:
Engineered Mesh: Designed to facilitate tempo training runs, the breathable engineered mesh provides targeted support in the midfoot while allowing forefoot flexibility.
Energy Rods 2.0: With glass-fibre infused ENERGY RODS 2.0, the BOSTON 12 ensures high-performance midsole stiffness for a seamless heel-to-toe transition, replicating race-day performance during training.
Lightstrike Pro + Lightstrike 2.0: The layered midsole construction combines adidas' high-performance foam, LIGHTSTRIKE PRO, and the new LIGHTSTRIKE 2.0, delivering a cushioned and dynamic ride. The Continental™ outsole provides exceptional grip in challenging conditions.
Sustainable Manufacturing: With at least 50% recycled materials in the upper, the ADIZERO BOSTON 12 showcases adidas' commitment to reducing plastic waste.
ADIZERO ADIOS 8: Race to Win
When it's time to chase new personal records, the ADIZERO ADIOS 8 is purpose-built for race day. Its features include:
Lightweight Mesh Upper: The stripped-back construction makes the ADIOS 8 the lightest Adios model ever, providing a secure fit even during high-speed races.
Energytorsion Rod 2.0: Embedded in the midsole, the updated ENERGYTORSION ROD 2.0 features an additional rod that enhances toe-off responsiveness, ensuring a snappy transition.
Lightstrike Pro + Lightstrike 2.0: The low-stack midsole construction combines LIGHTSTRIKE PRO foam in the forefoot and the all-new LIGHTSTRIKE 2.0 in the heel and midfoot. This dynamic combination delivers cushioned landings and a spring-like feel. The Continental™ rubber outsole provides exceptional grip in all road racing conditions.
Sustainable Manufacturing: With at least 50% recycled materials in the upper, the ADIZERO ADIOS 8 reflects adidas' commitment to environmental sustainability.
The Excitement from Elite Athletes:
Reigning Olympic Champion and two-time world major marathon winner, Peres Jepchirchir, has been involved in the collaborative development process with adidas.
Her invaluable experience and feedback have contributed to the creation of personalized and tailored footwear that meets athletes' unique needs.
Testing the ADIZERO BOSTON 12 proved to be a challenging and fulfilling experience, further highlighting the shoe's performance capabilities.
Availability:
The ADIZERO BOSTON 12 will be available globally from June 1, 2023, in men's Lucid Lemon with Core Black accents and women's Wonder Blue with Lucid Lemon accents.
The price will be €160 / $160. The ADIZERO ADIOS 8 will launch on June 15, 2023, in a Wonder Blue colourway with Lucid Lemon and Lucid Pink accents, priced at €130 / $130. Both models can be purchased via the adidas app, online, and in stores.
adidas continues to propel the running industry forward with its ADIZERO BOSTON 12 and ADIZERO ADIOS 8. These latest additions to the ADIZERO franchise demonstrate the brand's commitment to delivering top-notch performance and innovation.
By incorporating athlete insights, adidas has created shoes that offer a race-like experience during training and exceptional performance on race day.
Whether you're training or competing, the ADIZERO BOSTON 12 and ADIZERO ADIOS 8 are poised to elevate your running journey to new heights.
To find out more, please visit: https://www.adidas.com/us/women-running-shoes. Follow the conversation on Instagram, Facebook and Twitter using #ADIZEROBOSTON12, #ADIZEROADIOS8 and @adidasrunning.