Last updated on August 10th, 2022 at 04:16 PM
Training racehorses is as much about marginal gains as training a human athlete. To have a horse in peak condition, they must be happy and feeling good and that is a trainer's primary objective- which requires a lot of analysis of each horse.
Many trainers have over 100 horses, which means they rarely have time off during the racing season.  It also requires a large backup team, who work tirelessly behind the scenes.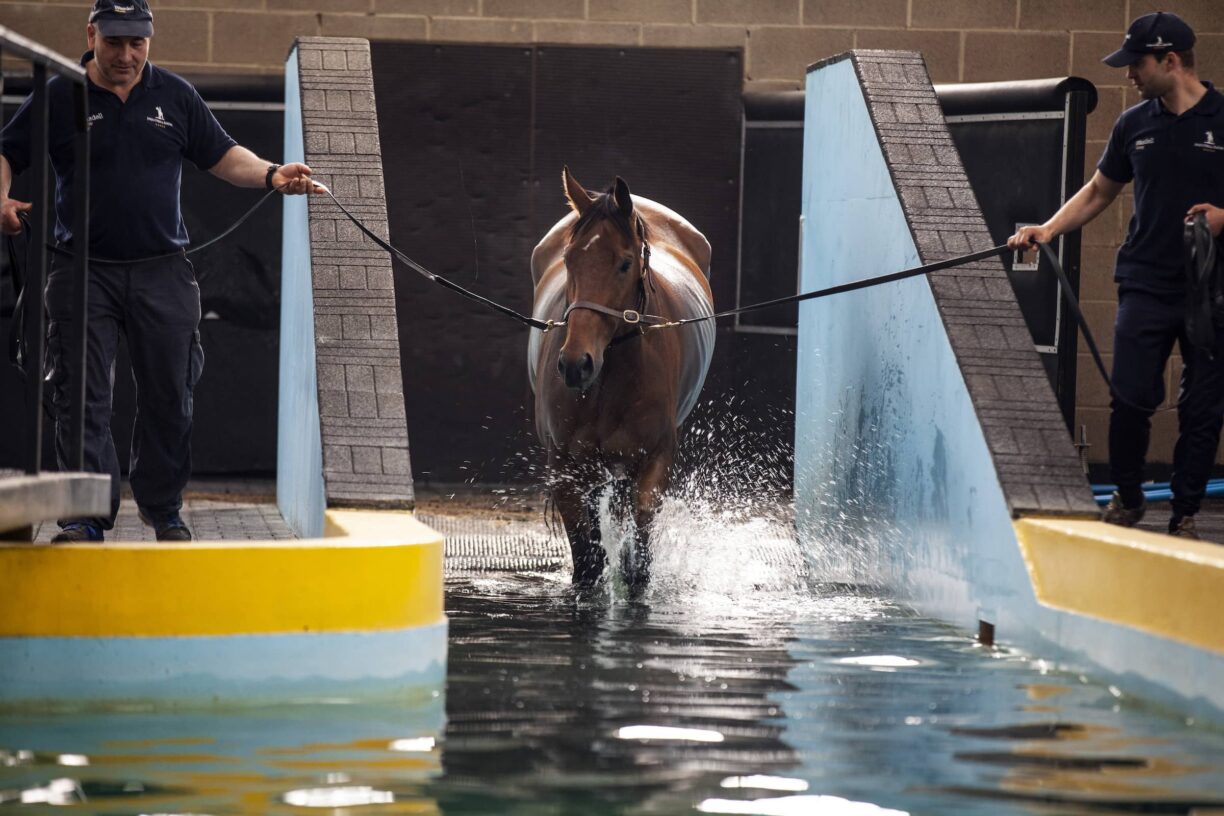 The real skill in being a trainer is bringing all the right people together. That means your stable staff and work riders who look after these marvellous horses every day of the year; the jockeys who ride at the races and at home on the gallops; then there is the office staff who help run the admin and race entries, as well as those who help with the management of the gallops and the paddocks which the horses go out in each day.
Those are the core staff involved, beyond that there is another support team who makes regular visits to any race yard. The farrier who puts shoes on the horse's feet approximately every five weeks; the dentist who visits a few times a year to rasp any sharp edges and check there are no dental problems which could cause discomfort; the vet who checks for and treats any signs of pain or ill health, as well as vaccinating horses twice a year. Physios and chiropractors are also a common occurrence in most training yards. 
Emma Lavelle is a leading trainer based near Marlborough, Wiltshire where she trains both National Hunt and Flat racehorses. She is one of over 150 trainers and race yards opening their doors to the public for free from 10-18 September, as part of the nationwide 'National Racehorse Week'.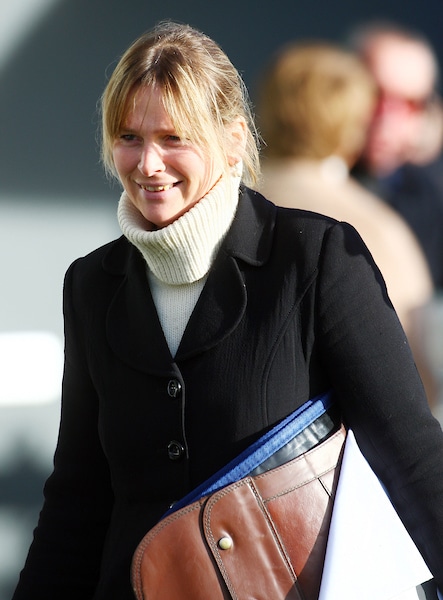 5 am – alarm goes. Jump out of bed (mostly with enthusiasm). Grab a coffee – the amount of coffee and sugar added based on levels of early morning enthusiasm.
My wonderful Head Person and stable staff will have fed the horses by 5 am, giving them plenty of time to digest before the morning activities begin. I will discuss how the horses have eaten and fared overnight with the Head Lad or Lass.
5.15 am – Horses checked for any problems. Sometimes this means jogging them up without a rider but mainly listening out for any coughs or sniffles, to make sure a horse is up for a fast workout that day.
We feel joints for any signs of heat or swelling and take temperatures if a horse does not seem themselves. Like human athletes, both their Musculoskeletal and respiratory systems are very important and need careful management, if they are not 100%. I then do my 'work list' and decide a programme for each horse that day.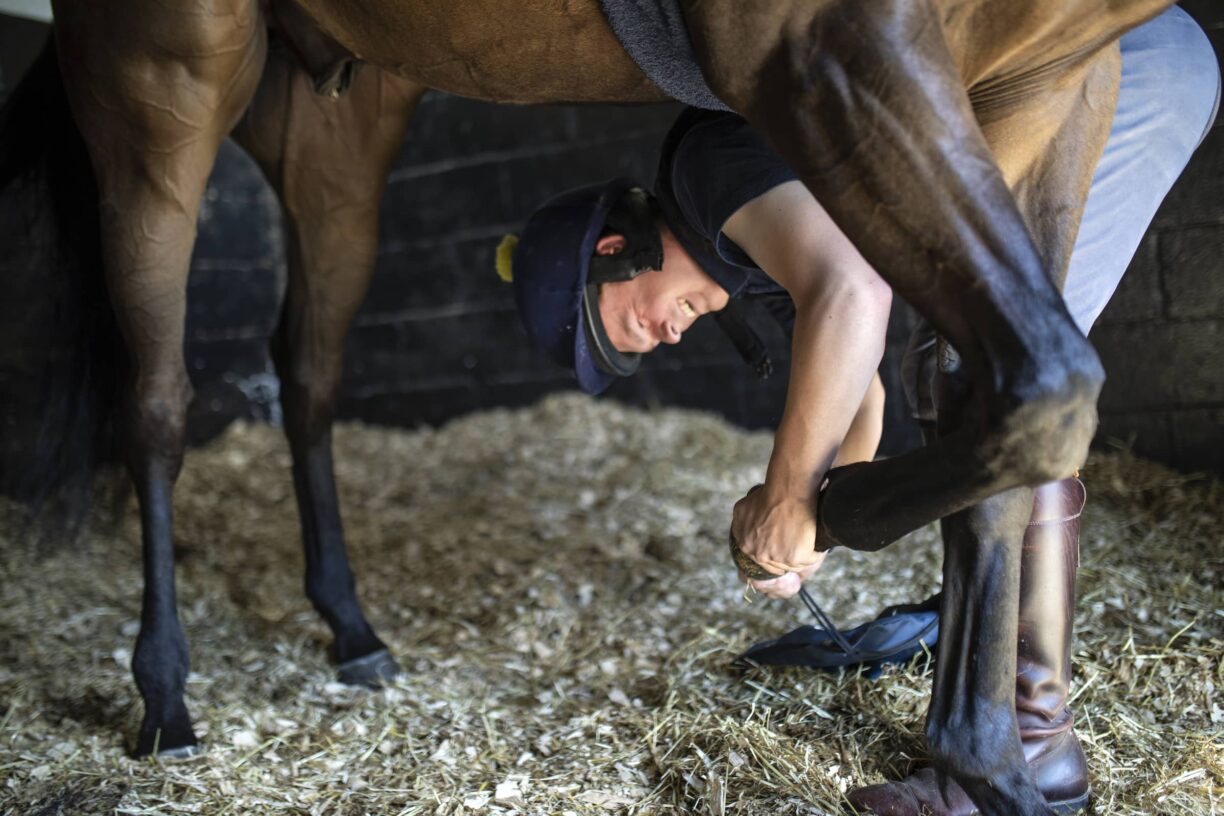 5.30 – Stable staff will be mucking out and then 'tacking up' which means putting saddles and bridles on for them to hit the gallops.
One of the key parts of our job as a trainer is trying to get the right rider on the right horse so that they get the most out of their training experience. We are there to develop our staff as well as our horses
6 am to midday – our equine athletes are ridden out on the gallops in 'lots' or groups of horses which the trainer oversees. A racehorse will usually be exercised for an hour each which will include a warmup and a warm down.
When they return to the stable yard, they will be washed down with warm or cold water depending on whether it is summer or winter. Then they will return to their stables to eat some hay and relax.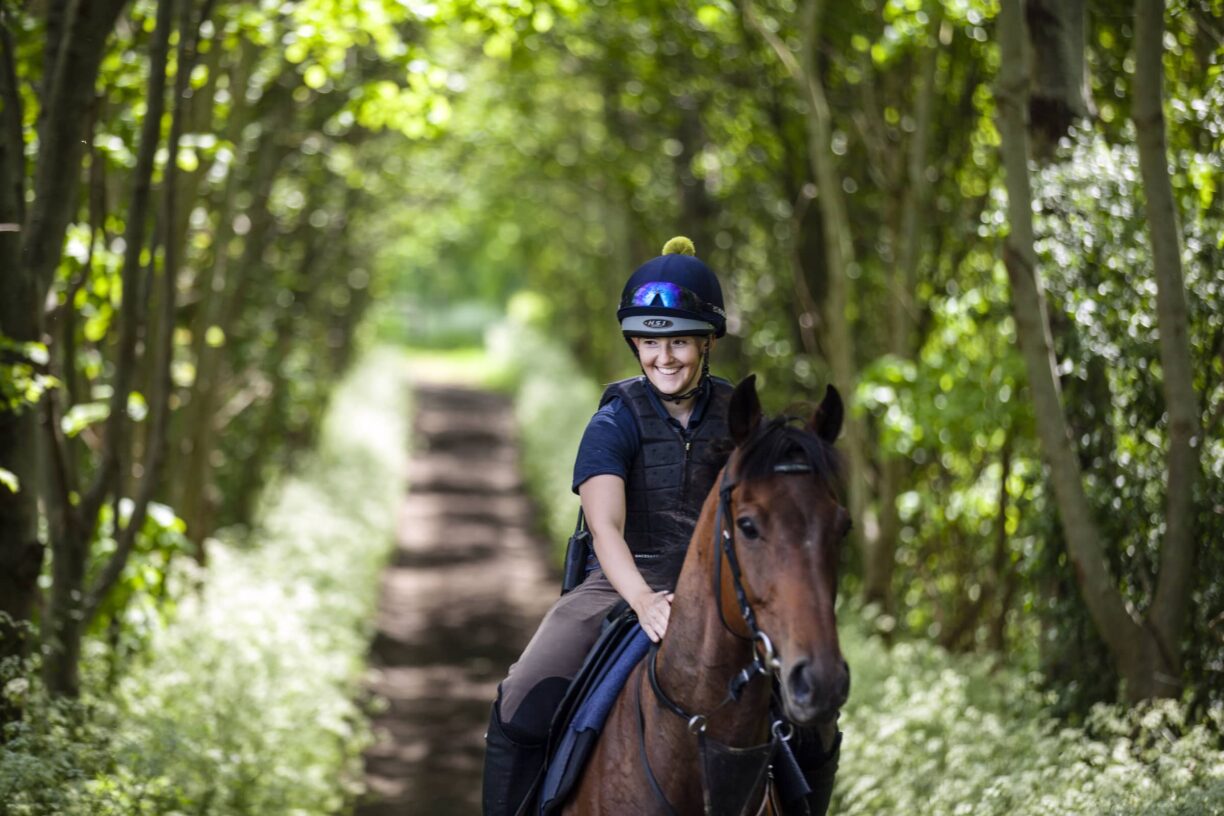 A trainer will stay on the gallops and watch perhaps as many as 100 horses on the gallops in the morning. Analysing how each one performs. 
12.30 pm – Second feed given to horses. Some will go in the equine swimming pool, which is a great low-impact workout. A trainer works out a bespoke training plan for each of their horses, working on Cardio-Vascular as well as building muscle for strength and power, as well as keeping injury at bay.
Trainer discusses horses' performance that day with stable staff and jockeys as well discussing horse wellbeing with vet, farrier or physio.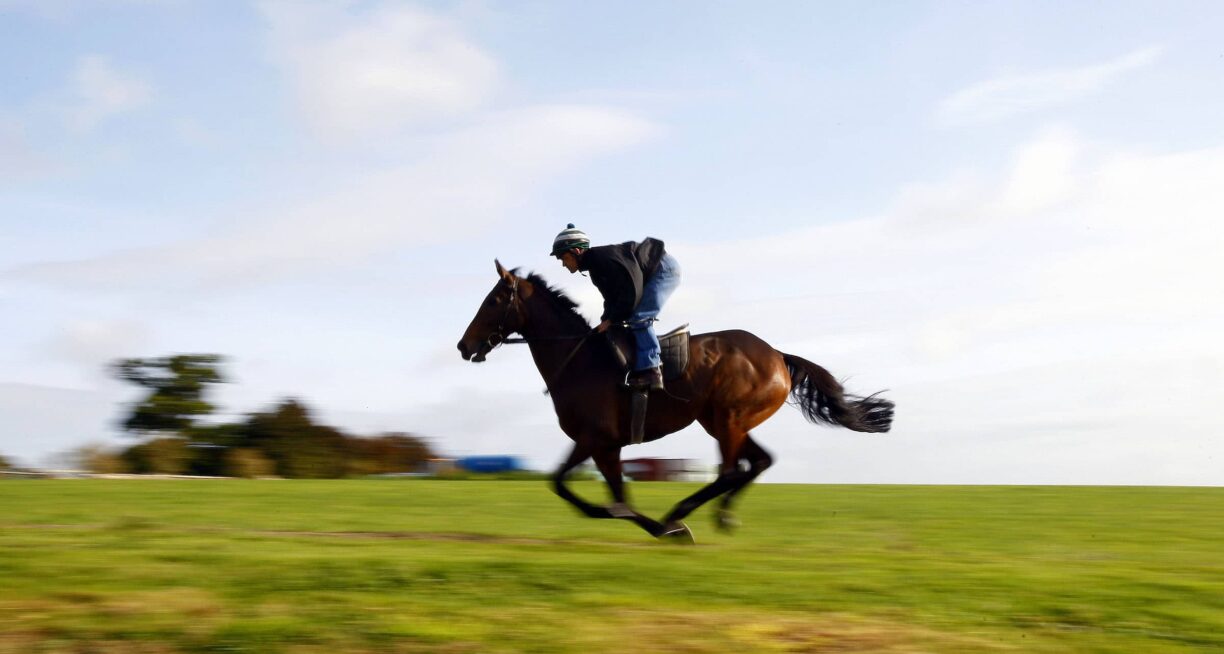 1 pm – rest time for the horses who are not off to perform at the racecourse that day but the trainer will then go racing to watch their athletes perform.
Often visiting more than one racecourse in the country. Sandwich in the car and make phone calls to arrange which horses are racing where for the rest of the week
8 pm (or later) – drive home and phone the owners of the horses to discuss their performance. 
9 pm or later – arrive home, eat and make a plan for the next day. Reply to an email and watch replay videos of the races, in case anything can be learnt.
10.30 pm – Bedtime- or as early as I can anyway. Same again tomorrow. 
As a trainer, you are only as good as your staff and your horses. You can't win races with slow horses and you can't look after good horses without good staff.
You have to love horses because it takes a lot of patience and years to understand how they think. In fact you never stop learning. 
National Racehorse Week runs from 10-18 September, at stables all around the UK. It is a great day out for the family. Expect fascinating demonstrations from professionals and experts. Tickets must be booked in advance. Please visit www.nationalracehorseweek.uk