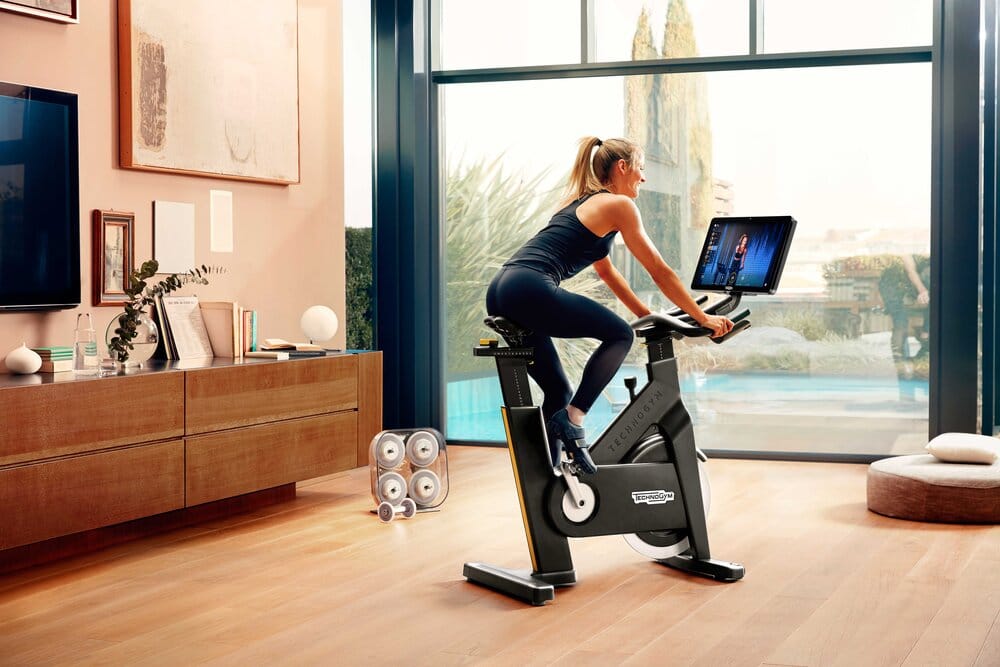 Boutique fitness studio, 1Rebel, announce their partnership with fitness equipment giant, TechnoGym, as they propel into the at-home fitness market offering a service set to rival US at-home fitness brand Peloton.
This partnership marks the next significant and high-profile undertaking for 1Rebel, co-founded by James Balfour and Giles Dean, since their launch in 2015.
King of Gyms' 1Rebel is accelerating their growth and is giving consumers the opportunity to experience London's fiercest and most popular Ride class from the comfort of their own living room.
Launching on Monday 11th November 2019 RIDE LIVE will transport members from all over the world, into 1Rebel's most theatrical and innovative Victoria studio at home, on-demand, with live-streamed classes and library of pre-recorded Rides.
Driven by the need of advanced fitness sessions, increased stressed environments, and the inability to attend gym classes, the interactive virtual fitness market has seen a boom in recent months.
Currently estimated to be worth £4.9bn, 1Rebel is one of the major players entering into the swelling digital fitness space, which Mintel has further predicted will grow to £5.3bn by 2023.
A recent Mintel report into the UK health and fitness market found that 47% of gym goers would consider canceling their gym membership due to the variety of choices now available to them and would even be open to taking part in a virtual gym class.
'King of Gyms' 1Rebel Takes On Peloton with at-home fitness launch
Members will have unlimited access to RIDE classes with the UK's most in-demand Personal Trainers.
Jono, Sammy and Clementina to name a few, will motivate and guide RIDE members through a variety of sweat-drenching workouts from the comfort of their own home.
1Rebel is the fastest-growing boutique fitness space in London.
Their fifth studio in Victoria is the UK's first multi-tier spin cycling auditorium, a 7,000 sqft experiential space that hosts over 80 bikes across three floors. It has a £600,000 audio and visual system, unheard of in this environment.
Bringing the highest quality, sleekest bike into your home, the Technogym bike costs £2,450 with a monthly subscription cost of £39.
However, this exciting new partnership with Technogym will also make-at-home fitness more accessible, offering consumers the opportunity to purchase the Technogym bike in monthly installments.
1Rebel are offering a finance plan which removes the upfront cost of the bike, costing £99 per month over 36 months which includes a subscription to 1Rebel content.
This year, 1Rebel raised the bar yet again as the studio announced its 2019 valuation which saw a 360% increase reaching £36 million and plans to launch internationally in 2020. Co-founder James Balfour says:
"1Rebel has made its mark as a disruptor brand with a loyal following. Now, we want to extend our 'fitness as entertainment' concept directly into consumer's homes.
Not only will this partnership with Technogym allow us to challenge an existing market with our premium class offerings, but it will also transport consumers into our revolutionary Victoria studio, empowering RIDE members to take our bold and unapologetic values from their homes.
With the launch of this new vertical, 1Rebel believes their valuation is set to increase significantly."
Ride Live launched on Monday 11th November 2019.