Last updated on March 9th, 2021 at 11:23 AM
Many people find working from home during lockdown challenging – especially when it comes to staying motivated.
Without a boss looking over your shoulder and with the daily distractions of the postman and other household dramas disturbing your workflow, getting things done can often feel impossible.
If you're looking at another stretch of home working and you're already dreading the prospect, we've found some strategies for staying focused and motivated while you're away from the office.
1. Refresh your desk setup
It's easy to feel demotivated when you're balancing your laptop on the arm of a sofa. If you haven't invested much thought into your home workspace until now – or even worse, you've regularly worked from bed – now is the perfect time to think about a redesign.
Research has found that natural light can help to decrease eyestrain, headaches and blurred vision – which can all stand in the way of your productivity – so setting up your workspace near a window could help you feel more inspired throughout the day.
In addition, research suggests that a clean and tidy workspace can reduce stress, so make sure to clear away any lingering bits of clutter too.
2. Treat yourself to some new home office supplies
It's amazing what a new pen, journal or set of sticky notes can do for your motivation to stop procrastinating and get things done.
And even if you handle all your to-do lists and calendars digitally, it doesn't mean you should miss out on some well-deserved retail therapy. Why not treat yourself to a relaxing new deskside plant, or a scented candle that can soothingly flicker away while you're working on a late deadline? Making your desk a motivating place to be needn't cost lots of money.
3. Get organised
Feeling like you're out of control with the number of tasks on your plate can stop you tackling your workload in the most efficient way possible. While it's true there are only so many hours to get things done, structuring your day can stop time running away from you.
Some good time management methods include the Pomodoro Technique, which is centred on the idea that work should be broken down and completed in intervals lasting 25 minutes, separated by short five minute breaks.
Or there's the The Getting Things Done (GTD) method, developed by David Allen, which rests on the idea of moving planned tasks and projects out of the mind by dumping them all on a piece of paper, and then breaking them into actionable work items.
For structuring your to-do lists and time, nothing beats a good old-fashioned planner and there are lots of different planning-inspiration YouTube videos that can help you find a set-up that works for you.
If you prefer to work paperless though, operating systems like Monday and Asana can help you to manage your time and prioritise your most important tasks.
4. Create a vision board
A vision board might sound a bit woo-woo but lots of people anecdotally talk about the benefits of 'manifesting' – bringing something tangible into your life through attraction, visualisation and belief.
The concept is simple: put together a visual board of your hopes and dreams for the future. Lots of people create vision boards on Pinterest, but it can help to have the physical reminder printed and hung above your desk.
Next time you're procrastinating over a deadline, you can look up and focus on your bigger-picture goals: whether that's achieving financial freedom or having your evenings free to complete a personal project.
5. Set some fresh goals outside of work
Without goals, your workdays begin to blur into one and you can fall into the trap of wishing away the days until the weekend.
Setting some fresh goals – be that working out before work or at lunchtime if your sporty, getting in a daily walk during daylight, or finding time to actually do that side-project you've been contemplating – can motivate you to stay focused, as we all know there's nothing more fulfilling than ticking off an achievement.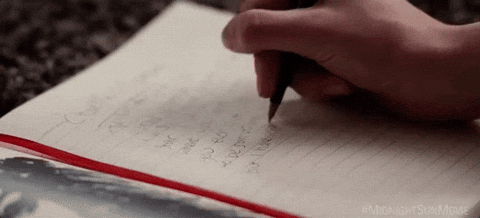 6. Plan some amazing home lunches
You might find you work best when you know there's a tasty reward waiting for you at the end of it, so spend some time planning some delicious dishes for your work breaks.
A little incentive can often go a long way toward helping you get work done efficiently, plus fuelling yourself properly will give you the energy you need to power through your to-do list. Wholegrains, oily fish and blueberries are foods that are rich in brain-boosting benefits.
7. Get dressed for work every day
When you get dressed every day, it changes your mindset. Sitting in pyjamas puts you in the mood to lounge around, which stops you tackling those niggling work tasks.
Putting on a shirt, doing your hair and spritzing on a bit of perfume can do wonders not just for your motivation, but for your mental health too.
Even if you don't plan to leave the house, getting dressed every day can go a long way to helping you get your work done more efficiently.