Last updated on June 19th, 2023 at 08:37 PM
Step onto the lush green grass, tennis aficionados, and feast your eyes on the resplendent glory of the FW23 London Tennis collection by adidas.
It's a magnificent fusion of time-honoured craftsmanship and groundbreaking technology, perfectly tailored for the demands of this formidable surface. While our beloved athletes must constantly adapt and innovate on the court, when it comes to their sartorial choices, tradition reigns supreme.
adidas leaves no stone unturned in equipping players with the finest tennis gear. This collection showcases the pinnacle of adidas technology, engineered to conquer the challenges of modern tennis.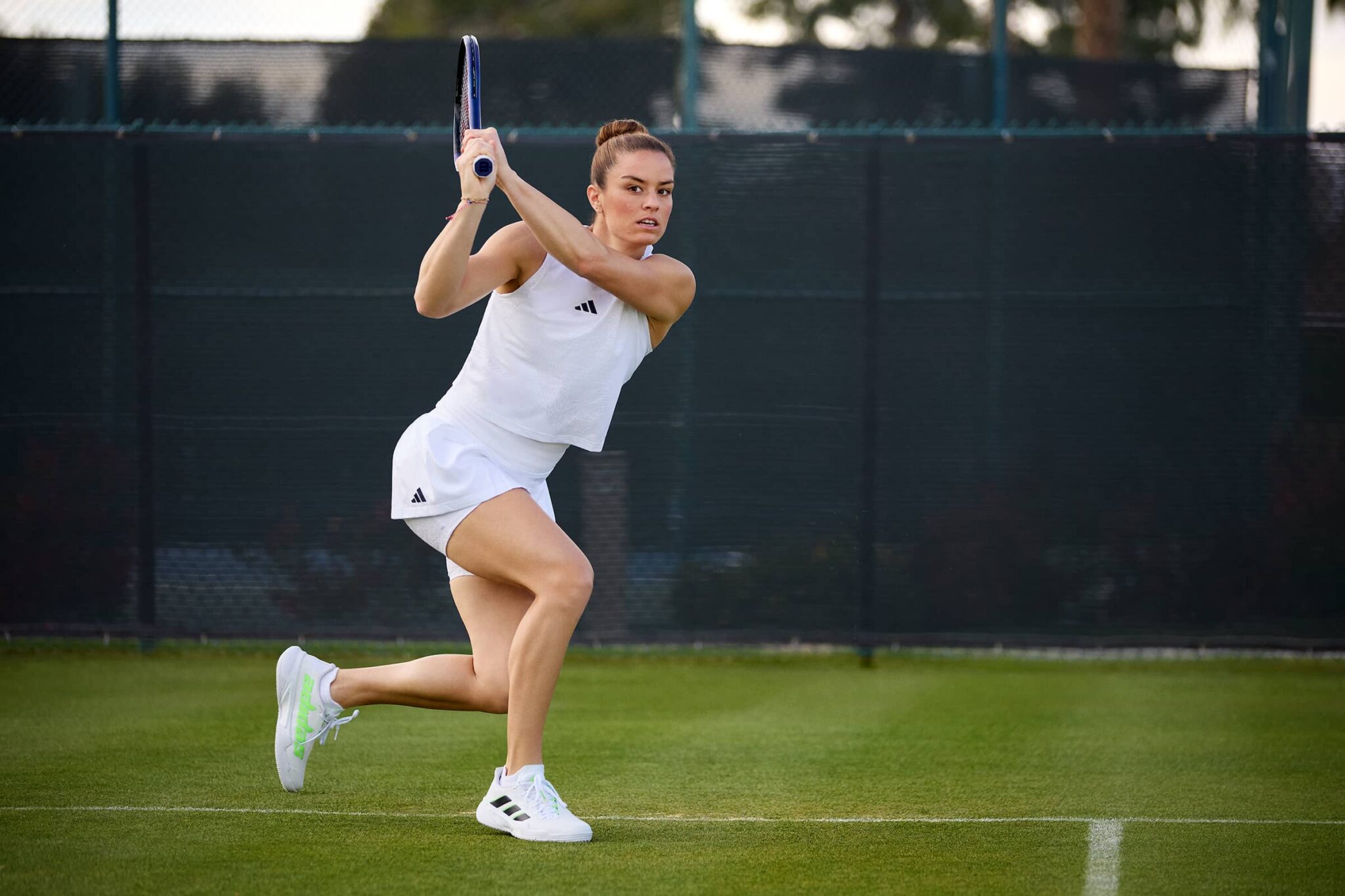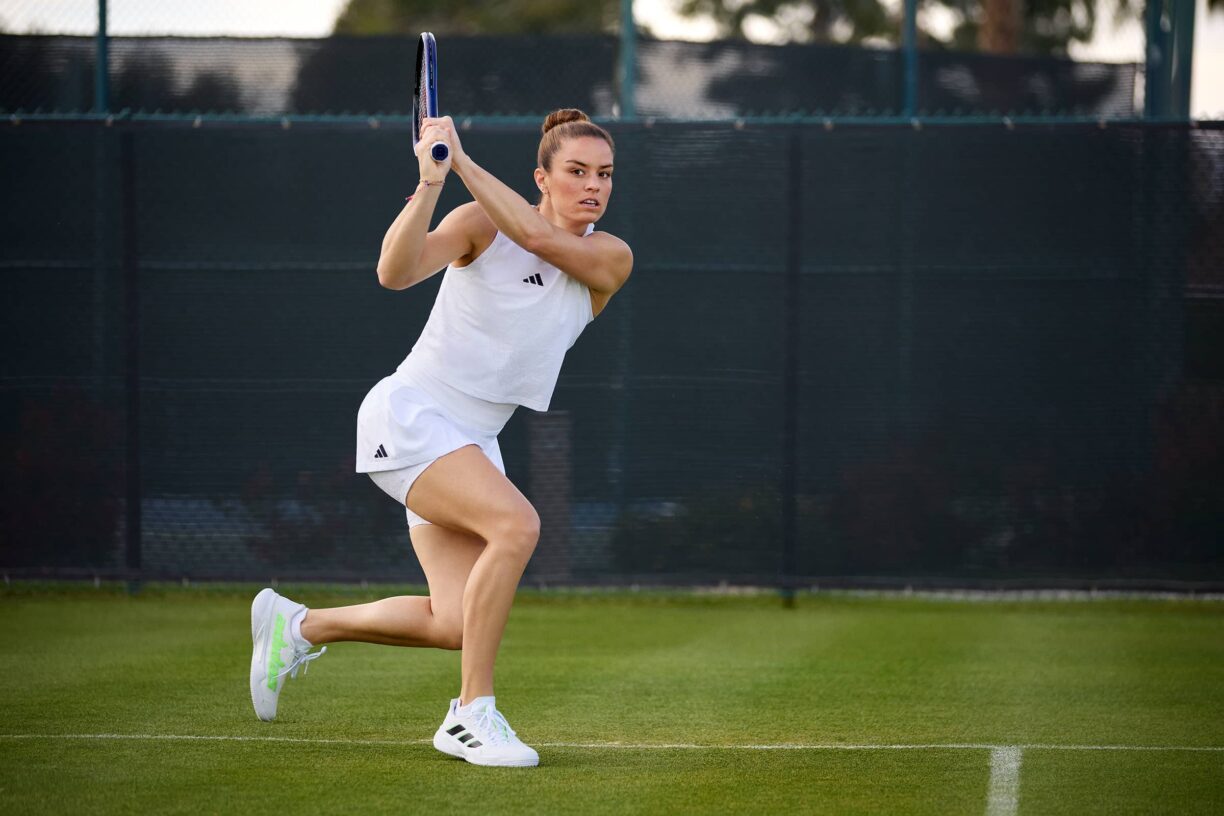 Drawing inspiration from the storied techniques and fabrics favoured by London tailors, adidas pays homage to the rich heritage of this iconic location.
Think single pleating and seersucker fabrics, elements that evoke the craftsmanship of British tailoring at its finest.
But that's not all, my dear readers. Select pieces in this collection boast the marvel of increased pattern efficiency technology. A veritable tailoring revolution, this technique aims to minimize fabric waste, a testament to adidas' commitment to sustainability.
The collection comprises a stunning ensemble of 14 pieces, encompassing performance t-shirts, dresses, jackets, and shorts, all meticulously crafted to elevate your game to new heights.
Annette Steingass, the illustrious Senior Director of Tennis & Court Sports Apparel, shares her insights, stating, "When we design our tennis collections, we pay homage to the hallowed ground upon which they shall be worn, as well as the vibrant city in which they make their debut.
With the FW23 London Tennis collection, we drew inspiration from the revered tailors of London. We immersed ourselves in their timeless techniques and seamlessly blended them with our cutting-edge technology.
We eagerly await the sight of our next generation of athletes donning this collection as they strive to forge new traditions both on and off the court this grass season."
Now, let me introduce you to the stars of this sensational collection, my style-savvy readers:
First up, we have the Women's Dress Pro and the Seamless Y-Tank Pro. These stunners boast visuals inspired by heraldry and grid patterns that pay tribute to tennis icons such as nets, racquets, and court line shapes.
For our dashing gentlemen, feast your eyes upon the Men's Printed AEROREADY FreeLift T-Shirt. This masterpiece features 'Technical Heraldry' artwork, a nod to the intricate gate designs found in sporting venues worldwide, as well as artisanal crafts that transcend borders.
Ah, but we cannot overlook the Men's Tennis Seamless AEROREADY T-Shirt Pro. This exceptional garment, designed with unrivalled comfort and breathability in mind, showcases open holes and ventilated structures, ensuring our athletes stay dry and comfortable on the court while performing at their peak.
And let us not forget the Men's Tennis Seersucker AEROREADY 2in1 Short. These dapper shorts, crafted with the summer fabric beloved by British tailors, employ a clever interplay of tight-tension and loose-tension yarns to create a puckered surface, keeping our players cool and collected.
For our elegant ladies, we present the Women's Pleat Skirt Pro. Embracing the artistry of single pleating, this masterpiece skillfully gathers fabric to provide both security and extra space for sublime comfort.
Furthermore, we have the Women's Pleated AEROREADY Skirt Pro and the Men's AEROREADY Short, both designed with increased pattern efficiency, minimizing material waste during production and exemplifying adidas' dedication to sustainable fashion.
Every single piece in this glorious collection incorporates adidas' AEROREADY technology. This extraordinary innovation utilizes sweat-wicking or absorbent materials to ensure our athletes remain dry and comfortable throughout their court endeavours.
Prepare to be dazzled by the grand premiere of the FW23 London Tennis collection, as it graces the illustrious frames of adidas athletes such as Stefanos Tsitsipas, Felix Auger Aliassime, Xinyu Wang, Sascha Zverev, Dana Mathewson, Jessica Pegula, Maria Sakkari, and Martin de la Puente.
Felix Auger Aliassime, the brilliant tennis virtuoso, shares his sentiments, stating, "The grass season holds a special place in my heart. It is the very surface on which tennis first unfurled its magic. The prestige that accompanies such a legacy is palpable the moment you set foot in the city.
Honouring that tradition through my on-court attire is of utmost importance to me. Yet, simultaneously, I yearn to make my mark through innovative play. To achieve that, the garments I wear during the tournament must meet the demands of modern tennis."
The collection, resplendent in a colour palette of pristine white adorned with hints of lucid lime and lucid lemon, offers a range of sizes from XS to 2XL for men and 2XS to 2XL for women. From June 1, it will be available for purchase at adidas.com and through the adidas app.
For further details, please visit adidas.com/tennis-clothing or follow @adidasTennis on Instagram. Join the conversation using the hashtags #LondonCollection, #adidasTennis, and #adidas.