Last updated on July 16th, 2020 at 12:46 PM
By David Saunders, Health Editor | UPDATED: 08:28, 26 June 2020
Just a couple of weeks after securing £4m of growth funding, leading boutique provider, Ten Health and Fitness, announces the launch of their ninth Studio.
Opening August 2019, the new studio is located at 1 Stephen Street, W1, just off Tottenham Court Road, in a building owned by leading London property developers, Derwent London.
The new Studio is a departure from the typical Ten model, and also a new approach for Derwent London, known for their innovative and creative approach to property management.
The new venture for Ten sets out to address two factors that affect the way we work today.
First, the needs of developers, landlords and employers to make workplaces happier healthier and more productive. And secondly, the rise in posture-related musculoskeletal issue, stress and anxiety amongst today's workforce.
Located within the heart of Derwent London's multi-tenanted office building, the studio offers Physiotherapy, Massage, 1-1Pilates sessions, personal training, rehab and clinical exercise, as well as onsite workplace assessments, all within a c400 sq ft footprint. Ten also provides rooftop classes to the building's occupants during the summer months.
Although the studio is open to existing Ten clients and the public, it's particularly oriented to the needs of the building' tenants and its staff.
It's widely known that prolonged sitting has a detrimental impact on our posture and our movement patterns. Unaddressed, its effects are increased when we put our bodies under load – for instance when we exercise.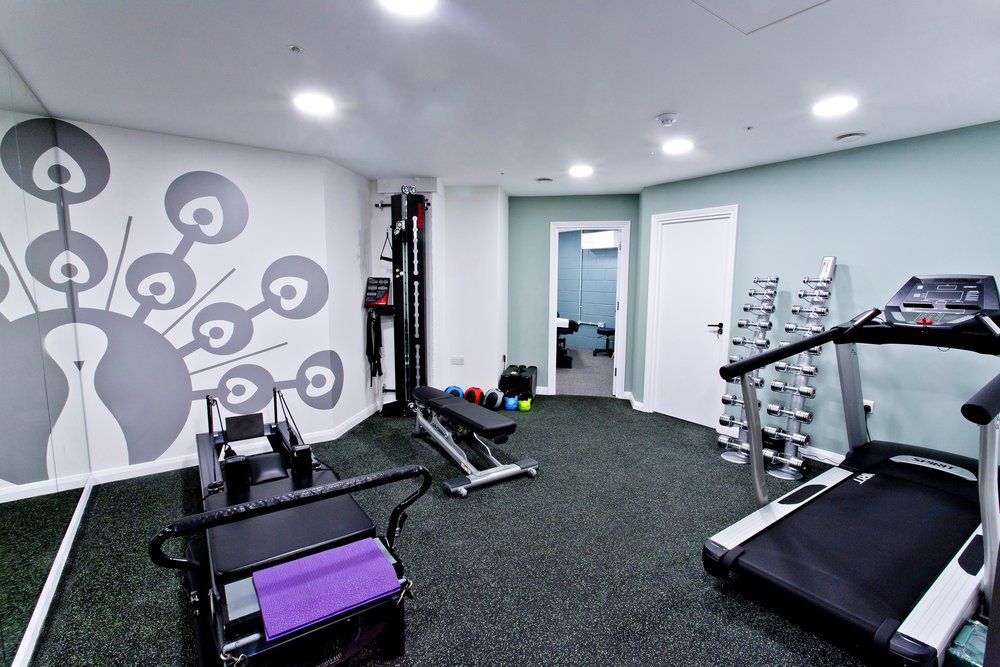 Ten's MoveBetter approach sets out to address this issue. Underpinned by more than a decade's Pilates–based expertise, it focuses on quality of movement as much as intensity of effort. It emphasises postural alignment, and teaches clients to move with greater body awareness, efficiency, form, and control.
"Our approach is inherently prehabilitative" explains founder & MD Joanne Mathews, "we describe MoveBetter as the workout for the way we live now. It's highly effective, and with significantly reduced injury risk, a more sustainable approach to living. Because it's so immersive, and mindful, and requires so much focus and precision, a session is also a great stress-buster – a time-out from day-to-day pressures."
"When we talked to the team at Derwent London about this idea, it was clear that they could see the advantages of our way of thinking, and that they were as willing to try something new as we were," adds Brand and Property Director Justin Rogers. "So we're delighted to be opening at Stephen Street in a few days time."
Lorna O'Neil, Asset Manager at Derwent London said, "We're excited about having Ten in our Stephen Street property. This is a new approach for us and we hope this forward-thinking initiative will add real value to our tenants."