Last updated on August 3rd, 2023 at 12:50 PM
Stewart Golf and Mizuno Golf Europe have announced an exciting collaboration to give away a unique customised Mizuno X10 Follow and a set of limited edition Black ION Mizuno Pro 225 irons – worth more than £4,500 in total.
The bespoke Mizuno branded X10 Follow boasts Stewart's industry-leading remote control and Follow technology designed to deliver an unrivalled on-course experience. With a retail value of £3,000, this trolley sets new standards for excellence in golf equipment.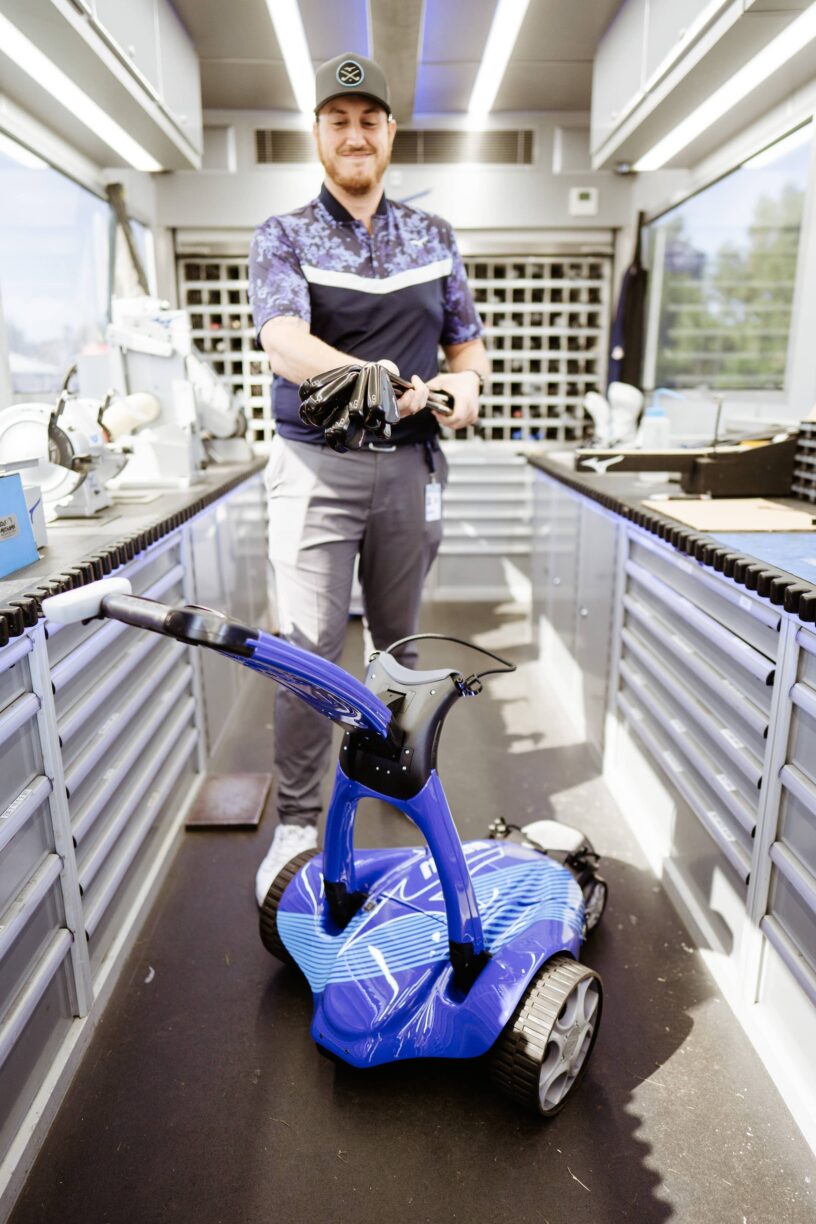 To enhance the giveaway even further, Mizuno Golf Europe has added a stunning set of limited edition Black ION Mizuno Pro 225 irons worth £1,645. These clubs are renowned for their performance, accuracy, and unmatched feel, making them the perfect complement to the one-of-a-kind trolley.
This incredible competition is available to enter exclusively via the Instagram pages of both brands: @StewartGolfGB and @MizunoGolfEurope. It is due to go live on Thursday 3rd August and is set to close on Monday 14th August 2023.
Eagle-eyed golfers at The Open may have caught a glimpse of the bespoke X10 Follow as it was allowed exclusive access behind the ropes and even inside the Mizuno Tour Truck for a photo shoot.
Rob Jackson, Head of EMEA Golf at Mizuno said, "We're delighted to be partnering with Stewart on this unique project. Having used Stewart trolleys myself over the last few years, I know that they are leaders in the electric trolley world, and hold core company values that align perfectly with ours."
Stewart Golf CEO Mark Stewart added, "As a Mizuno player myself I know the quality that the brand stands for and am delighted to be associated with it.
The Mizuno X10 Follow is a stunning machine and it certainly got a lot of attention when we walked it through the crowds at Royal  Liverpool. Good luck to all who enter, someone is going to be very happy!".