Last updated on October 11th, 2021 at 07:06 AM
PUMA has teamed up with PUMA athlete, Olympique Lyonnais football star and Iceland national team captain Sara Björk Gunnarsdóttir to launch authentic content chartering Sara's pregnancy journey through to her return to elite level sport.
As part of PUMA's 'She Moves Us' platform the various content streams will culminate with the release of a special documentary early next year following Sara's story.
Before and after Sara gives birth, PUMA social channels will chronicle Sara's life during and after her pregnancy, her training regimes and offer a glimpse into her life as a mother as she balances family life with her professional career.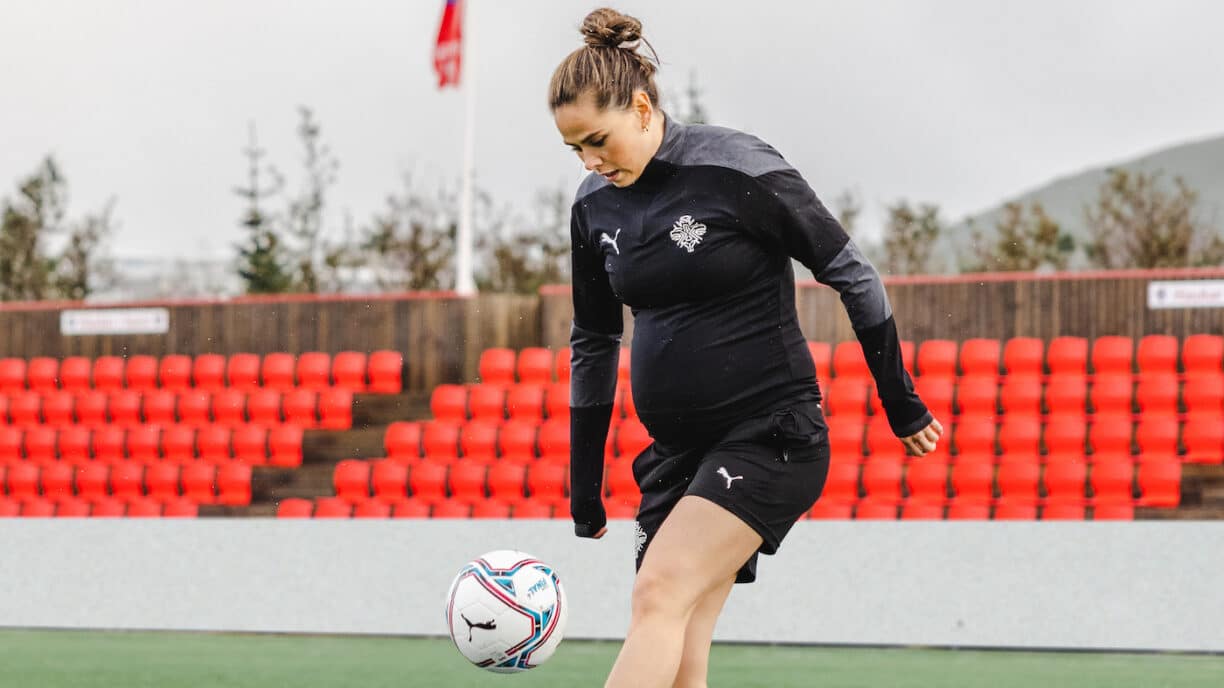 The content and documentary will offer unprecedented, never-before-seen access into the life of a professional female athlete as she faces the challenge of returning to elite-level sport after giving birth.
Sara will give insight into her journey, training schedules whilst pregnant, advice and expert guidance from professionals on her body changes through the process and her recovery post-pregnancy.
Many female athletes encounter challenges and uncertainty over their careers when faced with the prospect of pregnancy. 
Female athletes are faced with difficult decisions with many having to retire early to start a family due to lack of support, eligibility to play, and maternity pay.
"Starting a family when playing a professional sport is difficult. I really want to prove that you can come back from pregnancy and play at the top level," said Sara Björk Gunnarsdóttir. "I hope to inspire women to do so and to show that there is the option of not choosing between having your family or your professional career."
"Female athletes face many challenges in their careers and pregnancy can be one of them," said Matthias Baeumer, General Manager BU Teamsport.
"When Sara came to us with the news of her pregnancy, we wanted to support her in any way possible. Sara decided this would be a great opportunity to give insight into her journey and show female athletes that you can be a top athlete and still have a family.
We are thrilled that Sara has asked us to be involved in the process and that she is sharing her experiences as she hopes to inspire female athletes around the world."
Don't forget to catch the content that launches every month on PUMA Football's Instagram and Twitter channels beginning October 4th, 2021, with the full documentary launching early in 2022 on PUMA's YouTube channel.