Last updated on August 27th, 2022 at 12:34 PM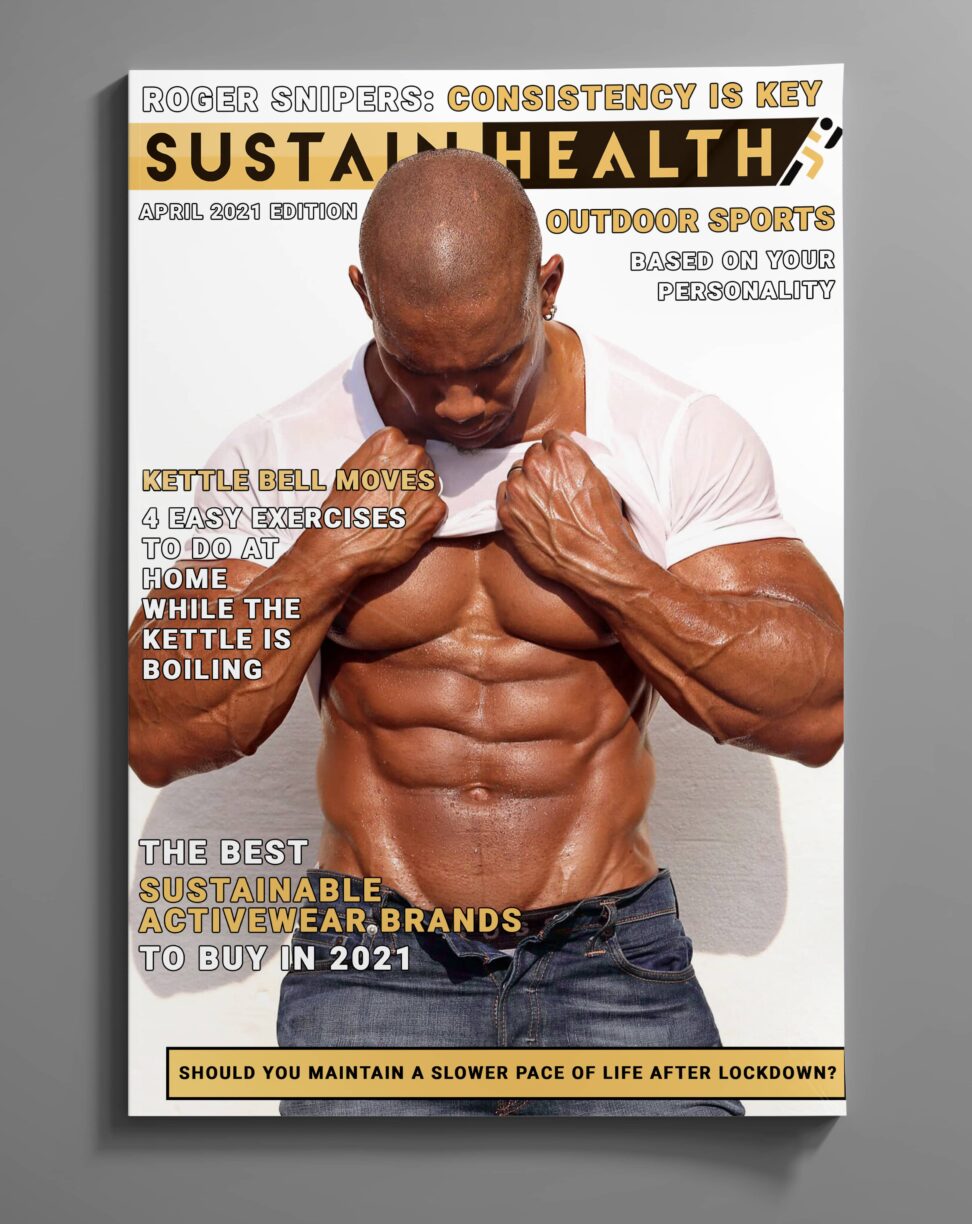 With a "practise what you preach" mentality, Roger Snipes is inspiring many to lead a fitter and healthier lifestyle.
Winner of Mr. UK, Mr. Britannia, Fame UK, Musclemania and also winning
the WBFF European Championship in 2013, then going on to second second place in the WBFF World Championship 2015
The international bodybuilding competitor, personal trainer, fitness model and social media influencer, when having a break between his busy schedule, also hosts The Roger Snipes Podcast.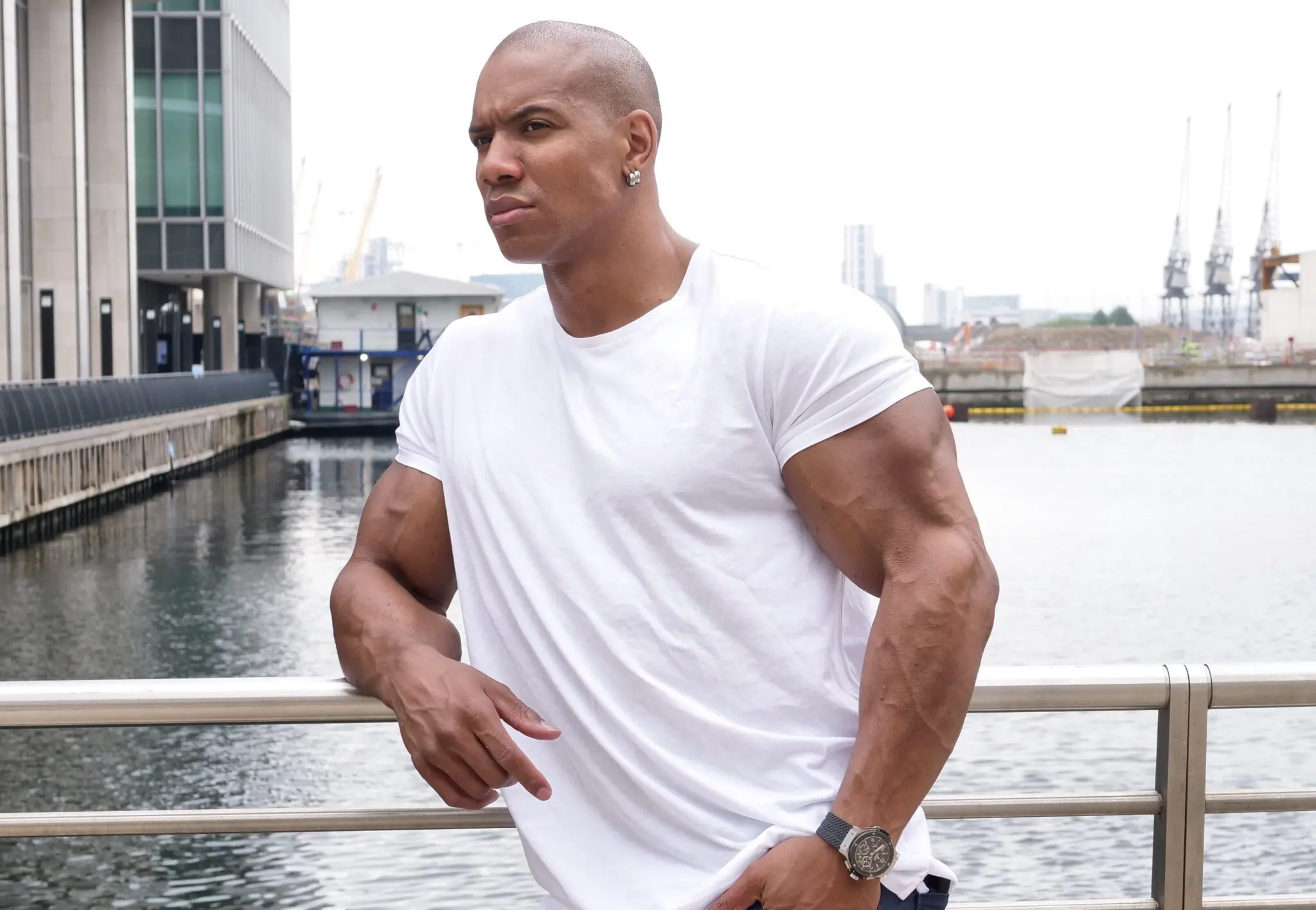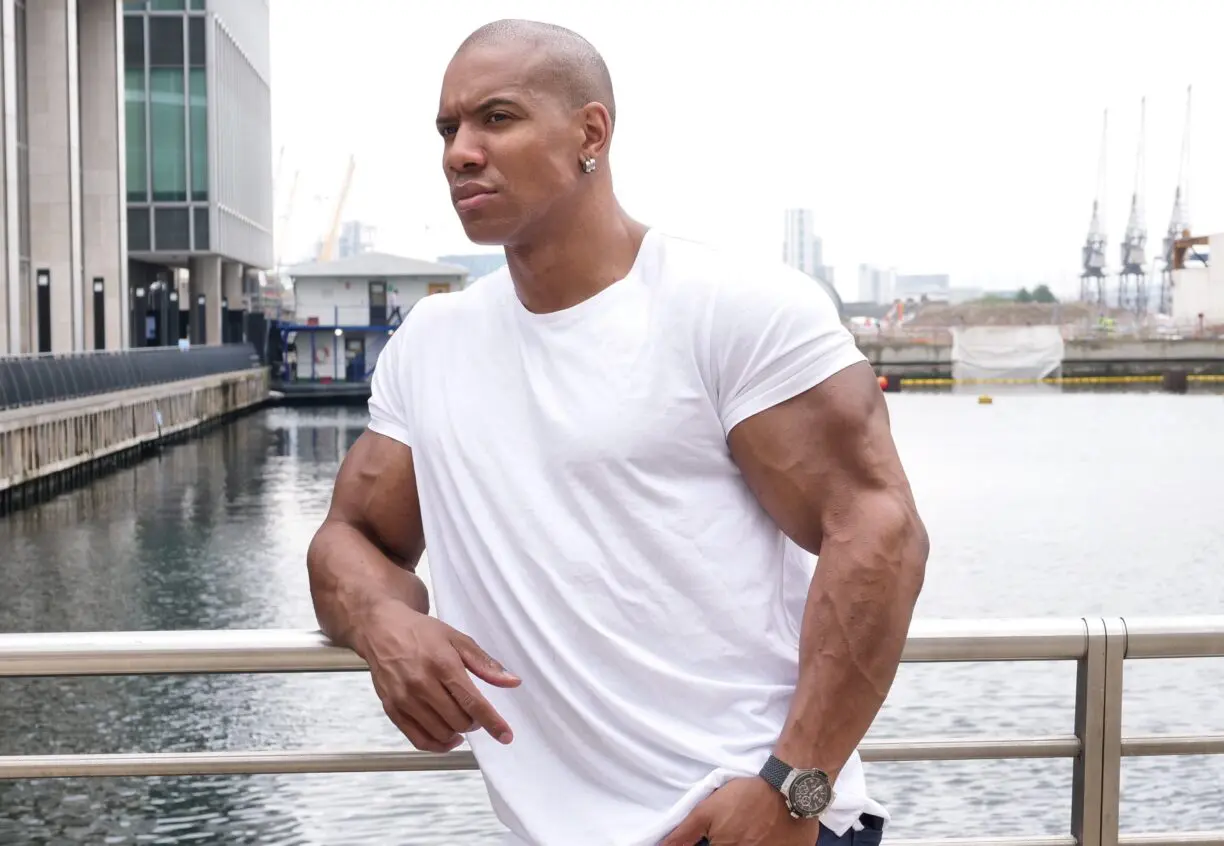 And with all these roles to his belt is also about to become a writer when he releases his new book 'Your Mind Builds Your Body'.
I got to speak to Roger during one of his not so many breaks in the day.
It sounds like your days are normally pretty full-on and flat out, has lockdown given you a chance to recharge your batteries now?
I think lockdown has given me the chance to be more efficient with time. The funny thing is I seem to be working more during lockdown than before.
Where I would travel to London for a meeting and would need to pencil out the whole afternoon. Now I can have 3 meetings back to back, do a podcast, train and still have time for a sauna. Lockdown has been quite nice to be honest.
You've definitely been productive from the time in lockdown, writing a new book which is set to be released in May of this year, what is the message you would like the reader to get from it?
This book is a complete guide to be a strong, healthy and robust human while looking great too.
Many books teach you about mindset and psychology. Some will teach you about diet and how to get in shape. Some will get into the science of biological processes of diseases or preventative health.
This book gives you an easy guided overview of all these things plus more. It provides you with mental agility to push through your fitness journey so you remain strong and don't fall off. It teaches you habits to implement.
Mitigation measures if things go sideways. We open the doorway to longevity too. Biohacking to live a long vibrant disease free life.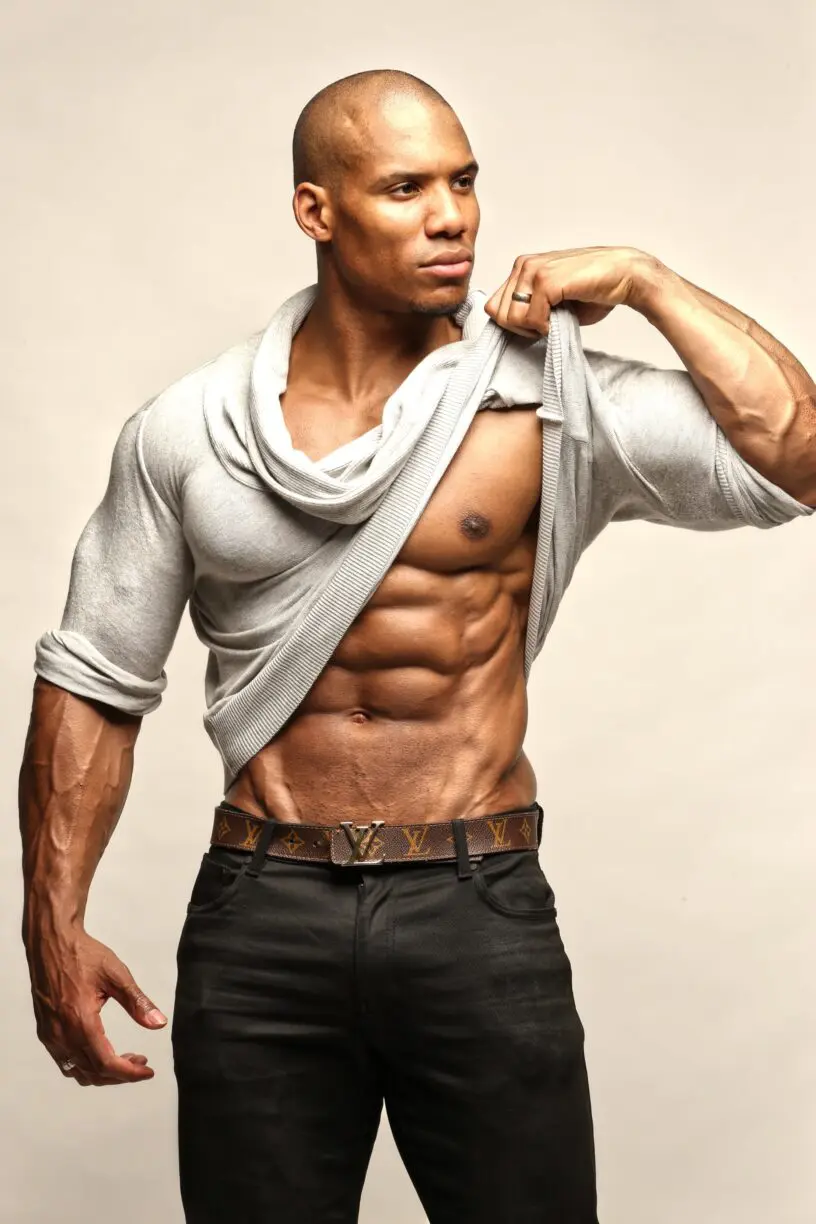 So what was it that first inspired you to get into bodybuilding?
I used to sprint as a kid . One day I was watching athletics on TV and I saw my inspiration (Linford Christie) on walking on the track after finishing his sprint.
He took his top off and I saw these rippling muscles. I later noticed him being interviewed and he mentioned he lifted weights. After that moment I knew what I needed to do.
Prior to lockdown what was a normal day to day routine like for you?
Ok, so it's changed ever so slightly in the last week because I'm starting to learn and implement some spiritual practices involving crystals.
I wake up at 4am freshen up, prepare my hydrogen water and take some tablets – fat metabolising digestive enzymes, creatine capsules, magnesium, bio cultures, joint mobility capsules.
I then lay down under my red light therapy panel. I place 6 crystals on my chakras and play some meditation music while I slow deep breath and visualise. I then read my gratitude list, goals and I AM (affirmations)
I then go for a 10-12 mile cycle then do some resistance/strength training for 1 hour. Sometimes I get in the sauna or I'll save it until the evening. I've normally finished my morning stuff by 07:30am.
Sometimes while I train I'll have some essential amino acids but normally I do it fasted and will break my fast about 11am/12pm.
Meals vary depending on my energy levels but I normally have high protein, medium fat low carb and a lot of vegetables.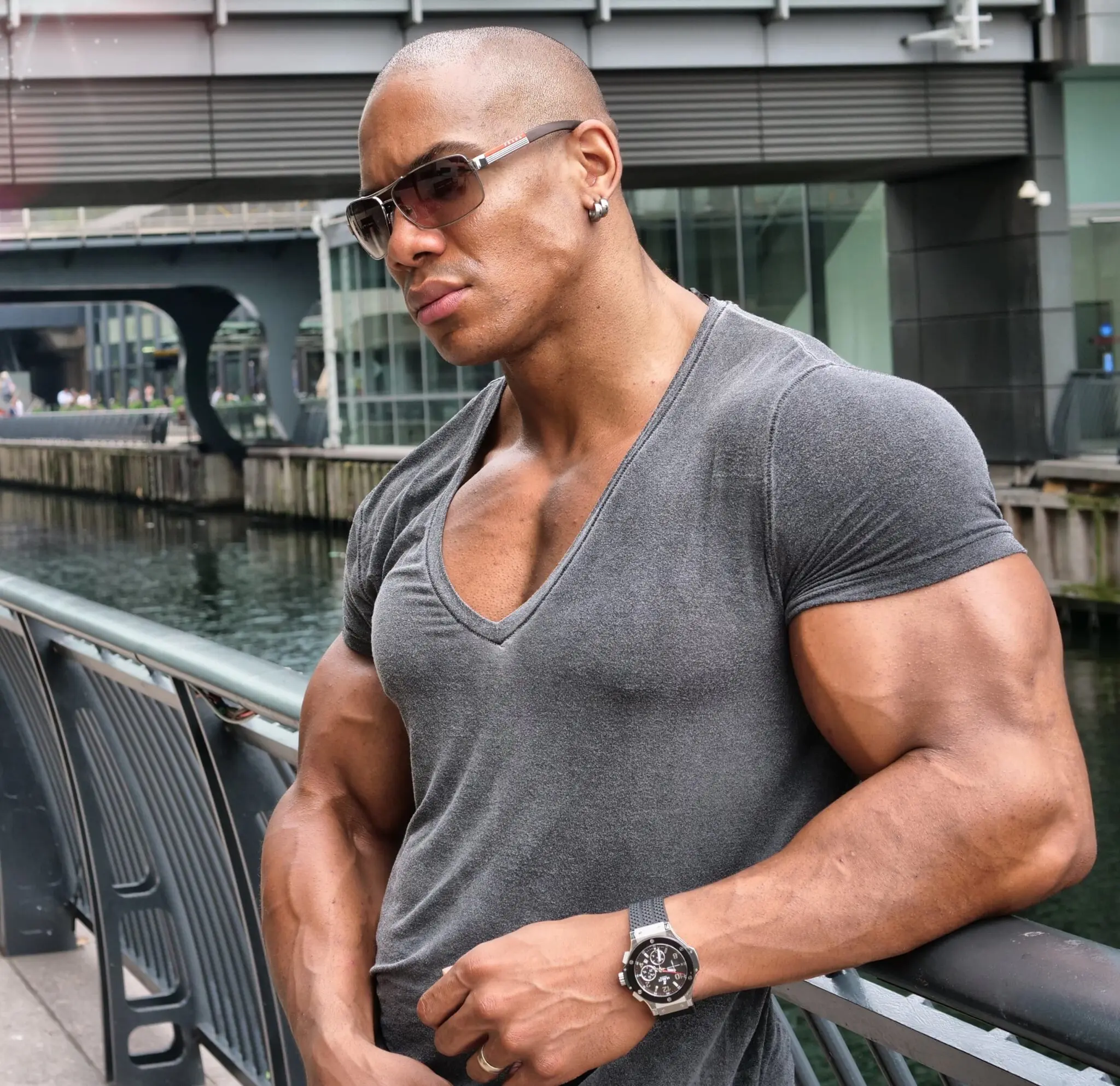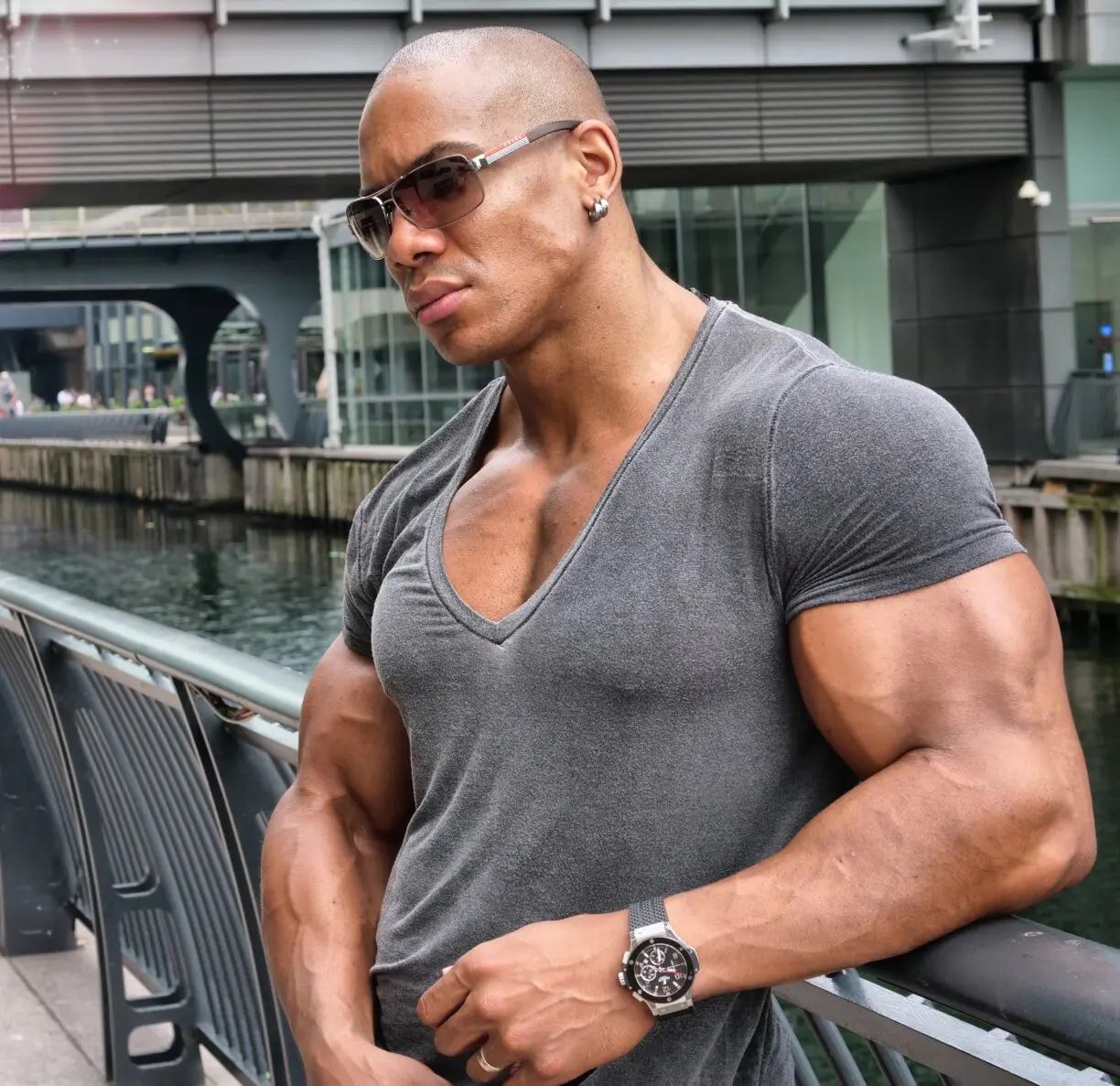 How Important is sleep to you?
Sleep is the ultimate biohack. I have my evenings prepped and primed for me to get good sleep.
I wear blue light blocking glasses from 6pm. I have a remote for red lights around the house so I change them over. I also change the light setting on my phone to red so I have no disturbance to my melatonin production.
Good sleep means better recovery but it also means more cellular health, circadian balance, healthy hormones too.
How have you kept your mental health in check during the last year?
To be honest during the whole pandemic it's been easier for me than usual. I've not needed to go anywhere and I can just focus on my health, business and reading.
It's been amazing. I didn't need to go to the gym and be distracted by small talk from people I don't really feel the need to talk with.
Meetings can be held on Zoom. I don't watch TV and I don't care for media gossip. I'm almost going to miss it when it gets back to normal. Haha.
I practice mindfulness every day so if I notice I have a misalignment I forgive myself for it and work on getting myself back.
What's your favourite and least favourite workout?
This is a boring answer but I love training and that's it. I've been training for over 27 years now so favourites are like the honeymoon period.
That went a long time ago. I train out of discipline not because it's fun. I don't always enjoy it.
But I do feel good knowing it's finished and I completed another successful workout.
I don't like cardio equipment in the gym. The stepper, bike, treadmill. I could find other ways to die of boredom.
The idea of driving all the way to the gym to then do cardio doesn't make sense to me. Just walk to the gym and walk back home.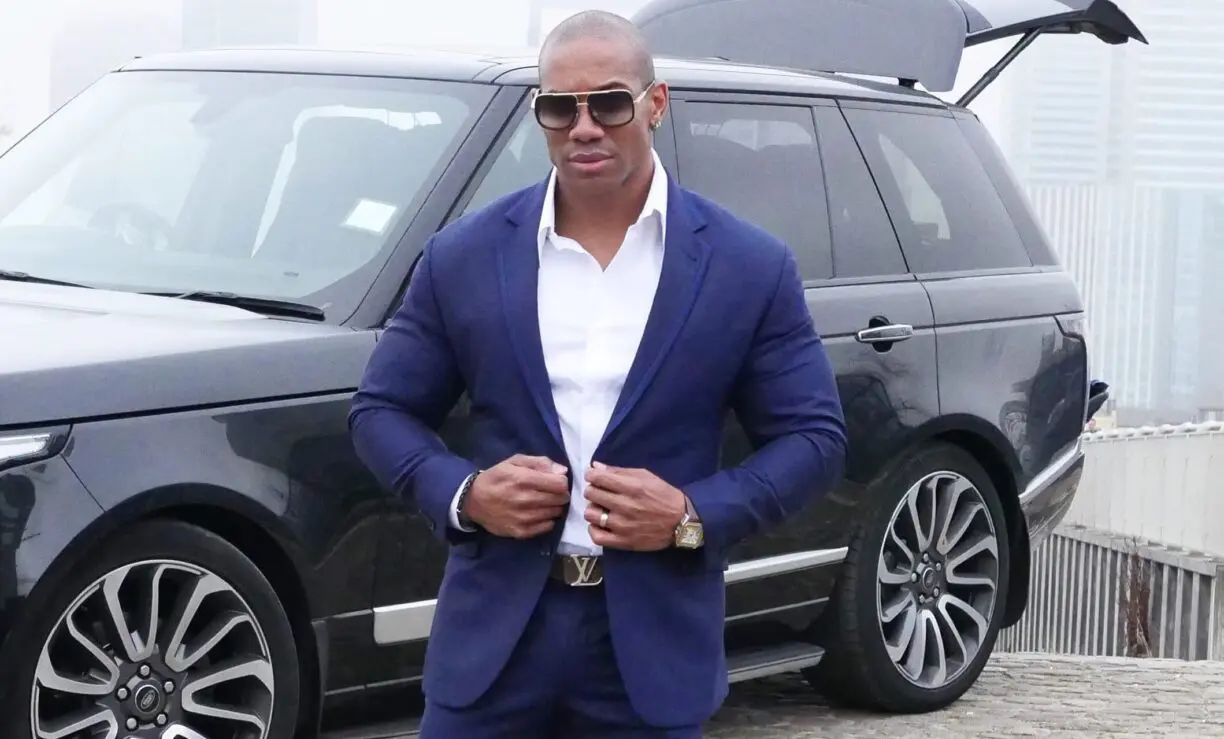 Do you have a guilty pleasure food wise?
I do love ice cream. Salted caramel Haagen daz, and most things that have cheese in it. I love cheese!
I know I've struggled not being able to get to the gym this last year, how have you coped with not being able to get to your local gym?
I touched briefly on this earlier. I've actually trained more frequent at home.
I love training with all the equipment at the gym. The thumping music is exciting. At times getting to the gym had been a problem so I told myself I'll train at least twice a week.
I like to train in the morning so If I couldn't make it to the gym in the morning or early afternoon then I know the evening session would be a really bad workout or wouldn't happen.
Being at home it's easy to not miss a day. I don't need external motivation from training buddies and my garden is walking distance.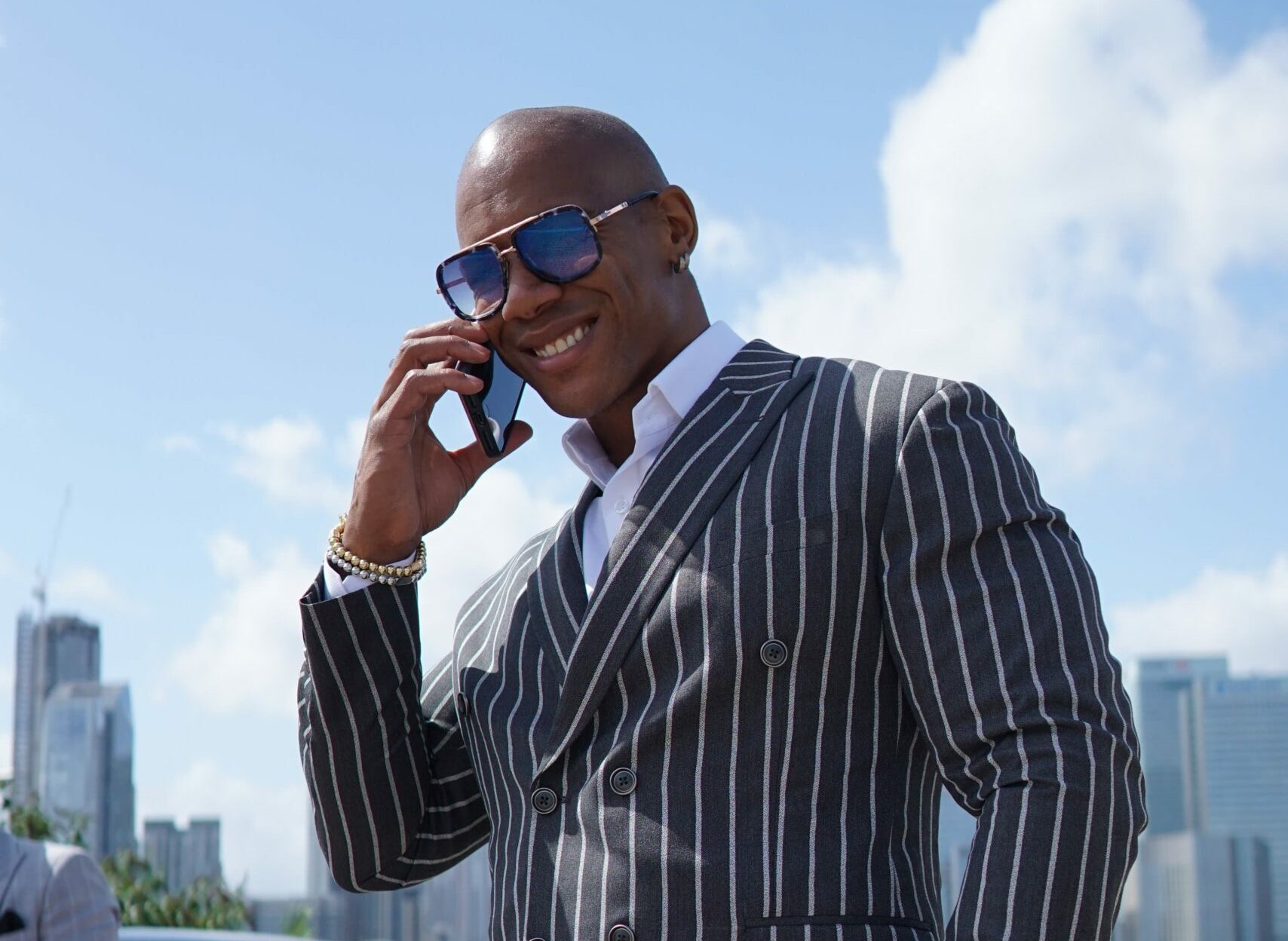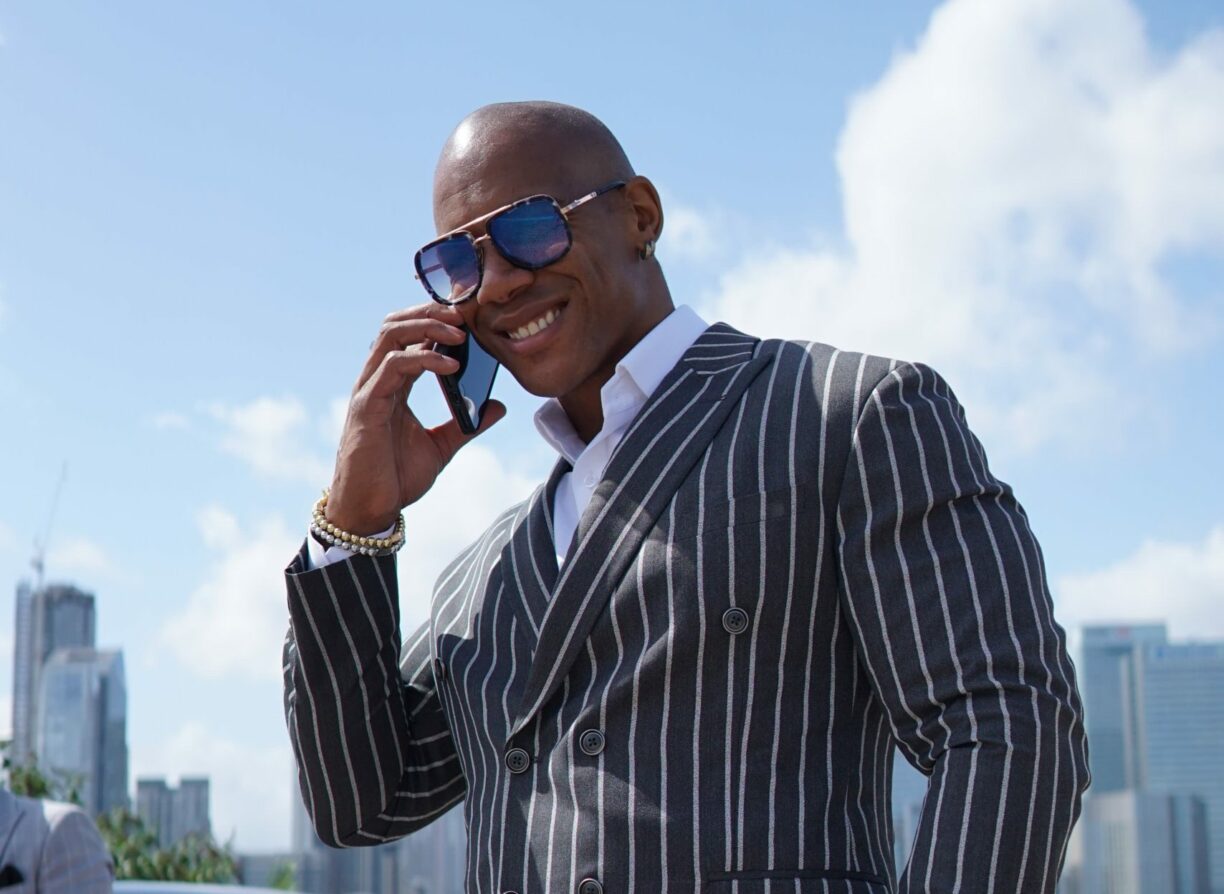 Have you got any tips to people wanting to get into bodybuilding?
I literally did a post on this yesterday:
Consistency is key ⠀
We have to all start somewhere but here are a few tips to guide you along the way
1) 𝗦𝘁𝗮𝗿𝘁, 𝗲𝘃𝗲𝗻 𝗶𝗳 𝘆𝗼𝘂 𝗱𝗼𝗻'𝘁 𝘂𝗻𝗱𝗲𝗿𝘀𝘁𝗮𝗻𝗱 𝗲𝘃𝗲𝗿𝘆𝘁𝗵𝗶𝗻𝗴. "I'll get started soon" burns no calories.
People waiting until they buy the right food or until they have the right equipment or until their friend will join them are just wasting valuable time. Tell your brain "I'm starting now"
2) 𝗗𝗼𝗻'𝘁 𝘁𝗮𝗸𝗲 𝗮𝗱𝘃𝗶𝗰𝗲 𝗳𝗿𝗼𝗺 𝗽𝗲𝗼𝗽𝗹𝗲 𝘄𝗵𝗼 𝗸𝗻𝗼𝘄 𝗲𝘃𝗲𝗿𝘆𝘁𝗵𝗶𝗻𝗴 𝗯𝘂𝘁 𝗱𝗼 𝗻𝗼𝘁𝗵𝗶𝗻𝗴. We are surrounded by google professionals who are masters of search engines.
They offer template cookie-cutter advice that stems from practices from the ice age. Smile, say thank you but do your own research.
3) 𝗘𝗱𝘂𝗰𝗮𝘁𝗲 𝘆𝗼𝘂𝗿𝘀𝗲𝗹𝗳. Find a few people who you'd like as a mentor and follow their lead.
If they have a proven track history that is consistent then that's a great start. Following too many people will blur your vision and you'll get confused.⠀
4) 𝗥𝗲𝗺𝗼𝘃𝗲 𝗱𝗶𝘀𝘁𝗿𝗮𝗰𝘁𝗶𝗼𝗻𝘀. If you're easily distracted then your goal will become like an ornament in a museum reminiscing how things were so beautiful.
It's cool to look at and even talk about but no one does anything with it.
5) C𝗼𝗻𝘀𝗶𝘀𝘁𝗲𝗻𝗰𝘆 𝗶𝘀 𝗸𝗲𝘆 𝗕𝗨𝗧, 𝘄𝗲 𝗮𝗹𝗹 𝘁𝗿𝗶𝗽 𝘂𝗽 𝗼𝗿 𝗵𝗮𝘃𝗲 𝗽𝗿𝗼𝗹𝗼𝗻𝗴𝗲𝗱 𝗿𝗲𝘀𝘁 𝗱𝗮𝘆𝘀.
The truth is you should allow yourself to have the occasional downtime if it's needed but make up for it.
I know if I binge for one day I'll probably need a couple of days to burn off the calories and detox.
My sleep may be shot to bits too depending on the food I had. With this in mind, I know my training will be compromised.
So this is taken into consideration. Downtime doesn't last 1 year. Give yourself some accountability so you're back on it again.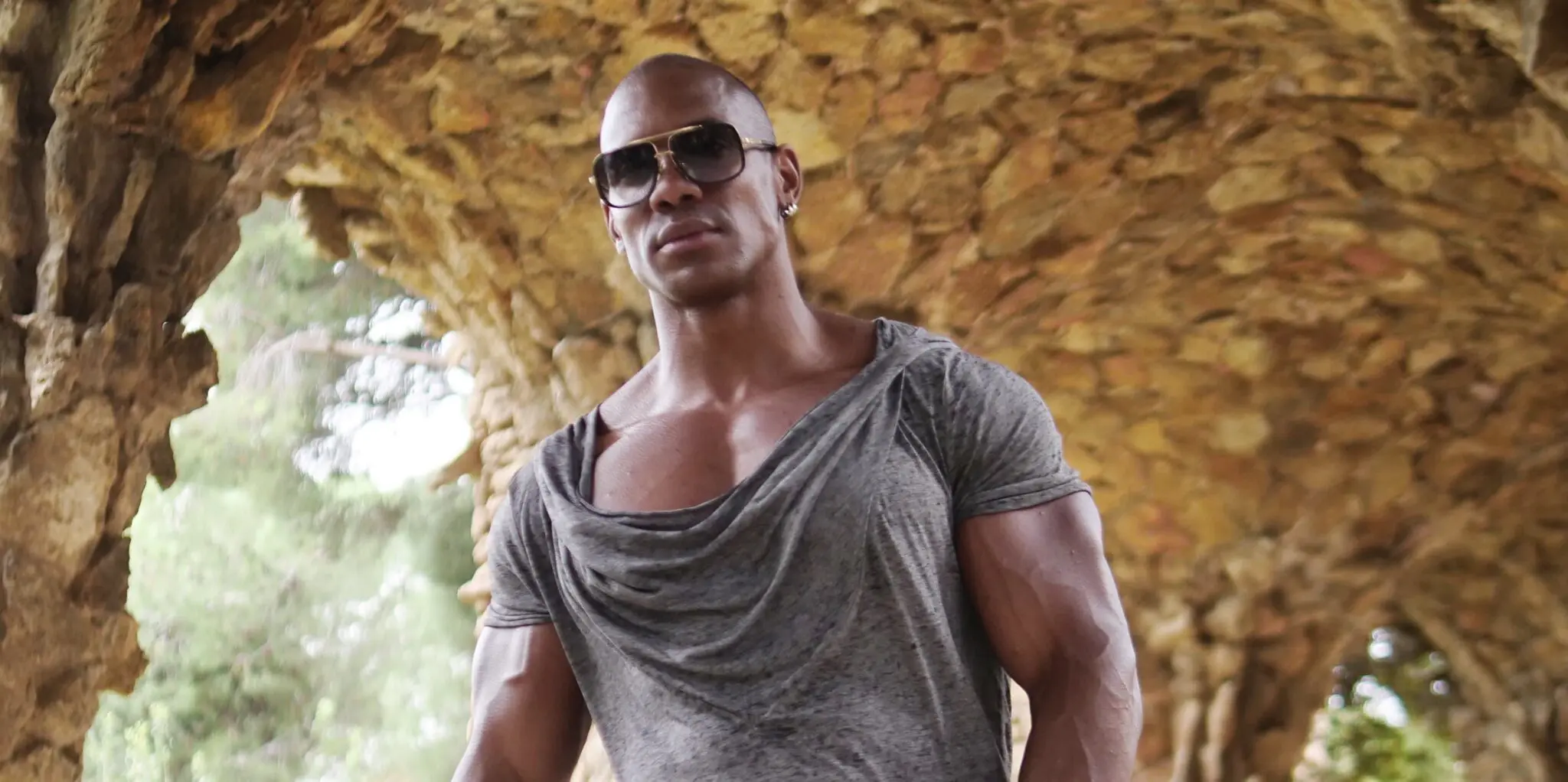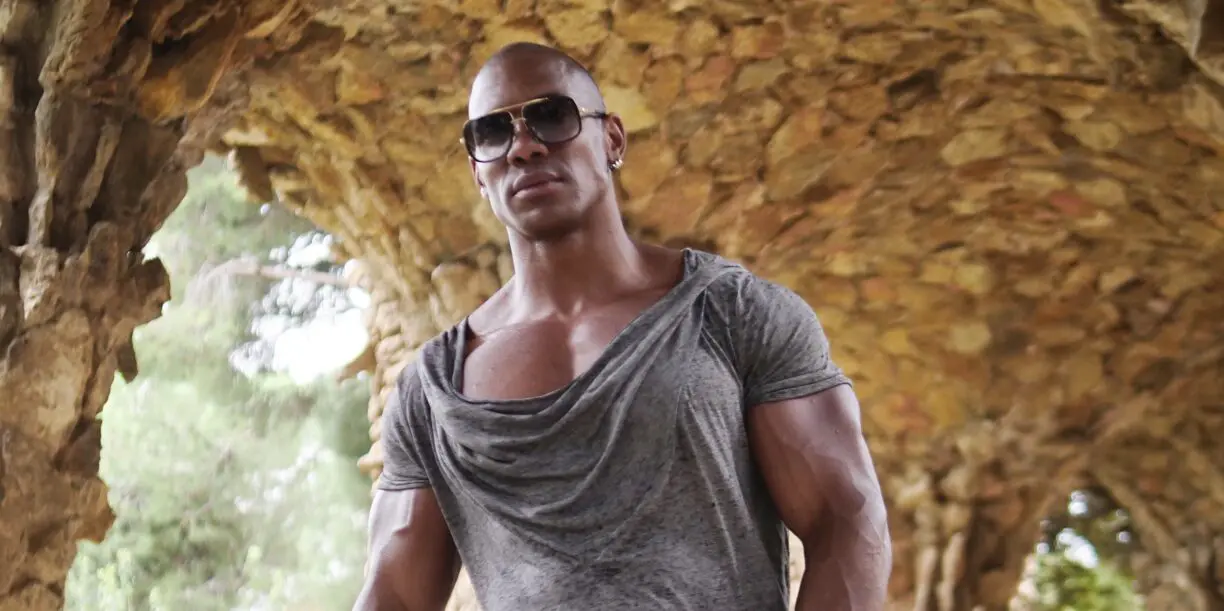 Is there advice you always get asked for?
Whats the fastest way to get mass
The fastest way to lose weight.
How do you deal with negative external influences
How can I get motivated?
How to approach women or be successful with women?
What would you say then is the biggest mental block holding people back?
Fear of failure. People would rather live a façade than to ask a question. People value others' opinions over themselves too.
People become paralysed in decision making because they have to run it by the idea of someone else scrutinizing the plans they have for themselves.
You come across very confident, do you ever feel insecure?
I think I am confident because I can accept my vulnerabilities. I don't mind not having all the answers and I'm confident that I will do my best.
We all have strengths and weaknesses. That is life and I have happily accepted that.
When I was younger I was very insecure. A picture was painted to me of the perfect person by the school and my father. Because I couldn't live up to it I didn't feel worthy.
What would you suggest is the best way for someone to motivate themselves to get fit?
Write down reasons why it's important to them, also write down issues that could occur if they don't get fit. Normally when it involves love like wanting to live long for their kids or finding a potential partner the motivation is quite powerful.
Who has been your biggest inspiration?
Over the years it has changed because people inspire me in different ways. Linford Christie for my initial start in fitness when I sprinted.
Arnold Schazenegger /Shawn Ray /Flex Wheeler/ Kevin Levrone/ Paul Dillett – for bodybuilding.
Brain; Tracy/Les Brown/Tony Robbins – Mindset and Personal Development
Grant Cardone/ Gary V/ Robert T Kiyosaki – Business and entrepreneurship
We've read your book from front to back already and highly highly recommend it, Where can fans and budding fitness lovers purchase your book?
Amazon. Stay tuned for the audio version too which will be available on audible.
Roger has shown the bodybuilding world what can be achieved when goals are made with a passion to succeed, now it's YOUR turn. Using his practical advice and biohacking tools, you can optimize your health and strength at any age.
To grab your copy of this enlightening book head over to Amazon here: