Last updated on June 17th, 2023 at 03:29 PM
London's vibrant Shoreditch district was abuzz with excitement as renowned personalities and influential Dexcom Warriors, including model Roxy Horner, England rugby player Henry Slade, and TV and radio presenter Adam Smith, joined forces to kickstart Diabetes Awareness Week.
From June 12th to 18th, this pivotal campaign aimed to shed light on the impact of diabetes on individuals' lives and elevate the importance of mental wellbeing within the diabetes community.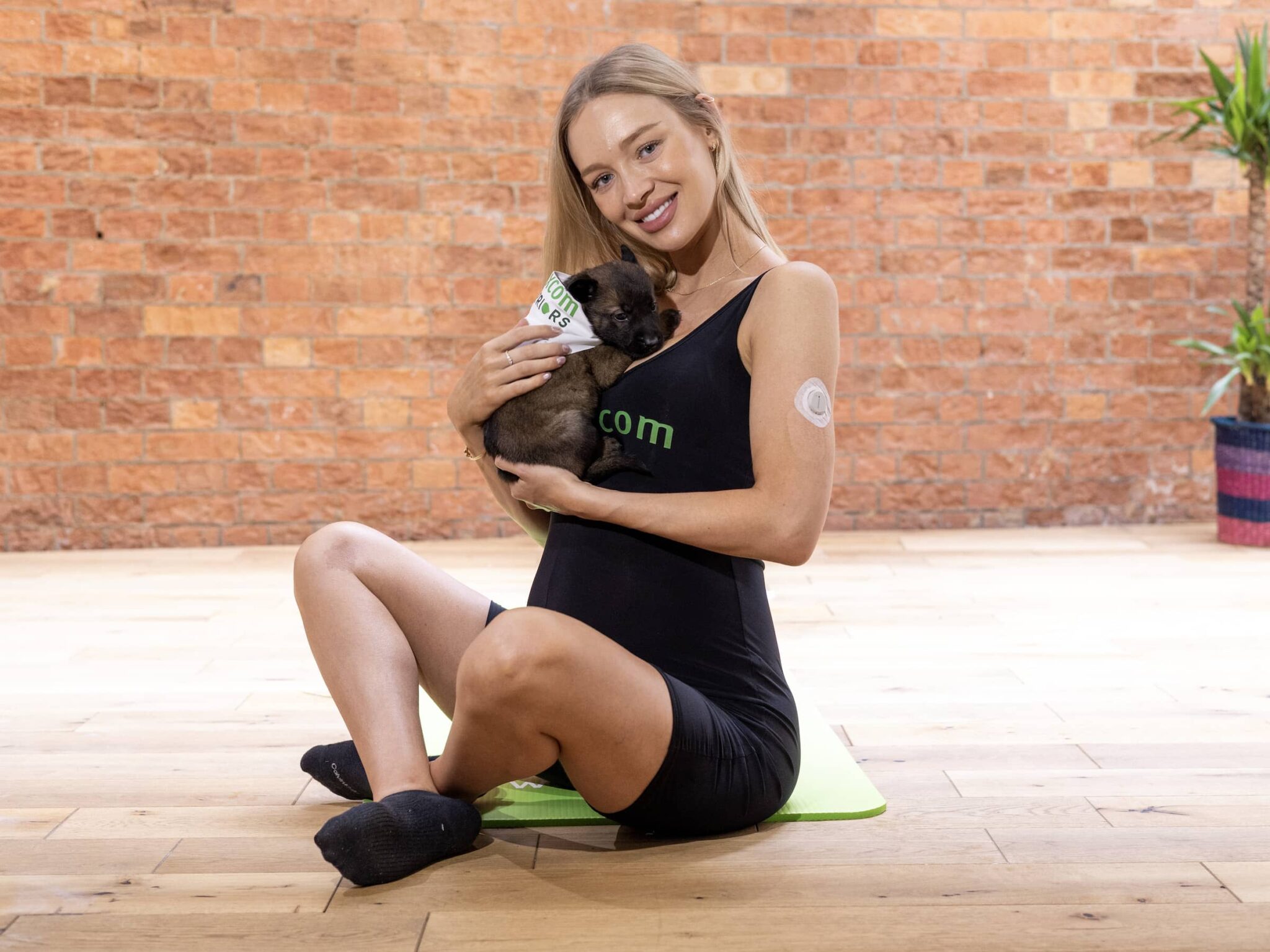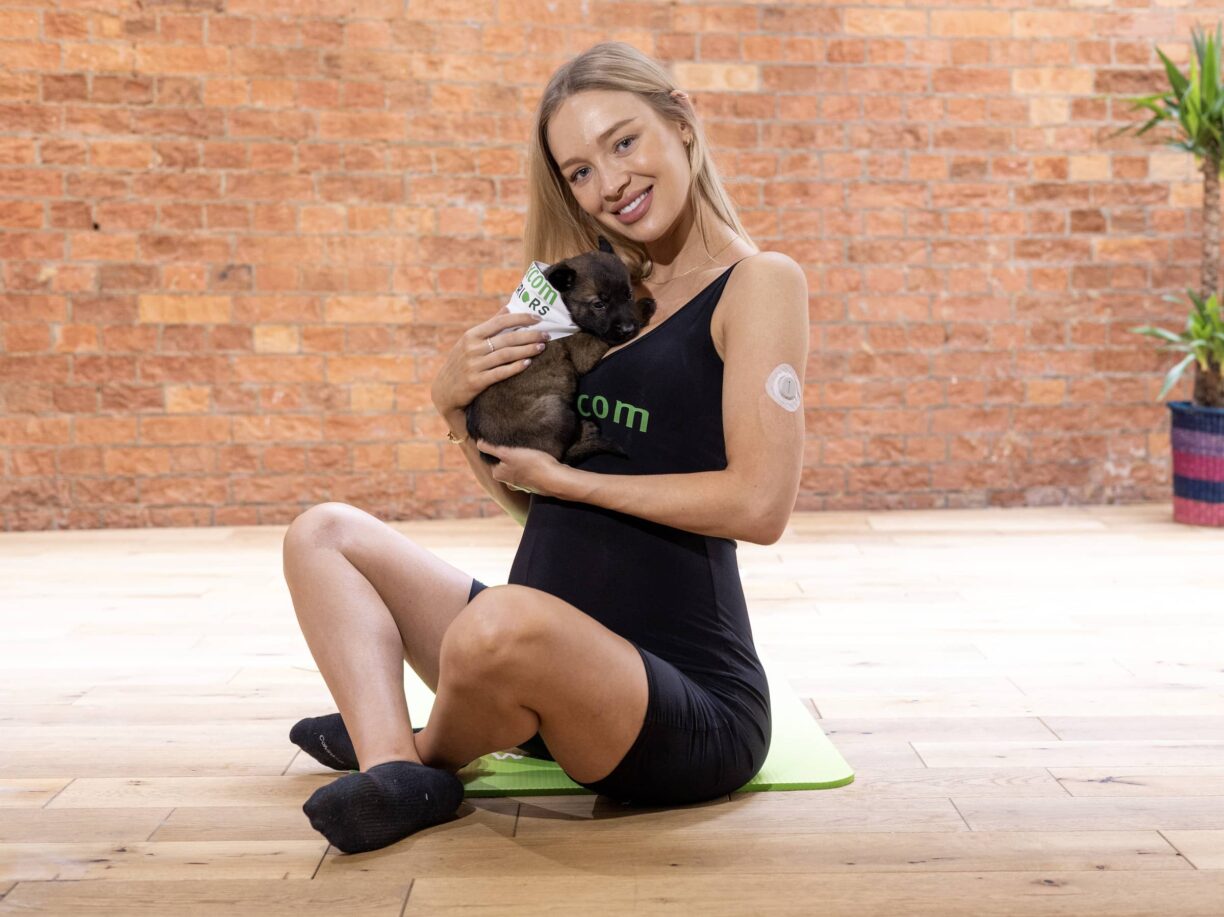 In a remarkable show of solidarity, Roxy Horner, who is eagerly awaiting motherhood, Henry Slade, a star in the world of rugby, and the charming Adam Smith, all living with Type 1 diabetes, rallied behind the cause.
Their collective strength was on full display as they engaged in the captivating and Instagram-worthy activity known as Puppy Yoga.
Through this captivating exercise, they not only emphasized the significance of physical health but also underscored the therapeutic benefits of connecting with these delightful canines.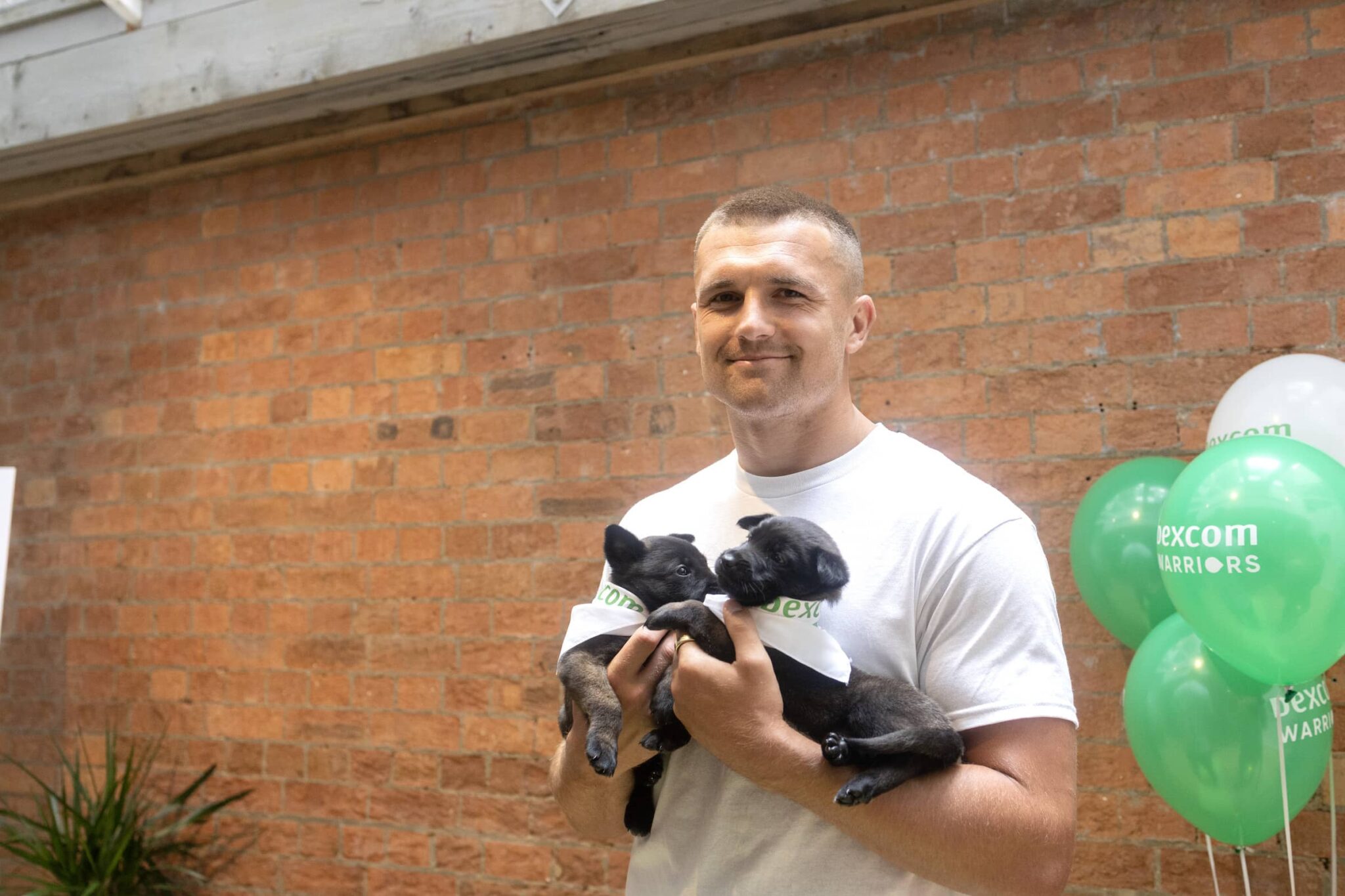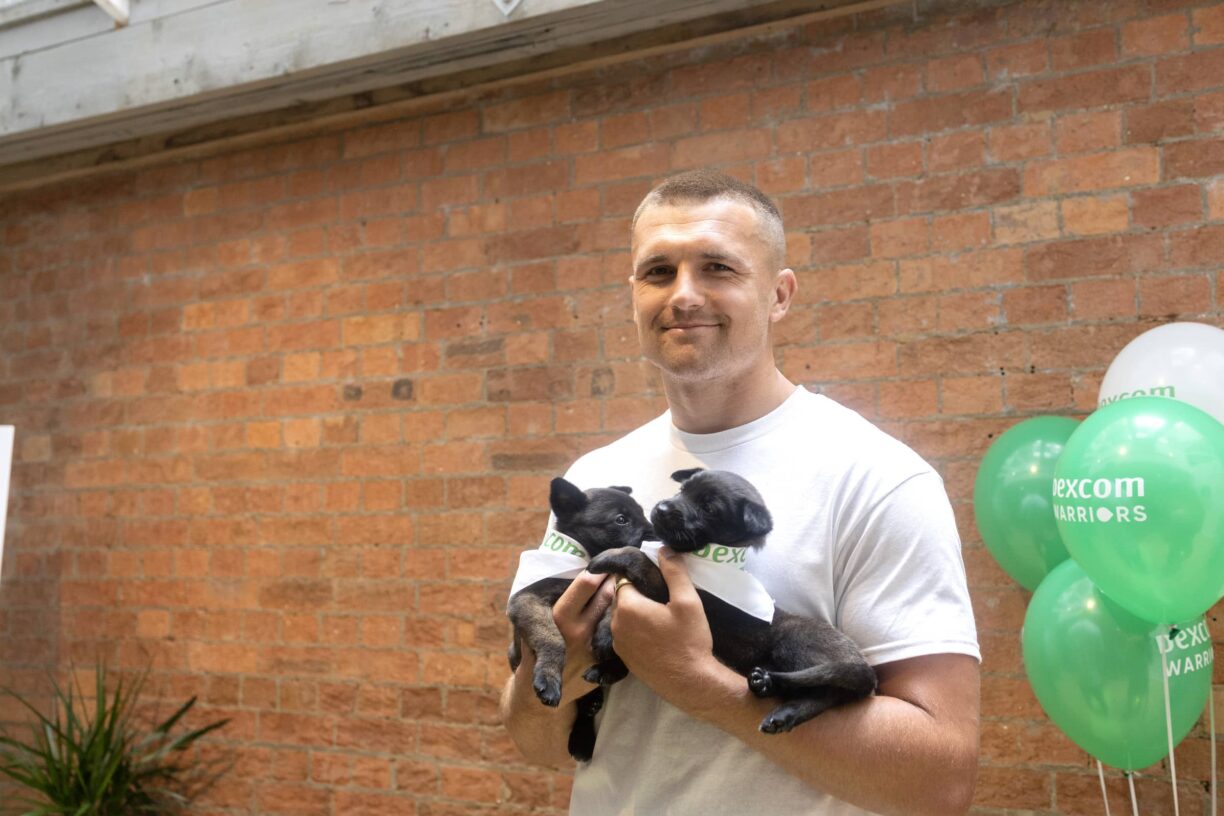 The driving force behind this event stemmed from groundbreaking research conducted by Dexcom, a trailblazing provider of diabetes management technology.
Dexcom's recent findings revealed a staggering reality: a resounding 84% of respondents acknowledged that diabetes has a detrimental impact on mental wellbeing.
Determined to raise awareness about these challenges and extend a supportive hand, Dexcom orchestrated this remarkable event to foster a sense of community and encourage open dialogue.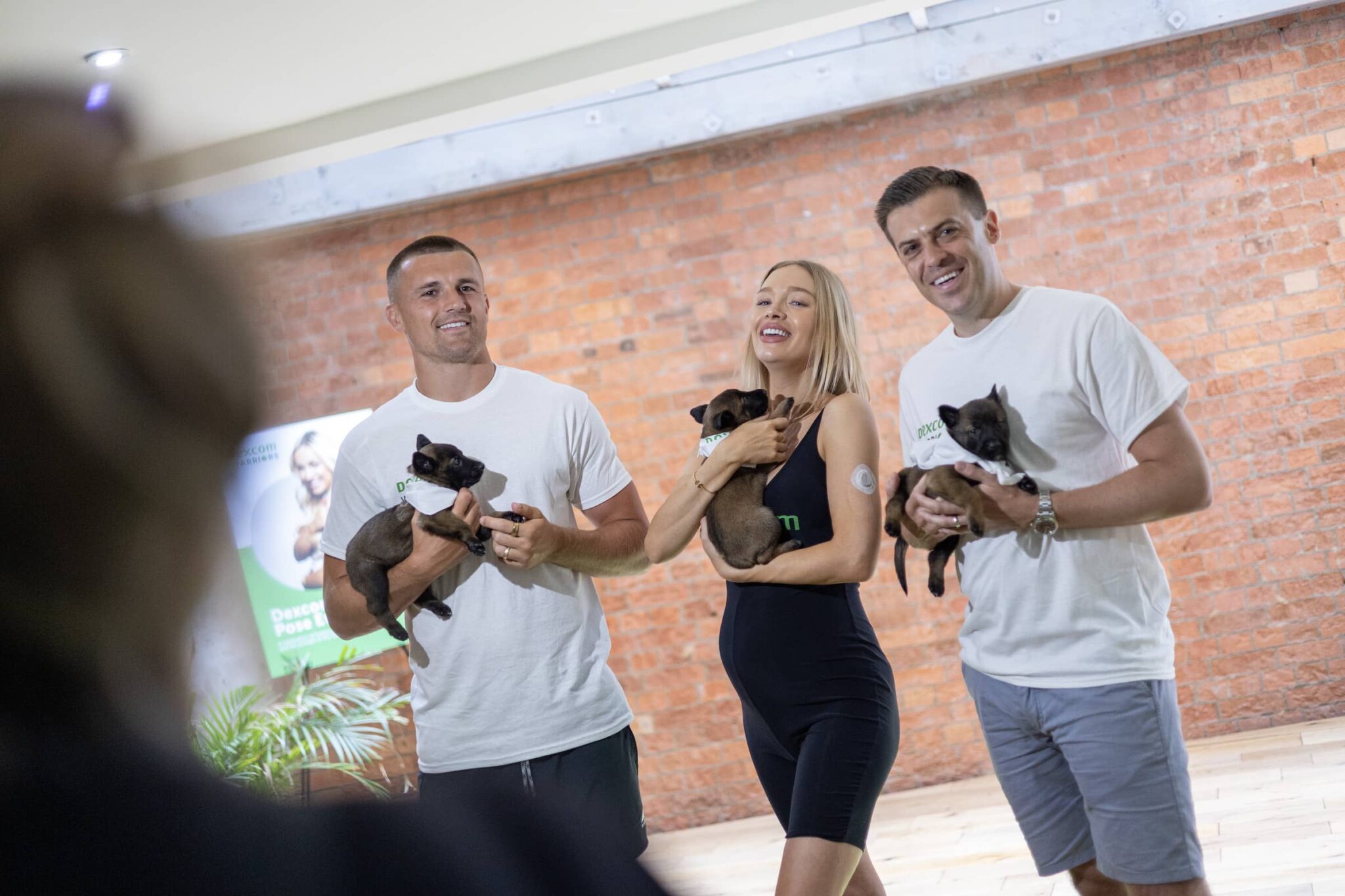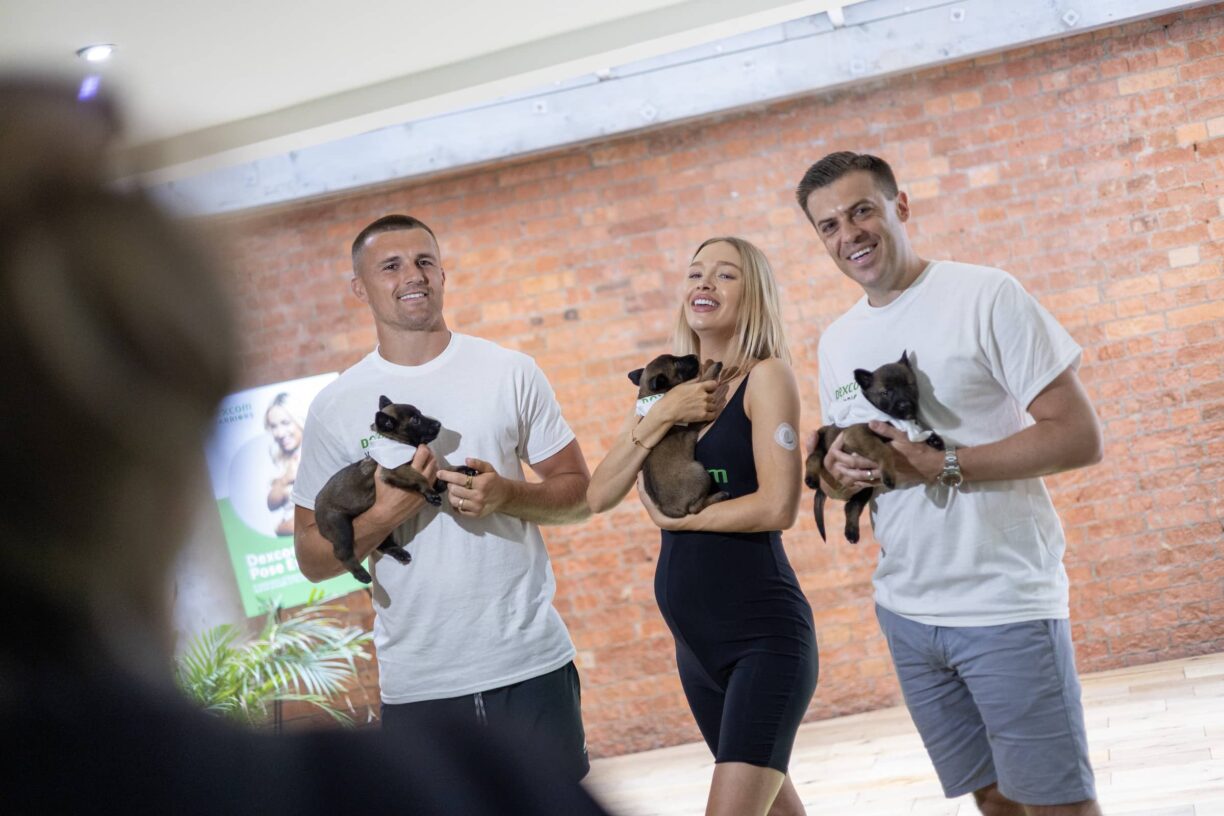 Puppy Yoga, the heartwarming centrepiece of the event, combined the joys of yoga with the enchanting presence of adorable puppies.
This unique fusion not only encouraged physical exercise but also sought to alleviate the stresses that can often accompany the daily management of diabetes.
As the participants stretched and contorted alongside their furry companions, an atmosphere of tranquillity and relaxation enveloped the gathering, reminding them of the profound connection between mental and physical health.
This memorable event in Shoreditch acted as a powerful rallying point for individuals from all walks of life, united by a shared journey with diabetes.
Regardless of fame or background, attendees found solace and support as they partook in the Puppy Yoga pose alongside the Dexcom Warriors.
The realization that they were not alone in their struggles brought a renewed sense of empowerment and hope, reinforcing the notion that their experiences were valued and understood.
Dexcom's dedication to revolutionizing diabetes management has been unwavering. At the forefront of innovation, the company consistently strives to develop advanced tools and solutions that alleviate the burdens faced by individuals living with diabetes.
Their commitment extends beyond physical health, recognizing that mental wellbeing is an indispensable component of overall wellness.
As the curtains drew on this awe-inspiring event, the impact of the Diabetes Awareness Week celebration organized by Dexcom and supported by influential figures like Roxy Horner, Henry Slade, and Adam Smith remains indelible.
Through their participation in Puppy Yoga, these charismatic Dexcom Warriors eloquently emphasized the significance of mental wellbeing for those grappling with diabetes.
Dexcom's groundbreaking research findings further echoed the challenges faced by the community, fueling an urgency to foster support, empowerment, and awareness.
In the heart of Shoreditch, Dexcom and the celebrity Dexcom Warriors orchestrated an event that transcended the realms of advocacy and entertainment. It birthed an unbreakable bond, uniting individuals from all walks of life, and reminding them that in the face of diabetes, no one walks alone.