Last updated on July 30th, 2023 at 05:46 PM
Summer is here, and PUMA has unveiled a nostalgic treat for sneaker enthusiasts: the Super Team Handy!
Inspired by the iconic mascot of the 1982 Handball World Cup, this stylish shoe features a striking bright blue colour and the signature PUMA form strip in eye-catching blood orange.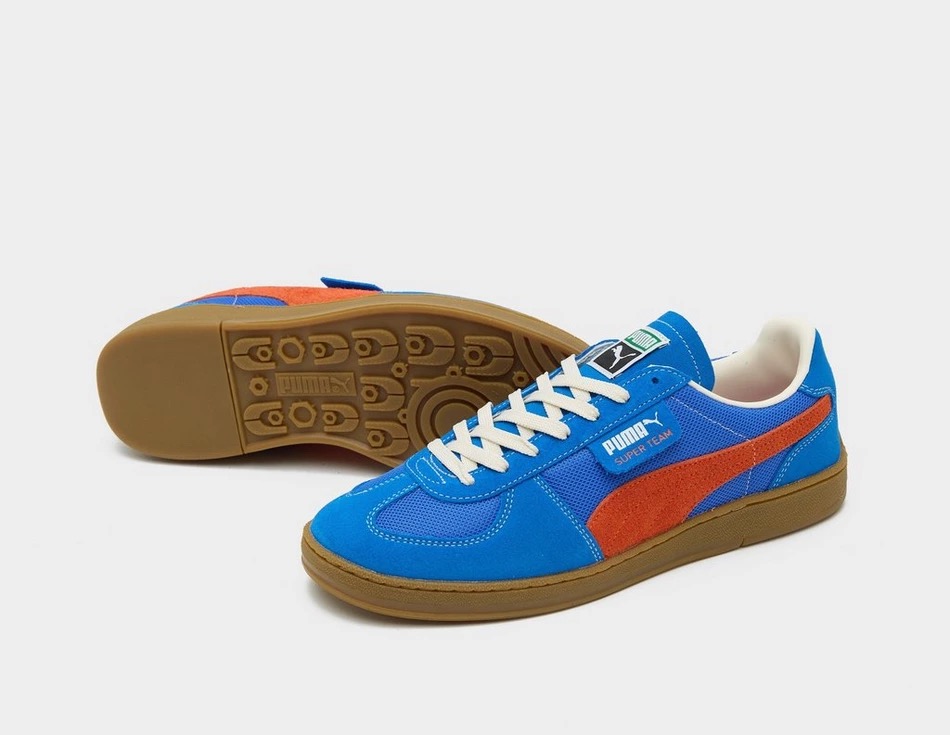 The Legacy of the Super Team Handy:
The Super Team Handy traces its roots back to the 1980s when it served as the official footwear of the German national Handball team. Keeping true to its heritage, this modern iteration retains the essence of its predecessor while embracing contemporary design elements.
Eye-Catching Design: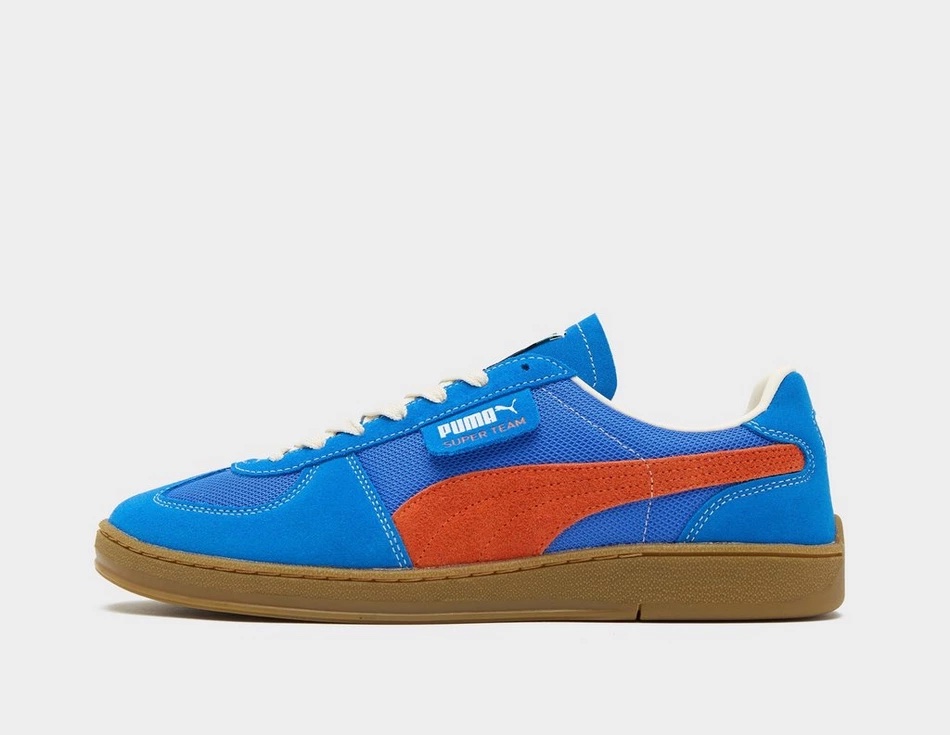 One look at the Super Team Handy, and you can't help but admire its stunning aesthetics. The shoe boasts a mesmerizing blue shade that screams summer vibes.
Accentuating the sidewall is the distinct PUMA Formstrip, adding a vibrant touch with its contrasting orange hue. The combination of colours creates a striking visual appeal that effortlessly stands out in any crowd.
Premium Materials for Enhanced Performance:
To ensure both style and functionality, PUMA has crafted the Super Team Handy with high-quality materials. The shoe's upper features a blend of breathable mesh and buttery suede, offering optimal comfort and ventilation for those hot summer days. Reinforcements in the toe area with sturdy suede overlays enhance durability and protection.
A Nostalgic Touch with Gold-Tone Labelling:
Paying homage to its rich history, the Super Team Handy features a side tab with gold-tone labelling, proudly affirming its heritage and legacy as a classic PUMA silhouette.
This nostalgic touch adds a sense of authenticity that appeals to both sneaker enthusiasts and sportswear collectors alike.
The Perfect Pairing to Your Summer Look:
Whether you're hitting the streets or embracing the outdoors, the Super Team Handy is the perfect companion to your summer style. Its timeless gum rubber sole unit provides ample support and tacky traction, ensuring you stay comfortable and confident in every step you take.
Where to Get Yours: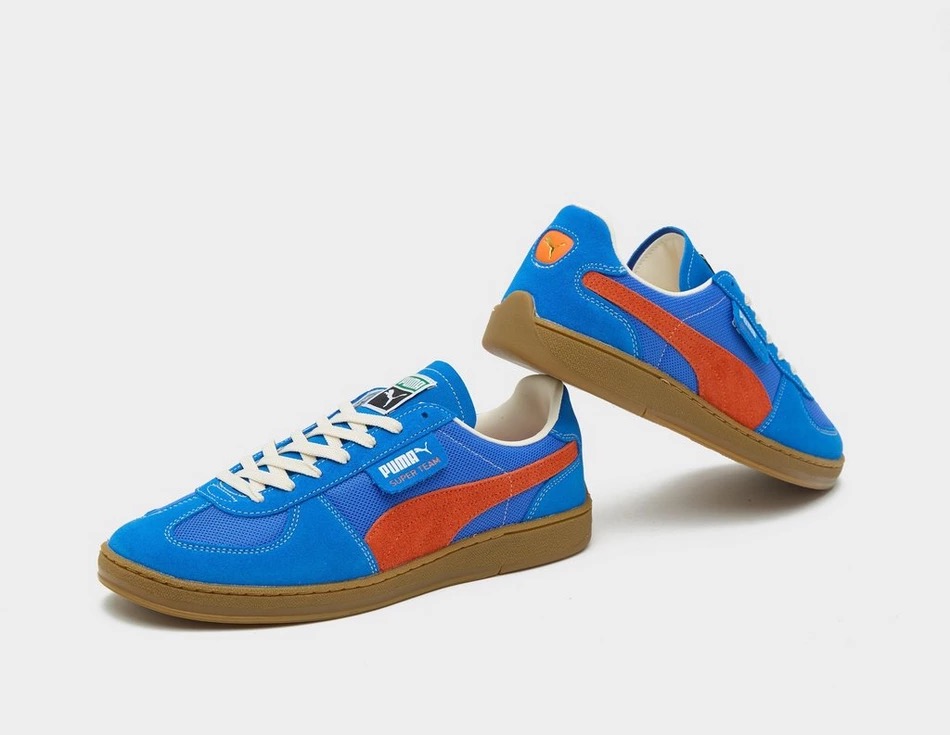 Excited to get your hands (or rather, your feet) on the PUMA Super Team Handy? Look no further than the size? website, where you can find this iconic sneaker available for purchase at the recommended retail price of £100.
Don't miss out on the chance to own a piece of athletic history while stepping up your summer fashion game!
With its rich heritage, vibrant colours, and superior craftsmanship, PUMA's Super Team Handy is a standout choice for anyone seeking a trendy and performance-driven sneaker for the summer.
Whether you're a sports enthusiast, a fashion-forward individual, or both, this iconic silhouette promises to elevate your style while providing the comfort and support you need for all your summer adventures.
Don't wait any longer; grab your pair of Super Team Handy and step into summer with PUMA's timeless appeal!
Now available from the size? website for RRP £100.