Since 2010 Swiss sports brand On has inspired the running scene with its unique CloudTec® technology, now nine years on, On has been embraced into the hearts, and onto the feet, of more than 3 million runners in over 50 countries.
2019 see's the company from Switzerland announce its latest industry-disrupting innovation with the launch of the Cloudswift performance
On's patented CloudTec® technology is engineered to deliver a soft landing followed by an explosive take-off. The result? An unbelievably light running sensation. And no compromise on cushioning and impact protection. In other words, you'll feel like you are running on clouds.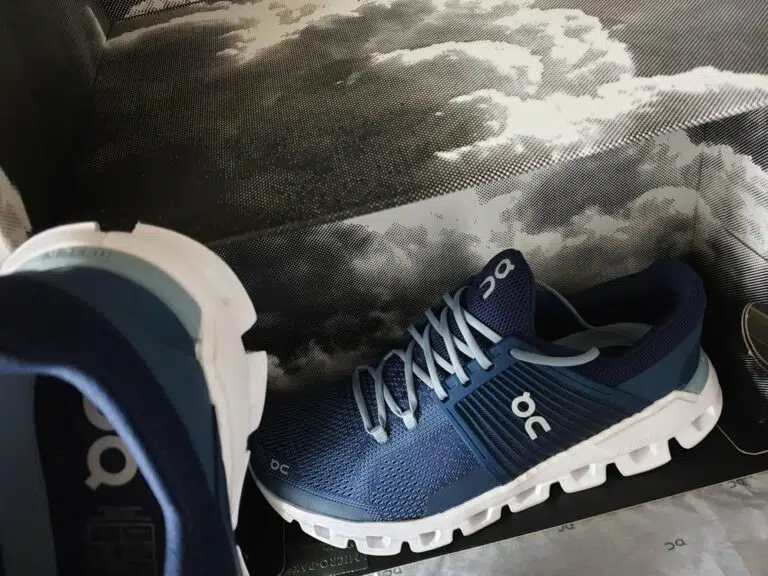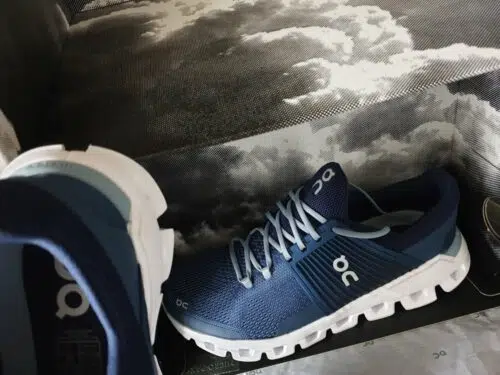 The Cloudswift is the latest from the Swiss brand and not only are they claiming it's one of their best shoes yet. The first to use Helion foam, a new technology devised around those signature pods synonymous with On.
The Helion foam cushioning that can do it all. Advanced manufacturing methods fuse stiffer foam elements with softer sections to deliver properties previously only possible in independent materials.
Helion is light on weight but big on energy return, responsive yet protective. It's also resistant to temperature changes for year-round high performance.
To be totally honest my go to running shoe has always been a Nike trainer, purely because I like the fit and comfort-ability of the shoe, so when the guys at On Running came to Sustain and asked us to take a look at their new Cloudswift trainer to see what we thought, how could we say no!
Upon receipt of the trainer, the Sustain Health team was pleasantly surprised, even from the onset of the opening of the box. The guys at On Running have this trainer design spot on, even down to the internal design of the box the shoes arrive in, which gives us an instant impression that you have purchased a high-quality trainer.
So much did I like the look of this trainer I took it upon myself to review this trainer rather than (much to their disappointment) one of our normal editorial team reviewers.
The shoe itself is well designed and if you like a shoe that oozes quality, comfort-ability and is different to the plethora of choice of running shoe on the market then you may well want to take a look at the On brand.
Our shoe was the midnight blue version but there is a whole host of designs to choose from. What I especially liked about the shoe was the higher arch and also the hardness of the insole giving a sturdy feel of stability and support all around, but bizarrely it is extremely cushioning on your feet at the same time.
The grip is more than adequate to handle most terrains whilst out on your run and I especially felt the reflective logos gave an added edge to its styling.
On claim, the Helion foam delivers durability and rebound at a previously impossible level as the foam is formed of a special structure fusing stable, hard elements and softer, elastic segments, which in turn enables greater durability without adding weight and more rebound without sacrificing cushioning.
I have to admit I could swear the shoe actually gave me an extra bounce in my stride and it 100% made me want to run that extra mile.
Urban runners who like to keep their shoes light and swift yet have superior cushioning and road protection will absolutely adore this trainer and I have to say my Nike trainer has now been sidelined for the foreseeable future as I can safely say I have been sold on On, and so much so I bought another pair solely for walking the pavements of London Town as the cushioning is superb for those long walking days.