Last updated on July 4th, 2023 at 05:20 PM
As a brand by riders for riders, NINEYARD combines bike and streetwear, now also for women. With its first Women's Drop, the label launches a collection for female mountain bikers for the first time today (July 4, 2023).
The collection is represented by Swedish freerider Alma Wiggberg, who is the first woman to join the NINEYARD team.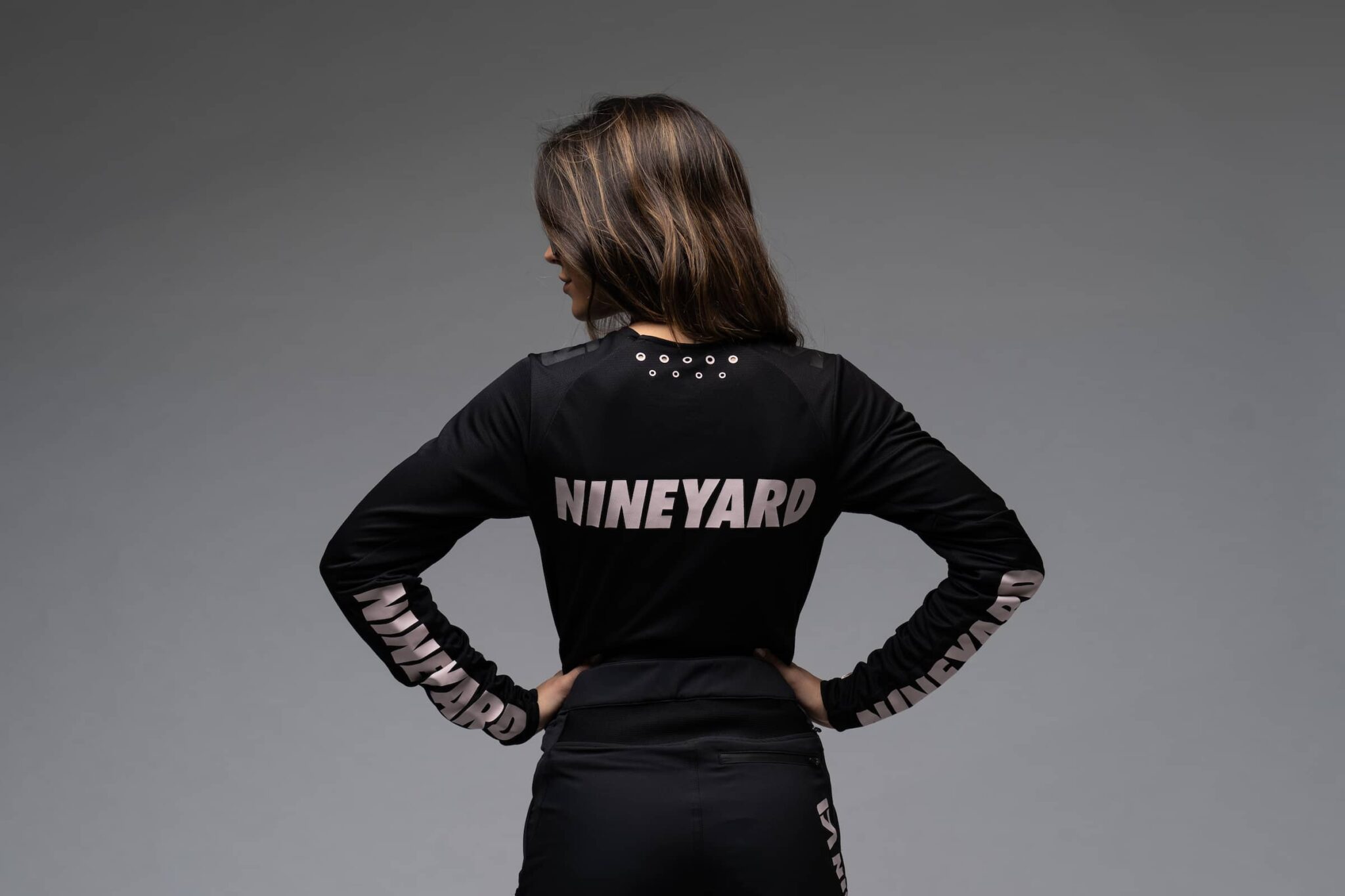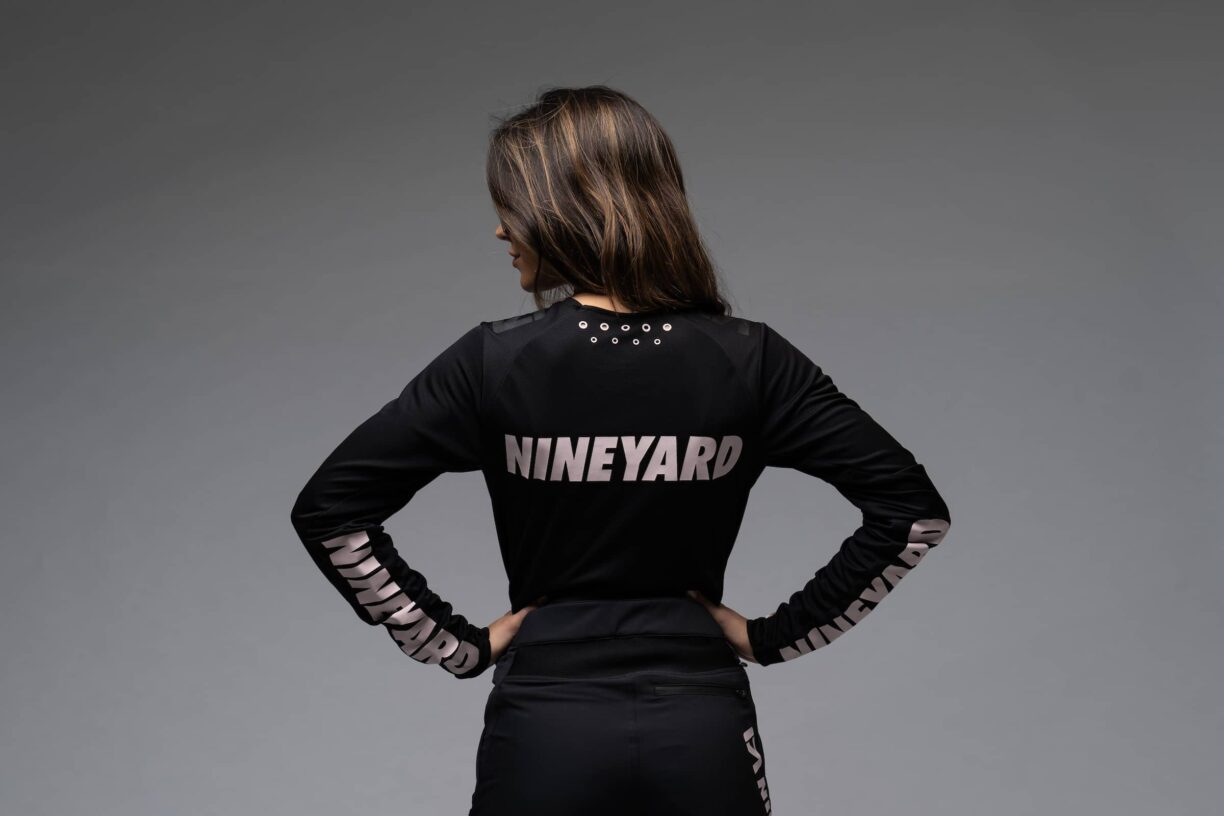 The new NINEYARD Women's Drop offers premium apparel that puts innovation and style first: pants, shirts, and jerseys that are sporty, stylish, and creative.
A confident look that women can wear for a wide range of activities – just in line with the NINEYARD slogan "Create Playgrounds", with which the brand wants to inspire people to create their playgrounds freely and independently.
Freerider Alma Wiggberg, Sweden's 2021 national pump track and enduro champion, is excited about the Women's Drop: "I'm thrilled to be riding for NINEYARD from now on.
The brand has innovative and classy designs, and their clothing perfectly complements my style both on and off the bike. The whole NINEYARD team and the riders behind the brand also inspire me a lot in my journey on 2 wheels. I'm grateful to be working with such a unique brand."
Hannes Berger, NINEYARD co-founder, clarified, "With our slogan 'Create Playgrounds', we want to inspire everyone to make all places their playgrounds.
With the right understanding of sports and products and the right content, we want to please the people who understand the brand first and foremost. It's not about pleasing everyone."
Jan Roehricht, NINEYARD Managing Director and Designer, added: "So far, the focus of our brand has been more on men. It was important to us from the beginning however that our products also look stylish on women.
The performance pieces in the new Women's Collection are optimized for women and feature the same proven comfort, functionality, and signature NINEYARD style as our established gear.
This means that style-conscious women now also have the opportunity to show their lifestyle and our brand philosophy in their everyday biking."
The NINEYARD Women's Drop is available from today – July 4, 2023, at www.nineyard.world