Last updated on July 31st, 2023 at 08:03 PM
Born and raised in the picturesque region of Kent, England, Mollie Lawrence has emerged as a beacon of talent and inspiration in the world of golf.
This young and dynamic professional golfer has been making waves on the Ladies European Tour Access Series (LET Access Series) since turning pro in August 2017.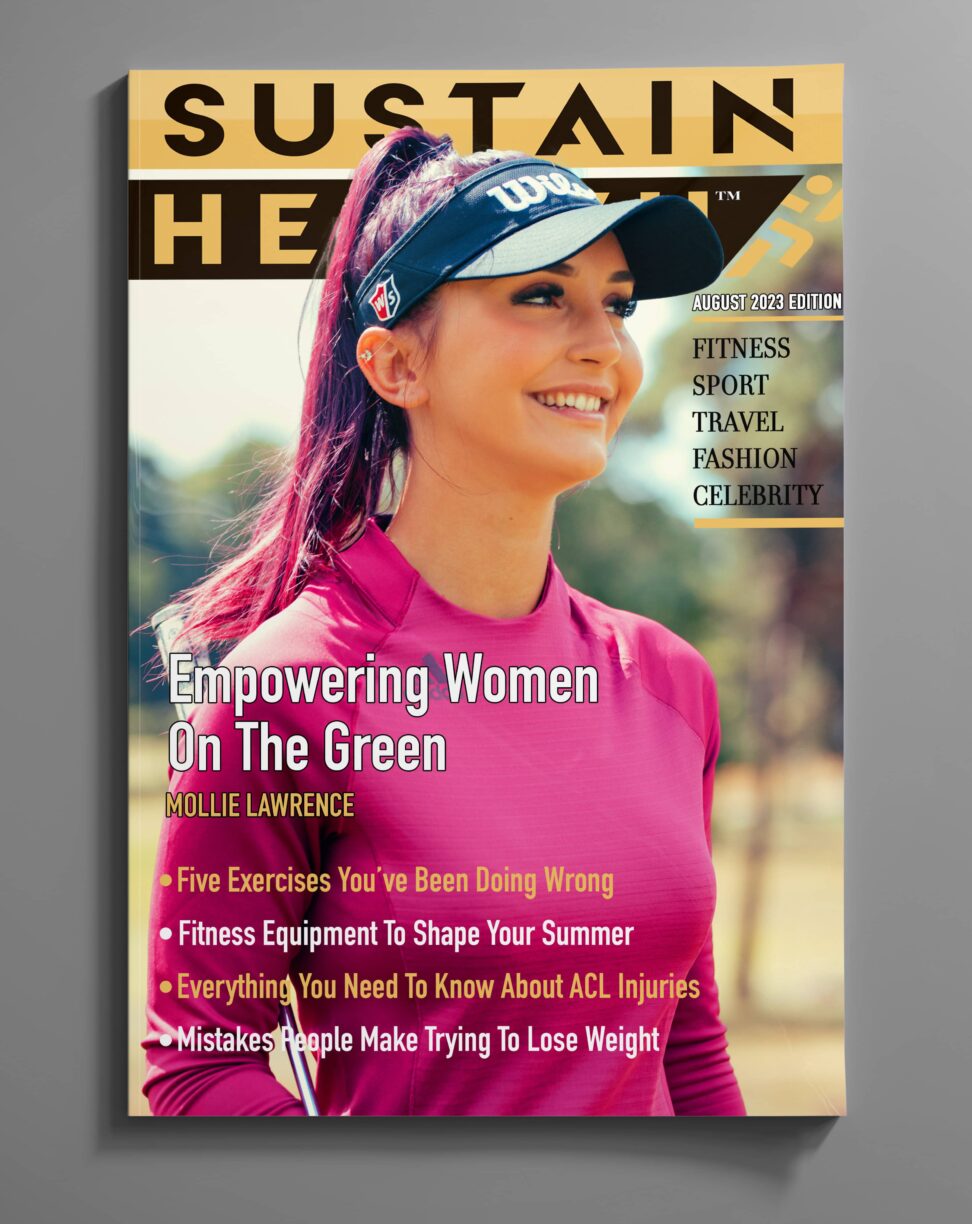 Mollie's journey into the world of golf began at a young age, and her passion for the sport has led her to represent her country in prestigious under-16 and under-18 tournaments.
Her exceptional performance and dedication soon caught the attention of golf enthusiasts worldwide.
In her debut year as a professional golfer, Mollie competed in four tournaments, with a standout performance at the Belfius Ladies Open, where she showcased her remarkable skills.
As she continued to gain experience and exposure, Mollie's determination paid off, allowing her to upgrade her category within the LET Access Series by participating in more tournaments the following year.
Her exceptional talent and rising profile have attracted sponsorships from renowned brands like Wilson Golf and Adidas, a testament to her increasing influence in the sport.
Mollie's partnership with these brands not only reflects her prowess on the course but also her commitment to promoting and empowering women in golf.
Like many athletes, Mollie faced challenges during the global pandemic. However, she showcased her resilience by constructing her own "practice range" in her backyard, adapting to the circumstances and continuing to refine her skills even amidst lockdowns and restrictions.
Apart from her impressive golfing prowess, Mollie captivates her social media followers with her engaging content. On platforms like Twitter, she shares not only her incredible trick shots but also offers glimpses of her life beyond the greens. Her authenticity and down-to-earth approach have endeared her to fans across the globe.
Beyond her golfing achievements, Mollie is a vocal advocate for women's empowerment in sports.
She aims to break stereotypes and encourages more women to take up golf and pursue their passion fearlessly.
Her dedication to inspiring the next generation of female golfers has garnered admiration from fellow athletes and fans alike.
At just 23 years old, Mollie Lawrence stands as a shining example of perseverance, talent, and passion in the world of golf.
Follow Mollie Lawrence's journey as she conquers the golfing world and breaks barriers, all while inspiring others to embrace their dreams and embrace the joy of playing golf.
What was it that initially drew you to the sport of golf, and how did you develop a passion for it?
My sister started playing the game first and from watching her playing competitions and practising I thought I might as well give it a try.
I developed a passion for golf because you get to play so many different golf courses, meeting all types of new people. It's also extremely rewarding!
Could you share some highlights from your professional golf career to date and the moments that stand out as particularly memorable or rewarding?
A memory that stands out for me is I qualified for the Women's British Open 1st stage then at the 2nd stage, I shot -3 at St Annes golf club and I had to have a play-off with Paula Creamer and 4 other American ladies.
It was extremely nerve-wracking, I had to go on the reserve list for the main event and I got to spend the whole day up there using the driving range and the players' lounge, I briefly spoke to Lydia Ko which was pretty cool!
Unfortunately, no one pulled out of the Open so I wasn't able to play the actual event that day. But it was amazing regardless to just be there.
Can you describe your typical training regimen and how you balance practice sessions, fitness workouts, and tournament preparations?
My usual training routine involves practising five days a week with a couple of rest days. I go to the gym three to four times a week to focus on strengthening both my upper and lower body.
When preparing for a tournament, I adjust my training approach. During tournament preparation, I practice rounds and do some light training to stay in shape, but I'm careful not to overexert myself before the actual competition.
In that week, I mainly focus on stretching and avoid heavy weights or lifting to ensure I am in optimal condition for the tournament.
As a professional golfer, you often have to travel extensively for tournaments. How do you manage the demands of a busy schedule and maintain your performance while on the road?
With great difficulty haha, I'm very lucky to have my mum who helps me manage my schedule and helps book the tournament weeks with me.
How do you balance maintaining strength and flexibility in your fitness routine to enhance your golf swing and overall performance?
Lots of gym work as I'm not the biggest of hitters but I have now gained another 20 yards by changing my driver to the TaylorMade Stealth 2 and getting my swing speed up during my lessons.
What are your go-to pre-round meals or snacks that provide you with sustained energy and help you perform at your best on the golf course?
My pre-round meals would be whatever we could get our hands on haha. Preferably pasta or chicken.
Some weeks would be hard with food with areas we were in would serve food we weren't used to so you could end up in Mcdonald's for 4 days straight at one point.
We would try and find Airbnb to be able to cook our own food for this reason. Sustained energy in my golf bag would consist of Almond nuts/Pistachios/ And Harribos and a couple of chocolate bits to keep my sugars up! And who doesn't like chocolate?
What's in your golf bag?
Stealth 2 Driver, 3 Wood, 5 Wood, Ping 4 rescue, 5 Rescue
Callaway Paradigm irons PW-6 Iron
Spider GT putter.