Last updated on September 4th, 2022 at 01:35 PM
The Nike x Martine Rose SHOX Mule MR4 began as an observation. While men's national teams often arrive at international tournaments in bespoke tailoring, their female counterparts tend to travel in standard-issue team tracksuits.
As a spark of imagination, this imbalance spurred Martine Rose to imagine a new aesthetic dissolving the boundary between "getting off the plane and getting on the pitch."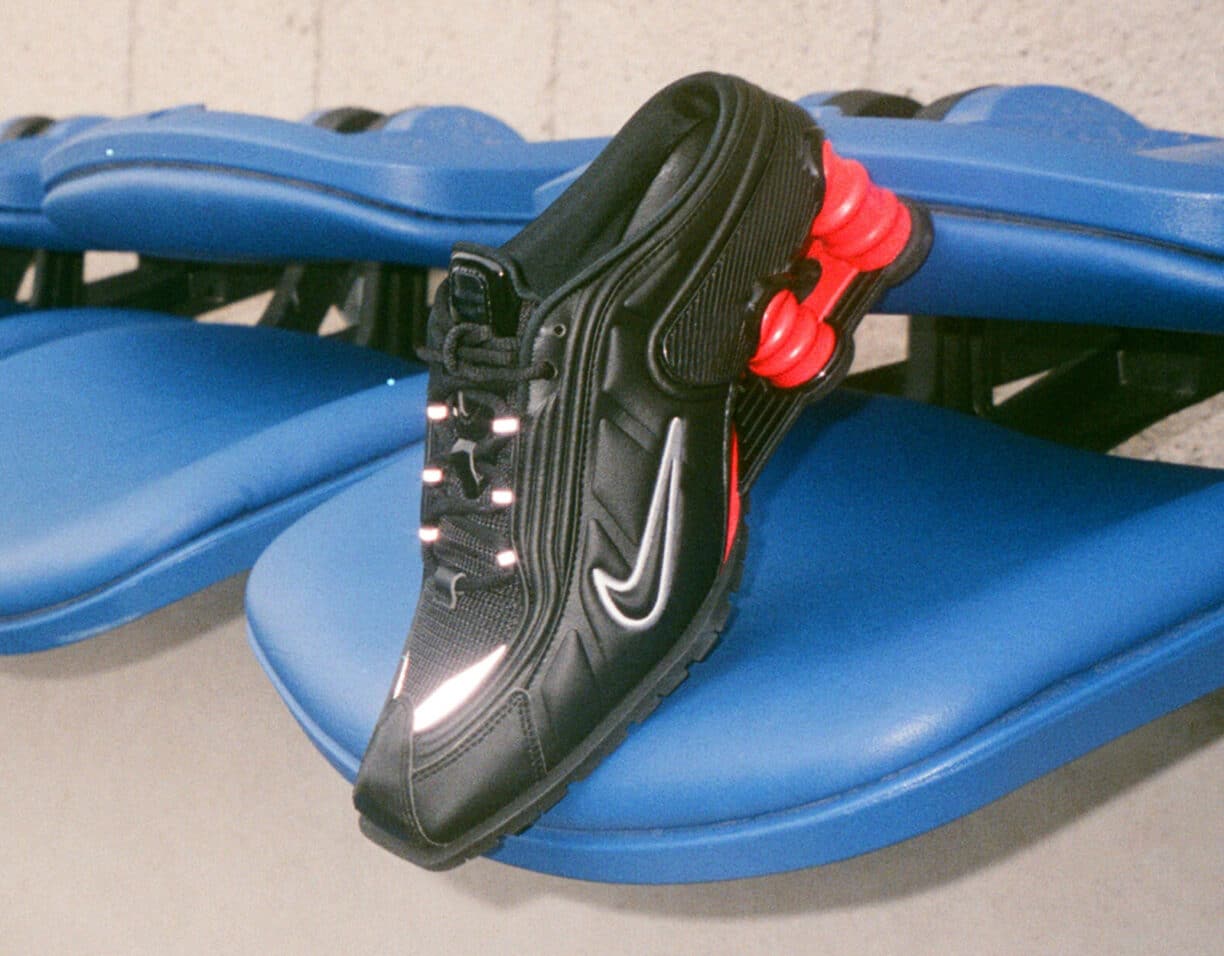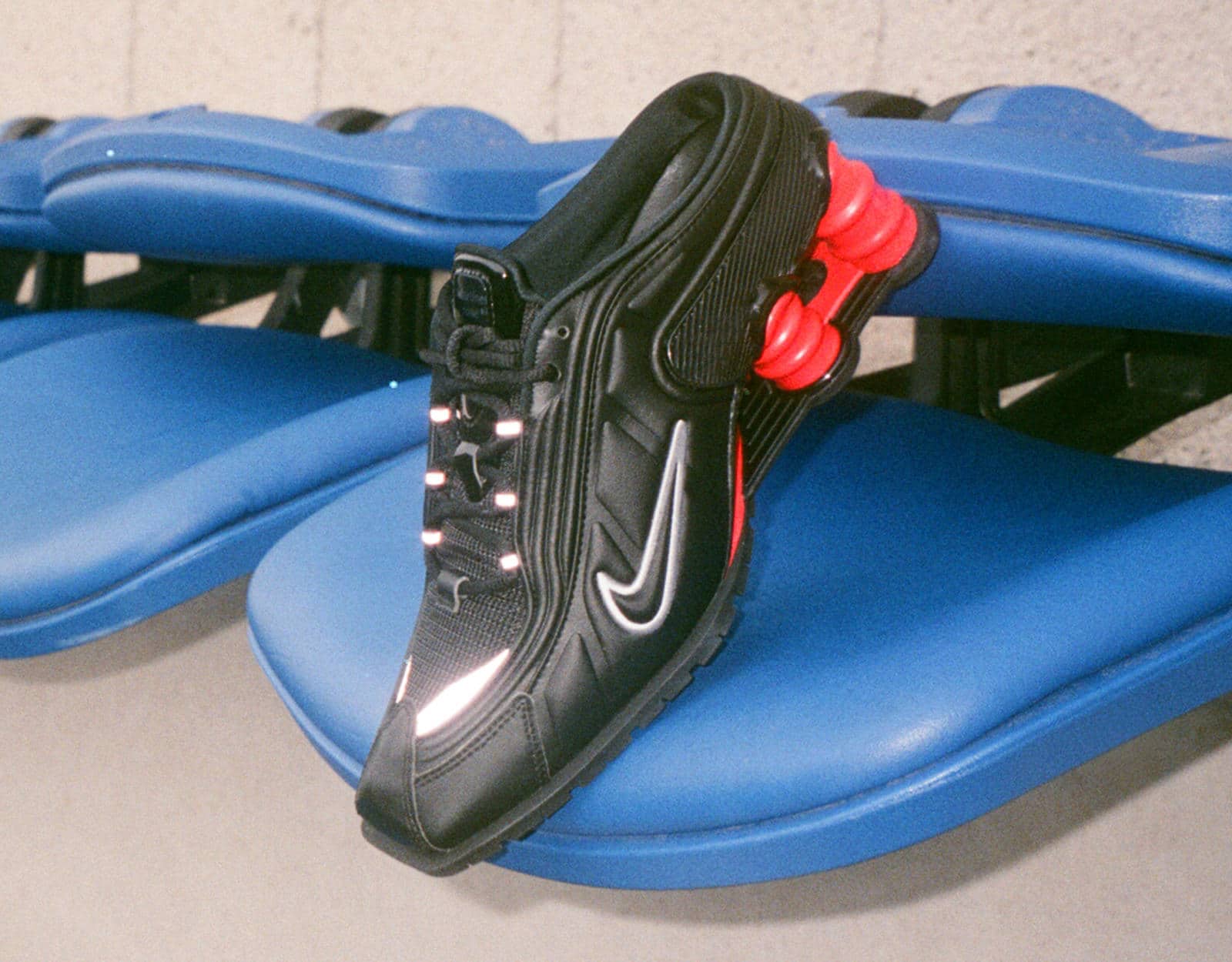 "We recognised a great opportunity to really focus on women and football and then make a trainer that is almost like a smart shoe," says Rose. 
Consistent with Rose's practice, predicated on a play on proportion, the design stretches and pulls the SHOX R4 into a brand new mule shape. And the silhouette places renewed reverence on an everyday icon.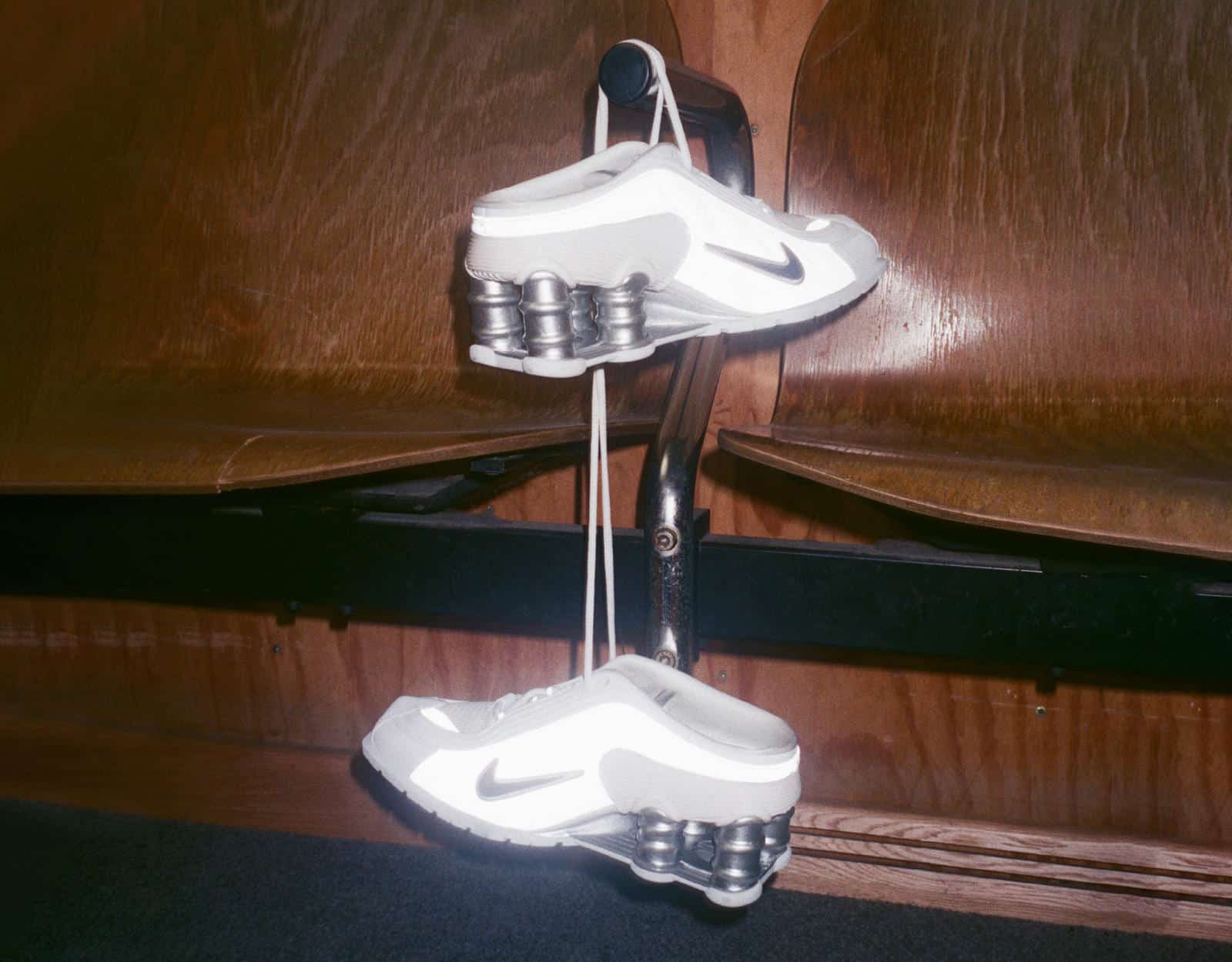 "In the UK, SHOX are very closely associated with subcultures. The style has a real cache and resonance with youth culture," says Rose. "It was really exciting to take something very familiar and culturally significant in a completely different sense."
In redefining the SHOX as a "smart shoe," Rose subtly highlights the inequality between men and women in sport, but also crafts a new object, re-writing the rules of football's off-pitch subculture.
The Nike x Martine Rose SHOX Mule MR4 launches July 7 from www.martine-rose.com, and from July 14-onward across SNKRS globally and select Nike retailers.