Last updated on July 17th, 2023 at 08:14 PM
The winners of the 2023 Levelling the Playing Fields National Awards have been announced, with winners spanning from across Newport, West Midlands, South Yorkshire and London.
The Awards are designed to recognise people, clubs and organisations that use the power of sport and physical activity to prevent and divert children from entering the Criminal Justice System.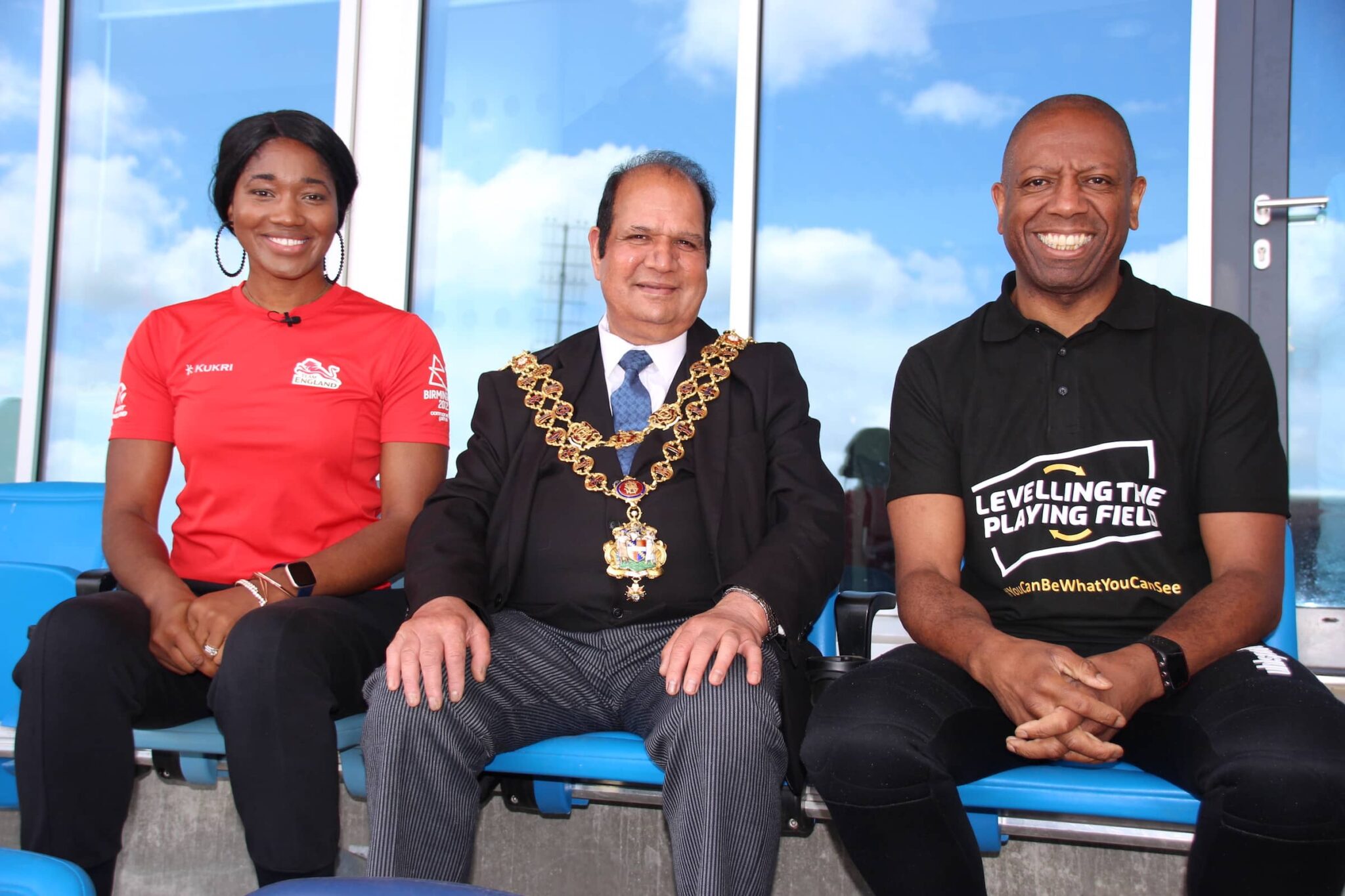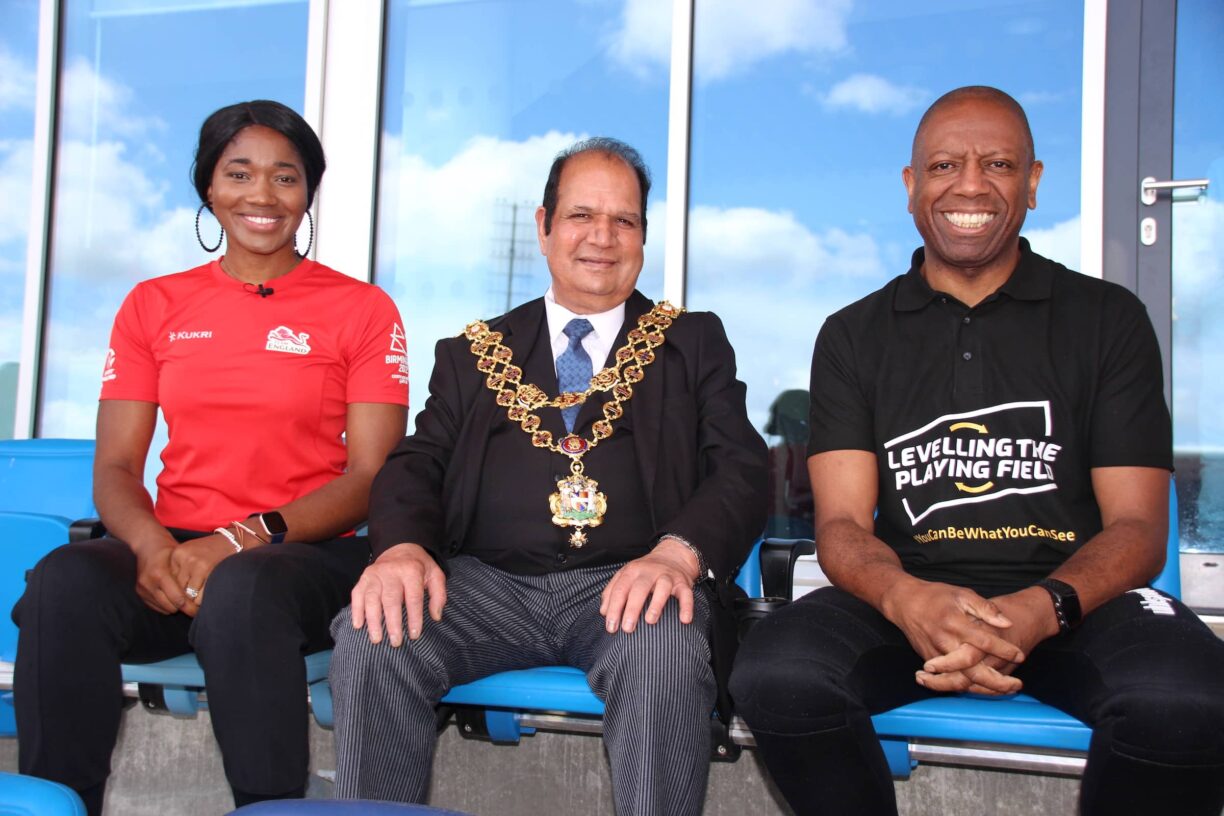 The winners of the 2023 Levelling the Playing Field Awards are:
Role Model of the Year (joint winners)
Reahana Gordon, Fight 4 Change (London)
Imran Ali, Saalik Youth Project (Sheffield)
Reahana Gordon said: "It's amazing, I wasn't expecting to win but it's nice to have the work I do be recognised and have people backing me and supporting the work that I do, as I think I work very hard, so it's nice to get that recognition.
I work hard for the kids, it's not about me and what I am doing, it's about providing that space and opportunity for the children."
Imran Ali said: "It's a good feeling, I wasn't expecting to win. It's fantastic to win, especially in the category of role model as it's a big responsibility.
The young people look up to you, so I need to look after what I do, what I say and refine my character but being a role model is also about what you say means a lot to them and your attitude, behaviour and words are projected onto these young people."
Organisation of the Year
Sporting Elite CIC, collected by Chair Seb Hamilton (Birmingham)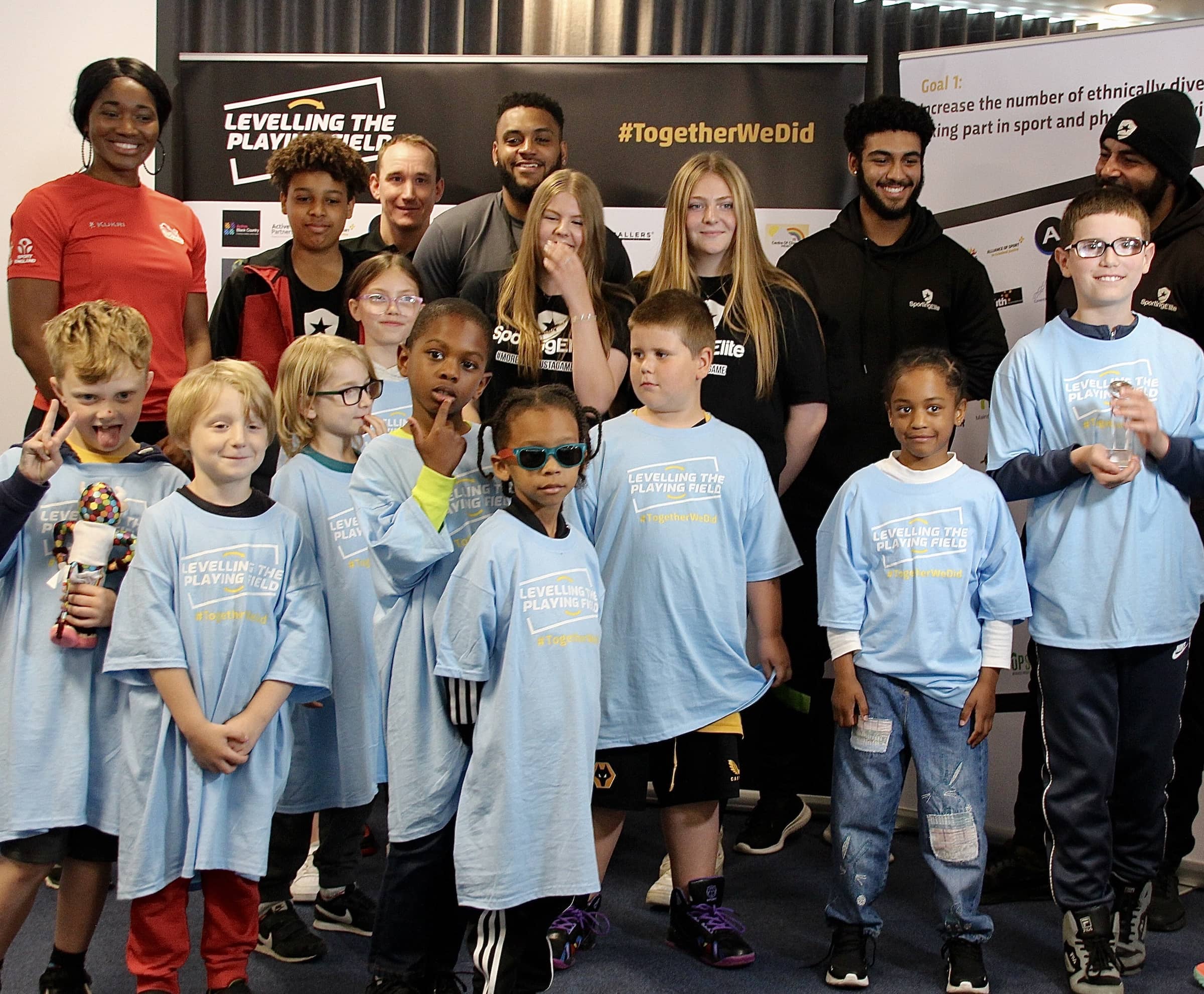 Seb Hamilton said: "It's great for us, as a group, to know that the work we are doing is appreciated and the hard work that goes on behind the scenes, as well.
Through the Levelling the Playing Field programme, we've been able to set up volunteering programmes where we are looking at the employability side for young people.
We always say that it's great we are doing the work and keeping young people off the streets but now we are looking at the next phase around volunteering and employability which I think is going to be a great help for them."
Partnership of the Year
Newport, multi-agency partnership (Gwent)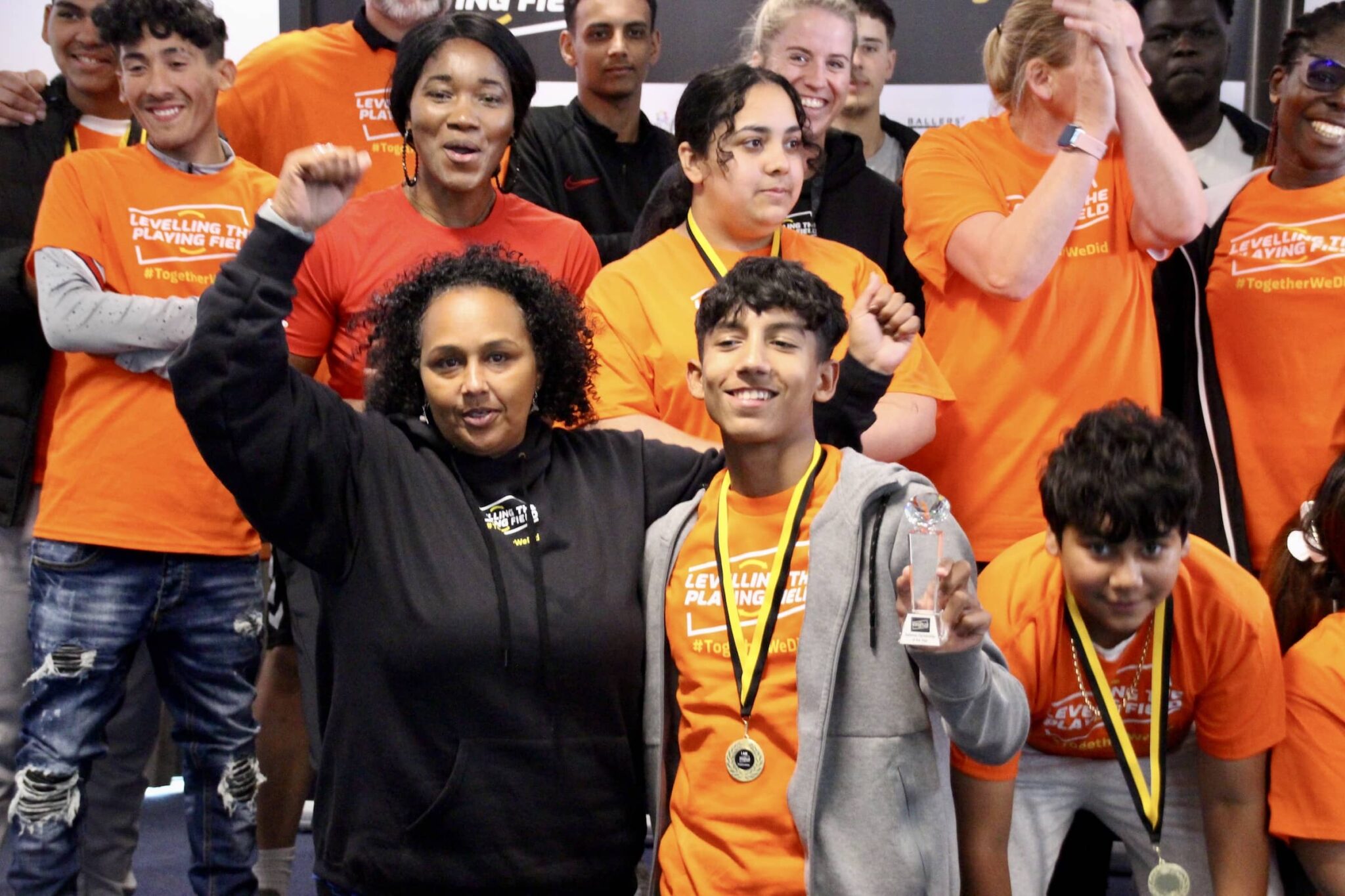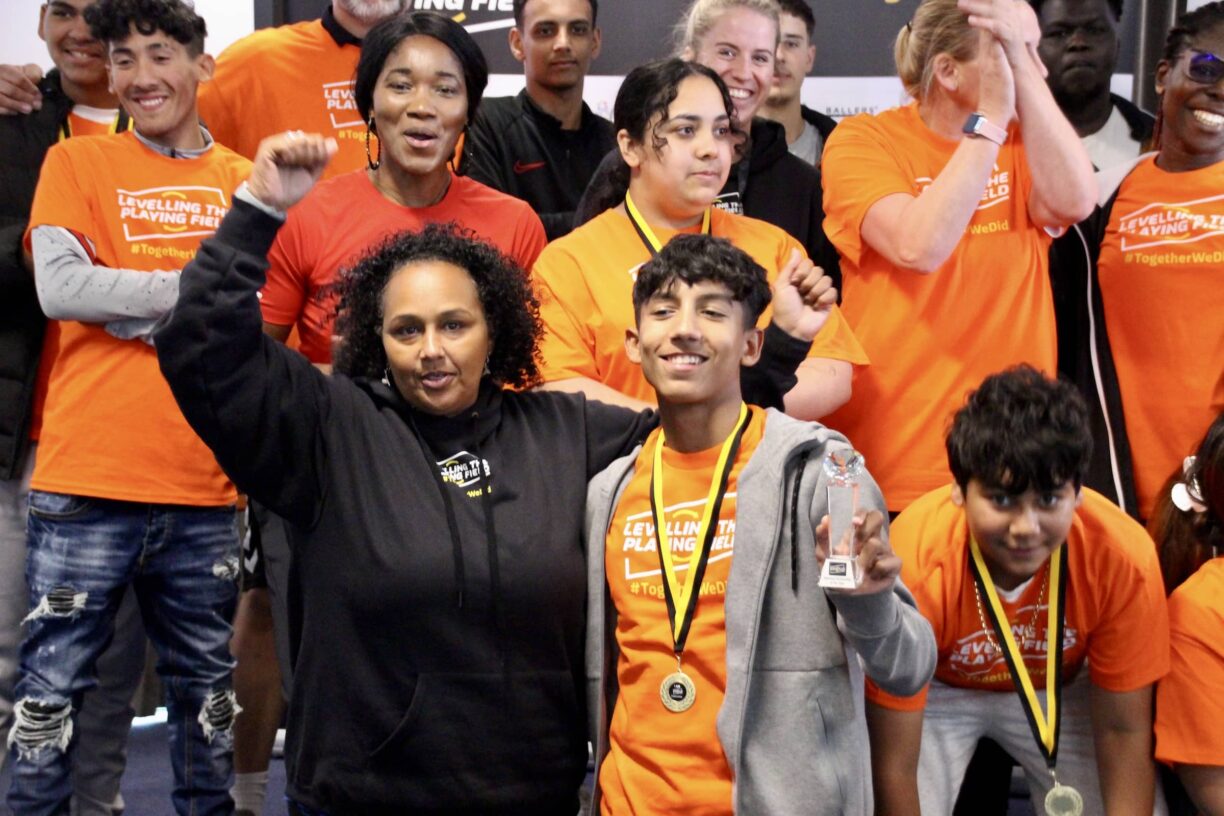 Martine Smith, Community Focused Manager at Maindee Primary School, said: "It's fantastic recognition for the work we are doing, collectively, in Newport.
We've worked hard over the last couple of years to develop a friendship and partnership and I think it's deservedly so, that we've won this award.
For the young people, it shows them that being together, working together, that partnership actually benefits them and it's important for them to see that this works."
The National Awards saw sporting sessions taking place, delivered by local organisations including Birchfield Harriers and Wolverhampton Wrestling Club, with Keith Fraser, Chair of the Youth Justice Board for England and Wales, also in attendance alongside former England Netball captain and Commonwealth Games champion Ama Agbeze, joined by the Lord Mayor of Birmingham, Cllr Chaman Lal and Joe Thompson, Head of Funding at London Marathon Foundation, a key funding partner to Levelling the Playing Field.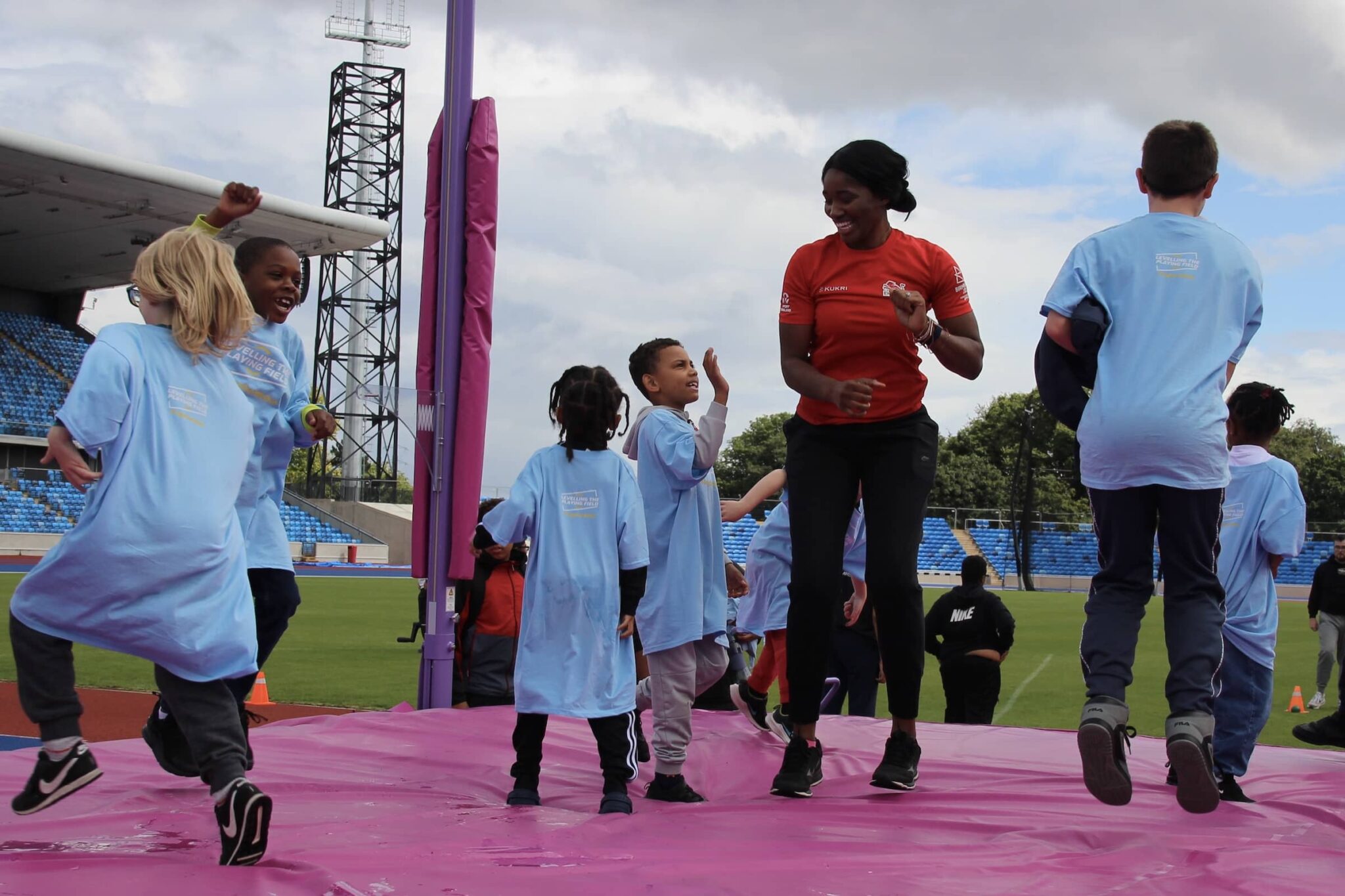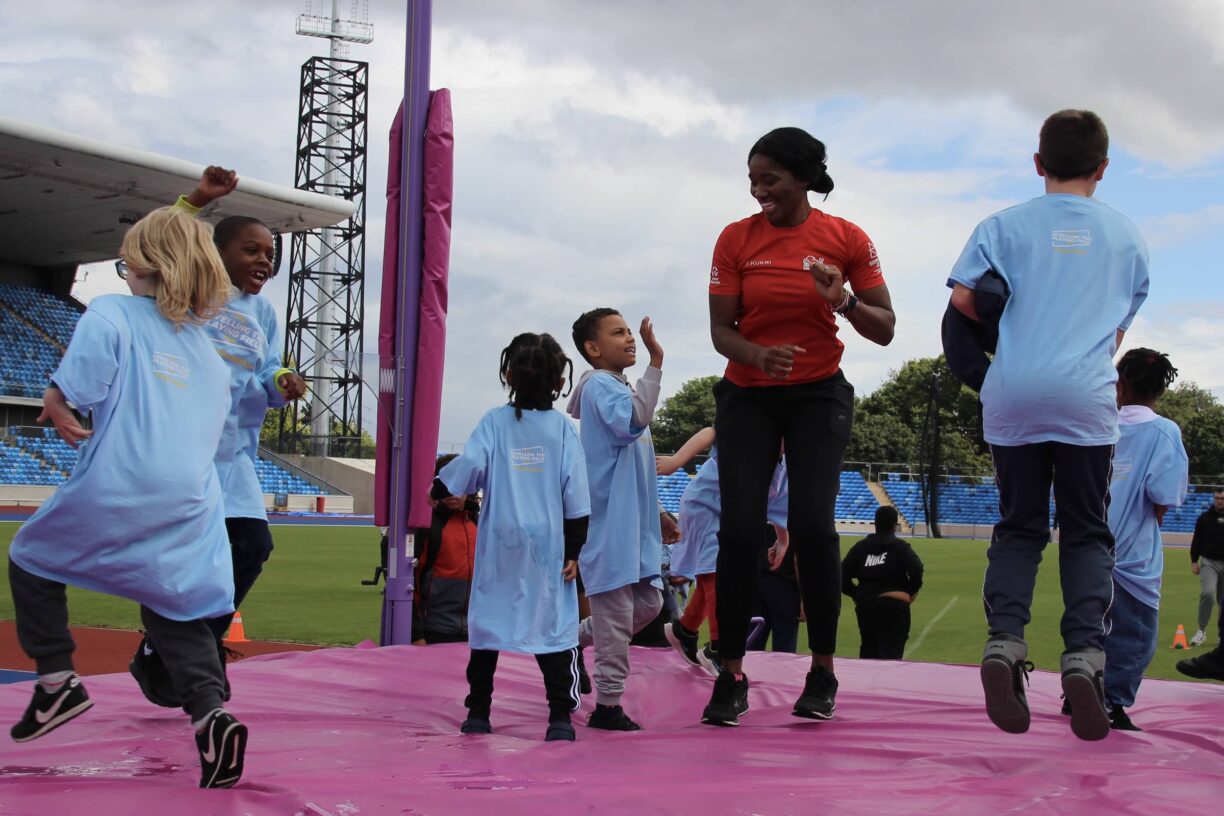 Ama Agbeze, who claimed an unforgettable gold medal at the 2018 Commonwealth Games, and has a degree in law, said: "These Awards are a great amalgamation of my personal interests, being young people, law, justice and sport. It's great that these young people have been selected from their regions, and have been able to travel to the Alexander Stadium, all because of sport, and it's great for me to be able to celebrate their achievements with them, too.
"Sport, for me, is great because it channels people into different things. People always say that we need to get young people off the streets, but actually young people just want something to do and somewhere to go, so if they can go to sport centres or engage in sport it's great because they are doing something but don't necessarily realise that they are.
They are meeting new people, making friends, new skills. Sport is brilliant at diverting young people in the direction of organisations or activities that are great for them and they then don't realise that they aren't on the streets, because instead they are doing something that they love."
Awards were handed out for Organisation of the Year, Role Model of the Year and Partnership of the Year, whilst young people who won regionally across other categories have been collectively recognised for their achievements.
Levelling the Playing Field (LtPF) is a project run by the Alliance of Sport in Criminal Justice, in partnership with the Youth Justice Board.
It uses the power of sport and physical activity to engage and improve health and life outcomes for ethnically diverse children who are more likely to enter, or already involved with, the Criminal Justice System.
Keith Frasier, Chair of the Youth Justice Board added: "I see Levelling the Playing Field as another tool for promoting positive outcomes for young people. This programme isn't about stopping bad behaviour, it's about trying to raise children's aspirations, about having more difficult conversations and broadening young people's perspectives.
"Being at the Alexander Stadium for the National Awards has been fantastic, mainly to recognise the young people and their achievements, and the hope that the project has given them."
Over the past year, LtPF has worked with local partners from across its four key regions to deliver the 2023 Levelling the Playing Field Regional Awards.
The Regional Awards were designed to recognise the dedication and efforts from young people, role models and leaders in positively impacting their communities through sport across the project's four delivery areas: South Yorkshire, West Midlands, Gwent and London.
All winners from each of the regional awards attended the 2023 Levelling the Playing Field National Awards at the Alexander Stadium in Birmingham. The winners of the Regional Awards events were: