Last updated on July 11th, 2023 at 07:08 AM
Football fashion enthusiasts, brace yourselves for a truly enchanting revelation as adidas takes centre stage once again, unveiling the captivating new Juventus away kit for the upcoming 2023/24 season.
Prepare to be swept off your feet as this remarkable ensemble draws inspiration from the magnificent Monte Rosa, a towering presence that graces the picturesque city of Turin. This kit is set to redefine football fashion, adding an ethereal touch to the game we adore.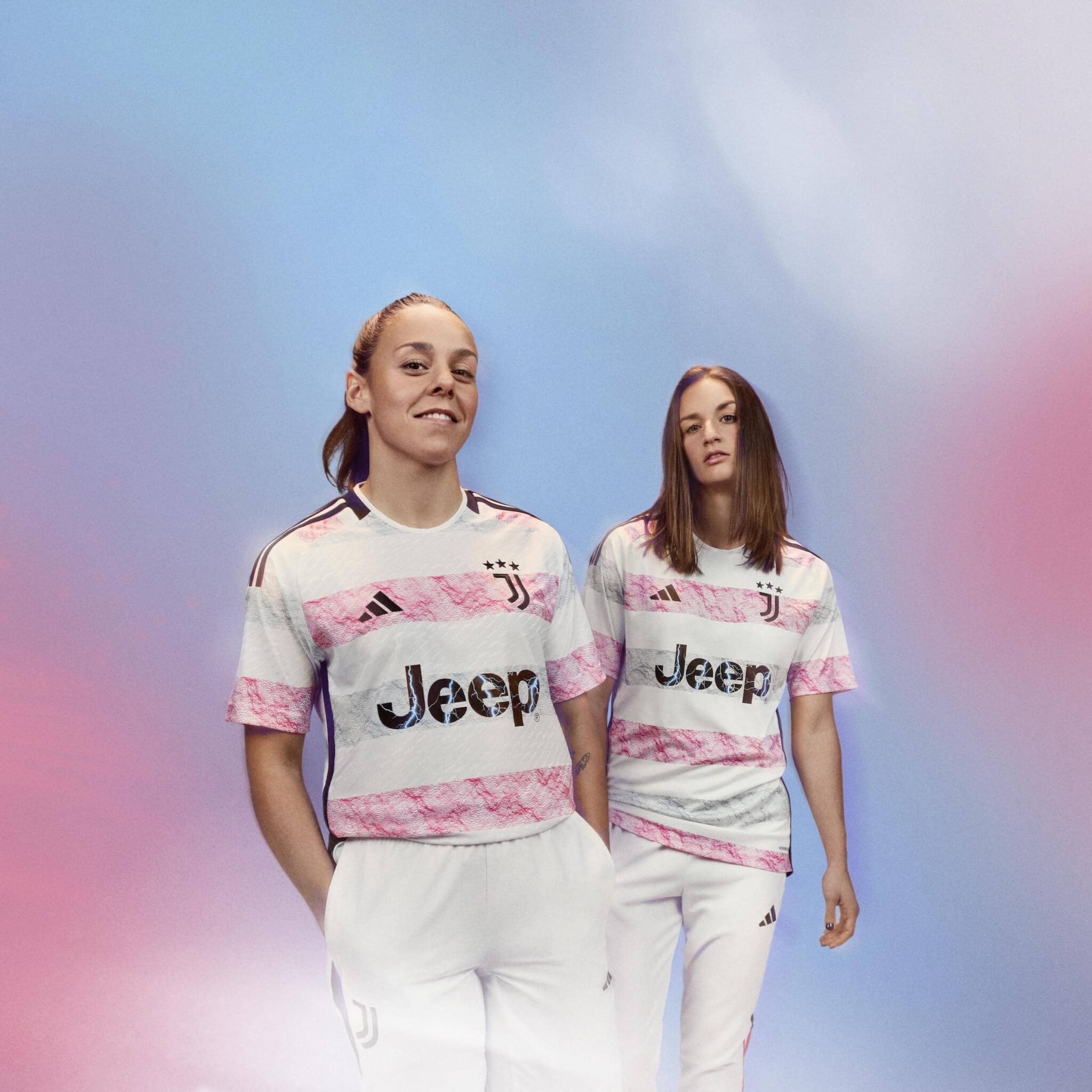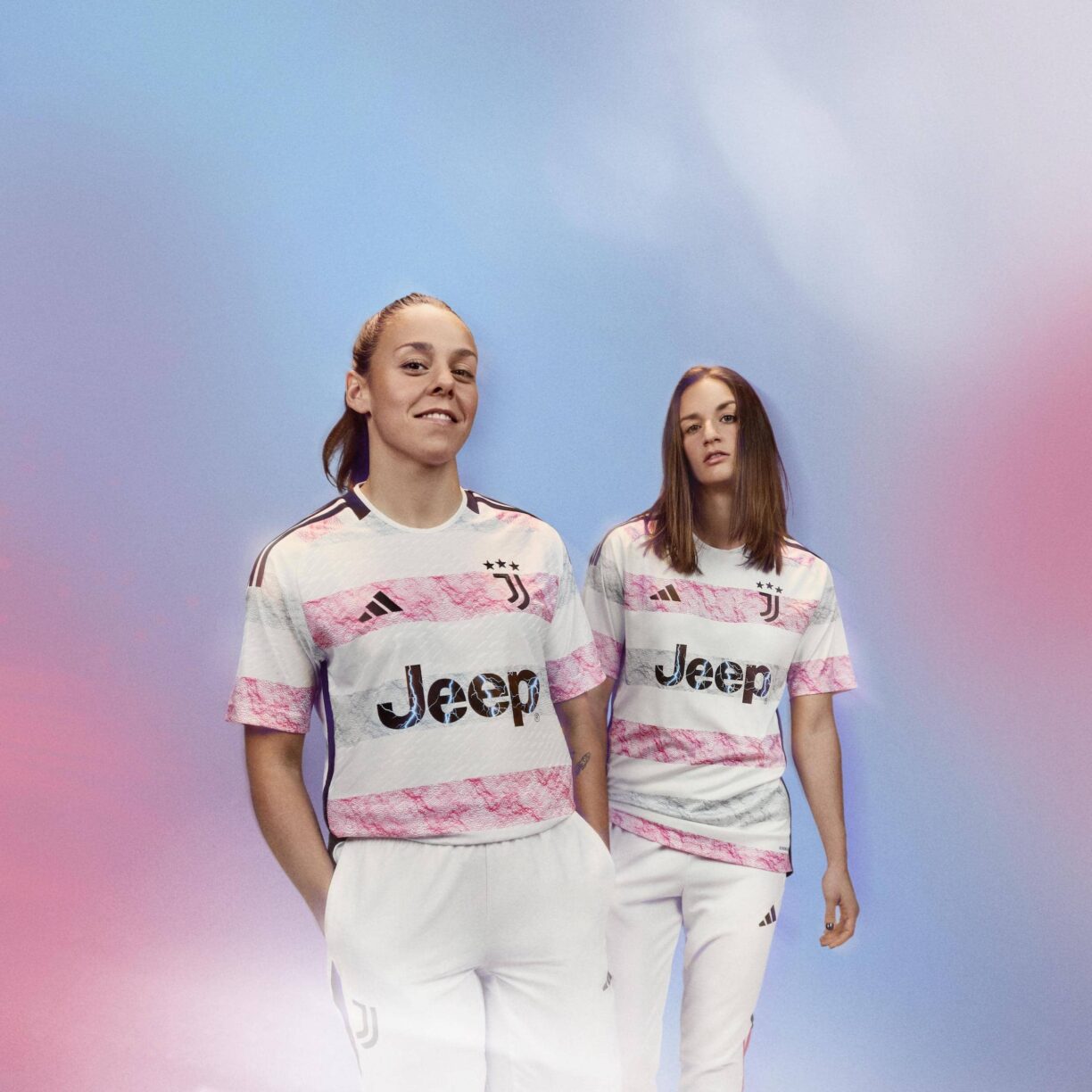 Breaking away from the customary colour schemes of previous years, adidas has curated a predominantly white design that exudes sheer elegance.
This fresh approach invites the eye to embark on a mesmerizing journey, paying homage to the snow-covered glacial peaks of the Italian Alps. Trust me, my dear friends, it's an awe-inspiring sight to behold.
Emblazoned on this pristine white canvas are delicate grey hoops and the iconic Juventus pink, creating a textured masterpiece that mirrors the rugged facade of the mighty Monte Rosa.
These elements intertwine gracefully, forming a sartorial tribute to the rocky countenance that punctuates the city's skyline. It's a visual symphony that captures both poise and grandeur, leaving us in awe.
But there's more to this magnificent kit than meets the eye. adidas has gone above and beyond to ensure the utmost comfort for players as they take the grandest of stages.
The on-field version of the shirt boasts the ingenious HEAT.RDY technology is meticulously crafted to keep our beloved athletes cool, calm, and collected during their awe-inspiring performances. After all, true artistry deserves the perfect canvas.
For the passionate supporters who wish to channel their team's spirit beyond the pitch, fear not! The kit version designed for fans features the revolutionary AEROREADY technology.
This ingenious innovation employs sweat-wicking and absorbent materials, ensuring that even amidst the most intense moments of anticipation and exhilaration, you remain impeccably dry and comfortable.
But wait, my friends, there's more. This exquisite jersey not only captures our hearts but also showcases adidas' unwavering commitment to environmental stewardship.
It is meticulously crafted from 100% recycled materials, a testament to the brand's relentless pursuit of sustainable solutions in the face of the global plastic waste crisis. The convergence of fashion and sustainability has never looked so dazzling.
To mark this momentous sartorial achievement, the Juventus players will proudly don the new kit during their upcoming pre-season friendly fixtures.
And fear not, my discerning fashionistas, for you too can be part of this momentous occasion. The new Juventus away kit will be available for purchase starting July 10th at Juventus stores, selected adidas retail outlets, and the online splendour of the adidas Juventus kits emporium.
adidas has once again proven its prowess as a purveyor of innovation and elegance. With the new Juventus away kit, inspired by the breathtaking Monte Rosa, a new chapter of football fashion unfolds before our very eyes.