Last updated on March 20th, 2023 at 02:08 PM
Professional adventurers Hugo and Ross Turner, better known as the Turner Twins, are setting off on a 100% emission-free sailing tour around the UK, starting at Portsmouth Marina on August 23rd.
The tour is held in partnership with Parley for the Oceans, a new form of environmental organisation that focuses on addressing major ocean threats, and is sponsored by Brown Shipley and Quintet Earth. Breitling is the official timing partner and Iridium the official communications partner.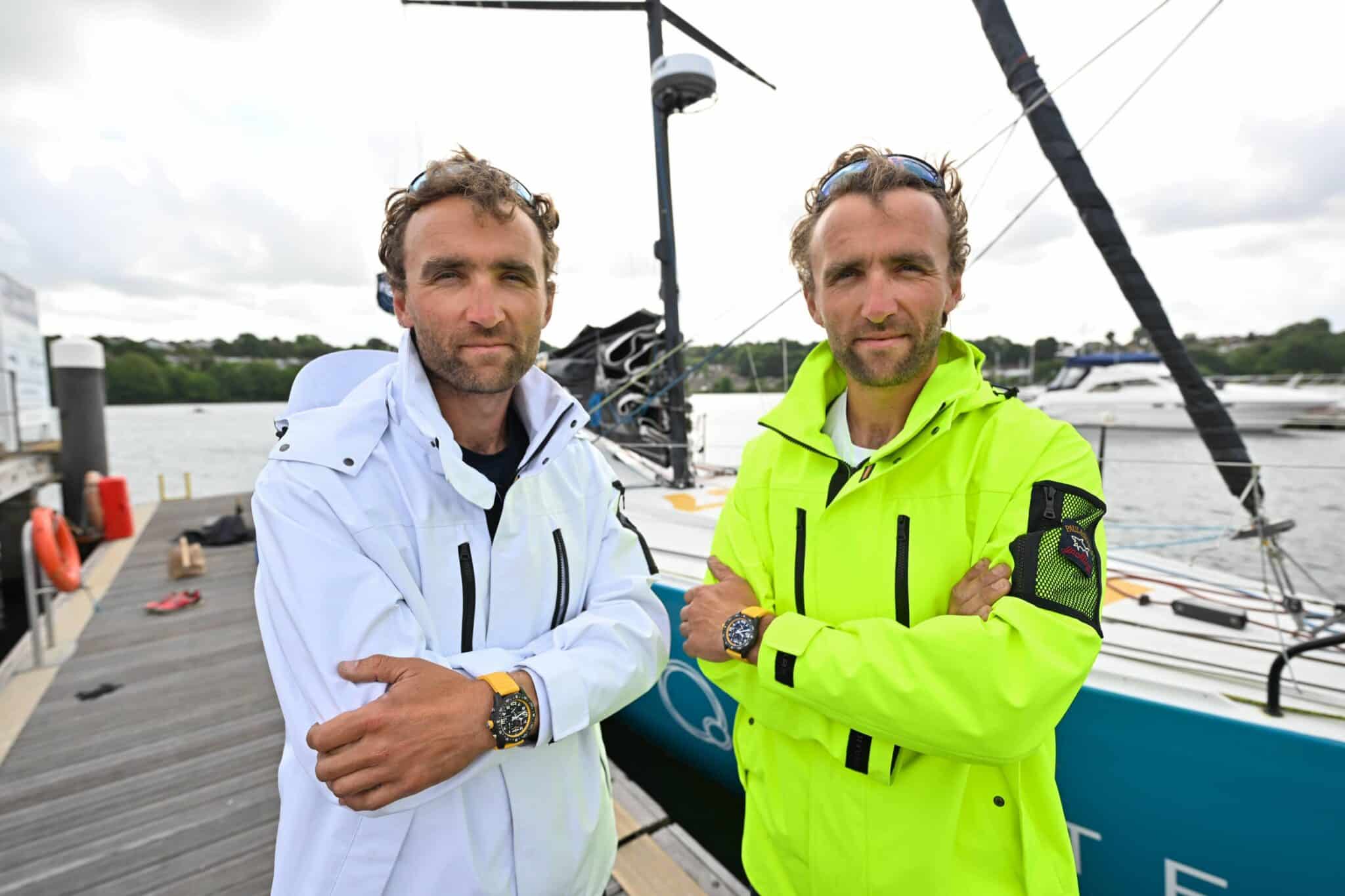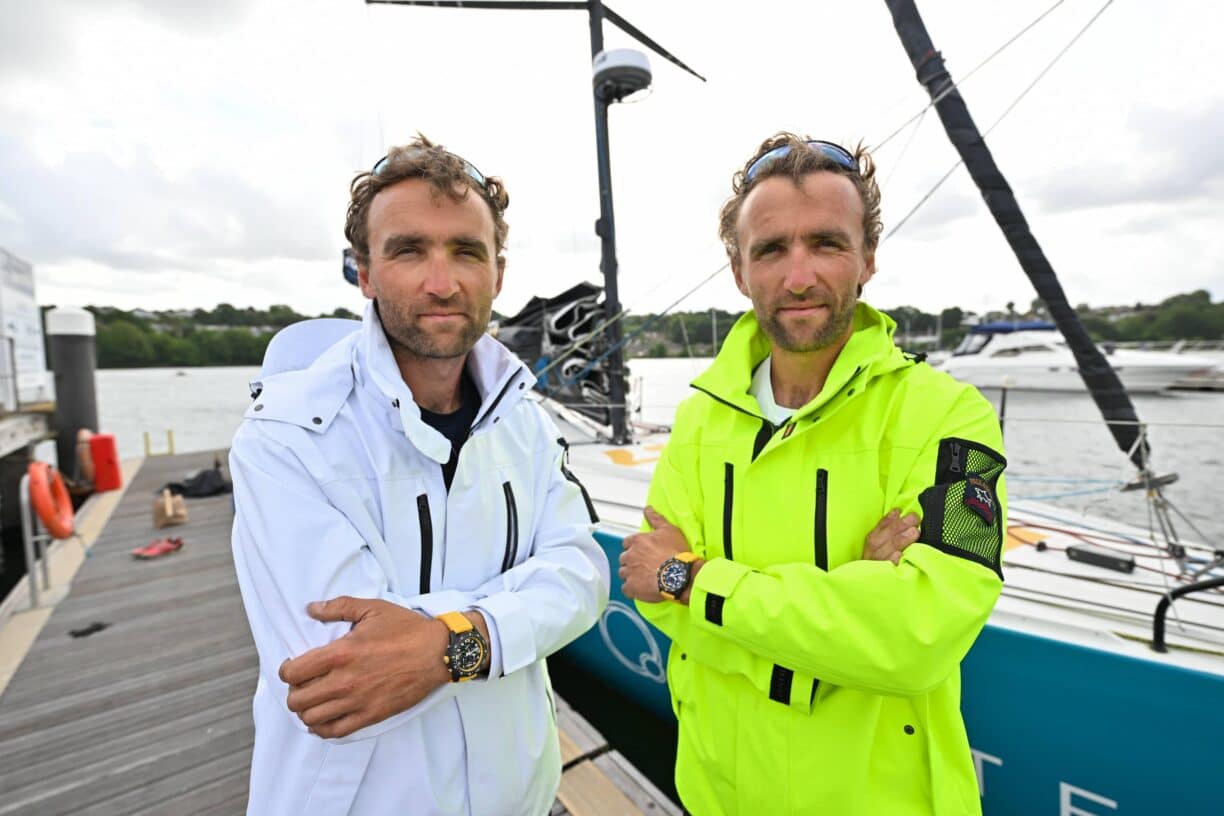 Ross and Hugo will be visiting 10 coastal cities, including Portsmouth, Cardiff, Dublin, Liverpool, Belfast, Glasgow, Edinburgh, Newcastle, and London.
At each location, they will spend two days raising awareness about the fragility of the ocean, with educational workshops, and will be working with Parley to promote ocean advocacy through beach cleanups and exciting documentary screenings. 
With an ambition to make the tour 100% emission-free, everything will be powered by 100% hydrogen technology provided by TCP Eco.
From the TV to the lights and event marketing hub, as well as the 40-ft yacht's electric engine. Throughout the tour, the twins will be wearing Breitling new Superocean watches, as well as Paul&Shark clothing, inspired by the ocean and with a sustainability ethos that echoes that of the twins.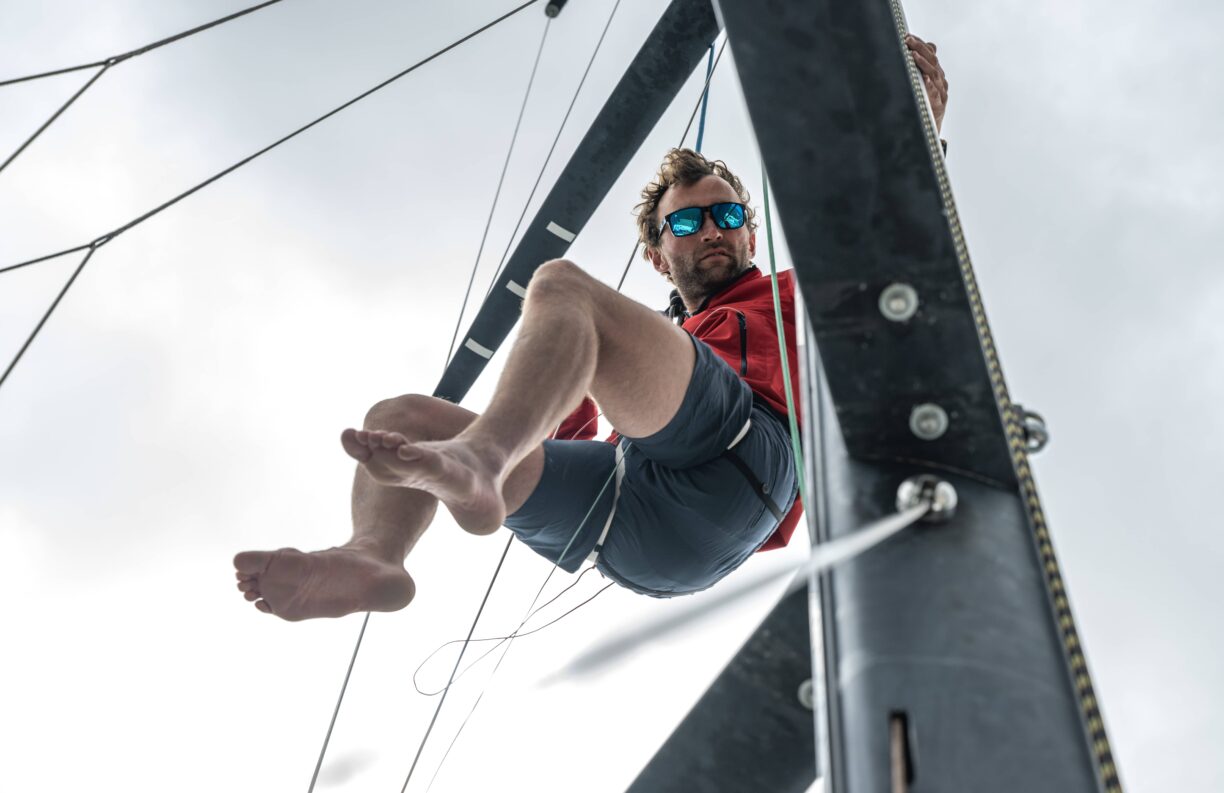 Hugo and Ross have just completed a 6-week research trip, where they attempted to reach the Atlantic Pole of Inaccessibility (POI).
However, in their desire to sail emission-free (only using an electric engine for getting in and out of ports with just 10 miles capacity) unfavourable weather meant they were unable to reach the POI. However, they did carry out valuable ocean research in partnership with the University of Plymouth's International Marine Litter Research Unit, which will be used to help build a long-term clean up strategy for plastic marine debris. 
A POI is defined as being the geographic location furthest from a coast – often featureless, hostile, and nearly always remote. Hugo and Ross have reached four of the nine Poles (Australia, North American, South America, and Iberia), with five to go (Greenland, Madagascar, Eurasia, Atlantic, and point Nemo). They have their sights on reaching all nine.
Some hard-hitting facts:
There are 5.25 trillion pieces of plastic debris in the ocean.
Of that mass, 269,000 tons float on the surface, while some four billion plastic microfibers per square kilometre litter the deep sea.
Each year, the ocean becomes a magnet for plastic, with some 10 million tonnes finding its way into the ocean.
A lego brick could survive in the ocean for as many as 1,300 years!
Climate changes are now inevitable and irreversible but if we can reach Net Zero by 2050, we can still avoid some of the most devastating effects of global warming – including slowing the heating and reducing the acidity of the oceans.
The Tour:
Portsmouth Marina: 23rd – 24th August
Plymouth QAB: 27th – 28th August
Cardiff Bay Yacht Club: 3rd – 4th September
Poolbeg Yacht Club, Dublin: 10th – 11th September
Liverpool Marina: 15th – 16th September
Belfast Harbour Marina: 20th – 21st September
Science Centre, Glasgow: 25th – 26th September
Royal Forth Yacht Club, Edinburgh: 7th – 8th October
Royal Quays, Newcastle: 13th – 14th October
St Katharine's Dock, London: 27th – 30th October
Project Partners
Brown Shipley and Quintet Earth are the leading sponsors of both the expedition and tour. Quintet Earth is the first multi-asset, climate-neutral investment fund, which combines equal exposure to green bonds and low-carbon equities, offsetting associated carbon emissions through reforestation activities. Environmental organisation, Parley for the Oceans, is also a key partner.
During the expedition, Red Bull TV made a documentary of the twin's research mission, which will soon be available to watch on their online platform. They are also working with Waterbear, the first global interactive streaming platform dedicated to the future of the planet.
Other partners include Paul&Shark, Breitling, Iridium, Nikon, Dometic, Mactra marine, B&G, Bellmarine, Huel, Oakley, and Finsulate.