Last updated on September 19th, 2023 at 07:52 PM
In the ever-evolving world of golf, where every stroke and every step count, footwear plays a crucial role in enhancing performance and providing players with the comfort and stability they need on the course.
Under Armour, a brand renowned for its innovation and commitment to excellence, presents the HOVR Drive 2 Golf Shoes, a revolutionary addition to the realm of golf footwear.
In this review, I delve into the key features, performance benefits, and overall experience provided by the HOVR Drive 2 Golf Shoes, analyzing how they bring a paradigm shift to the game.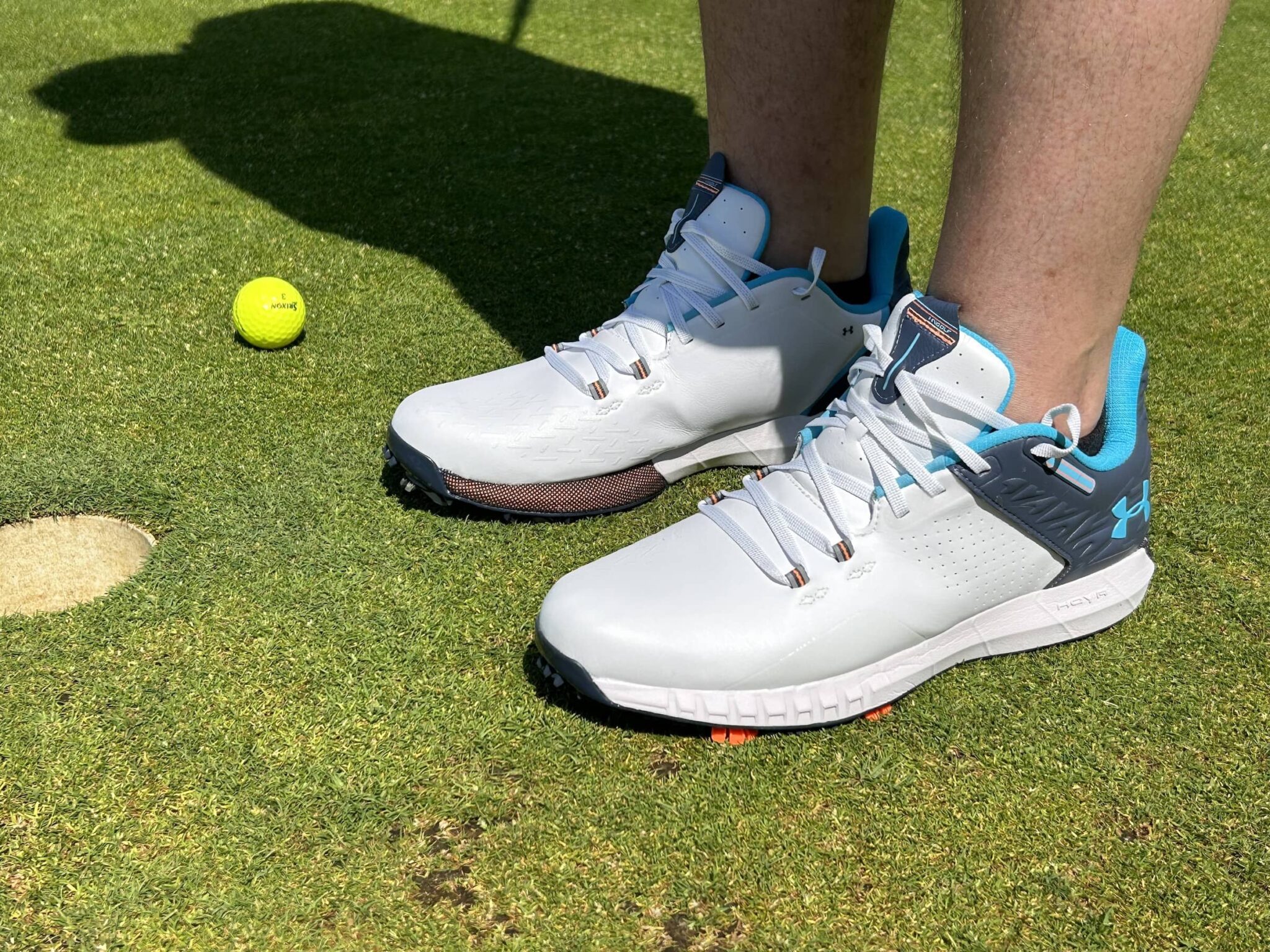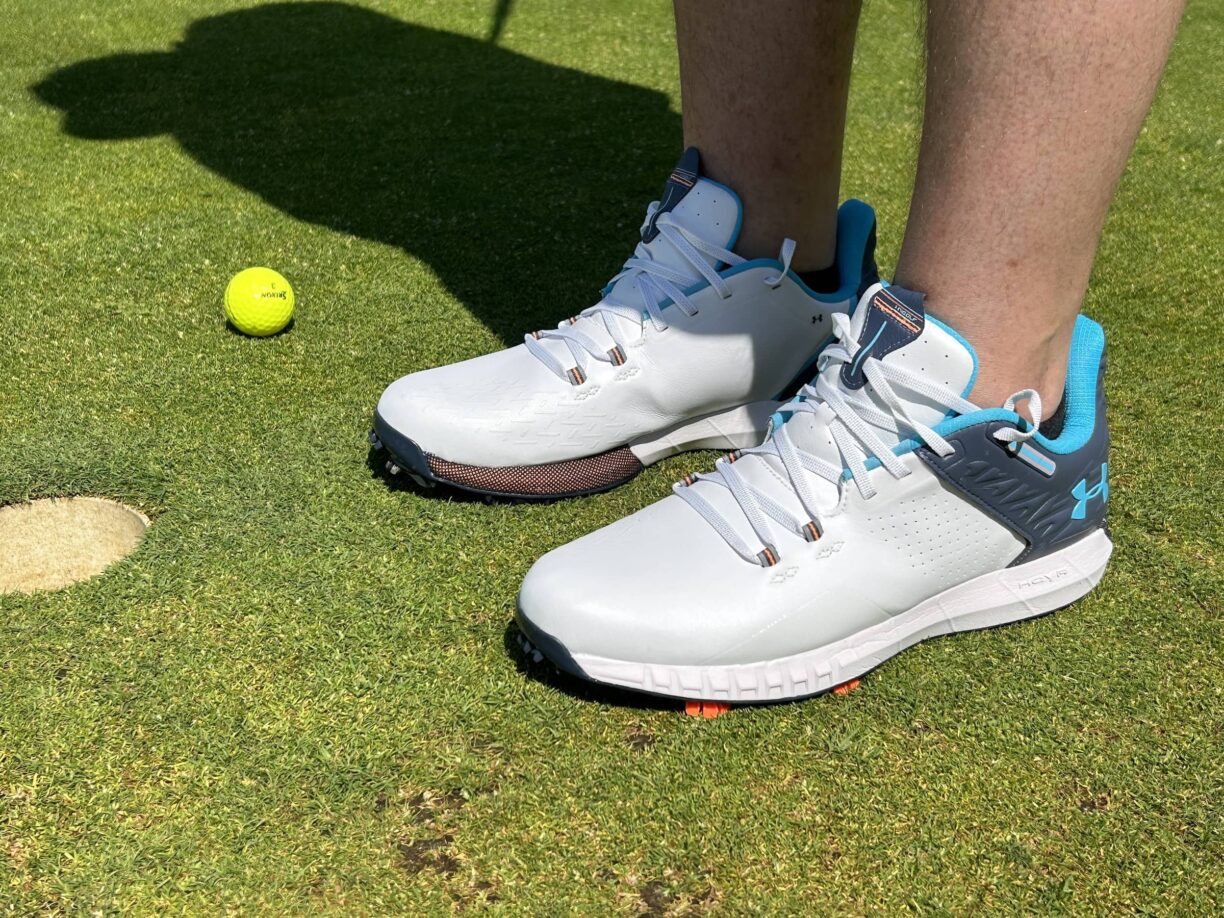 Design and Aesthetics:
Under Armour has never shied away from pushing the boundaries of design, and the HOVR Drive 2 Golf Shoes are a testament to their creative prowess.
With a sleek and modern look, these shoes boast a low-profile silhouette that exudes a sense of confidence and style on the course.
The upper is crafted from a combination of synthetic materials and mesh, providing a lightweight and breathable feel while maintaining durability.
The overall design aesthetic strikes a perfect balance between functionality and fashion, making the HOVR Drive 2 Golf Shoes a visual treat for golfers who value both performance and style.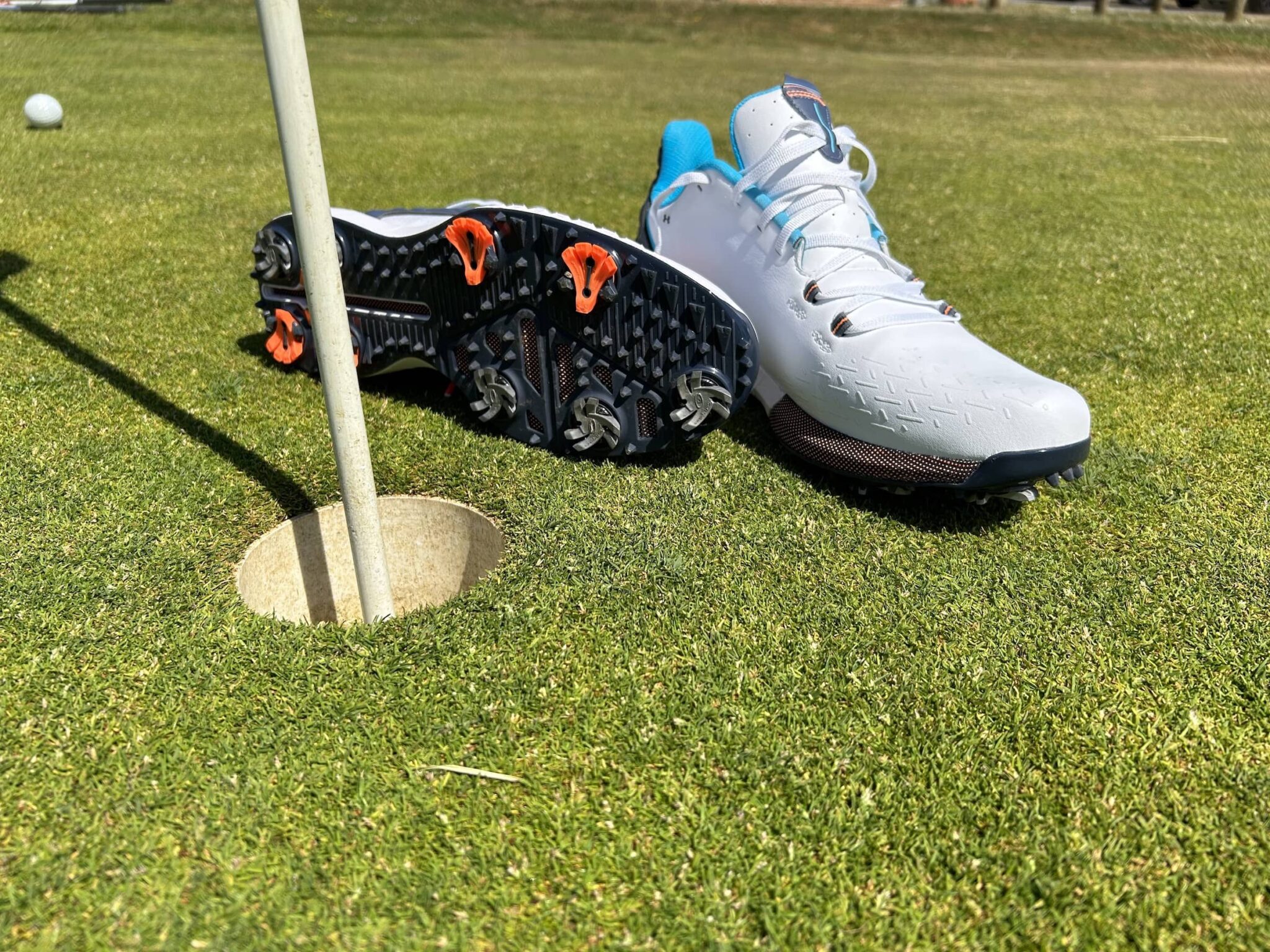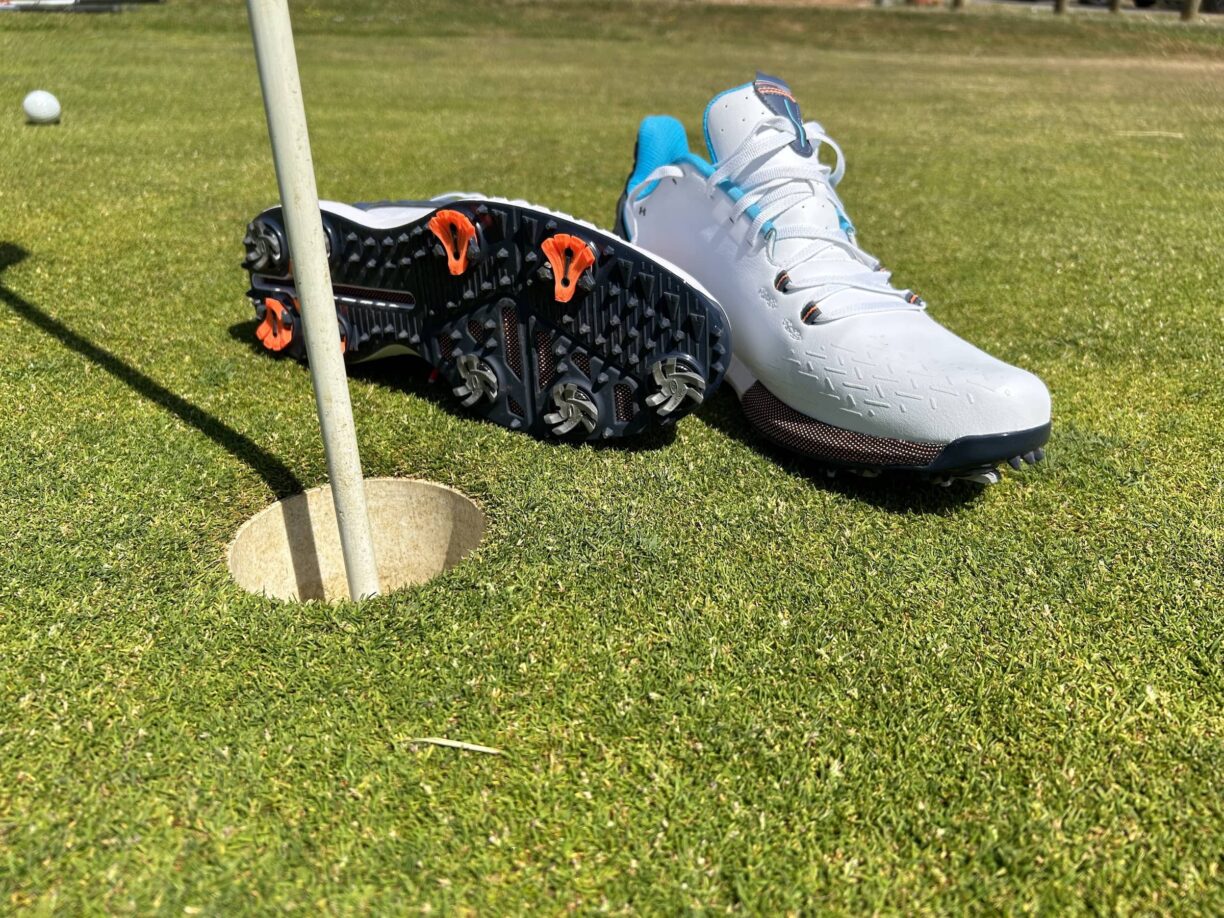 HOVR Technology:
At the core of the HOVR Drive 2 Golf Shoes lies Under Armour's cutting-edge HOVR technology. Developed with insights from athletes and years of research, HOVR technology provides a unique cushioning system that offers exceptional comfort and energy return.
The specially designed midsole, equipped with UA HOVR foam, effectively absorbs impact and minimizes the strain on the feet, resulting in a more comfortable and responsive experience throughout the round.
Golfers will appreciate the added advantage of reduced fatigue, allowing them to maintain focus and perform at their best even during extended periods on the course.
Traction and Stability:
Golf is a game that demands precise footwork and stability, and the HOVR Drive 2 Golf Shoes excel in providing just that.
The outsole features a strategically designed pattern of TPU (thermoplastic polyurethane) traction elements that ensure optimal grip and traction on various terrains, including grass and sand.
The multidirectional lugs offer exceptional stability during the swing, preventing slippage and enabling golfers to generate maximum power and accuracy.
Whether driving off the tee or navigating challenging lies, the HOVR Drive 2 Golf Shoes instil confidence in every step, enhancing overall performance.
Water Resistance:
Golfers are no strangers to unpredictable weather conditions, and a good pair of golf shoes should be able to handle moisture and keep the feet dry.
The HOVR Drive 2 Golf Shoes incorporate Under Armour's UA Storm technology, making them water-resistant and suitable for play in light rain or morning dew.
The waterproof upper, coupled with sealed seams, acts as a shield against moisture, ensuring golfers stay comfortable and focused, irrespective of the weather conditions.
This feature is particularly valuable for avid golfers who refuse to let a little rain dampen their spirits.
Fit and Comfort:
Under Armour's commitment to providing golfers with a comfortable fit is evident in the HOVR Drive 2 Golf Shoes. The shoes are available in a variety of sizes and offer a true-to-size fit, catering to golfers with different foot shapes and sizes.
The lacing system allows for customizable adjustment, ensuring a secure fit that hugs the foot snugly. Additionally, the padded collar and tongue contribute to overall comfort, minimizing friction and pressure points.
Golfers can confidently rely on the HOVR Drive 2 Golf Shoes to deliver a comfortable experience, enabling them to focus on their game without distractions.
In the realm of golf footwear, the Under Armour HOVR Drive 2 Golf Shoes stand out as a game-changer. The combination of sleek design, advanced technologies, and exceptional performance makes them a worthy investment for golfers seeking to elevate their game.
With features such as HOVR cushioning, superior traction, water resistance, and a comfortable fit, these shoes deliver a holistic experience that enhances both performance and enjoyment on the course.
Under Armour's commitment to innovation shines through in the HOVR Drive 2 Golf Shoes, cementing its place as a leader in the golf footwear market.
Embrace the paradigm shift and step into a new level of performance with the Under Armour HOVR Drive 2 Golf Shoes.