Last updated on May 24th, 2023 at 02:03 PM
Garmin, has just unveiled its latest flagship golf smartwatch, the Approach S70 series. These cutting-edge timepieces come in two different sizes and are equipped with a wide array of on-the-course tools and fitness features, making them an invaluable asset for golfers looking to enhance their game.
With their super-bright and easy-to-read AMOLED touchscreen displays, these smartwatches provide exceptional visibility even under direct sunlight, ensuring that golfers can effortlessly access all the information they need from the 43,000 preloaded golf courses worldwide.
From the moment golfers step foot in the clubhouse until they sink their final putt, the Approach S70 series caters to players of all skill levels.
One standout feature is the improved virtual caddie tool, which displays shot dispersion data and offers hole strategies based on various factors such as historical swing data, elevation, wind speed, and wind direction.
Additionally, these watches boast an enhanced PlaysLike Distance feature that now includes a built-in barometer to consider wind, temperature, and air pressure, providing golfers with even more precise shot recommendations.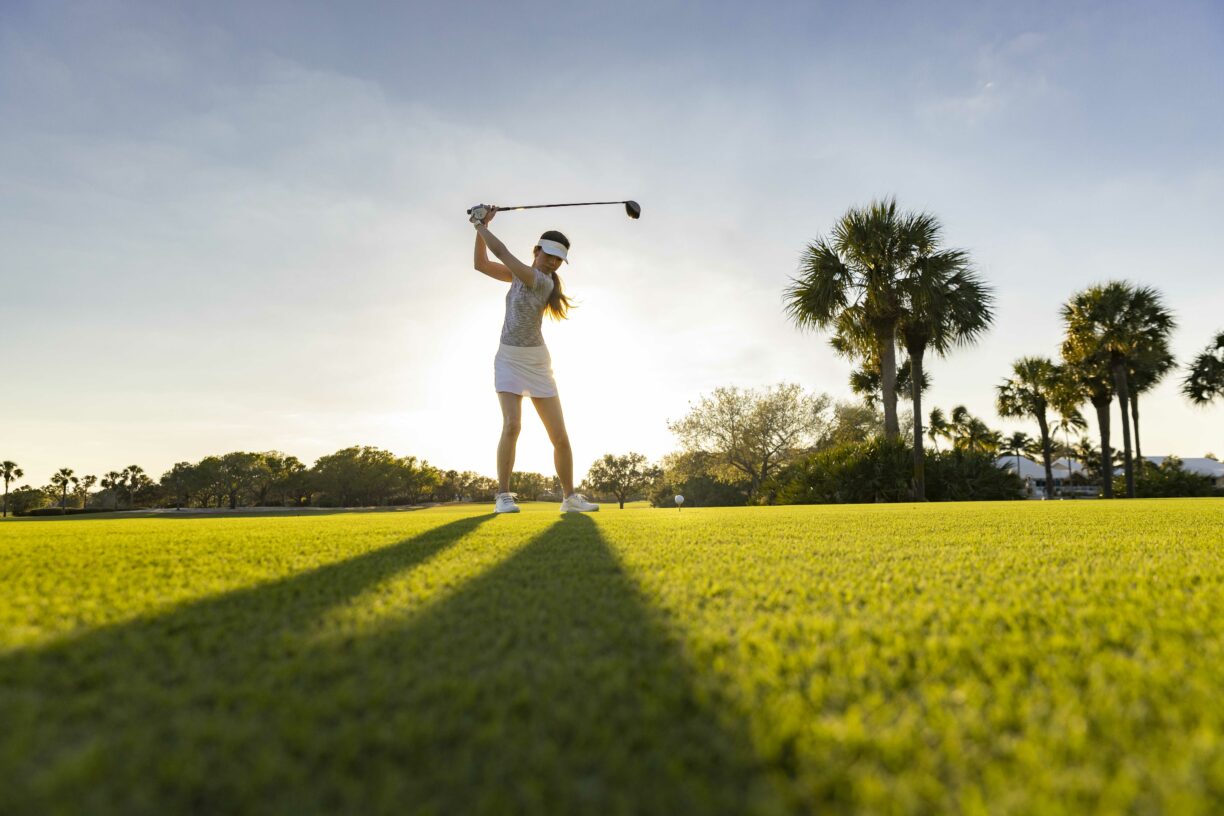 One of the major highlights of the Approach S70 series is its remarkable battery life, allowing golfers to play more rounds without the need for frequent charging.
In smartwatch mode, the Approach S70 can last up to an impressive 16 days while using GPS, it can operate for up to 20 hours.
Dan Bartel, Garmin's Vice President of Global Consumer Sales, emphasized the Approach S70 series' appeal to customers who seek both on-course improvement tools and comprehensive health monitoring, activity tracking, and connected features.
With two sizes available, golfers can now choose the watch that best suits their preferences without compromising on functionality.
The Approach S70 series introduces a multitude of features aimed at improving players' performance on the course.
From improved CourseView maps with detailed visuals and zooming capabilities to the Green Contour Data feature that provides slope direction and severity on select courses when connected to an active Garmin Golf membership, these smartwatches empower golfers to make well-informed decisions and take precise shots.
The inclusion of the AutoShot round analyzer, which can be paired with Approach CT10 club tracking sensors, enables automatic game-tracking, including putt and chip detection.
Furthermore, the watches feature a scorekeeper for tracking hole-by-hole scores and easy upload to the Garmin Golf app for comprehensive stat tracking and handicap calculation.
Beyond golf-specific features, the Approach S70 series offers a range of innovative functionalities to improve overall performance and well-being.
With preloaded activity profiles for strength training, HIIT, yoga, running, and more, golfers can enhance flexibility and fitness. Garmin's suite of 24/7 health monitoring features, including wrist-based heart rate, Heart Rate Variability status, Body Battery™ energy monitoring, and advanced sleep monitoring, provides golfers with valuable insights into their overall well-being, helping them optimize their game and reduce the risk of injuries.
Additionally, the smartwatches support custom training plans from Garmin Coach and enable users to create personalized workout routines from a vast library of over 1,600 exercises via the Garmin Connect app. Golfers can even track their fitness age to gauge their body's response to training and workouts.
Designed for both on and off-the-course wear, the Approach S70 smartwatches boast a lightweight and stylish design, featuring a ceramic bezel with a scratch-resistant lens on a vibrant AMOLED display.
Available in 1.2″ or 1.4″ sizes, these watches fit wrists of all sizes comfortably and do not interfere with the golf swing. The Approach S70's accent colour ring, positioned between the bezel and watch case, adds a touch of elegance and ensures that golfers are always impeccably dressed.
Apart from its exceptional on-course capabilities, the Approach S70 series also offers various connected features for everyday life.
Smart notifications allow users to receive text messages and view social media updates and emails when the watch is paired with a compatible smartphone.
Garmin Pay enables contactless payments for refreshments in the clubhouse and other locations where Garmin Pay is accepted.
Golfers can also enjoy their favourite music or podcasts directly from their wrist by pairing the watch with wireless headphones and downloading content from popular platforms such as Spotify, Amazon Music, or Deezer. Moreover, users can personalize their watches with different watch faces and explore a wide range of third-party apps through the Connect IQ app when connected to a compatible smartphone.
The Approach S70 series is available for purchase now, with prices starting at £599.99. To learn more about these exceptional golf smartwatches, visit the official Garmin website at garmin.com/golf.
Garmin's Approach S70 series exemplifies the company's commitment to developing innovative products that enhance experiences and enrich lives.
By combining cutting-edge technology, comprehensive golf features, and advanced fitness and health-tracking functionalities, these smartwatches are poised to revolutionize the way golfers approach the game.