Last updated on June 27th, 2023 at 10:34 AM
In a groundbreaking collaboration, Soccer Aid for UNICEF, the world's most monumental charity football match, has teamed up with Goal Click, a global storytelling organization that empowers individuals to capture their football experiences through disposable cameras and personal narratives.
The initiative sent disposable cameras to four young girls residing in Windhoek, Namibia, allowing them to express what football means to them and their local communities both on and off the pitch.
These girls, who are part of Galz & Goals, a UNICEF-supported project, learn valuable life skills, receive HIV/AIDS education, and participate in football leagues and festivals aimed at empowering children aged 10-15.
Namibian children, particularly girls and young women face a myriad of challenges and obstacles, including widespread poverty, high prevalence of HIV and AIDS, teenage pregnancies, and substance abuse.
However, Galz & Goals has opened doors for these children, providing them with a better start in life and the opportunity to lead healthier lifestyles, ultimately inspiring a brighter future.
One of the project's participants, Elma, aged 14 and born in Katutura, was abandoned as a baby and subsequently taken in by her Great Aunt.
Elma's striking images vividly showcase the transformative impact of Galz & Goals, helping her triumph over these formidable challenges.
Elma, a Goal Click participant, passionately declares, "Football means the world to me. UNICEF and the Galz & Goals program have instilled discipline in me through football and encouraged us to stay away from the streets.
Since many of my friends lack safe spaces, they come to my house to play football. It helps us achieve our football and academic goals, make wise decisions that impact our future, and develop in various aspects of our everyday lives."
Through this initiative, Elma had the chance to meet former professional footballer and presenter, Alex Scott, who visited Namibia last year to witness the UNICEF-supported project firsthand and learn how football was transforming the lives of young girls.
To further raise funds and ensure more children reach their full potential while relishing a childhood filled with play, Alex returned to Soccer Aid for UNICEF this year as a pitch-side reporter at Old Trafford, Manchester, alongside presenter and UNICEF UK Ambassador Dermot O'Leary.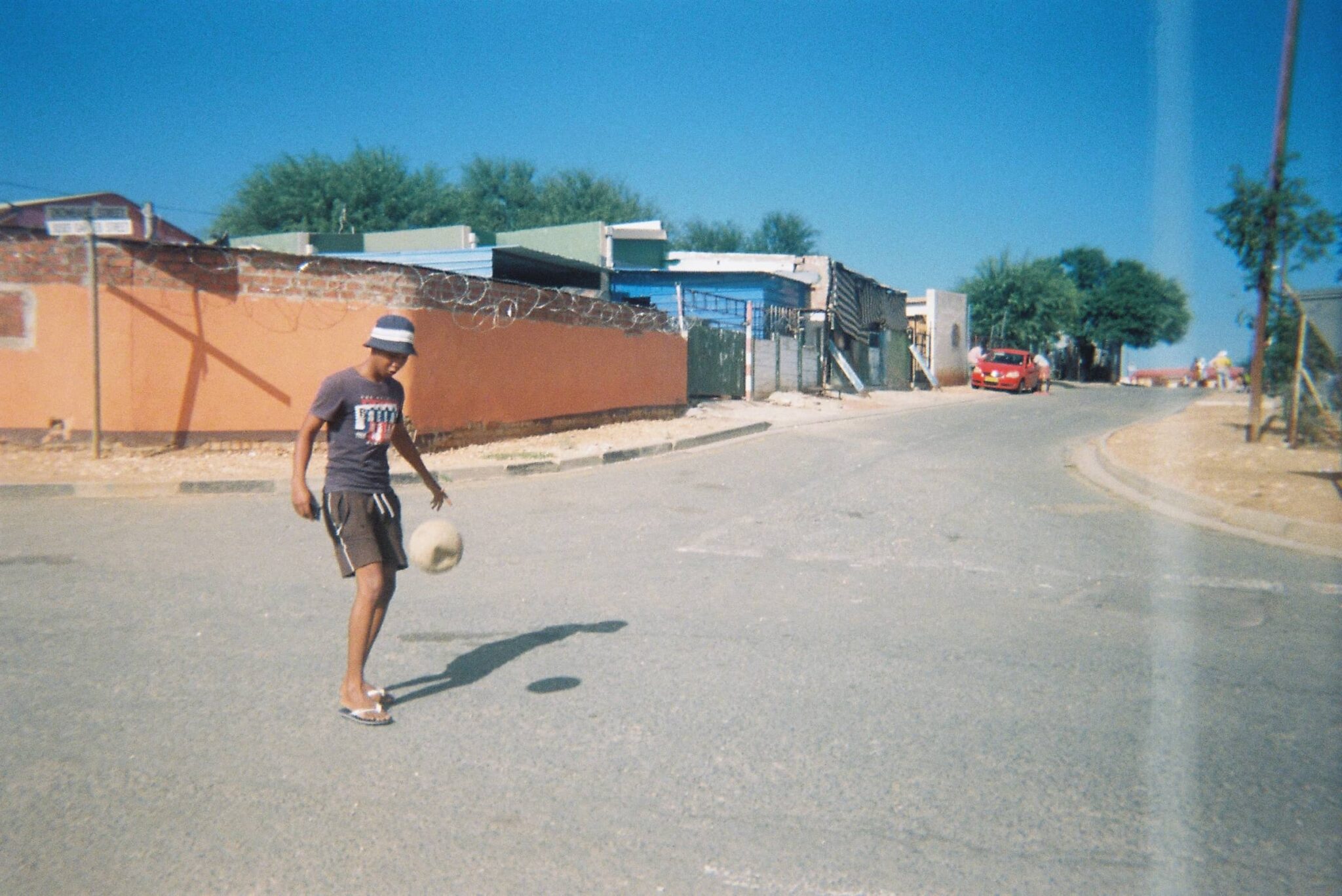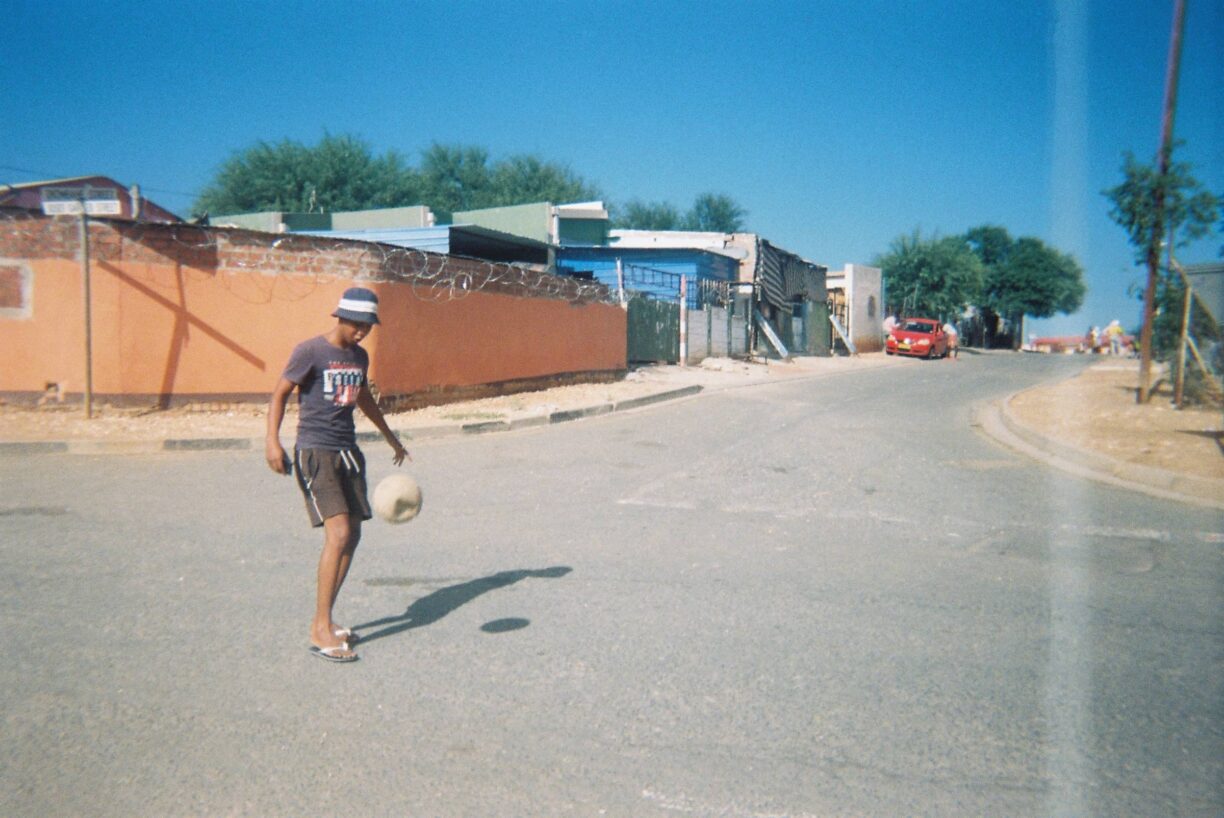 Alex Scott, UNICEF UK High Profile Supporter, expresses her delight, stating, "After meeting Elma in Namibia last year, I was deeply moved by her story.
It's fantastic to now see the world through her eyes one year later. I'm thrilled to witness her progress and the positive role that the Galz & Goals project has played in allowing her to forget her worries, be happy, play football, and simply relish being a kid."
Goal Click proudly showcases the profound impact that funds raised through Soccer Aid for UNICEF can have on children worldwide, much like Elma.
The money generated from this initiative can aid UNICEF's battle against malnutrition, provide safety for children in crisis situations, facilitate their return to school, and ensure access to vaccines against preventable diseases like polio.
Every child deserves a joyful, healthy childhood filled with play, and Soccer Aid for UNICEF makes this vision possible.
As part of this collaboration, disposable cameras were also distributed to children participating in UNICEF-supported programs in South Africa (Canoeing South Africa) and Brazil (Súper Panas), capturing the profound ways these programs enhance their daily lives through sports.
Canoeing South Africa aims to shield children from the adverse effects of climate change and environmental degradation. On the other hand, Súper Panas, based in Brazil, seeks to provide Venezuelan children and adolescents with protection against violence, psychosocial support, education activities, and, of course, football.
To contribute to Soccer Aid for UNICEF 2023, visit socceraid.org.uk/donate. For more information about the collaboration with Goal Click, explore socceraid.org.uk/goal-click.