Last updated on August 12th, 2023 at 09:40 AM
Today, adidas reveals the FC Bayern München third kit for the upcoming 2023/24 season. Drawing inspiration from the flowers adorning the Bavarian Mountain range, the bold all-over print transports players and fans to the home of the club, wherever they wear it.
The design also nods to the founding members of the club by reintegrating the same crest seen on FC Bayern München's founding documents.
Emulating the colour of the crest in the original document, the updated emblem features burgundy red and is applied onto the jersey against an off-white backdrop. This is complemented by the adidas logo which appears in the same colour.
Finalizing the design, the club motto – Mia san Mia – which embodies the team's fierce ambition, resolute self-belief and unwavering commitment to winning, is imprinted inside the white round-neck collar.
Now synonymous with FC Bayern München's success, the incorporation of the motto on this year's third kit will inspire players and fans alike, to live the spirit and passion of the club.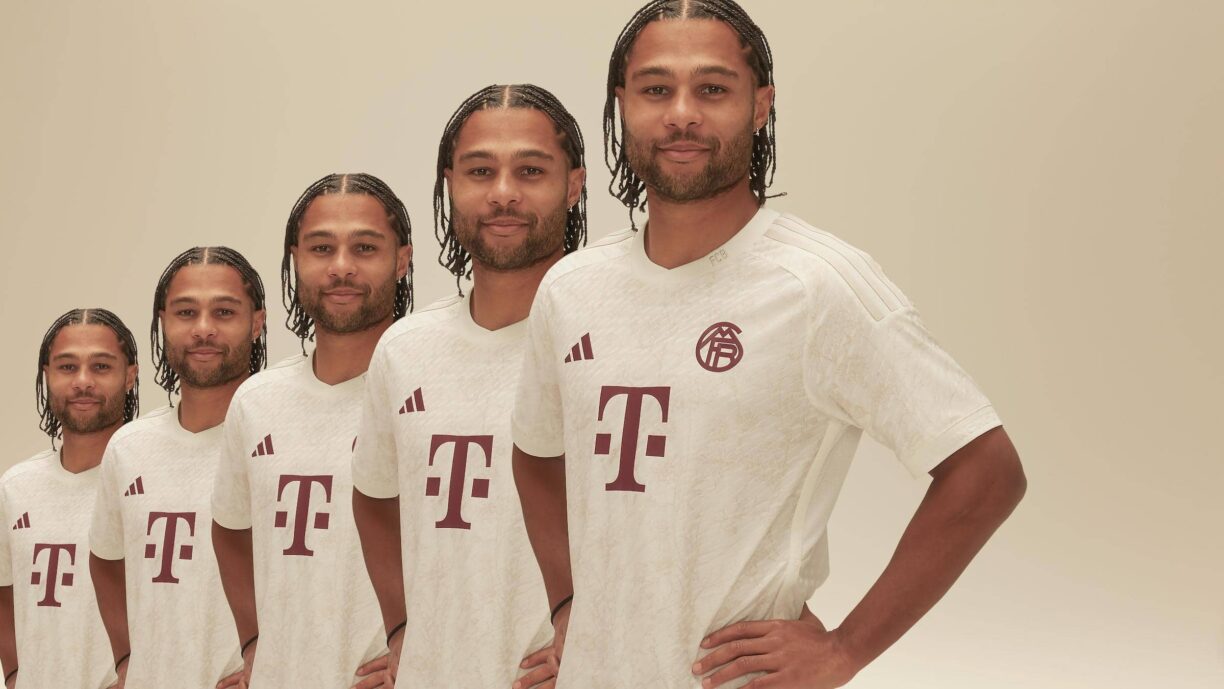 Lisa Datz, Senior Product Manager Football apparel at adidas said: "We've wanted to create a kit which is deeply rooted in the club's rich history and pays tribute to its founding moment while keeping the club motto at the heart of everything we do.
Merged with a strong connection to Bavaria and inspired by the colours and the crest of the document that marked the foundation of the club we've looked to deliver a jersey that fans can wear proudly not only in the stadium but also on the streets across the world to make them feel at home and provide them with a sense of belonging everywhere they go´
In what is shaping up to be an exciting new chapter for FC Bayern München, we can't wait to see fans and players sport the jersey throughout the season."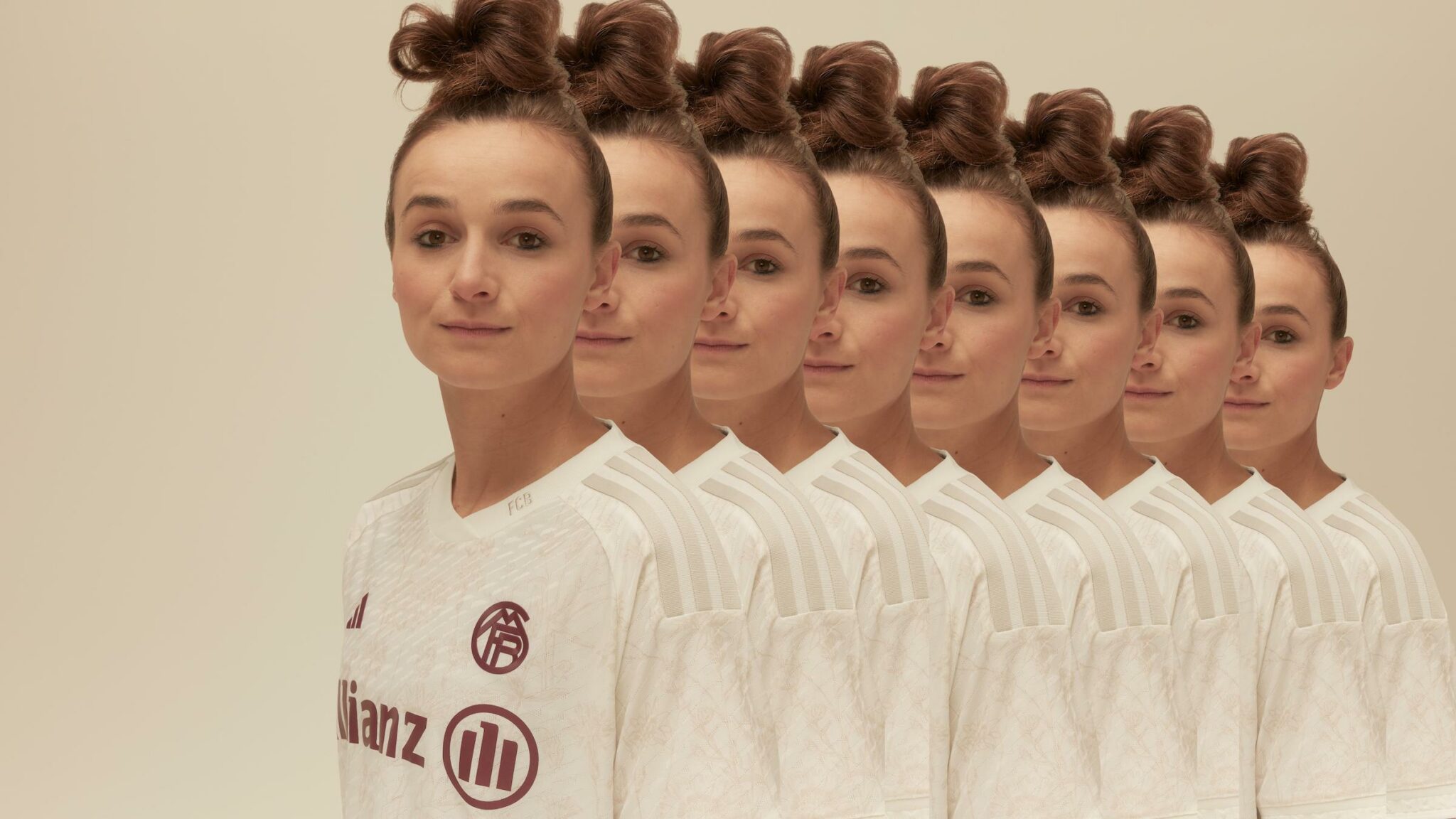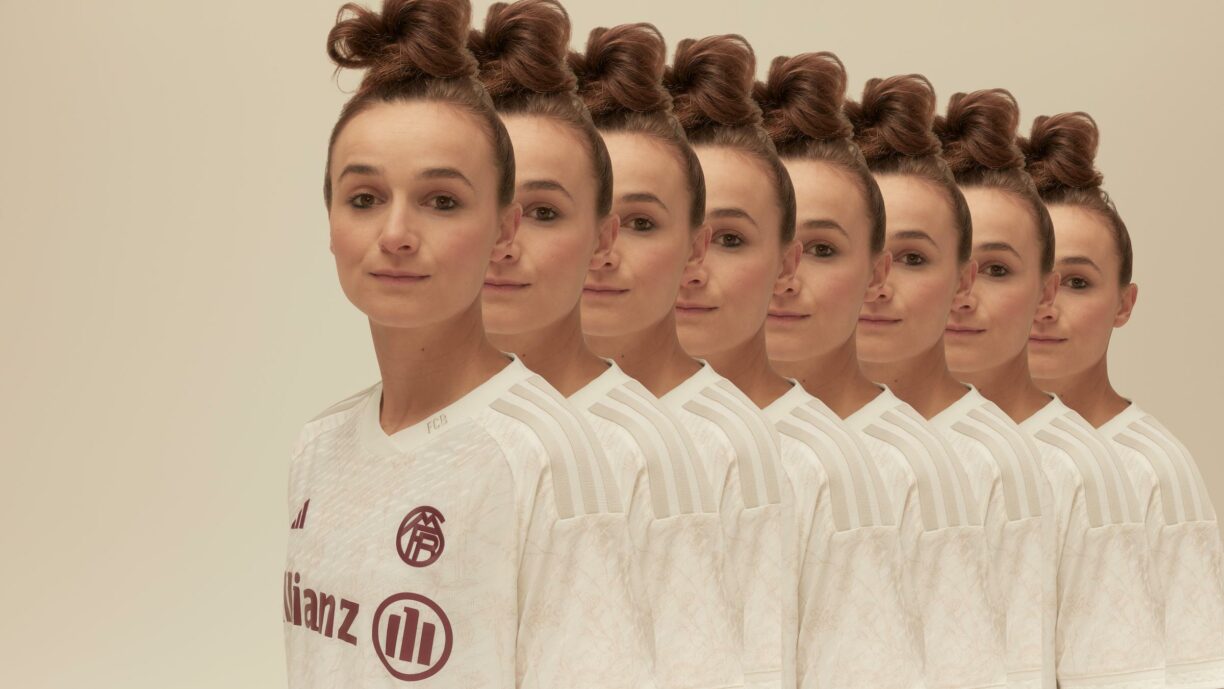 The on-field version of the jersey is constructed with HEAT.RDY technology, is optimized to keep players feeling comfortable while performing on the biggest stage.
While the kit version for fans features AEROREADY technology, which uses sweat-wicking or absorbent materials to keep the body feeling dry. 

Both versions of the kit have been made with 100% recycled materials, representing just one of adidas' solutions to help end plastic waste.
Earlier this year, adidas announced that it is ahead of schedule in its journey to replace virgin polyester with recycled polyester in its products wherever possible by the end of 2024.
The new kit will be worn for the first time against RB Leipzig during the German Supercup on August 12th and available to purchase from this date via FC Bayern München stores, selected retail stores, and online at adidas FC Bayern München kits.