Last updated on August 15th, 2022 at 06:16 PM
Emil Johansson solidified his status as the undisputed king of mountain bike slopestyle as he stormed to victory at Red Bull Joyride in Whistler, Canada. 
On the closing weekend of the Crankworx Whistler festival, the 10th anniversary of Red Bull Joyride saw 15 of the world's top slopestyle athletes gather for a celebration of dirt, chains and progression.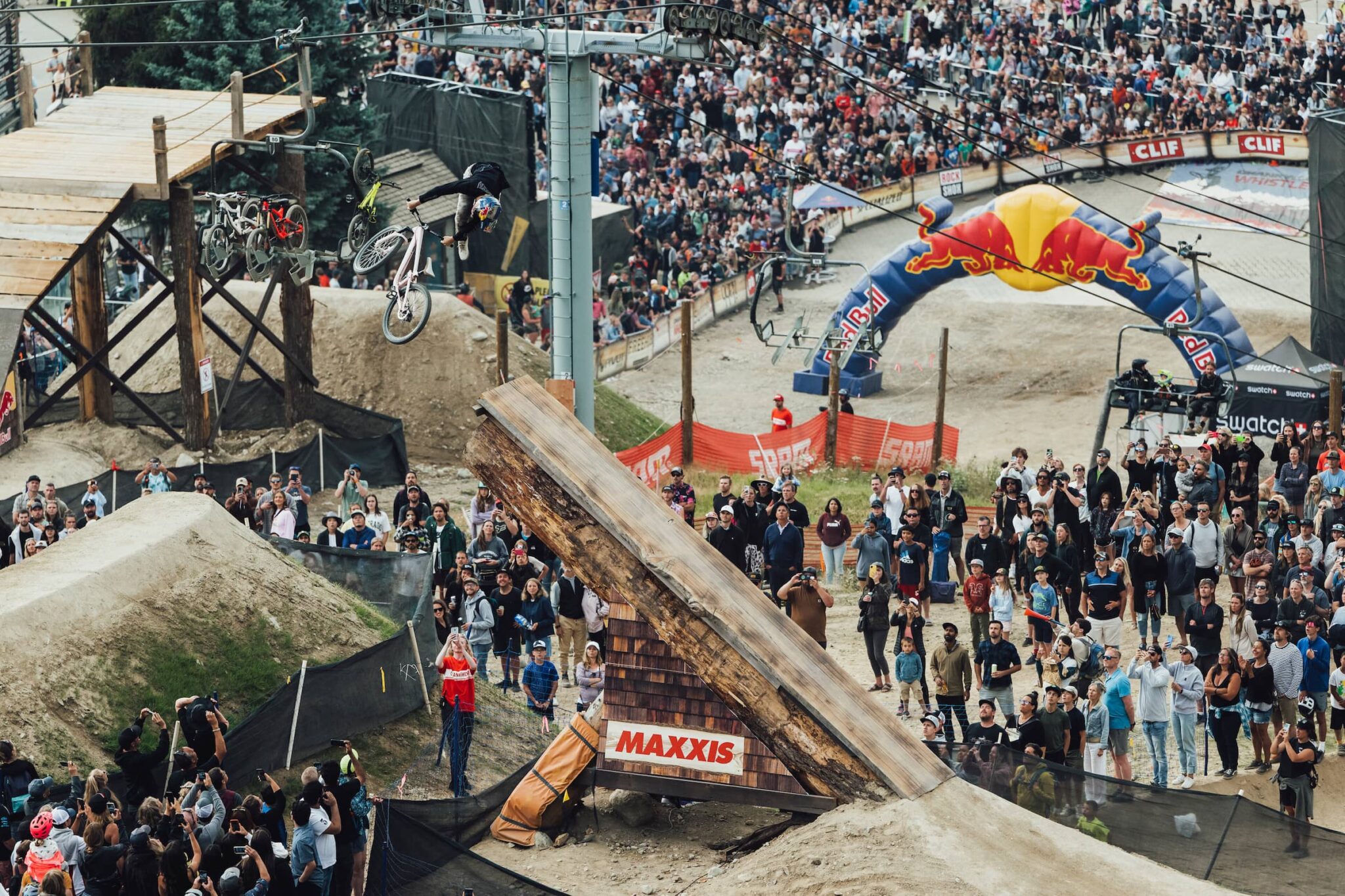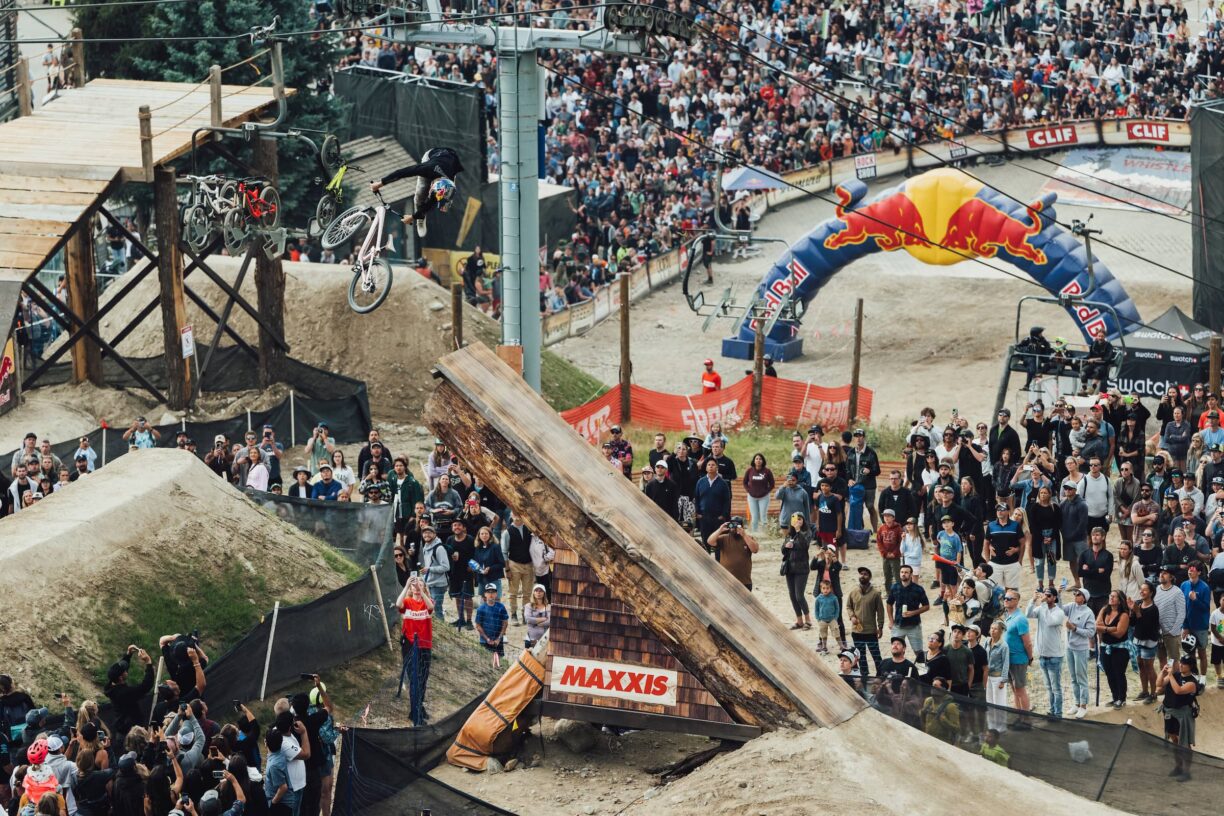 Johansson was the clear favourite going into the event, having triumphed at Red Bull Joyride 2019 and gone on to win a succession of Crankworx slopestyle titles.
The Swede then once again proved untouchable as he unleashed an arsenal of textbook combination tricks on Saturday night to secure an early victory with a score of 94.6.
Watched on by 38,000 enthusiastic fans, Johansson's run consisted of an early half cab bar-spin down the opening step down, a 360 double tail whip into an opposite 360 windshield-wiper on the four pack, as well as a double downside whip of the log jam.
Hot on the heels of Johansson was newcomer Timothé Bringer, who placed second with a strong score of 91.00. The French rider threw down a double backflip off the opening step down into a huge double tailwhip backflip into a Cash Roll on the four pack and backed it up with a bar spin into the coveted 'Sphere' feature and tail whip out.
Securing third place with a score of 90.00 was Tomas Lemoine, who also secured the people's champ title at Red Bull Joyride 2022.
Opening his run with a double backflip to an effortless Cash Roll on the four-pack, the Frenchman saved the best for last by one-upping the competition and jumping over the entire finishing feature.
Red Bull Joyride 2022 results
1. Emil Johansson Sweden 94.6 points
2. Timothé Bringer France 91
3. Tomas Lemoine France 90
4. Lucas Huppert Switzerland 87.8
5. Thomas Genon Belgium 86.2
6. Max Fredriksson Spain 79.6
7. Paul Couderc France 77.6
8. Jakob Vencl Czech Republic 72.4
9. David Lieb United States 72.0
10. Torquato Testa Italy 70.8
To watch the top three runs from Red Bull Joyride 2022, simply click HERE