Last updated on June 17th, 2023 at 08:03 PM
I have come across various golf shoes with different styles and designs, but The Elston Ave. Longwing Blucher No. 3965 Golf Shoes from Robert August were the ones that definitely caught my attention.
These shoes are handcrafted to order in the company's workshop in Almansa Spain, which has a long history of artisan shoemaking dating back to the early 18th century. This one fact alone highlights the quality of craftsmanship that goes into making each pair of shoes.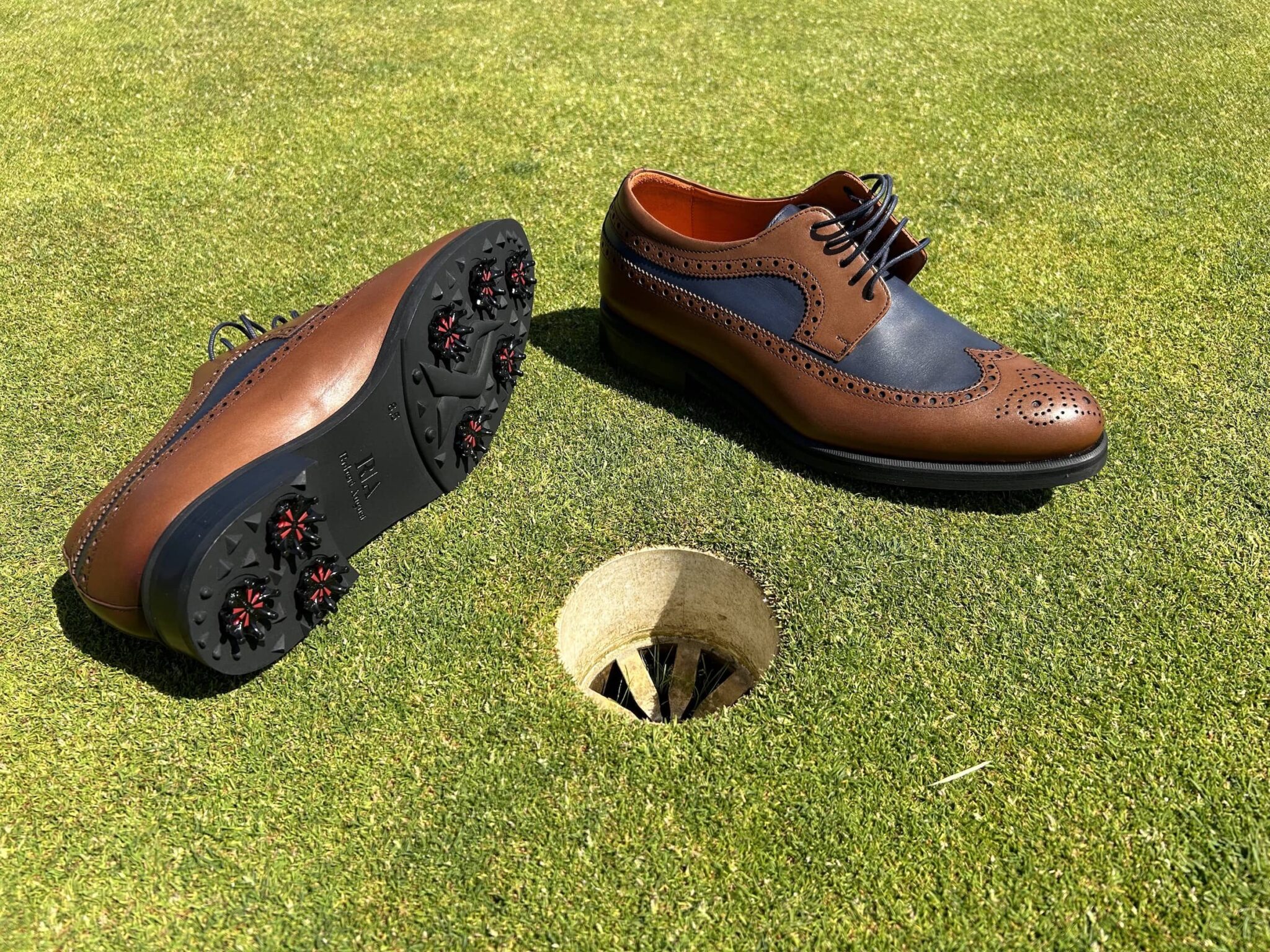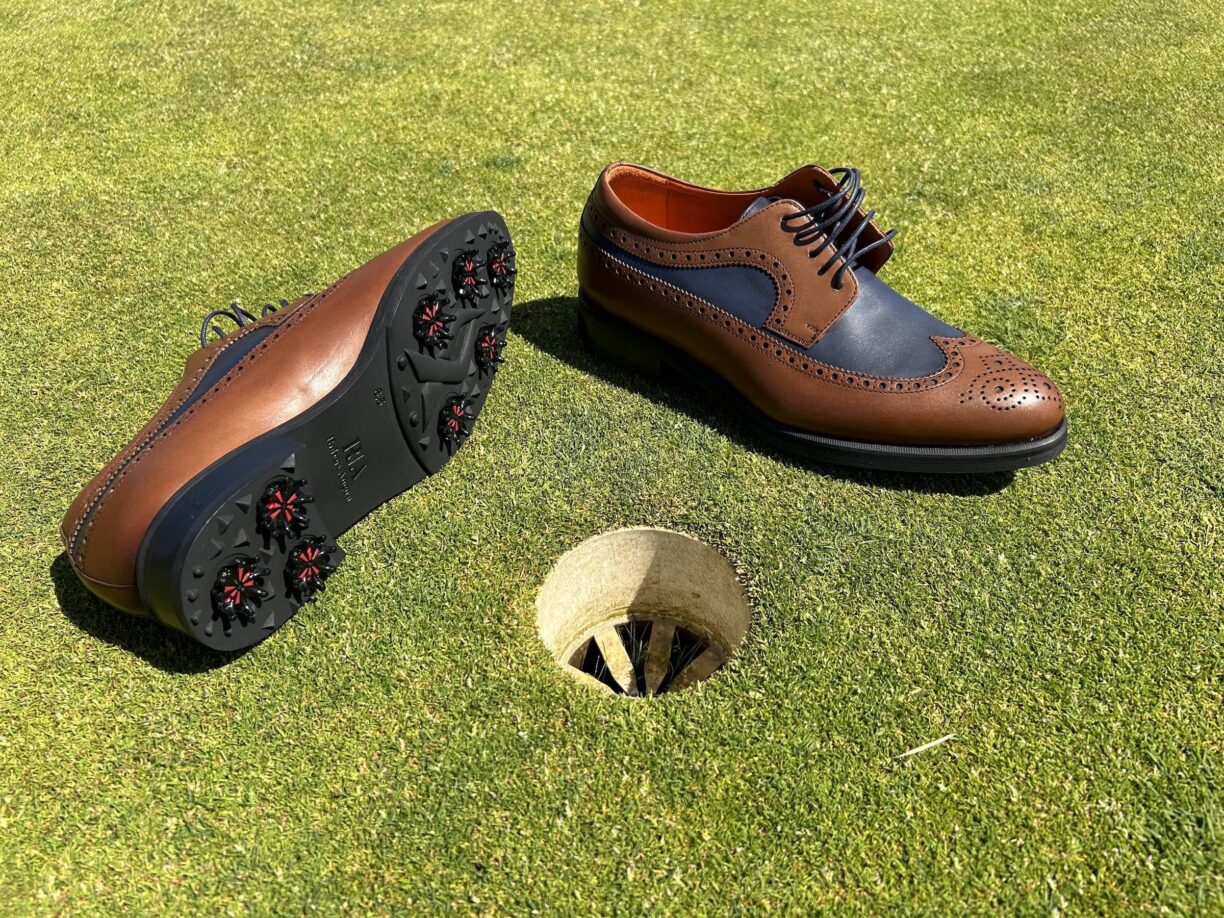 The shoes feature a classic longwing blucher design, which is both stylish and functional. The use of fine leathers from tanneries in Italy, Germany, and Spain and sartorial fabrics from prestigious mills in Italy, France, and Belgium further enhances the shoes' luxurious feel. The attention to detail is evident in every stitch and material used, making them truly unique.
When it comes to comfort, the Elston Ave. Longwing Blucher No. 3965 Golf Shoes do not disappoint. The shoes provide ample cushioning and support for the feet, which is essential for golfers who spend long hours on the course. The leather-and-rubber sole unit with Softspikes® cleats also ensures that golfers have the necessary grip to maintain stability while swinging.
These shoes are not only practical but also exude sophistication and elegance on the golf course. Wearing them will undoubtedly elevate your fashion statement while playing. The classic longwing blucher design is timeless, and the use of high-quality materials gives them a luxurious feel.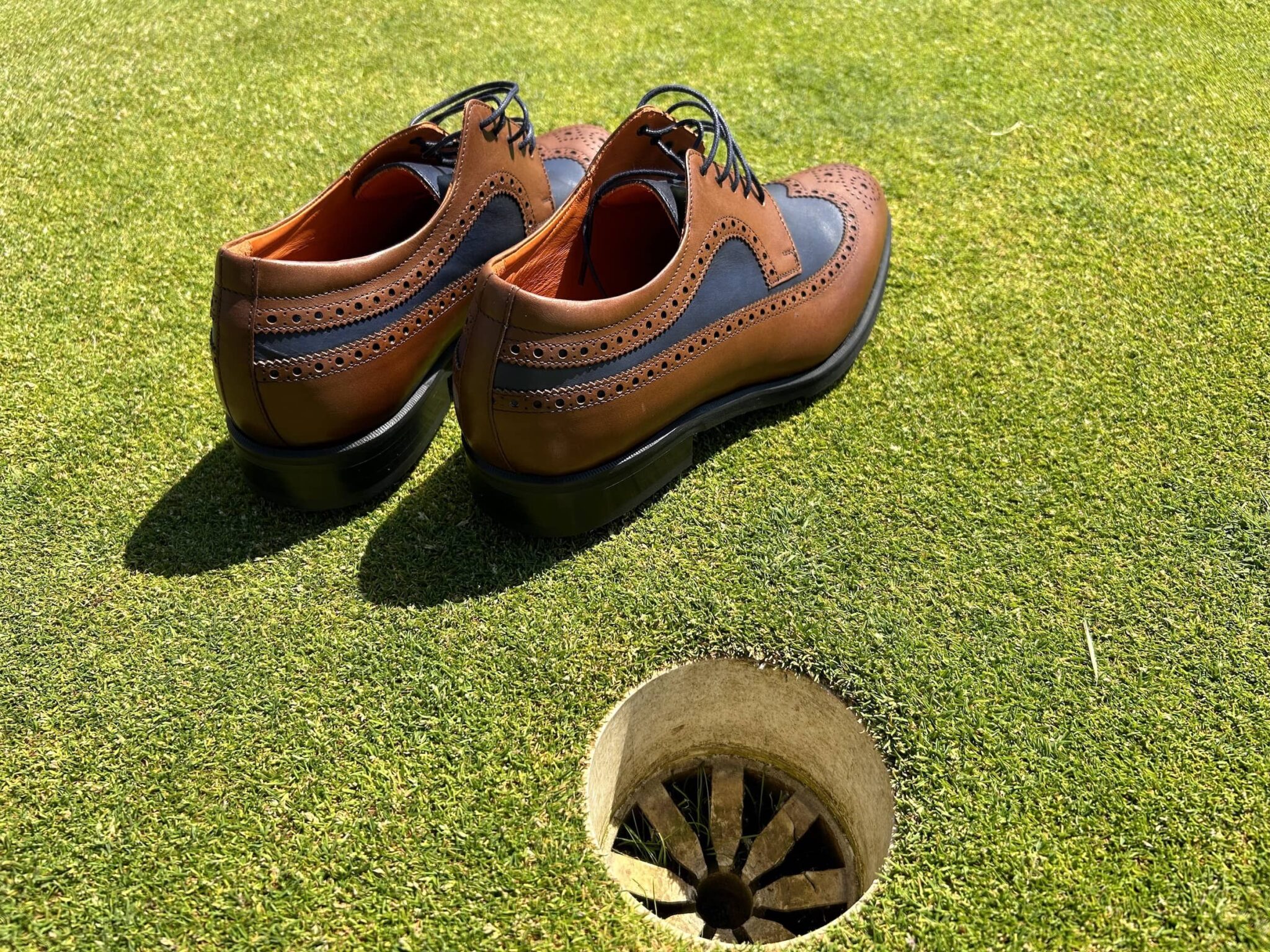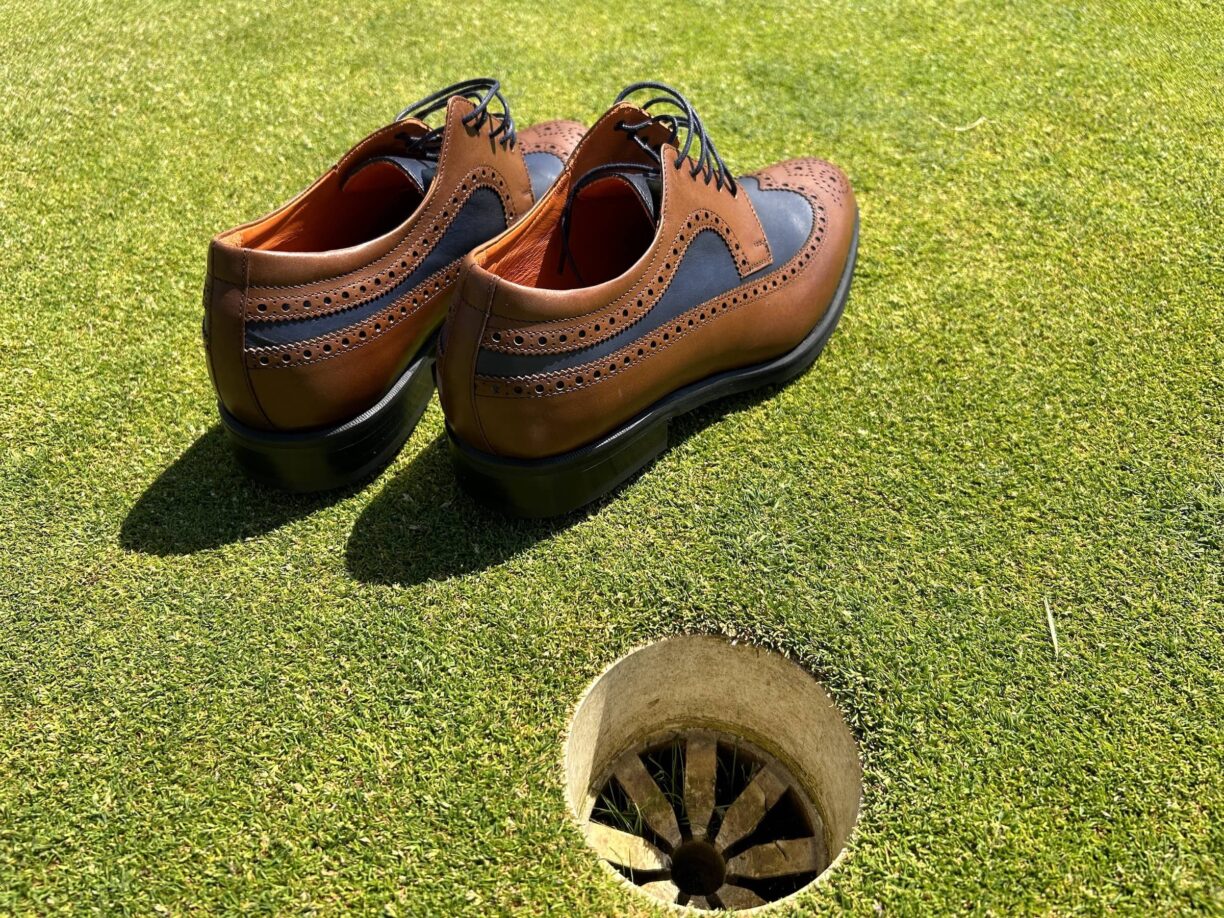 These shoes may be one of the most stylish, classy and elegant shoes that I have ever come across.
It is also important to note that these shoes are made to order, and as such, customers should allow 4-6 weeks for delivery.
This personalized approach to shoemaking ensures that each pair is made to the customer's specifications and preferences, further enhancing the uniqueness of the shoes.
The Elston Ave. Longwing Blucher No. 3965 Golf Shoes from Robert August are a testament to the company's dedication to quality craftsmanship and attention to detail.
These shoes are not only stylish but also comfortable and functional, making them an excellent choice for any golfer looking for a quality pair of shoes that will last for years to come.
Additionally, let me not overlook the sheer pleasure of walking 18 holes in The Elston Ave. Longwing Blucher No. 3965 Golf Shoes. When first looking at wearing the Brogue you worry that 4 hours of walking is going to blister those heals senseless. Well I can assure you this was definitely not the case.
The sensation is akin to traversing clouds, as the shoes effortlessly embrace your feet with their luxurious cushioning. Each step is met with a gentle yet supportive response, ensuring that fatigue remains a distant memory throughout the entire round.
As you stride along the fairways, a sense of confidence envelops you, derived from the shoes' impeccable grip and stability. The leather-and-rubber sole unit, equipped with Softspikes® cleats, delivers a reassuring connection to the ground, empowering you to unleash powerful swings with unwavering control.
Moreover, the thoughtful design elements contribute to the overall walking experience. The meticulous attention to weight distribution, arch support, and heel cushioning culminates in a shoe that becomes an extension of your body—a seamless fusion of style, function, and comfort.
Walking 18 holes in the Elston Ave. Golf Shoes transcends the physical act, transforming it into a gratifying journey of elegance and ease.
Your feet are cocooned in a realm of pure indulgence, where fatigue fades into insignificance, allowing you to focus solely on the joy of the game.
In essence, the Elston Ave. Longwing Blucher No. 3965 Golf Shoes redefine the sensation of walking the golf course. They epitomize the perfect balance between style and practicality, providing an unrivalled experience that is both visually captivating and exquisitely comfortable.
With each step, you forge a deeper connection to the game, relishing in the fusion of craftsmanship and performance that elevates your golfing expedition to unprecedented heights.
Longwing Tip: Medium Brown Painted Calf
Vamp: Navy Blue Painted Calf
Quarter: Medium Brown Painted Calf
Back: Medium Brown Painted Calf
Laces: Navy Blue
Lining: Orange Calf Leather
Sole: Softspikes® cleats
City Welt: Black
Last: The Zurigo – Featuring a Rounded Toe for a Traditional English Style
Goodyear Welt Construction
Order this pair as designed or customize them to suit your individual style.
Note: This pair is handcrafted to order; please allow 4-8 weeks for delivery.