Last updated on October 23rd, 2022 at 10:23 AM
At just 25-years-old, Ellie Simmonds has achieved more than the average millennial.
The champion Paralympic swimmer has notched up five Olympic golds, 17 World Championship medals and has set countless world records, earning her an OBE nod from the Queen.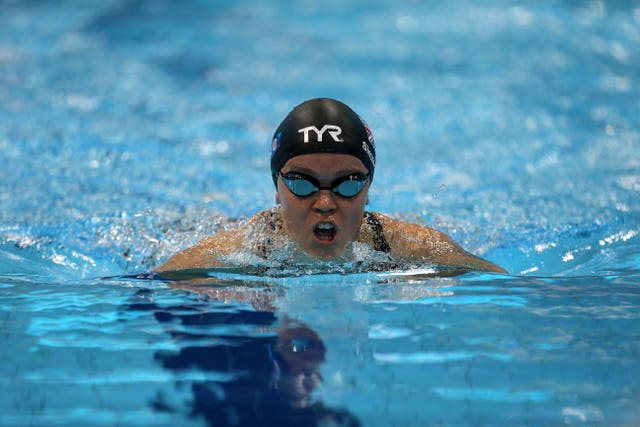 As an ambassador for an active lifestyle, she's running a virtual summer programme with Sainsbury's Active Kids, which aims to keep children moving and motivate them to develop new skills after lockdown.
We caught up with the Walsall-born athlete to find out how a rare moment of downtime has changed her mindset.
Have the last few months been a difficult time to be an athlete?
"January came and I was in the mindset that it was going to be a big year for me. I was focused and ready to go towards the Games [in Tokyo]. Then, all of a sudden, lockdown happened and my normal day-to-day training routine went completely out of the window.
"It was quite hard to cope, especially when we found out that the Paralympic Games were postponed until next year. I'm not going to lie, it was tough and I remember crying. Suddenly my entire year's plan had gone, and I was asking myself whether I wanted to retire or carry on to next year's Paralympics.
"Swimming's not a good sport for lockdown, as unlike cycling and running, I need a swimming pool to train, so it's definitely been tough. But I've been really lucky in that I've just tried to stay as fit as I can, doing a lot of yoga sessions, walking and gym sessions."
Has your motivation or mindset been affected?
"I've been trying to turn lockdown into a positive. I realised I suddenly had a couple of months where I didn't have to worry about where I was. I usually set my alarm for 5am, but I've been able to sleep in and have a coffee in bed. I got to move back in with my parents and spend time with them too.
"In a way, I think it's motivated me more, though. When you love something and it's taken away from you, you realise how much you need it. Now that I'm back in the pool, I'm loving swimming more than ever. It brings me so much joy."
What's your daily training routine at the moment?
"Before lockdown, my normal training would involve nine swims a week, three gym sessions and a yoga session. Because I've had such a big chunk [of time] out of the water, I'm building myself up – otherwise I would literally be exhausted, or putting myself at risk of injuries.
"Right now, I'm doing around five swim sessions in the mornings and lots of yoga from home in the afternoon. I still do workouts, but it's not at full capacity at the moment."
Do you think swimming has helped your mental health over the years?
"When I started out with swimming, I was just 13, and I didn't realise how important mental health was. Now as an older athlete, who has lots of outside pressures, you realise how vital it is.
"As a normal 25-year-old woman, you go through times where you're low and when you're high – and especially during lockdown. It's been a roller coaster of emotions.
"Swimming, for me, is my time to be on my own. Although it's my job, it's what I love to do and it also helps me mentally. It's a great cleanser."
What's going through your mind when you're swimming?
"It varies each day and it depends on my mood. I'm usually in my own mind and I'm just enjoying the stillness, but sometimes I'll listen to music.
"Swimming is great for clearing your mind, because it's that time when you've got no distractions."
What do you think your career highlight is so far?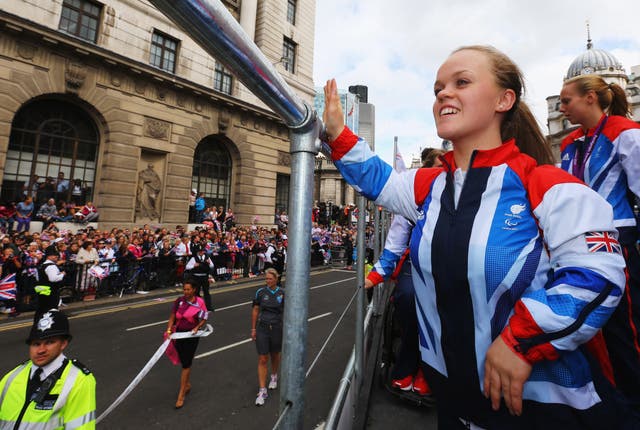 "Definitely London 2012. The whole build-up to the Olympics and Paralympics was incredible and it felt like the whole country was behind us.
"The buzz of it is something I'll never forget and I'm so lucky to have experienced a Games on my country's home turf. Coming away with two golds, a silver and a bronze was incredible."
How do you like to spend your downtime?
"I love going out to eat – especially brunch and coffee with my friends. I love travelling too, so when I do get a break from swimming, I love going abroad.
"I've just bought lots of plants for my flat, so I'm enjoying gardening, and I'm spoilt for choice with walks and places to visit in London."
Ellie Simmonds is an ambassador for Active 20 Challenge, a brand-new virtual summer programme from Sainsbury's Active Kids, which is free and available to all. To find out more, head to the Sainsbury's Instagram and Pinterest channels