Last updated on January 30th, 2022 at 10:51 AM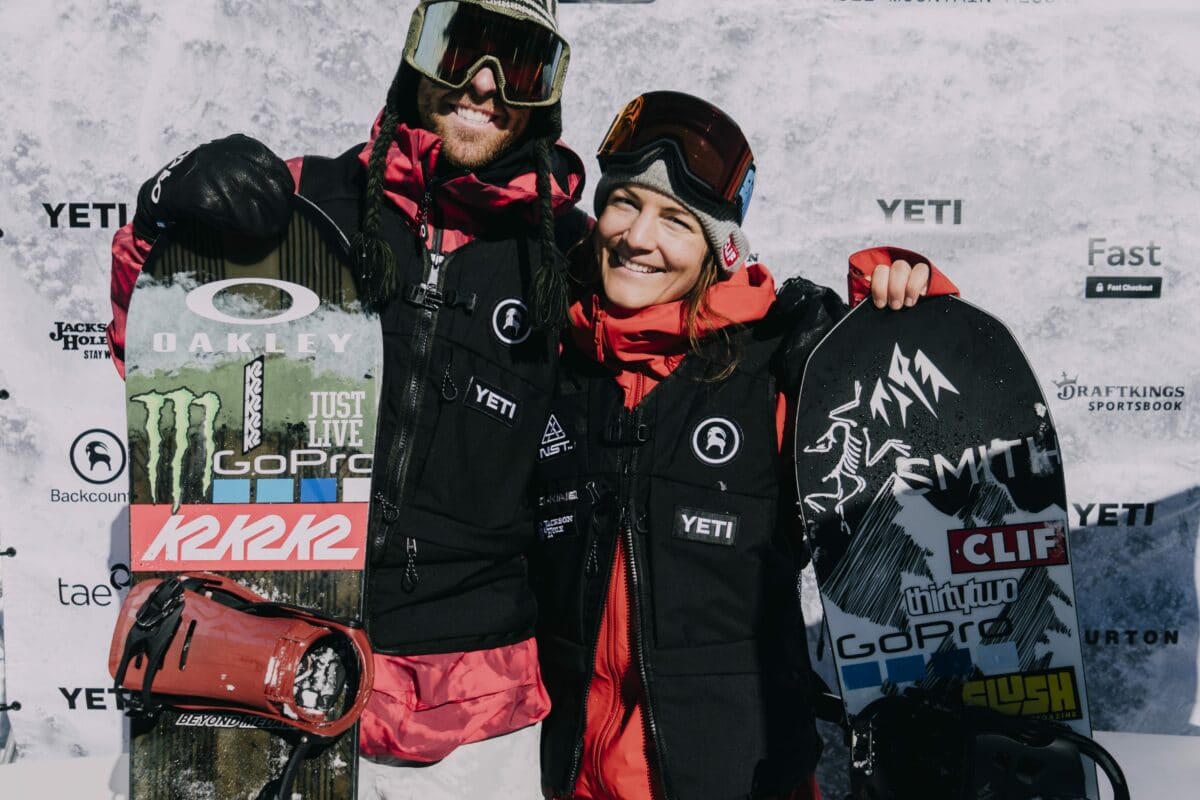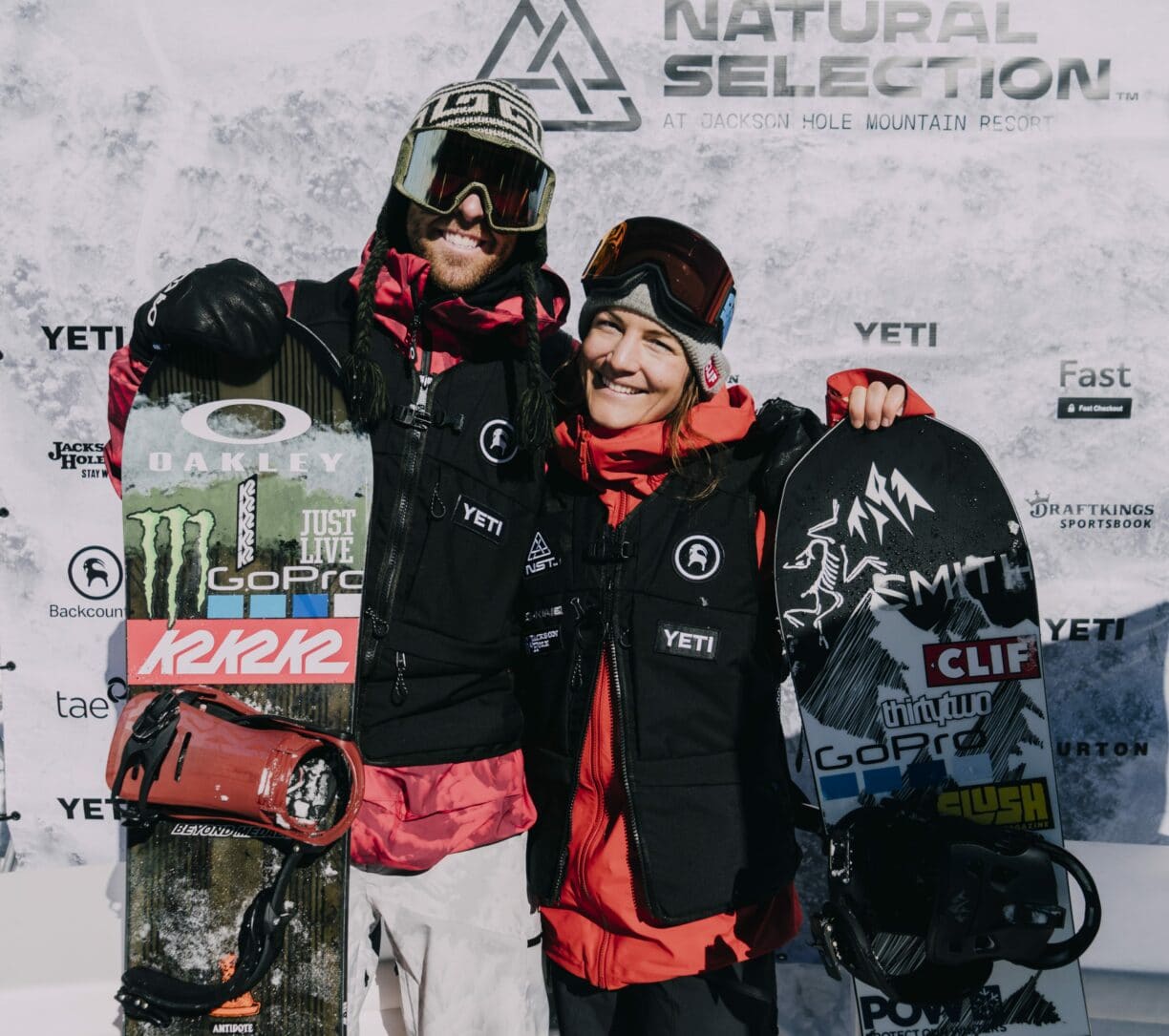 After 100 individual runs and 22 incredible head-to-head match-ups over two days of bluebird conditions, the first stop of this year's Natural Selection Tour lived up to its reputation, with Sage Kotsenburg and Elena Hight of the USA taking the backcountry snowboard contest crowns in Jackson Hole. 
Two days after the preliminary rounds took place, the qualified riders returned to the snow at the Wyoming venue for the men's quarter-finals, semi-finals and finals, as well as the women's semi-finals and finals.
After eliminating a number of backcountry snowboarding stars, Jared Elston met Sage Kotsenburg in the finals, where a big Switch 900 from Kotsenburg gave him a narrow advantage over Elston after the pair's first run. Back-to-back 720s by Kotsenburg in the second run sealed the victory.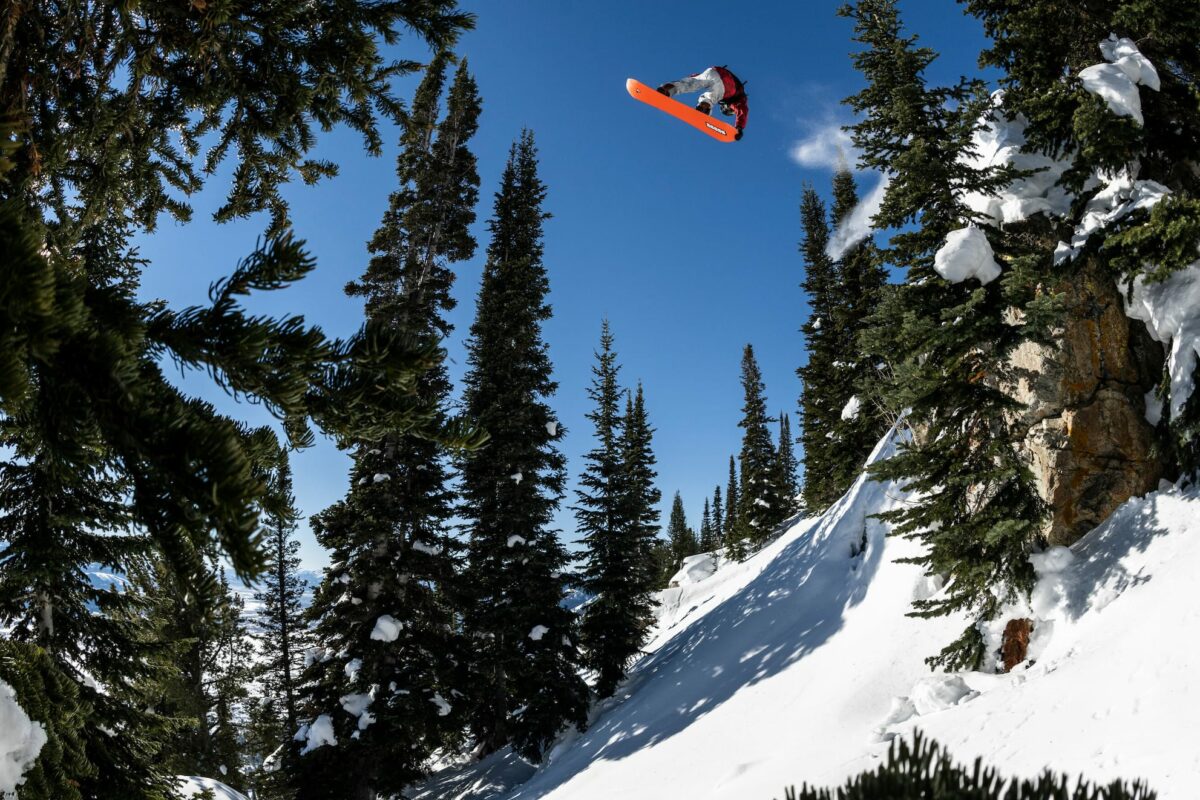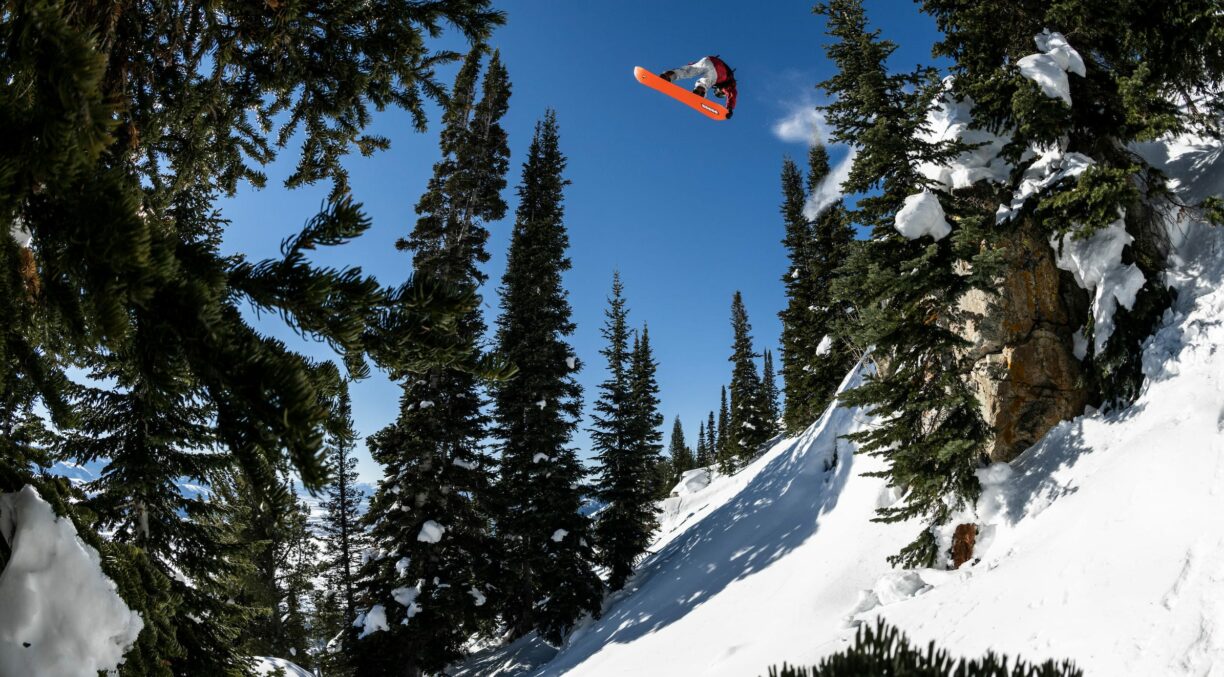 The women's final saw a clash between last year's overall winner, Robyn Van Gyn, and halfpipe veteran Elena Hight. In a battle that saw a display of wildly progressive riding, it was Hight who took the victory.
With the first stop of the Natural Selection Tour completed, the top 12 riders from Jackson Hole have pre-qualified for Stop 2 at Baldface Lodge in British Columbia, Canada, scheduled to run from February 20-27.
The basis of the Natural Selection Tour dates back to 2008, when Travis Rice invited a group of professional snowboarders to join him at his home mountain in Jackson Hole.
The goal was to create a contest that traded manicured take-offs and spin-to-win judging for natural raw terrain and creative expression.
The first 2021 Natural Selection Tour introduced a three-phased contest series, where the sport's top athletes faced off in a head-to-head format and the winner moves on – a high-stakes competition format designed to pit veterans against newcomers and X Games champions against backcountry film icons and big-mountain freeriders.
The 2022 Tour will feature three events. After Jackson Hole, the top 12 riders (eight men, four women) will be invited to travel to the Canadian snowboard mecca, Baldface Lodge in British Columbia, from February 20-27.
Following that, the finale will see the top eight riders (four men, four women) head north to push the limits of big mountain freestyle riding in Alaska's Tordrillo Mountain range from March 20-27.
Natural Selection Tour: Jackson Hole – Day 2 results
Men
Final: Sage Kotsenburg def Jared Elston
Semi-final 1: Jared Elston def Torstien Horgmo
Semi-final 2: Sage Kotsenburg def Mikkel Bang
Quarter-final 1: Jared Elston def Dustin Craven
Quarter-final 2: Torstien Horgmo def Travis Rice
Quarter-final 3: Mikkel Bang def Paul Blake
Quarter-final 4: Sage Kotsenburg def Ben Ferguson
Women
Final: Elena Hight def Robin Van Gyn
Semi-final 1: Elena Hight def Hana Beaman
Semi-final 2: Robin Van Gyn def Marion Haerty