Last updated on February 9th, 2022 at 02:48 PM
A sports bra is the single most important piece of workout apparel for those with breasts, but 90% of women aren't wearing the right size.
That's why adidas have now re-engineered their entire portfolio with 43 new styles, available in 72 sizes, catering to more bodies and workouts than ever before.
In sport, everybody should feel free and inspired by what their bodies can achieve. But women's needs are historically underserved when it comes to sportswear designed to support the female form.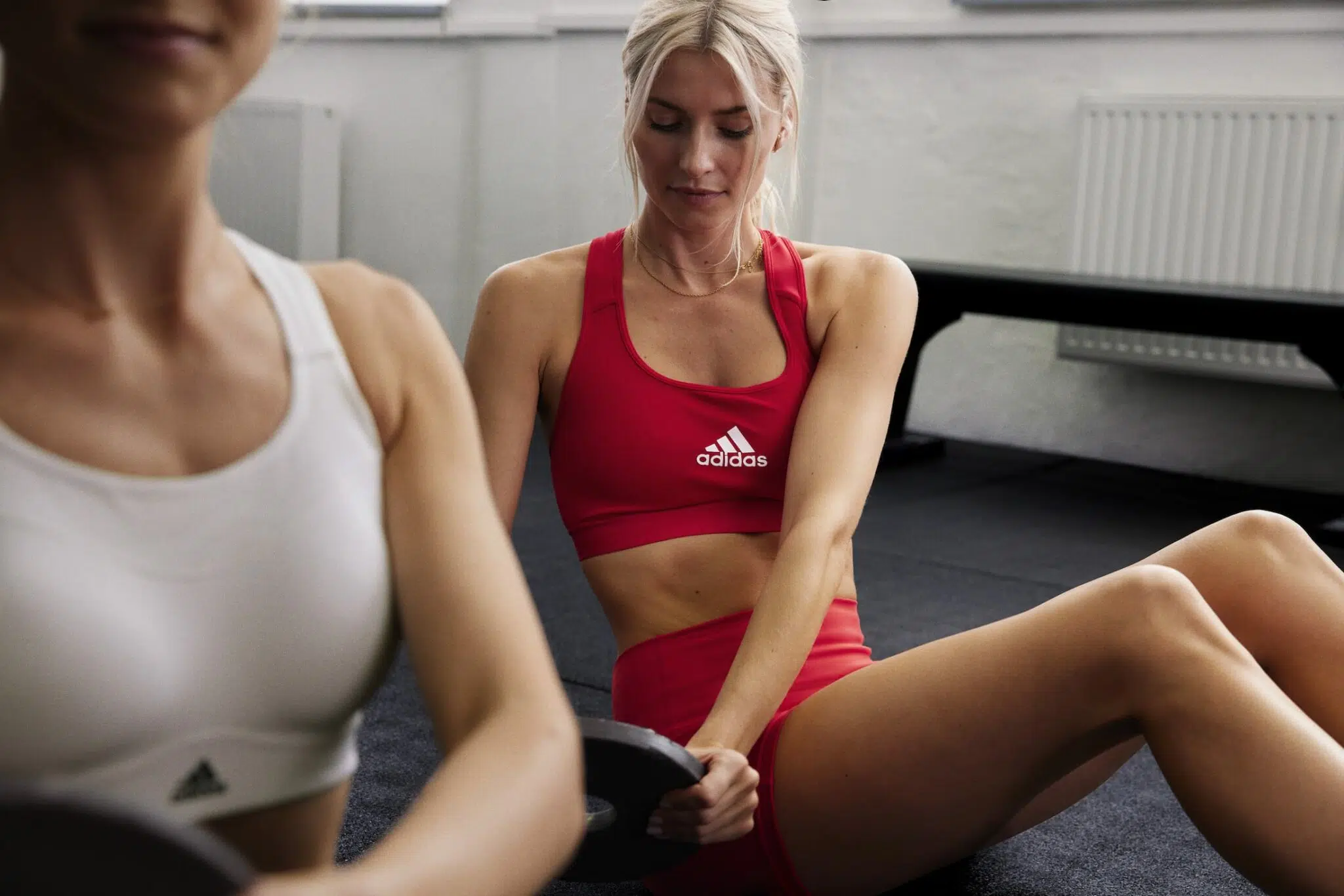 In fact, just 17 years ago when Professor Joanna Wakefield-Scurr set up a pioneering research group in breast health at the University of Portsmouth, there were only 6 scientific studies on the biomechanics and support requirements of the breast, while there were 1000's of studies on sports shoes.
Together with Professor Wakefield-Scurr and the University of Portsmouth, adidas have set out to shine a light on the importance of proper breast support, and the life-changing benefits it can have on sports participation and performance.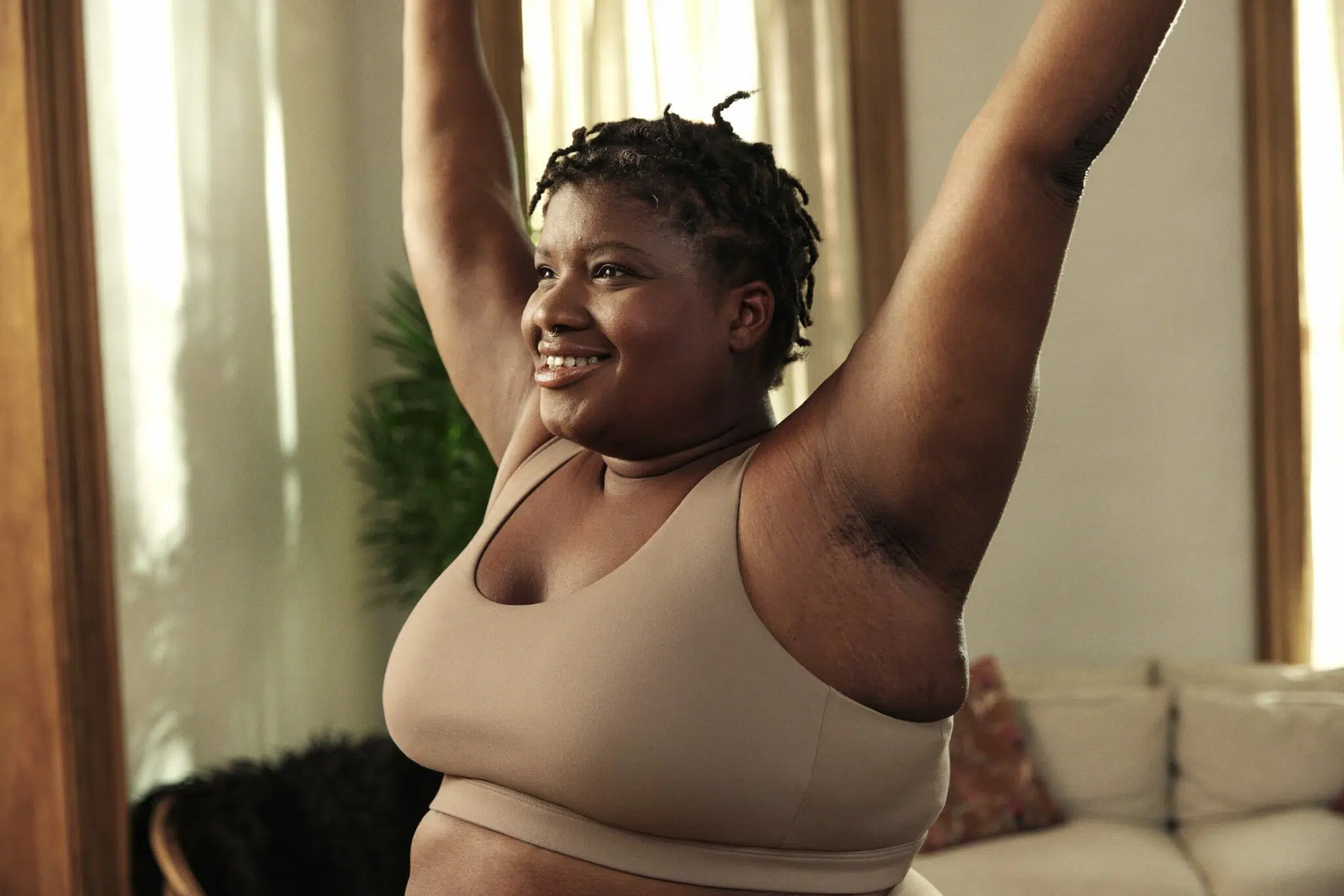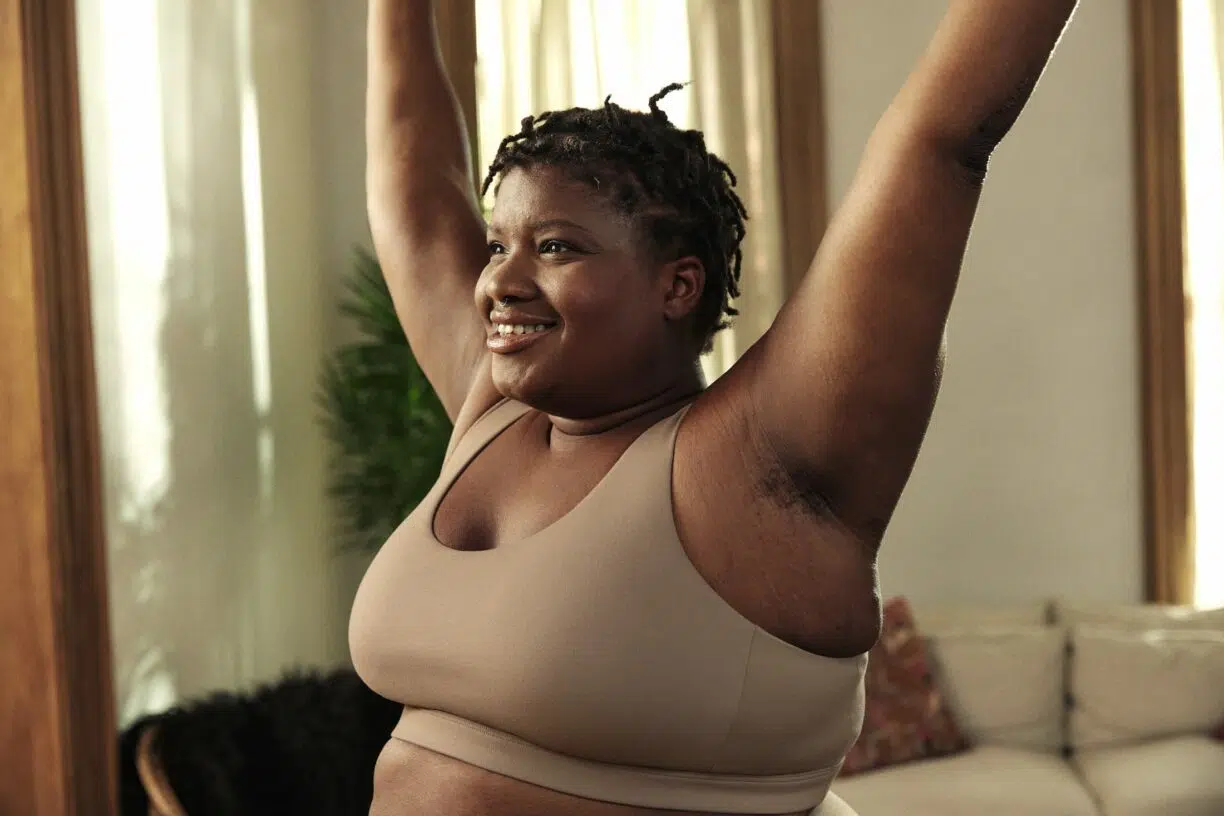 If breasts aren't properly supported during running, they can move up to 19cm and could experience the same G force as an F1 driver.
This is because there are no muscles in the breast. Instead, it is a lump of tissue that sits in front of the pec muscles, but it is not attached to them.
The only natural support the breast has is the skin and Cooper's ligaments, which are very thin, stretchy structures that exist to protect the milk-producing parts of the breast, but not to lift and hold it.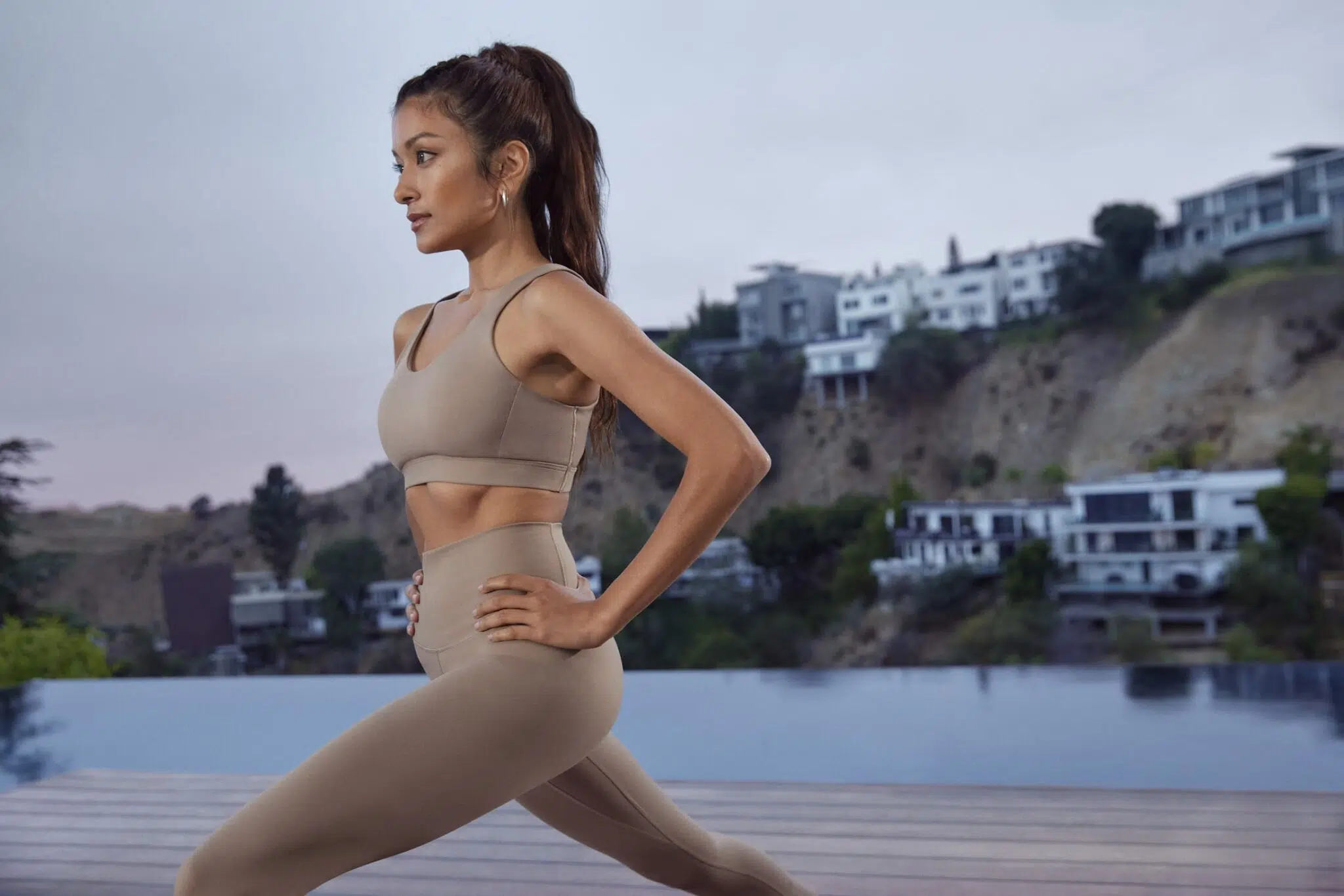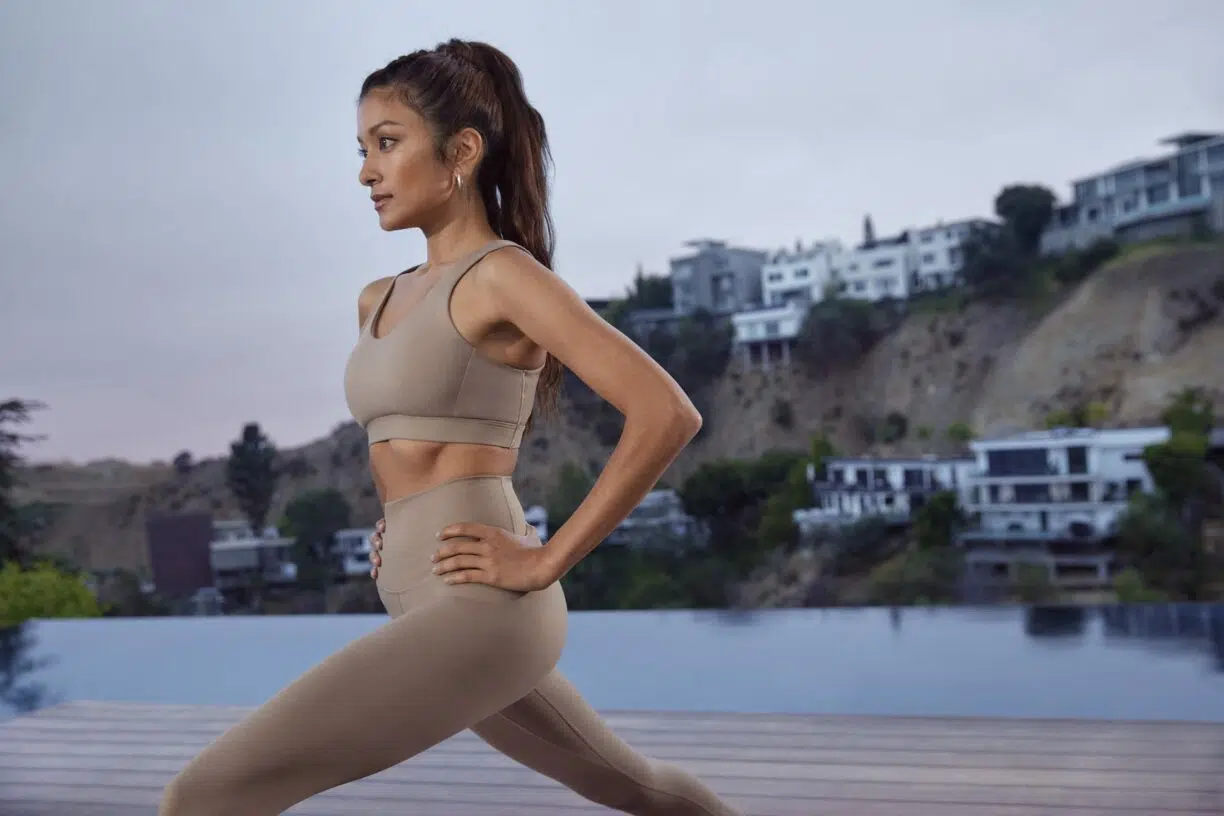 "Unknown to many, athletes may require the same amount of breast support during power walking as they do during sprinting, and a lack of support has the potential to cause irreversible damage. Breast movement in sport continues to be an area that is overlooked," explains Professor Joanna Wakefield-Scurr.
So the fact is, we don't have enough natural support in the breast to hold it firmly in place.
When we move, the breast moves, which can cause breast pain, permanent breast tissue damage, and impact sports performance.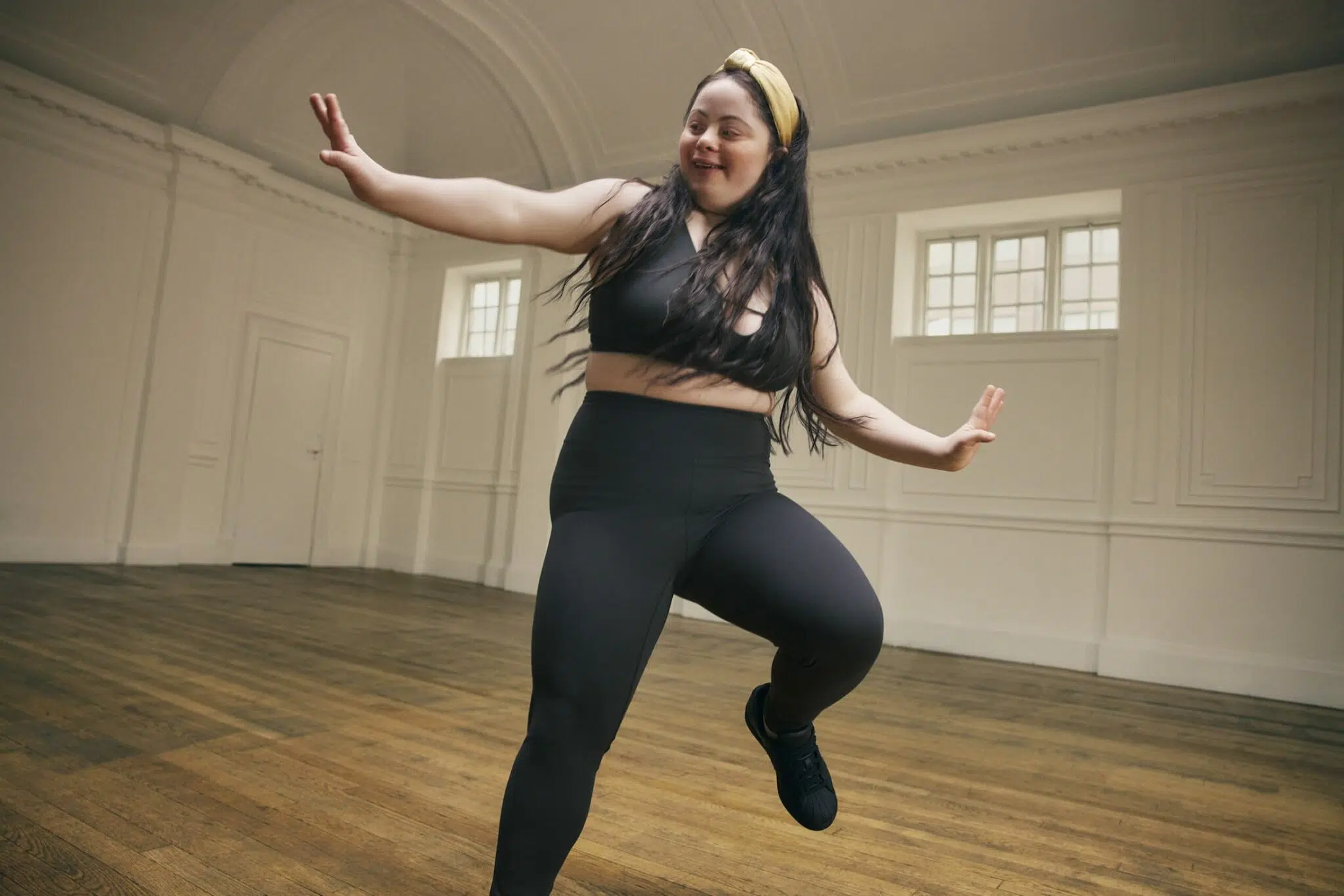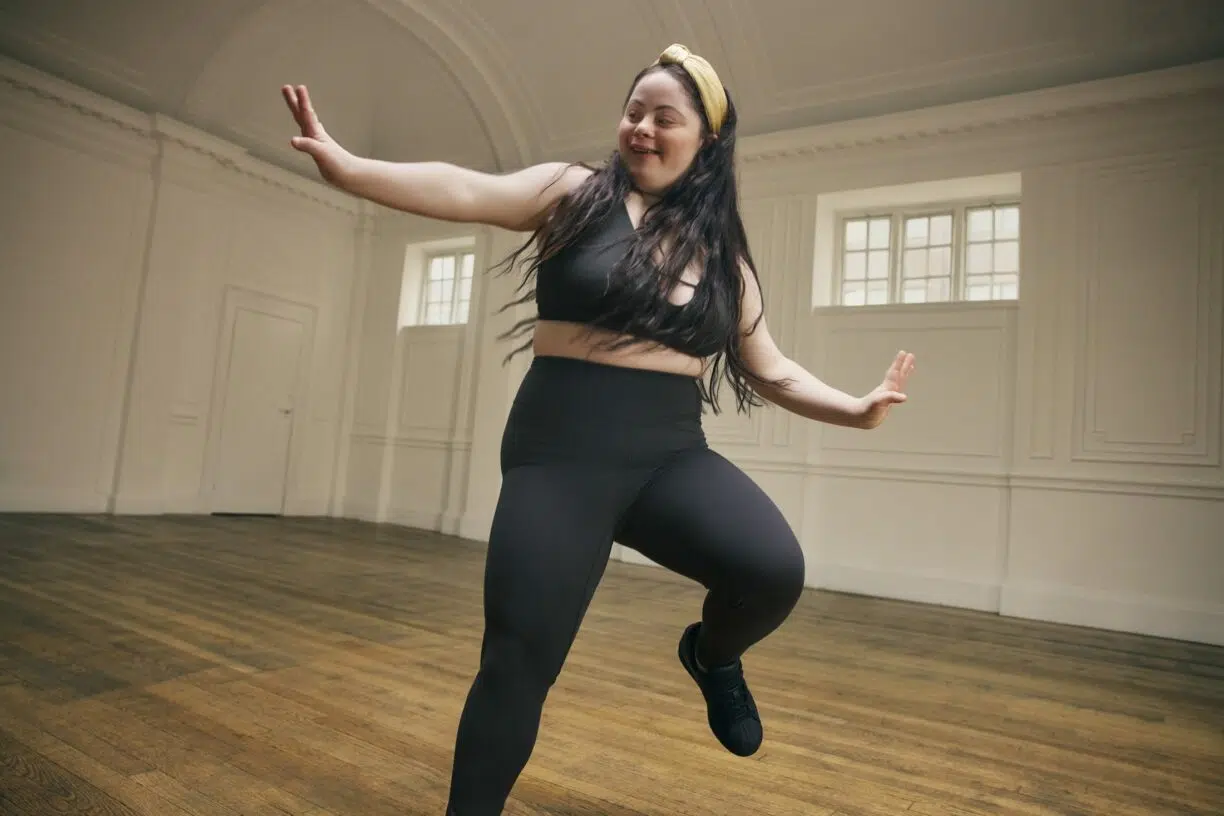 THE SCIENCE OF SUPPORT
Women's bodies and breasts come in many sizes, and there are endless ways in which they move during exercise.
There really is no 'one size fits all' when it comes to bras, and due to a lack of choice, it's not surprising that 90% of women aren't wearing the right sports bra size.
The adidas research has shown that wearing a well-fitting sports bra reduces movement-related breast pain.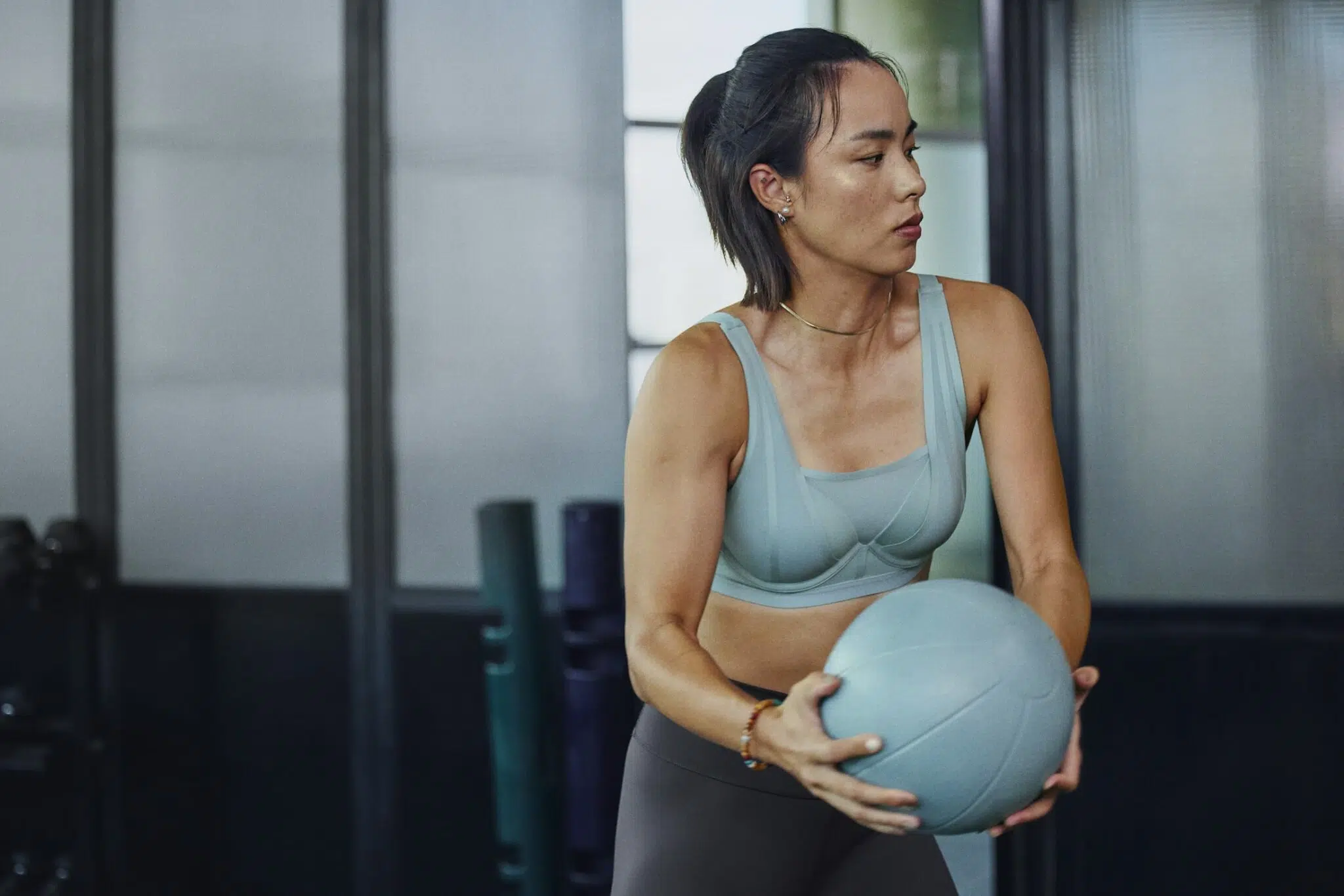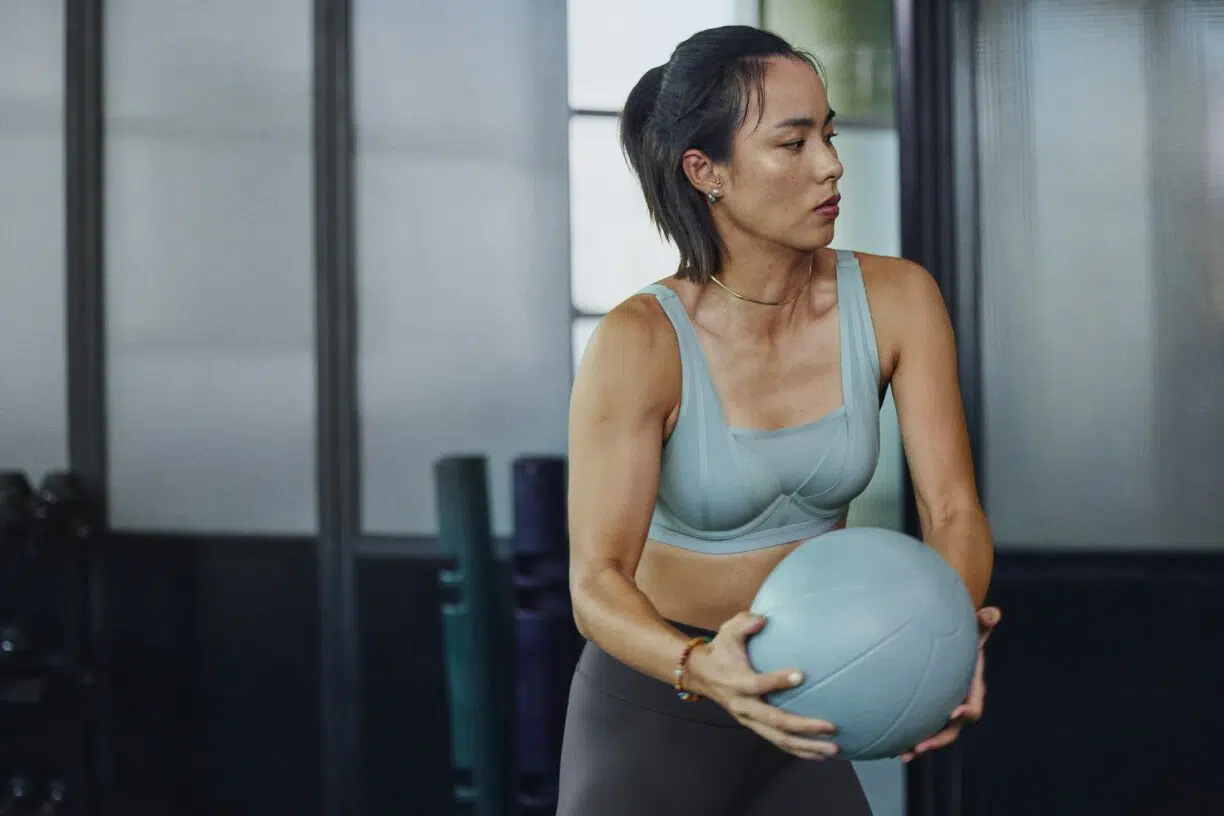 If we stop the breasts from moving, we reduce the risk of damaging the skin and the Cooper's ligaments.
The right sports bra also improves function and impacts stride length. For example, when you run a marathon, your breasts run an extra four miles on their own if not properly supported.
"There is a sizeable data gap when it comes to sports bra development, so we worked with experts in breast health and biomechanics, University of Portsmouth, to challenge ourselves and drive forward our innovation to better meet the needs of our female athletic community," said Amy Charlton, Senior Director Product at adidas.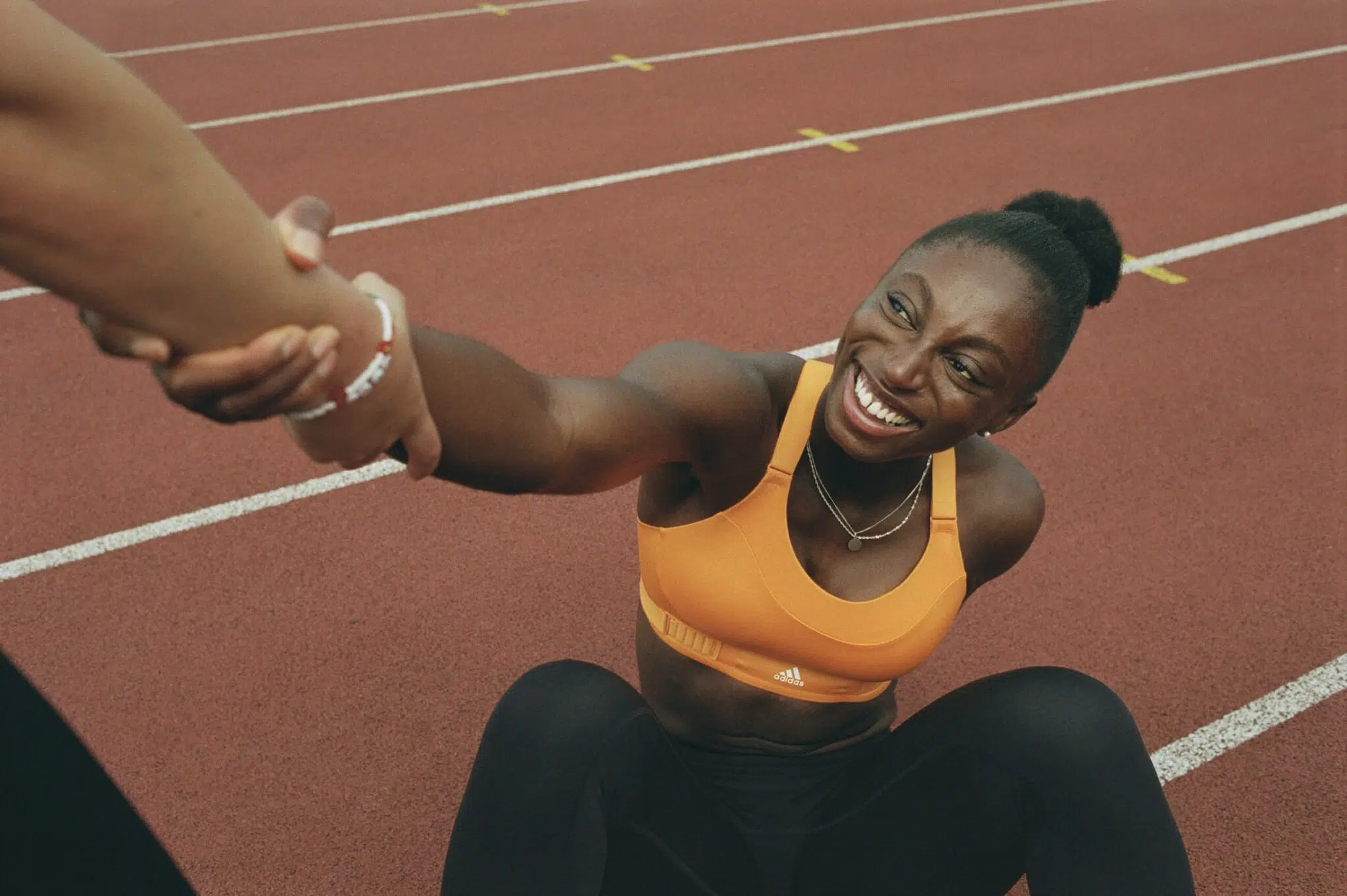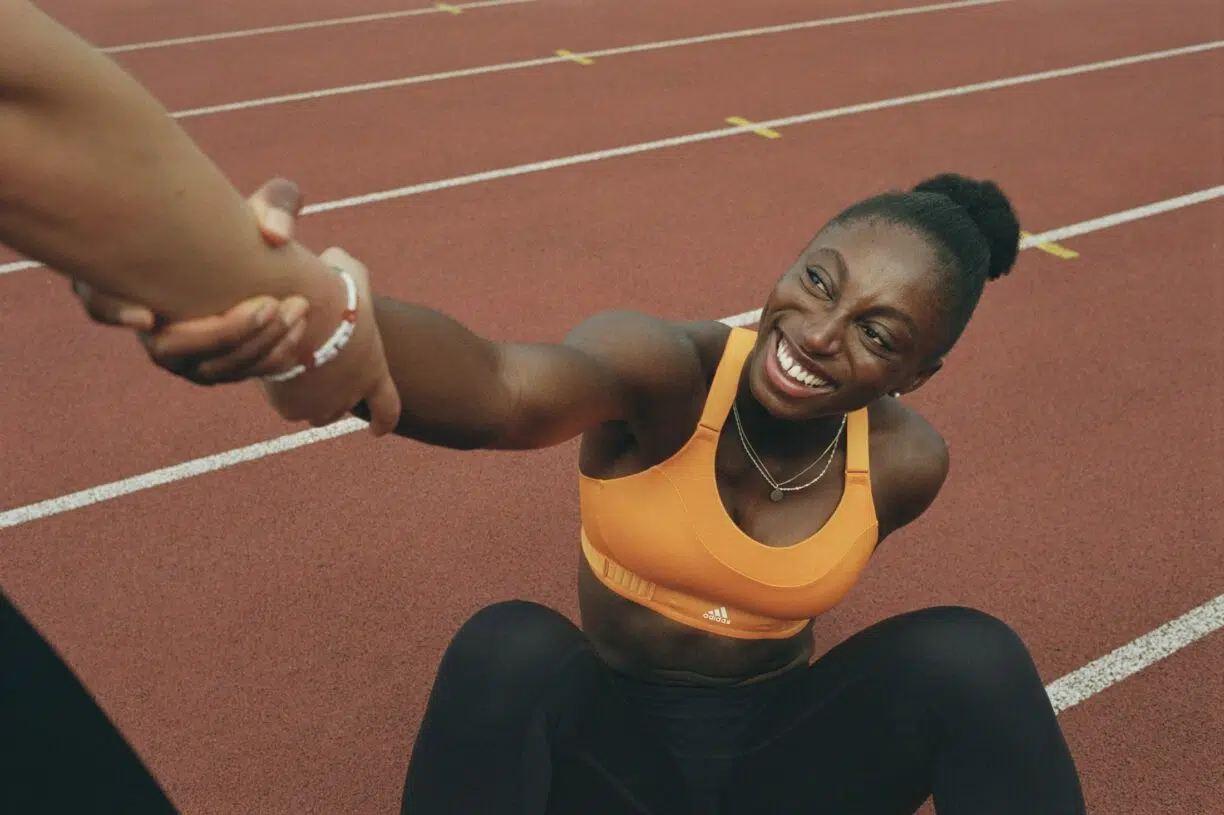 SUPPORT FOR ALL
This year adidas are making their biggest ever commitment to women and a big part of how we do that is by innovating products to better serve our athletic community.
Sports bras are a foundational piece of kit, but research into the category uncovered vast dissatisfaction from women who weren't being properly supported.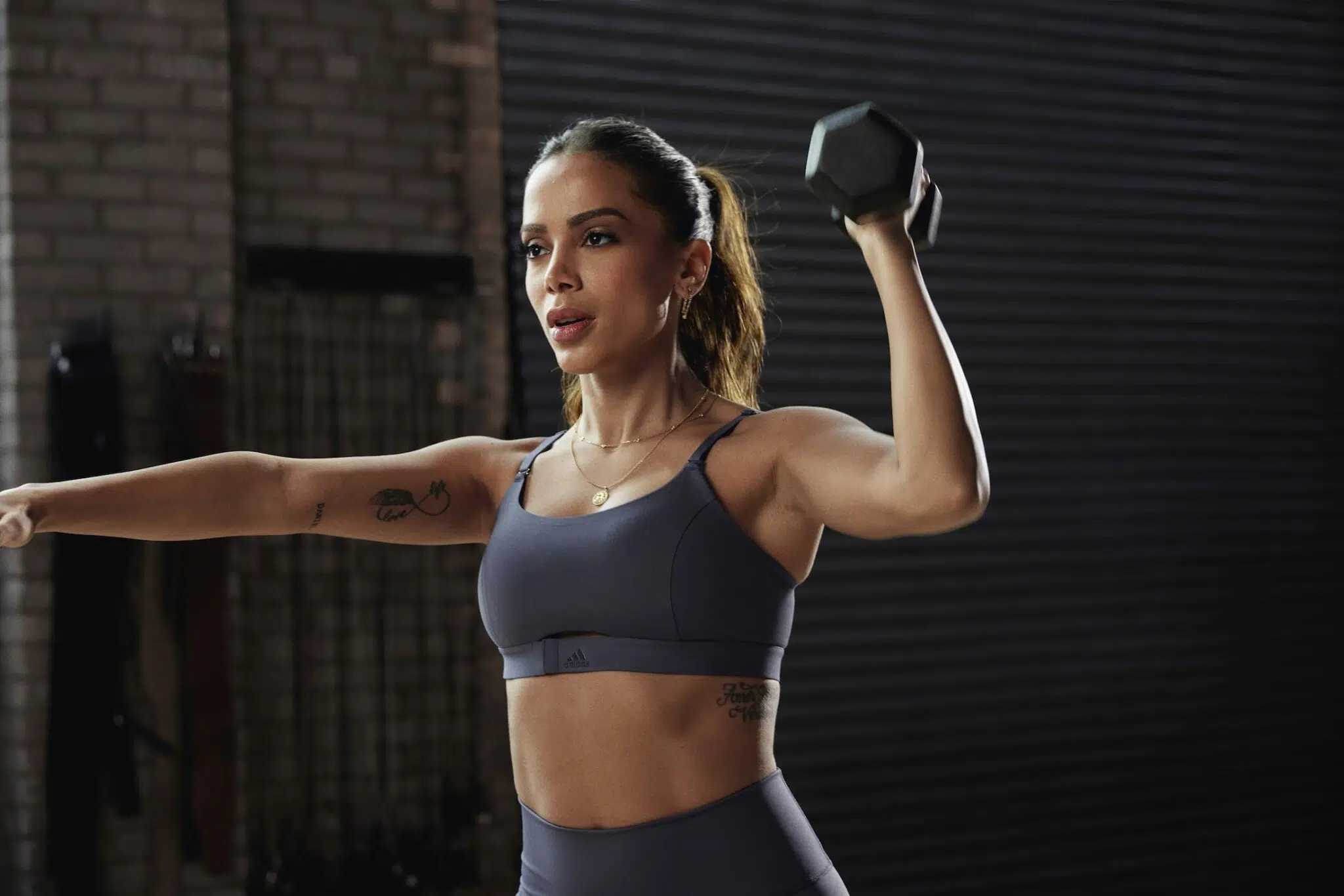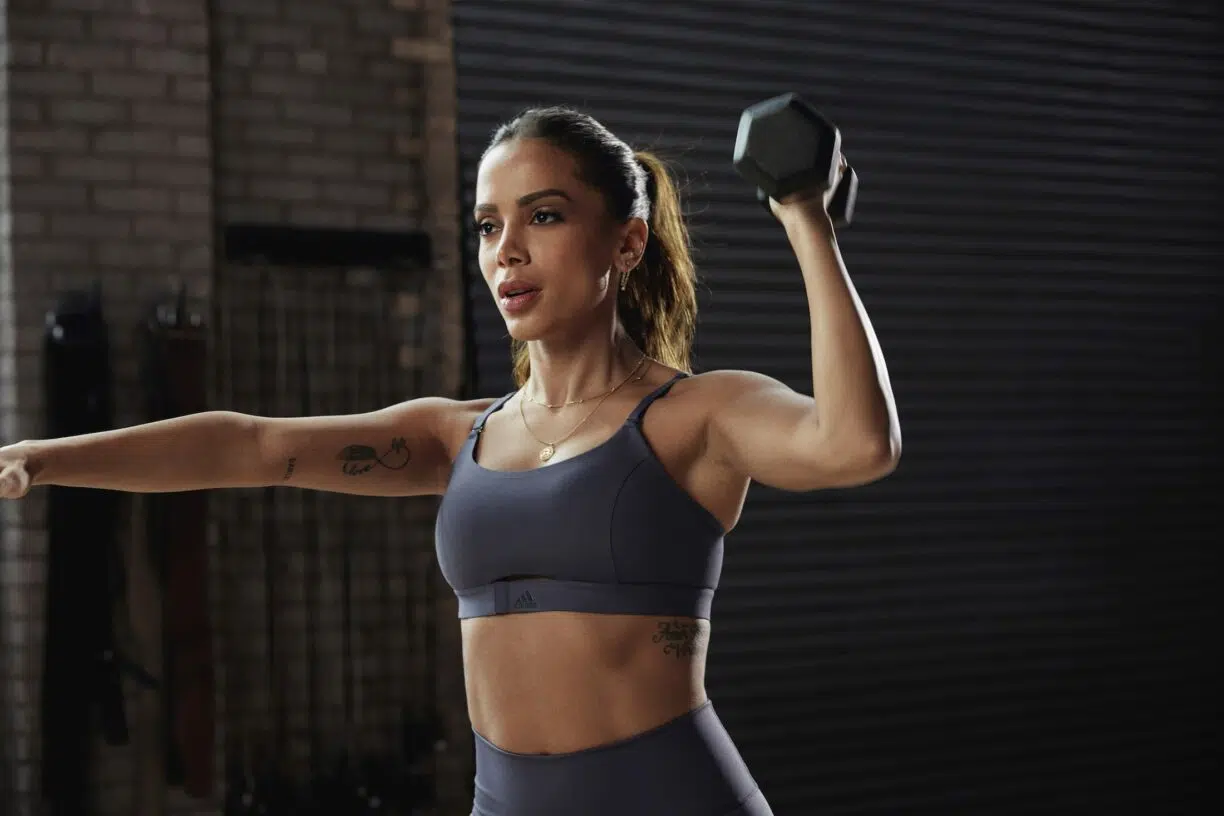 That's why – after comprehensive research and development – adidas have created 43 new styles across 18 product franchises, to give them more choice and help them find the sports bra that's right for them.
This is adidas's most extensive and size-inclusive sports bra collection to date, created to help more women experience sport without restraint.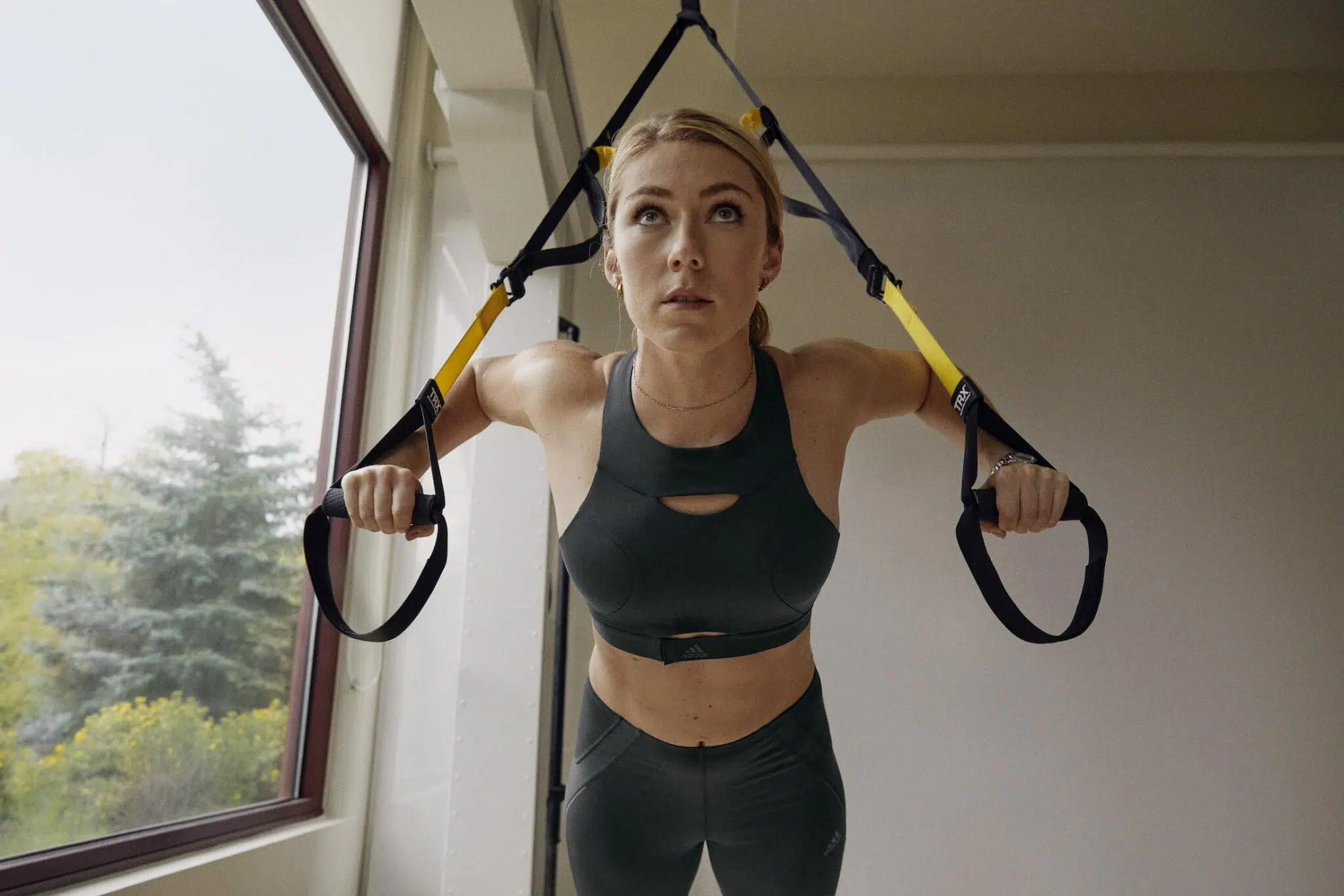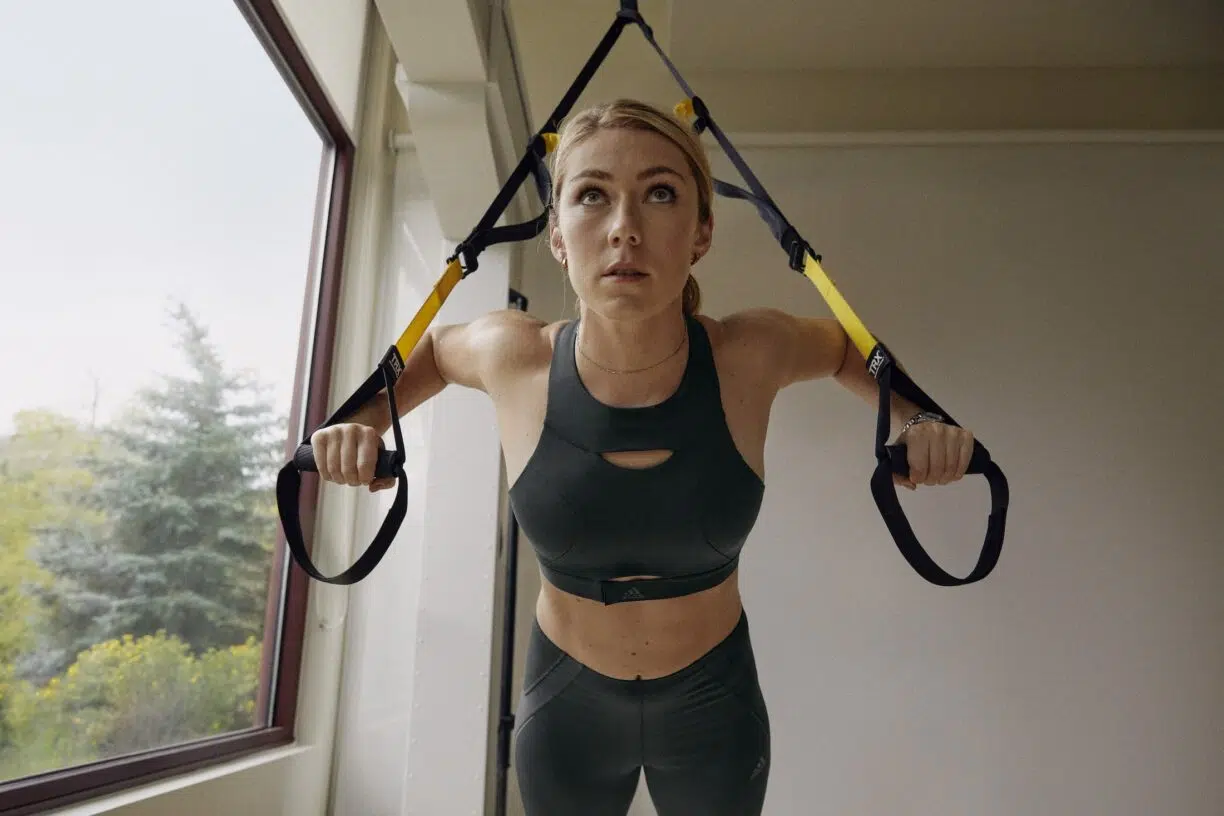 Using the latest material and design innovations, the new collection features:
TRAIN – ADIFLEX training bras offer sleek coverage and support with a cool touch for a powerful feel.
The range is designed to unlock the highest levels of performance for HIIT, team sports, gym sessions, and everything in-between.
Each piece features breathable custom stretch fabrics with heat zones and quick drying.
STUDIO – ADISOFT bras are where comfort meets performance. With simple, minimal detailing and contoured seams, the super-soft garments provide all-round support with a stylish finish.
The range is designed to move with the body for fluid motion – perfect for the studio, soft sports, and light to medium impact training.
EVERYDAY – ADIBARE bras offer stylish comfort 24/7. Light-as-air and silky smooth, each piece in the range is crafted with a stretchy breathable AEROREADY fabric that keeps its shape perfectly.
Designed with a natural cotton feel that fits like a second skin for that 'barely there' feeling all-day long.
RUN – ADIFORM bras are designed to provide a distraction-free running experience thanks to strong and smooth fabrics that wick moisture and stay cool during hard runs.
Designed with secure wrapping, custom stretch, and flat seaming for ultimate comfort, runners can hit the road with confidence and support, exactly where they need it most.
Support starts here.
The SS22 Bra Collection is available worldwide from February 14 via www.adidas.com/women-sports_bras, in stores, and via the adidas app.