Last updated on December 8th, 2021 at 08:30 PM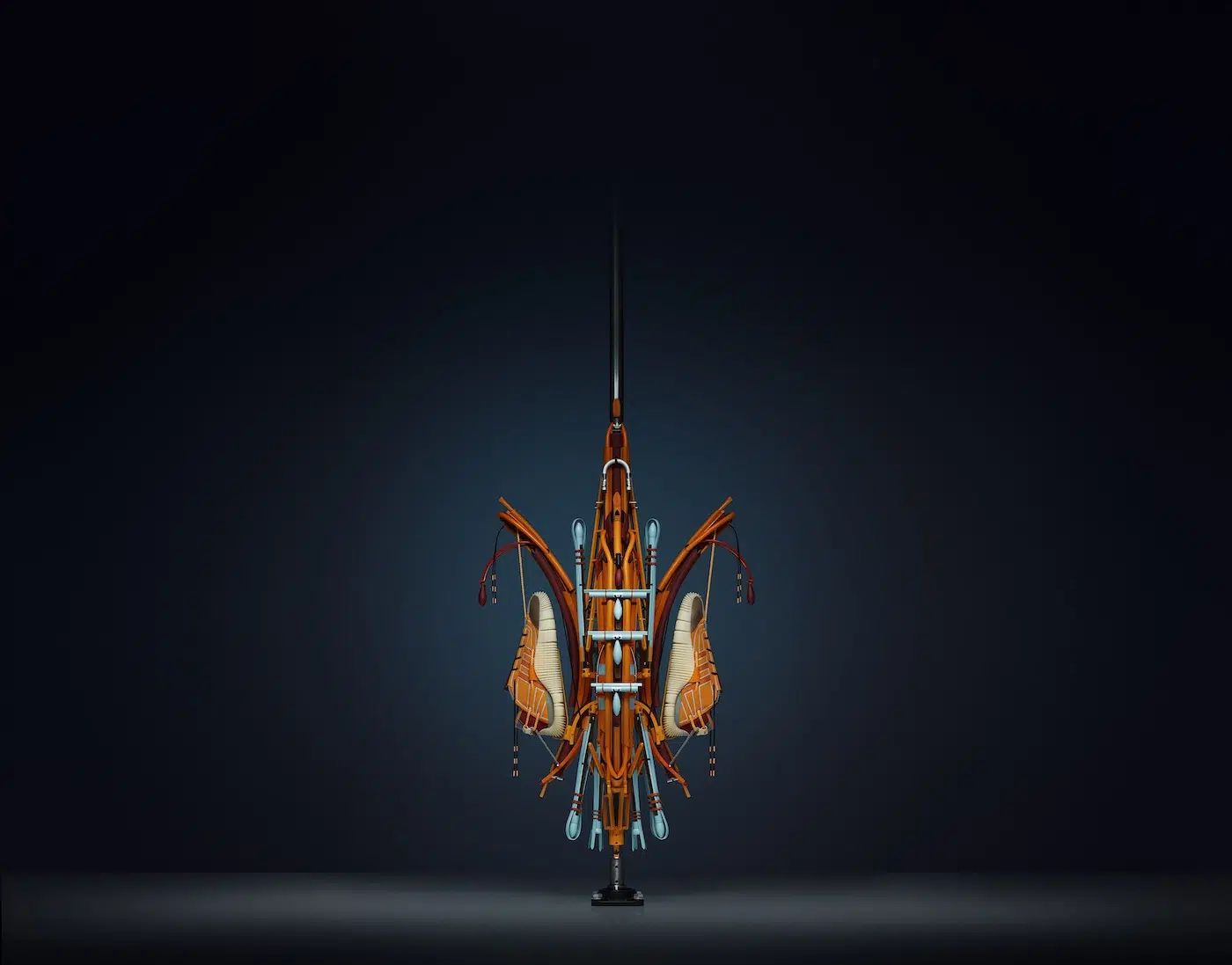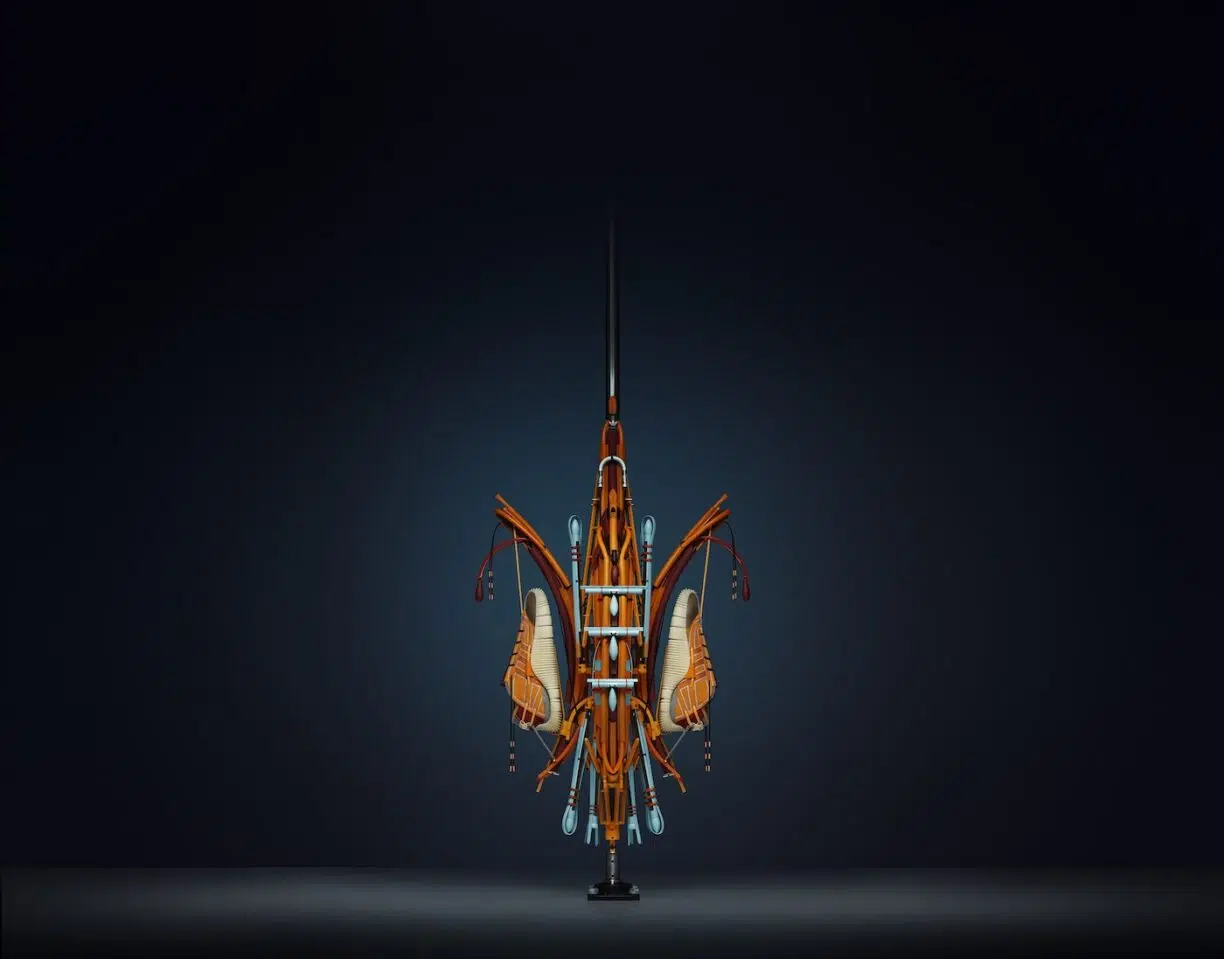 adidas Originals and Craig Green introduce CG SCUBA PHORMAR, featuring the first sole the celebrated British designer has created with adidas Originals.
The ergonomic sole wraps around the foot, defined by a ridged texture that echoes both the quilting in Green's collections as well as the adidas 3-stripes.
The upper evolves the ingenious cording structure pioneered by Green, now the signature of the PHORMAR style.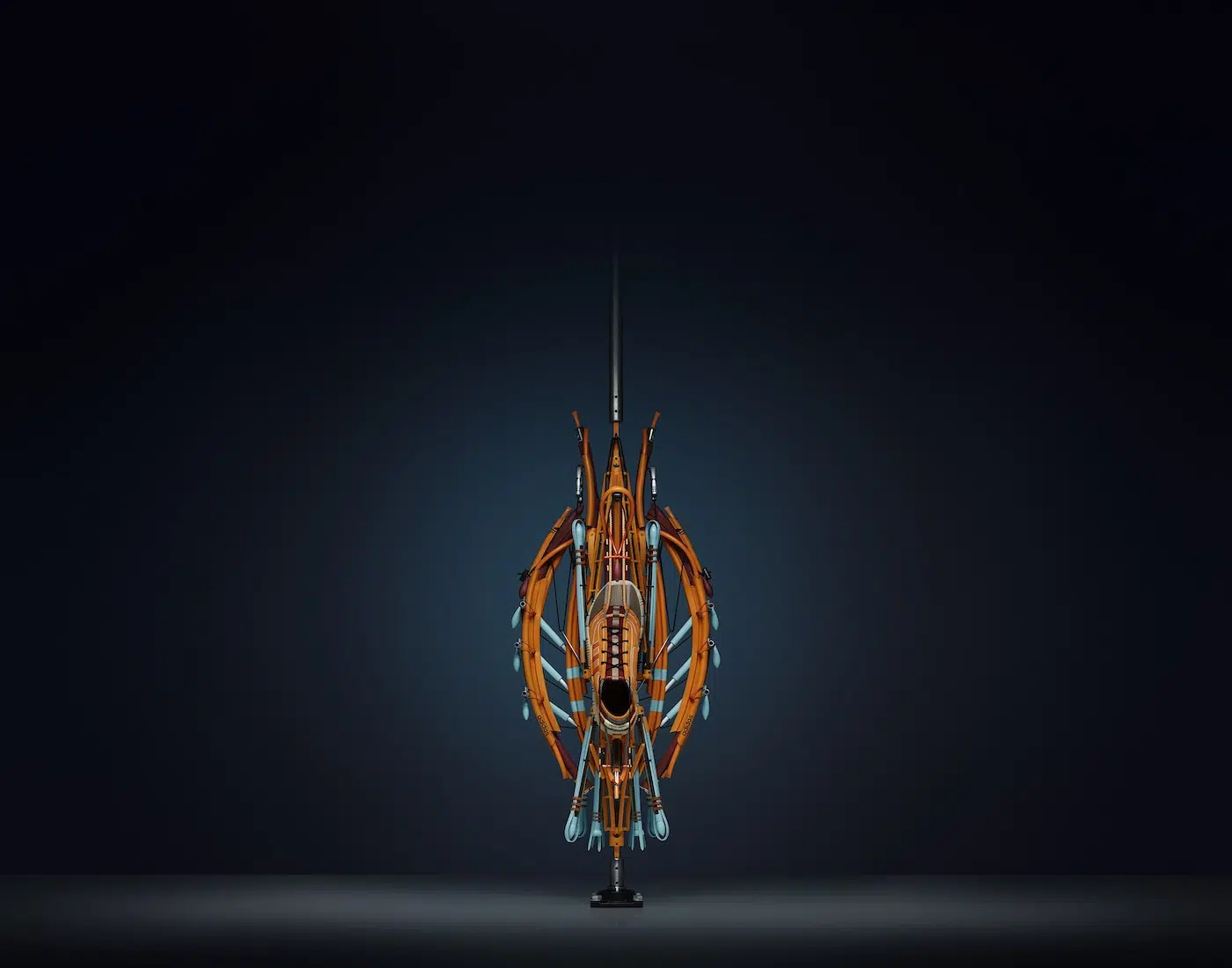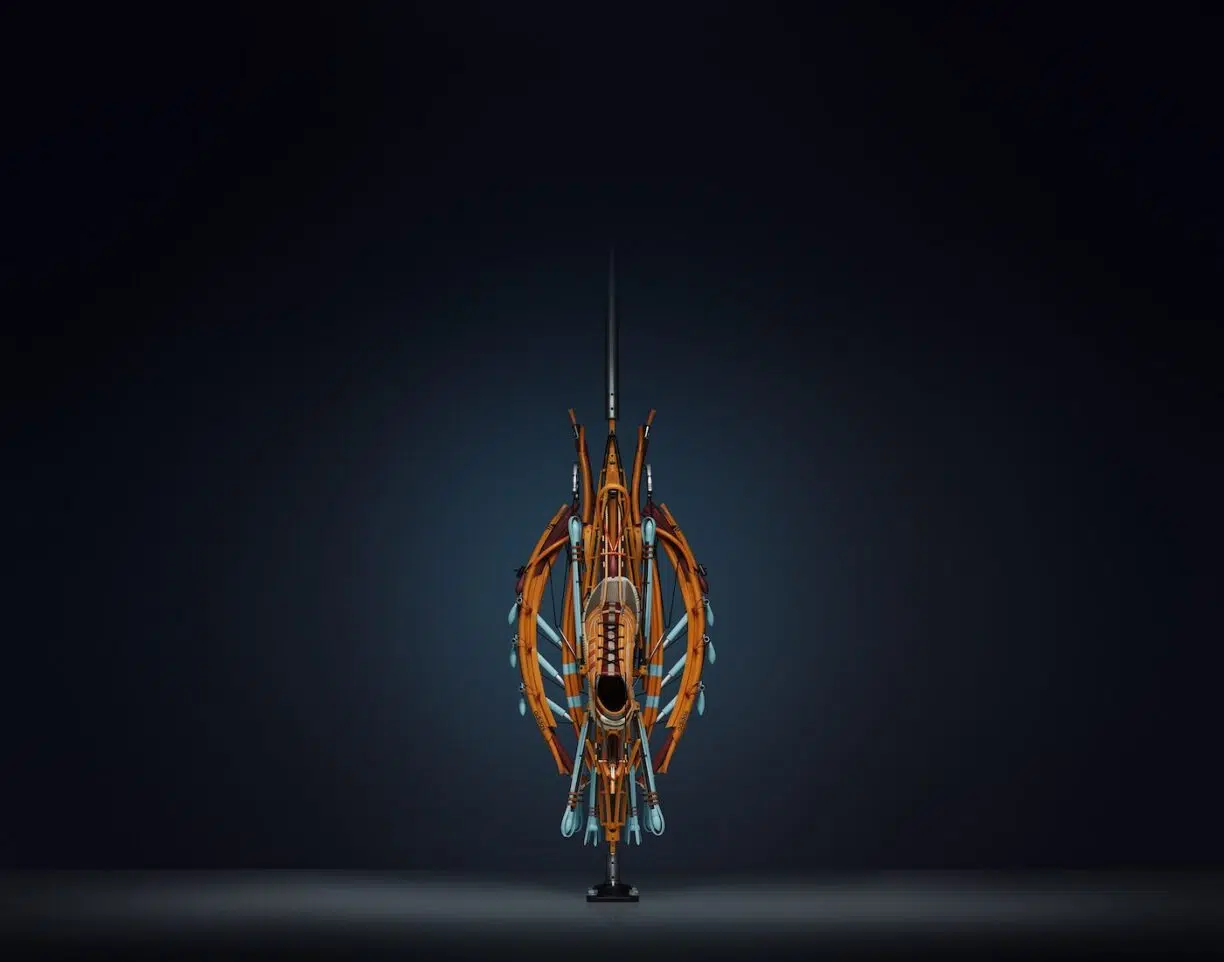 I AM ALWAYS INTERESTED IN THE EVOLUTION OF DESIGN IDEAS, CREATING AN AESTHETIC THAT IS FOUNDED IN FORM AND FUNCTION. THIS SEASON, WE WORKED CLOSELY WITH ADIDAS TO CREATE OUR FIRST SOLE,REFLECTING BOTH THE QUILTING THAT IS A SIGNATURE OF OUR BRAND, AS WELL AS THE ICONIC ADIDAS 3-STRIPES. WE THEN EVOLVED THE CORDING SYSTEM INTRODUCED LAST SEASON TO CREATE THIS BRAND-NEW STYLE.

Craig Green
For the first sole Craig Green has created with adidas Originals, he celebrates their collaboration by bringing together design signatures of the two brands.
The ridged sole of the CG SCUBA PHORMAR echoes the quilting that has become a staple of Green's collections, as well as the famous adidas 3-Stripes at the ball of the foot.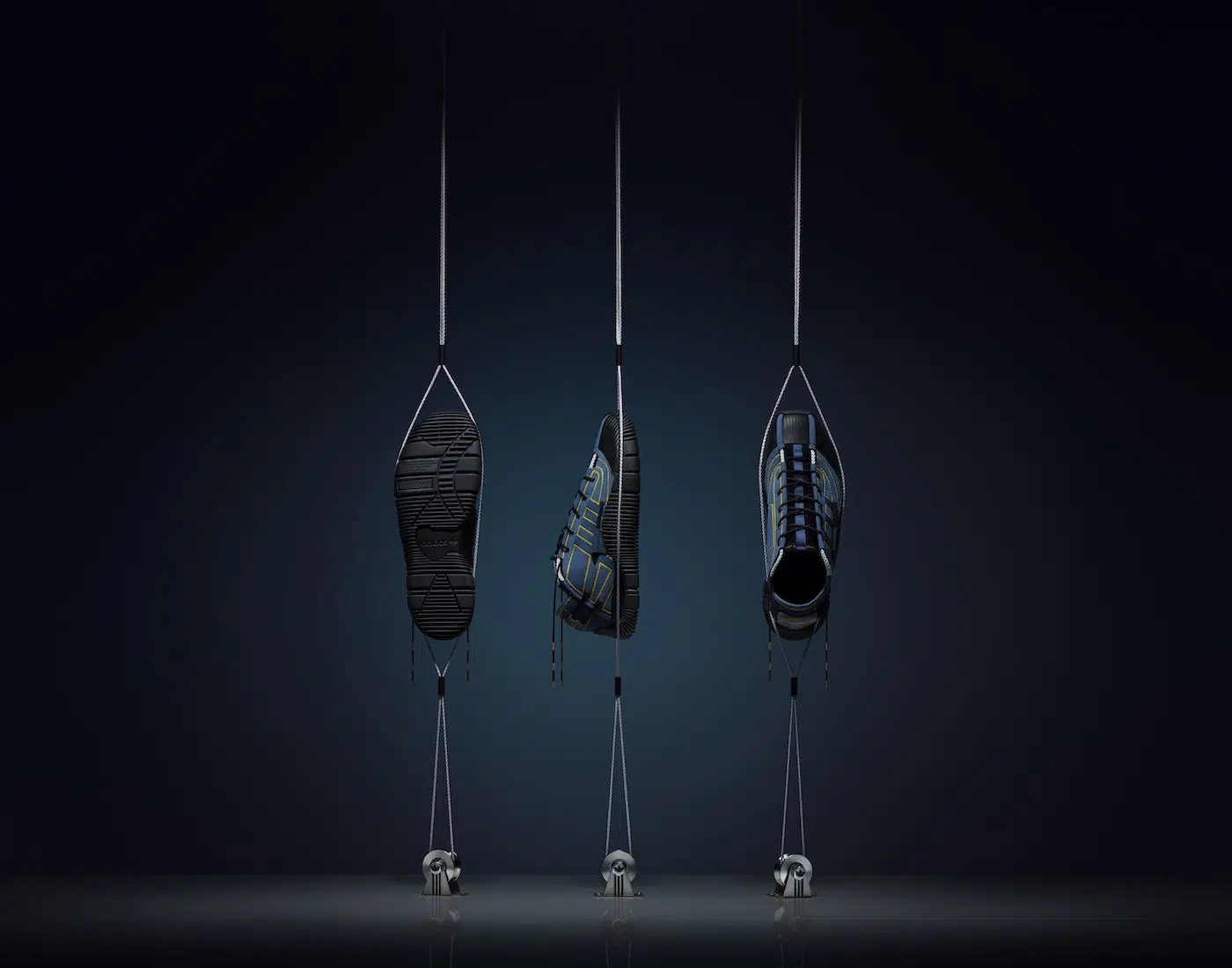 The tooling is inspired by scuba footwear, resulting in a sole that's ergonomic and wraps around the foot.
The upper continues Green's exploration of cording, creating collapsible structure held through a complex system of tunnels and cords.
The top cord is held under the toe cap then runs along the eye stays, emerging as loops at the mouth of the shoe before tunnelling under the heel.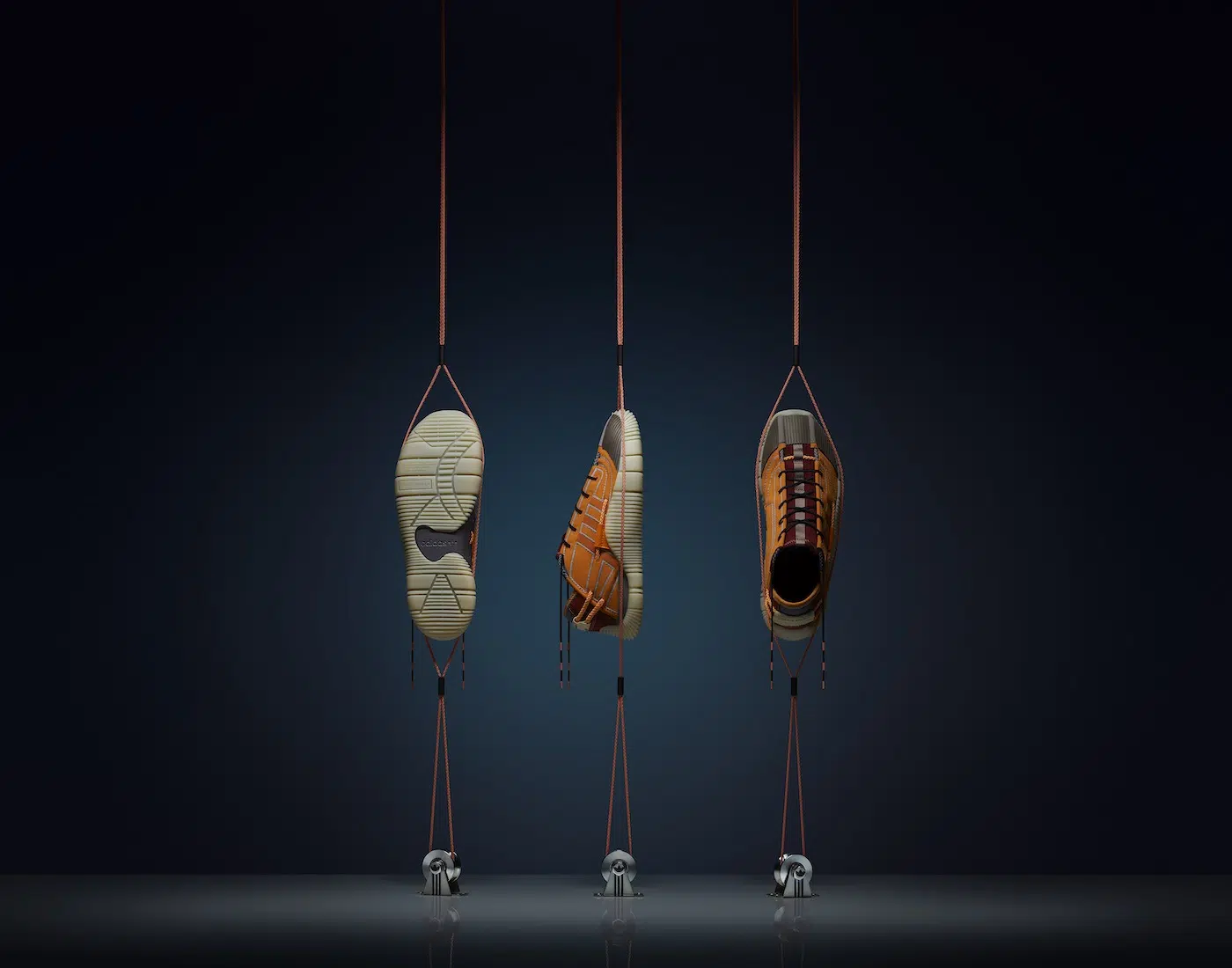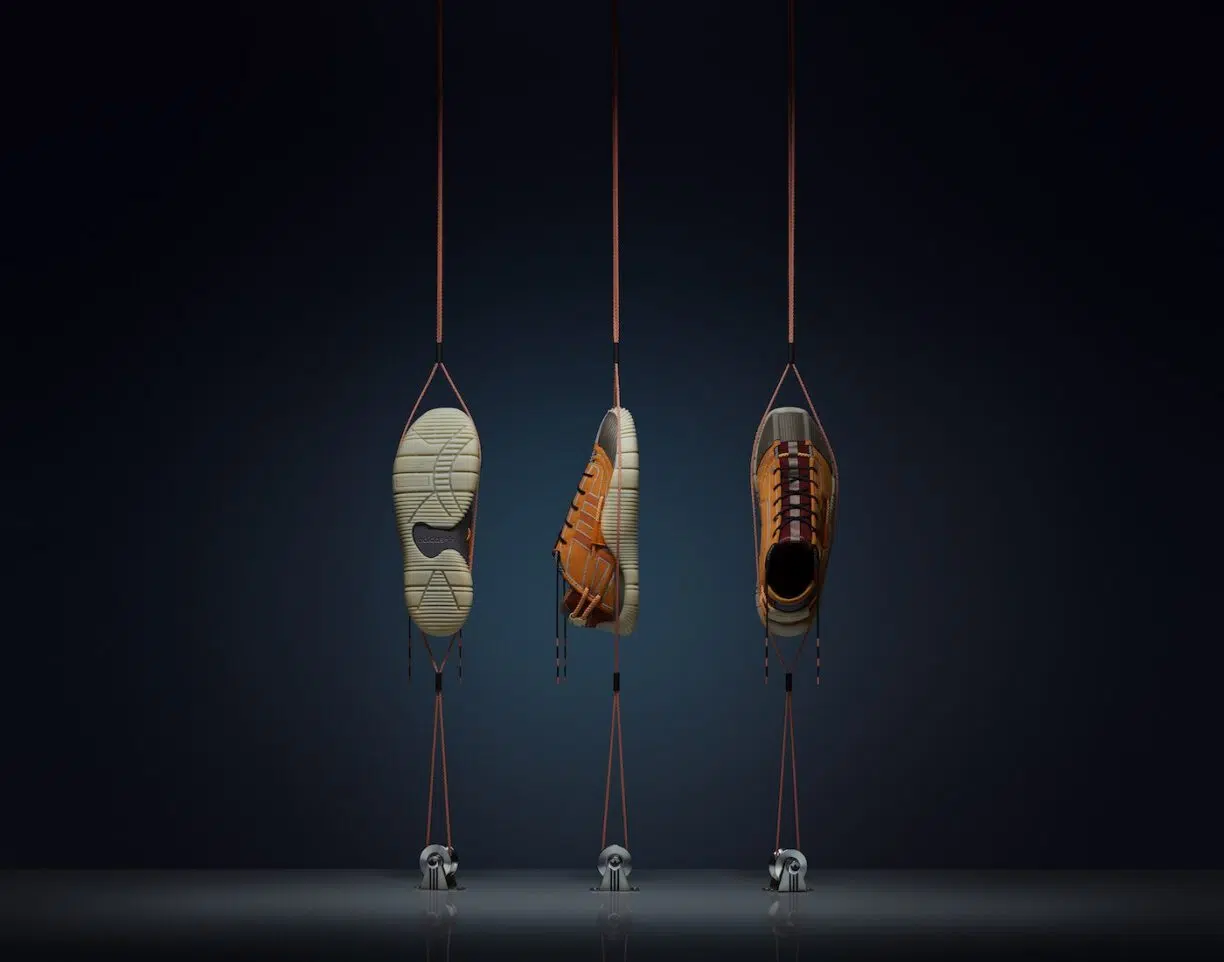 A second contrast colour cord feeds across at the toe, before tunnelling across the length of the upper to emerge at the heel, where it meets another cord to hold the branding tab.
The tab runs across the internal foot construction, which is visible at the cutaway heel of the shoe.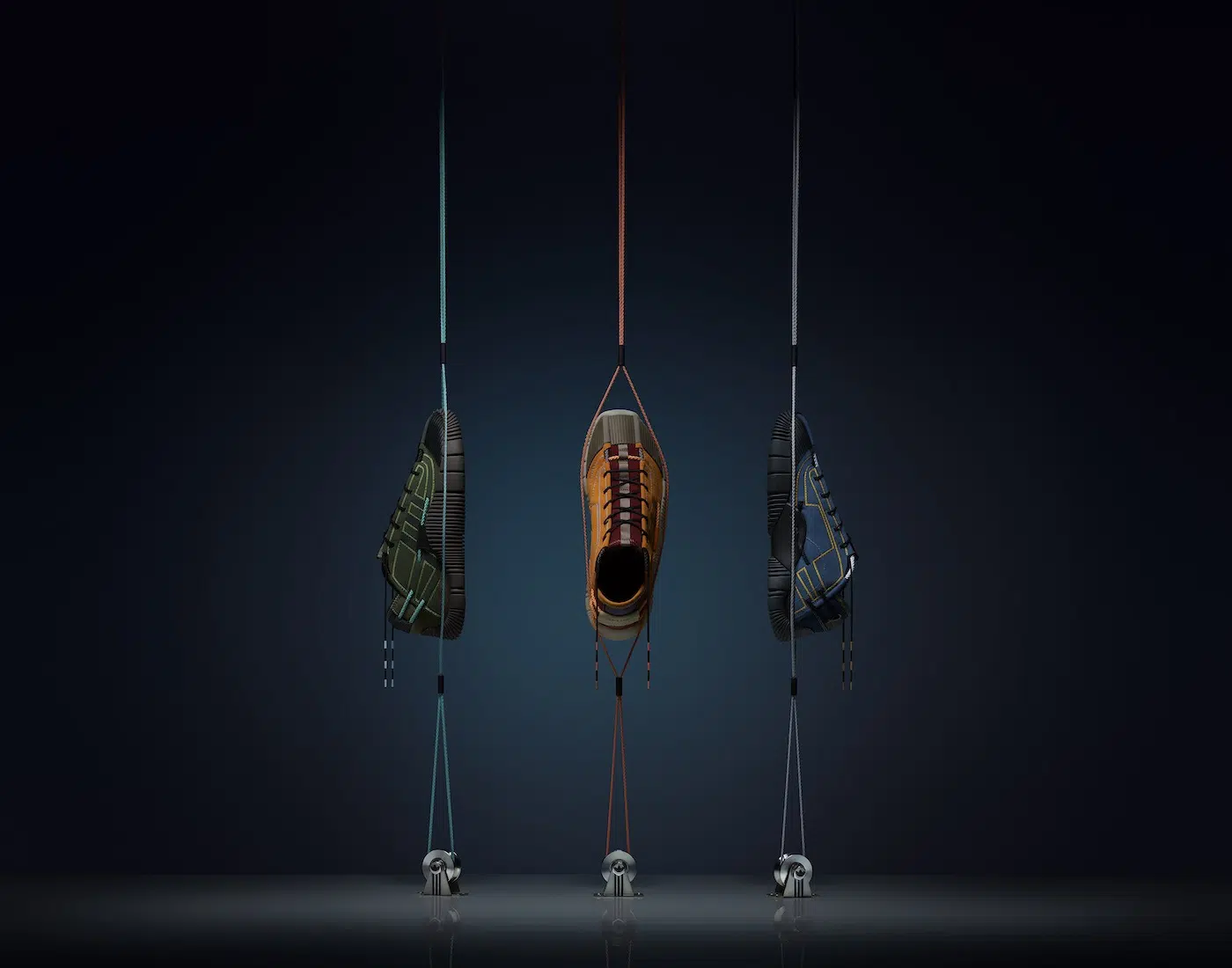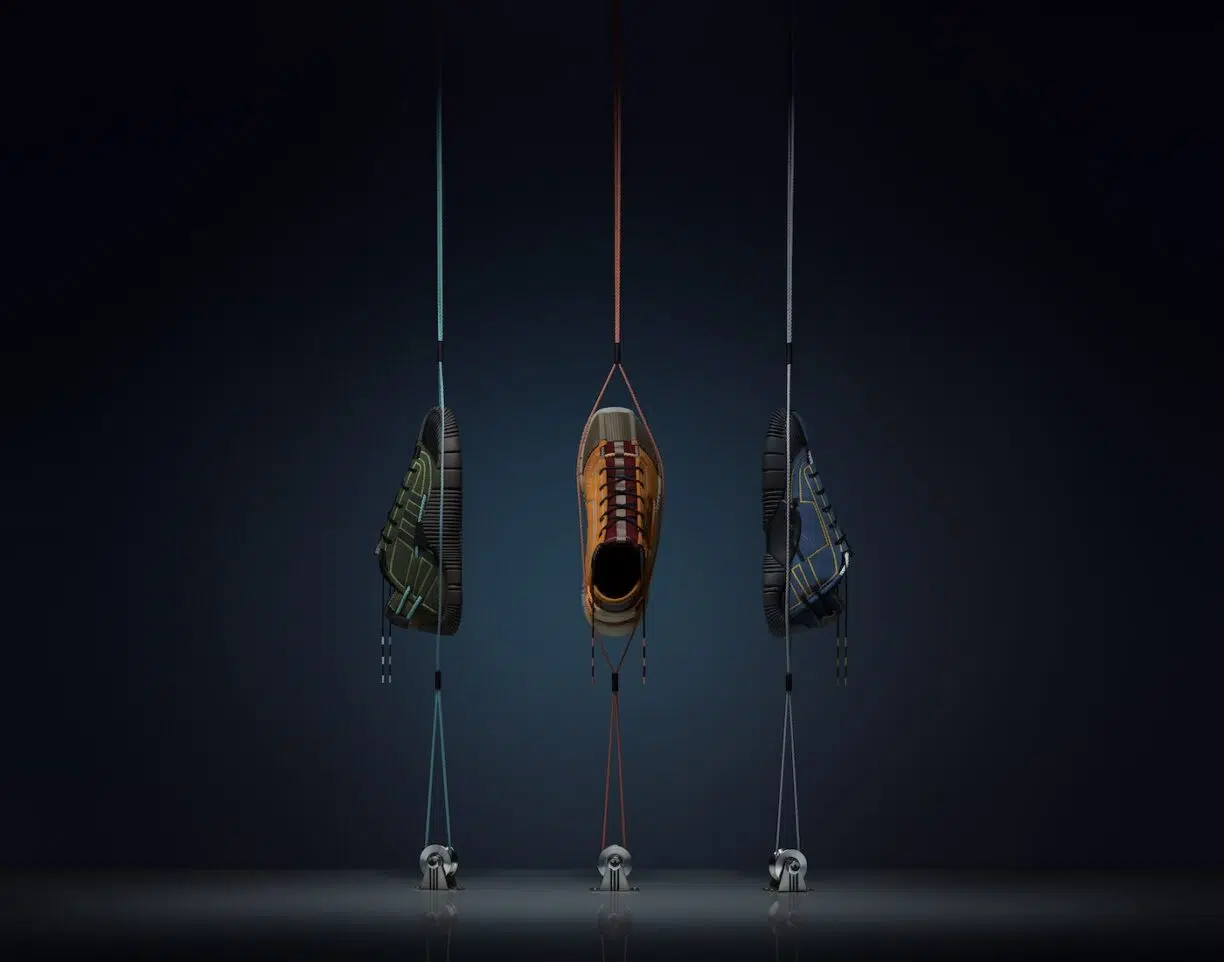 Craig Green and adidas Originals introduce a new design detail for the laces, which have 3-Stripes tips, while the Trefoil badge appears on the lateral.
Meanwhile, the three CG SCUBA PHORMAR options feature contrast stitching, picking out the tunnels for the cording and the contrast 3-Stripes printed on the side of the upper.
There's a colourway that combines orange, brown and black; one with two shades of grey alongside blue oxide; then another style that brings together three shades of green: moss, pine, and solar green.
For the campaign, Green has created a new version of his adidas Original spinning machines.
These structures are made using elements from the CG SCUBA PHORMAR, with the shoes themselves at the heart of the machine. Once spinning fast, the machine unfurls to create an impression of the celebrated adidas Trefoil.
Arriving on December 9th, the Scuba Phormar is available through Confirmed and selected retailers.