Building Bridges Through Basketball (BBTB), started in Chicago in 2016, is a collective effort between Under Armour, the National Basketball Association (NBA) and the Ross Initiative in Sports for Equality (RISE).
The 10-week program was designed to help build trust and bridge divides in communities by bringing together members of law enforcement and young people in 2.5-hour sessions, featuring a combination of on-court basketball training and hands-on leadership activities designed by RISE that focus on identity, diversity and conflict resolution.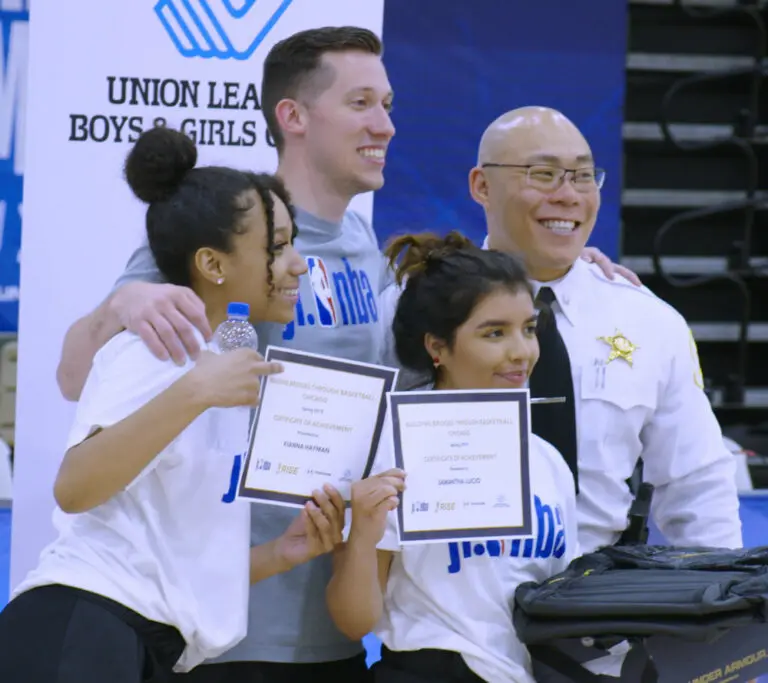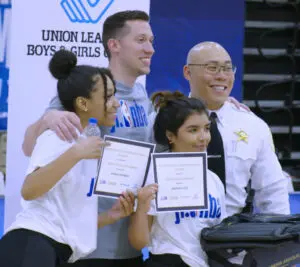 This programming is hosted by local organizations; the Union League Boys and Girls Club in Chicago, Challengers Boys and Girls Club in Los Angeles, and Naomi Drenan Recreation Center in Charlotte.
The ESPN Sports Humanitarian Awards recognizes athletes, teams and sports industry professionals who use the power of sport to make a difference throughout the world.
This year, UA received the ESPN Sports Humanitarian Corporate Community Impact Award in recognition of its work with BBTB. Under Armour's involvement in BBTB comes through its UA Freedom initiative, which supports those who devote their lives to defending their country and helping their communities.
It helped me break that cycle… it made me start trusting the officers more, because I had something against police before all of this because of the things I've experienced… Building Bridges Through Basketball helped me show people that I am a leader and can actually speak up for myself."

— Destiny, 15-year-old 2019 BBTB Participant
BBTB is an example of the work that can be done to build thriving communities, united by trust and integrity instead of broken by fear and isolation.
The foundation of strong bridges begins by strengthening the connections between authority figures and the next generation of leaders.
This 10-week program requires youth and police officers to see one another not as opponents, but as teammates equipped to positively transform their communities.
Before youth take the basketball court for drills, they engage in open dialogue about topics impacting their respective communities.
Luis Crespo, a 17-year-veteran of the Chicago Police Department, shifted his career to community policing two years ago to work with a variety of demographics and become a well-rounded officer. 
Working with BBTB since its inception, he's inspired by the relationships established between the participants over the course of the program.
"It's just the idea of being part of something bigger than yourself, the idea of working with people who may be a little apprehensive to work with police and then just realize that officers are just like every individual. It's our profession, not so much what we are or who we are, but what we do," Crespo said.
The program gives youth a sense of self-esteem and leadership skills to be able to make a difference in the community.
Since BBTB first launched, it has reached hundreds of young people and officers in communities around the country.
Basketball is a team sport with a longstanding history of breaking down barriers and bringing people together and, with this ethos, BBTB continues to create cohesion in communities.