Last updated on September 29th, 2021 at 08:19 PM
British heritage performance wear brand Musto has launched their new Autumn Winter 2021 collection for adventures on land and on the water.
The collection features new designs, technical innovations and contemporary updates to long-held favourites.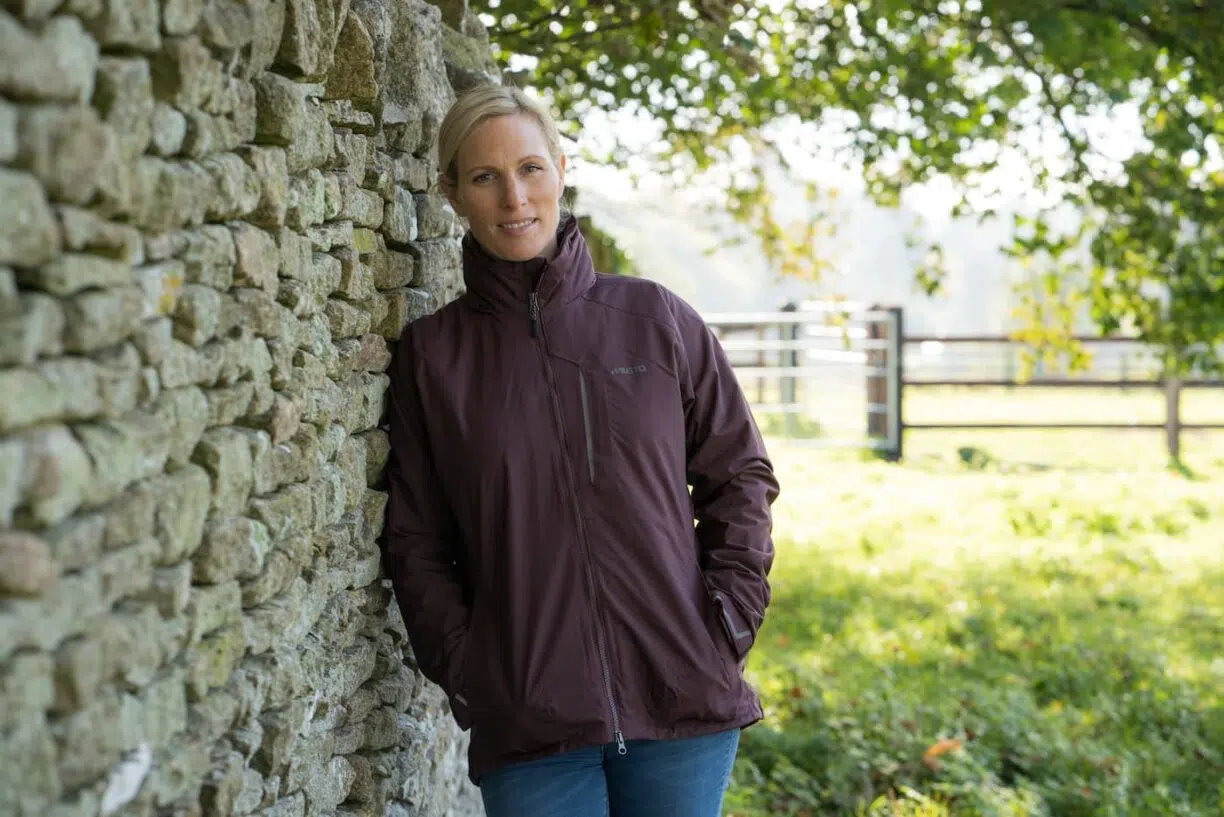 Whether taking on the beautiful and challenging coastline or cutting a striking figure out and about in the city, Musto's new collection offers classic, stylish and quintessentially British outdoor wear for every occasion.
Musto ambassador Zara Tindall stars in the campaign, modelling products from the Fenland and Marina ranges. This marks the 13 year anniversary of Musto and Zara's partnership.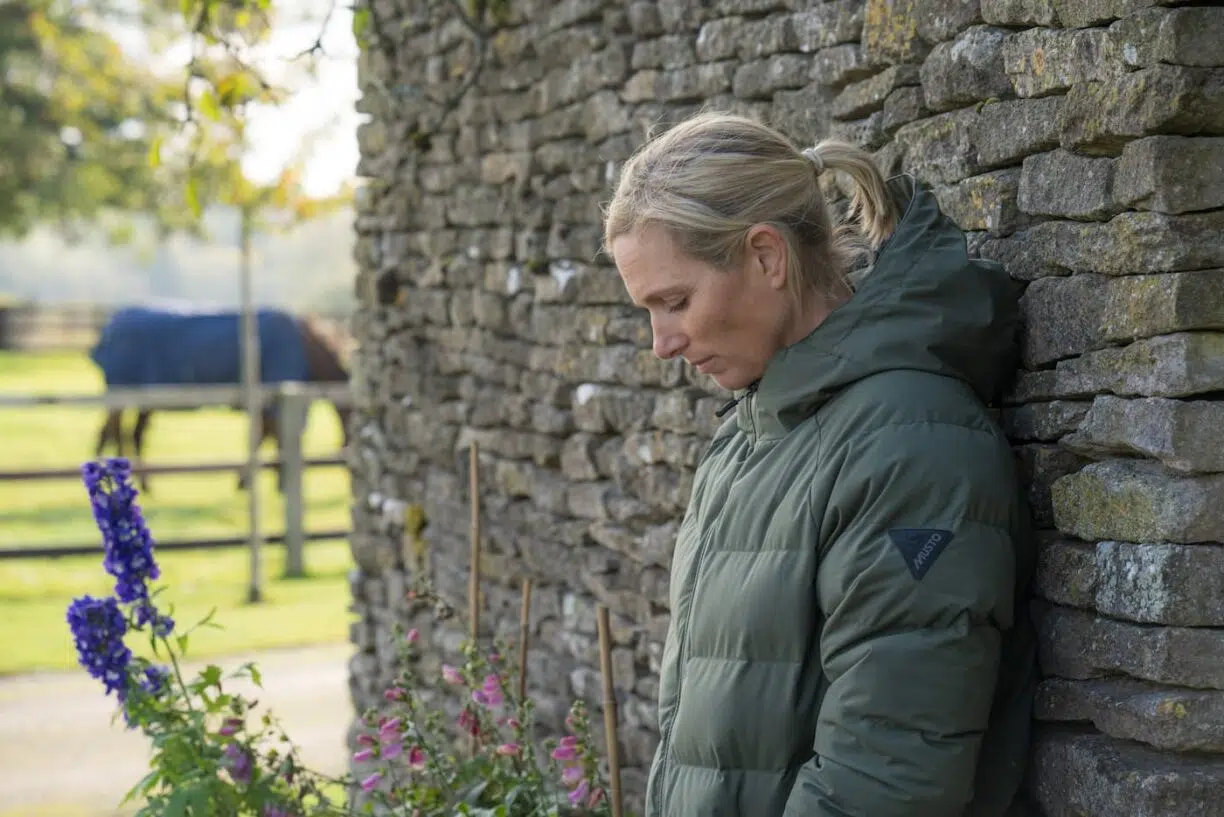 Zara commented "I have been wearing Musto since childhood and I'm so excited to continue in my role as a Musto ambassador by being part of their autumn winter 2021 campaign. 
Musto's classic designs and technical knowledge are the reasons why it is one of my go-to brands.. Whether I'm walking in the countryside or taking care of my horses, I know I'll be ready to take on the worst British weather can throw at me and look smart while doing it".
Musto Land Rover Collection
The Musto Land Rover Collection is a meeting of two iconic British brands.
Musto's design expertise and state-of-the-art material technologies meld with Land Rover's precision engineering to create an adventurous expression of the British outdoors.
The collection is designed to withstand some of the harshest environments on earth and look stylish while doing it.
The brand new Land Rover Gore-Tex Explorer Parka (£400) is a sleek jacket built for hardcore adventures.
Ultra durable two layer GORE-TEX* fabrication, waterproof up to 28k*, and fully taped seams ensure the wearer will stay bone dry in stormy weather, while PrimaLoft® RISE insulation ensures warmth and comfort, even when wet.
PrimaLoft's thermal efficiency is equal to goose down and its unmatched breathability ensures ventilation in the most challenging of climates.  
The lining of the jacket is dyed with ​​e.dye®, which requires 85% less water, 90% less harmful chemicals and results in 12% less CO₂ emissions compared to traditional dyeing techniques.
Wearers can go forth and adventure knowing that the jacket is responsibly produced and will stand the test of time.
The new collection comes with a suite of sleek new accessories. The Land Rover Urban Umbrella (£45) is a standout piece and features a reverse opening mechanism that prevents getting dripped on and optimises durability in high winds.
Marina Collection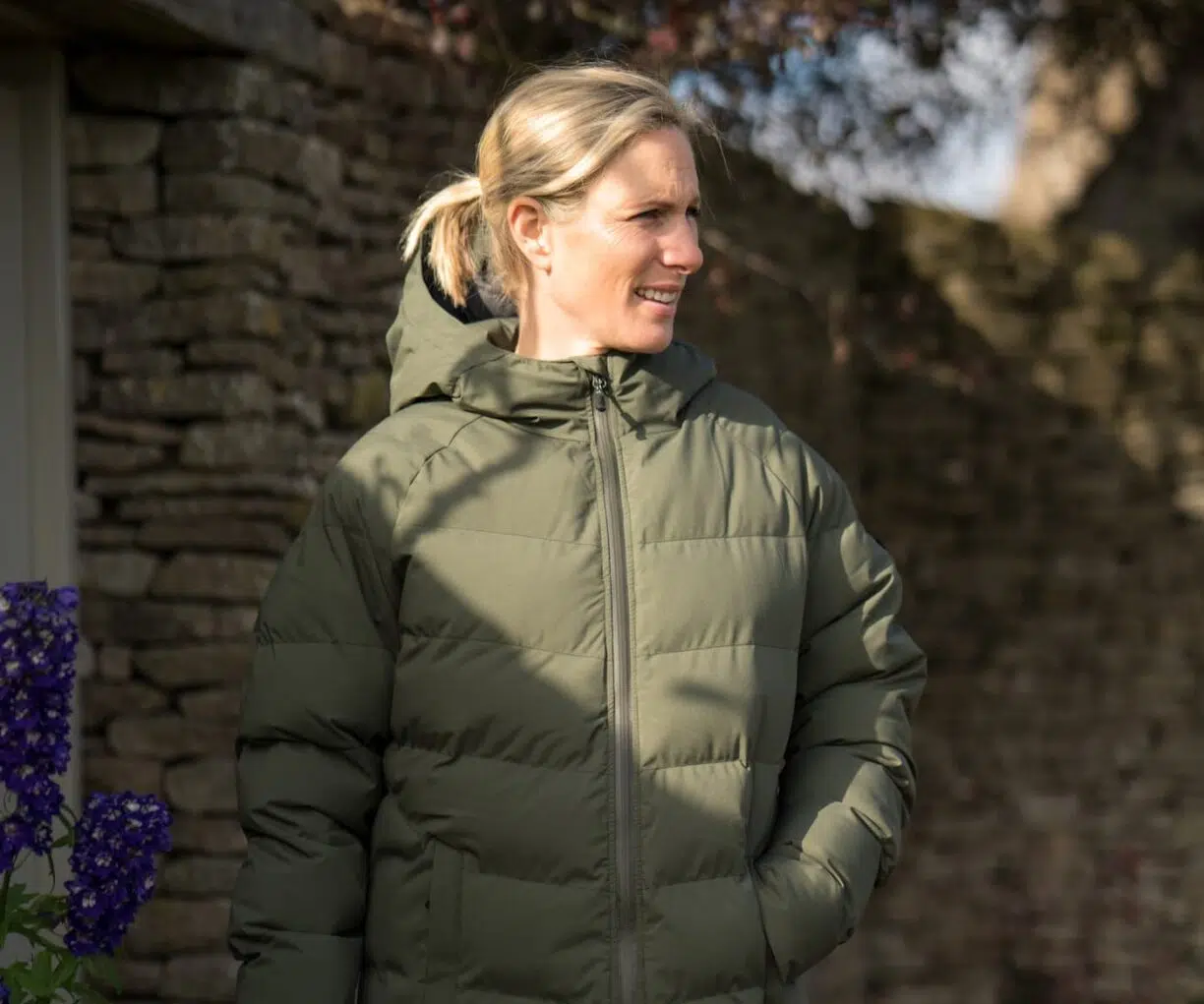 The Musto Autumn Winter 2021 Marina collection is designed with coastal communities at its heart.
The British coastline, spanning 31,368km, provides a constant source of inspiration for Musto and its most fertile testing ground for these new pieces.
The Marina collection melds Musto's technical marine heritage with contemporary designs, built for purpose and responsibly constructed with sustainable materials.
Musto hopes to inspire adventurers to get out and explore the islands, bays, headlands and peninsulas with this new range of products.
The Marina Long Quilted Parka 2.0 (£250) is a standout piece in the collection, balancing the season's signature on-trend parka silhouette with shower resistant fabric.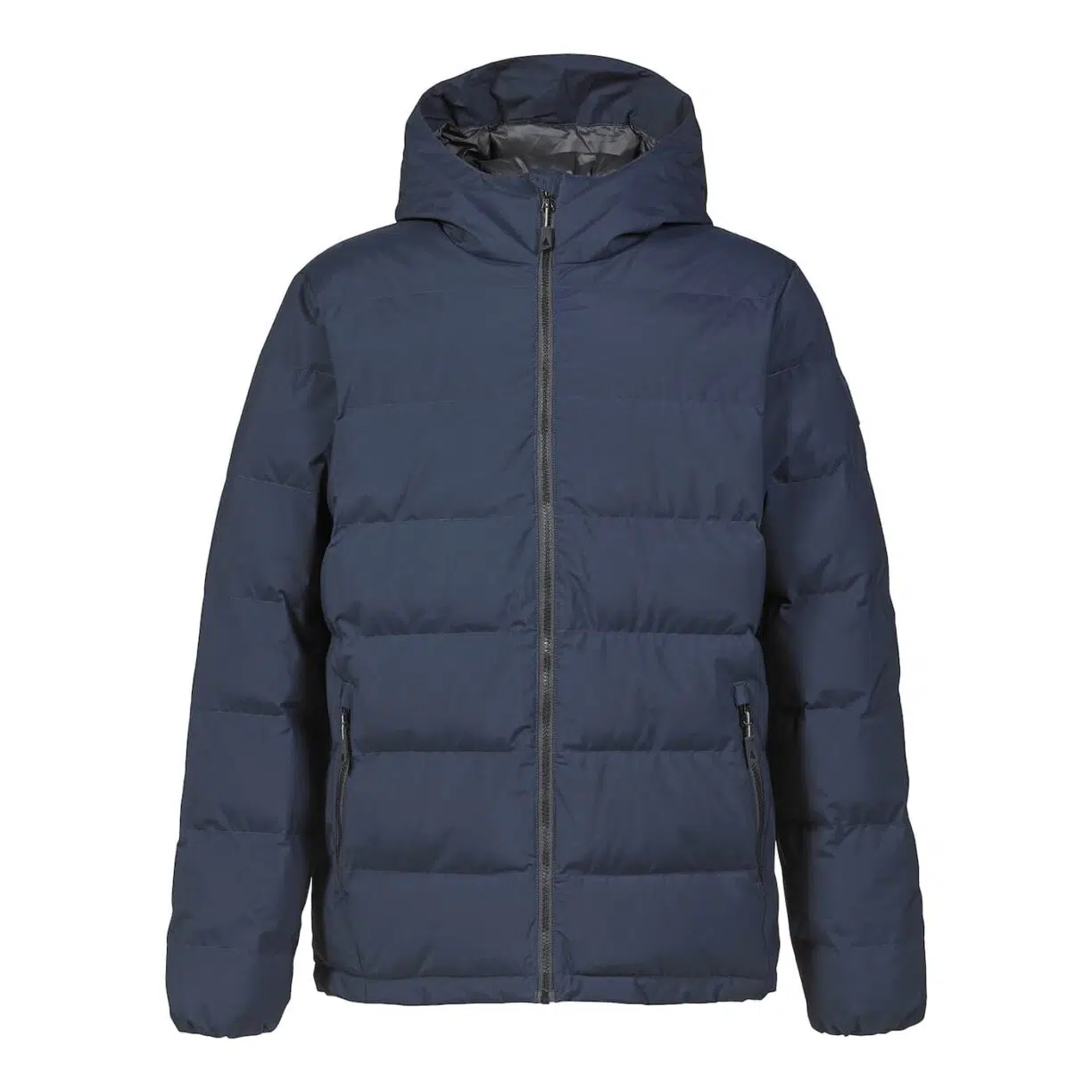 The jacket, available in deep green and black, features a subtle matte finish and is waterproof to Musto's BR2 standard*.
Lined with PrimaLoft Black Insulation Hi-Loft, made from 100% recycled polyester,  it maintains warmth even when wet and provides the luxurious look and feel of a down puffer jacket in a synthetic performance garment. Perfect for a chilly day out by the water.
Other products in the menswear range include cozy knitwear pieces, essential layers for the complete autumnal-cool look. The Marina Crew Knit (£75), available in tech taupe and navy, is a menswear staple.
Made from 100% soft cotton, the stitch detail texture is a modern take on the timeless Breton stripe and will see the wearer through the cold months ahead.
The Marina Half Zip Knit (£90), available in fig, tech taupe and navy, is essential for any winter wardrobe; 5GG English Rib provides weighty warmth but is light enough to layer under a jacket.
The Marina Quilted Jacket 2.0 (£220), available in rhubarb and navy for women and slate blue, navy and fig for men, is a sleek puffer jacket featuring a Durable Water Resistant Coating and warm blowable 100% recycled polyester insulation. Perfect for wintry walks, by the coast, in the countryside or on the commute to work.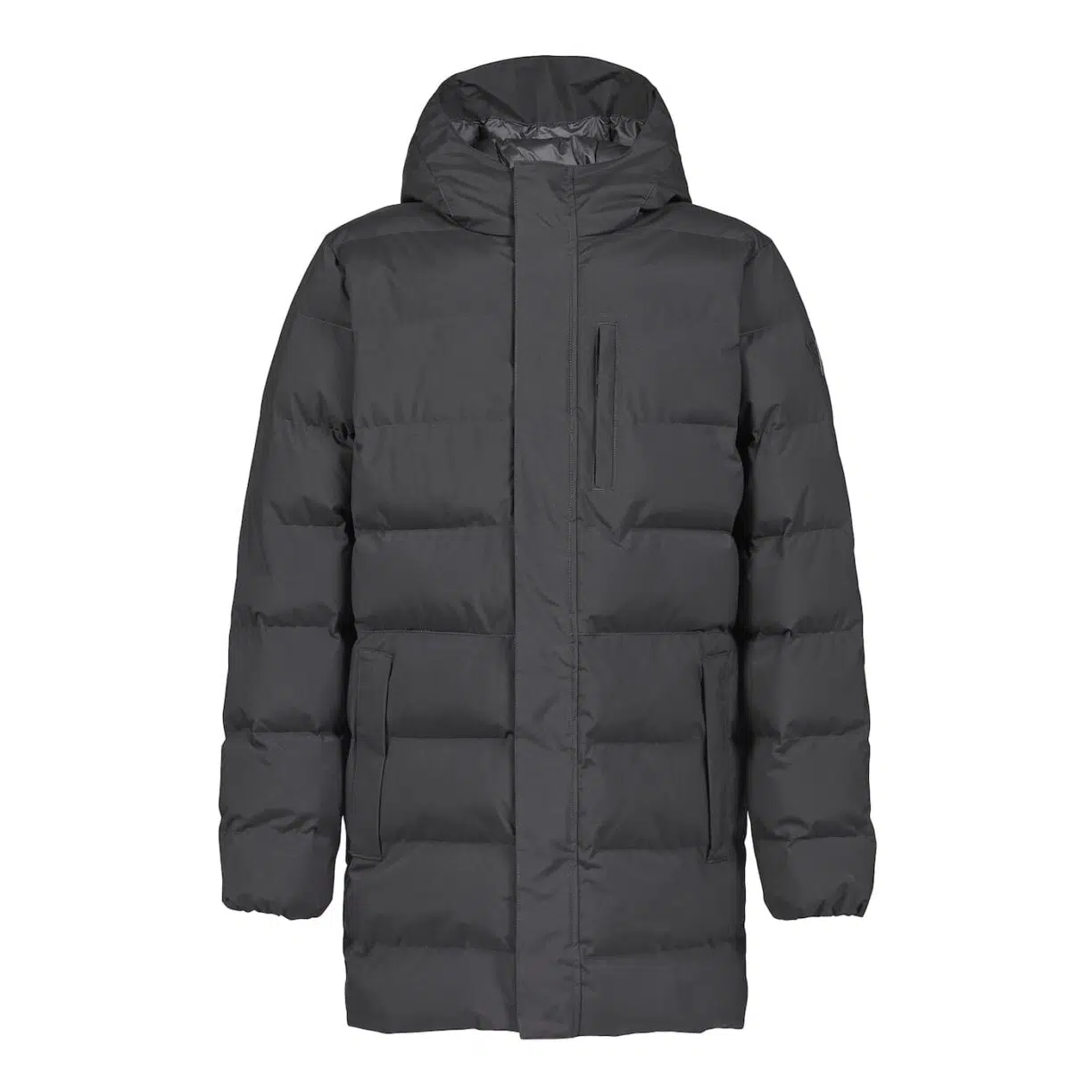 The Women's Marina Long Quilted Jacket 2.0 (£250), available in deep green and black, provides exceptional warmth in an elegant and of-the-moment silhouette.
Constructed from matte-finished 100% polyester and filled with high loft blowable fibre insulation, the jacket will keep the cold at bay and offers resistance to showers.
The insulated hood is fitted with hidden adjustment cords that cinch down for additional protection.
The smart longline fit takes the jacket from outdoor adventures to a statement piece for cozy pub lunches.
Country
Musto's country collection is the essence of British style: chic and timeless but durable enough to withstand inclement British weather.
The country collection combines classic silhouettes with contemporary designs and Musto's technical expertise, making these pieces staples in any outdoor wardrobe for years to come.
The Fenland Jacket 2.0 (£200), available in men's and women's styles  is a new entry into Musto's award-winning Fenland range.
Versatile, lightweight and packable, this jacket is an ideal garment for changeable weather. Its BR2 Waterproof rating* and fully taped seams guarantee the wearer will stay dry, even in torrential downpours, and the smart longline silhouette guarantees extra protection.
The jacket is also the first in Musto's country range to feature Musto's unique FLEXVIEW hood, which stays put in high winds and can be easily rolled away when not in use.
Complete with large stowage pockets, the Fenland 2.0 is the ultimate jacket for outdoor pursuits. 
The Keepers Smock (£220) is a new addition to Musto's iconic Keepers Range, designed to keep you warm and dry while looking cool. Incredibly durable and waterproof to Musto's BR2 rating, the Keepers Smock is also highly breathable and the side zip runs from the hem right up to the armpit to easily slip in and out of the smock.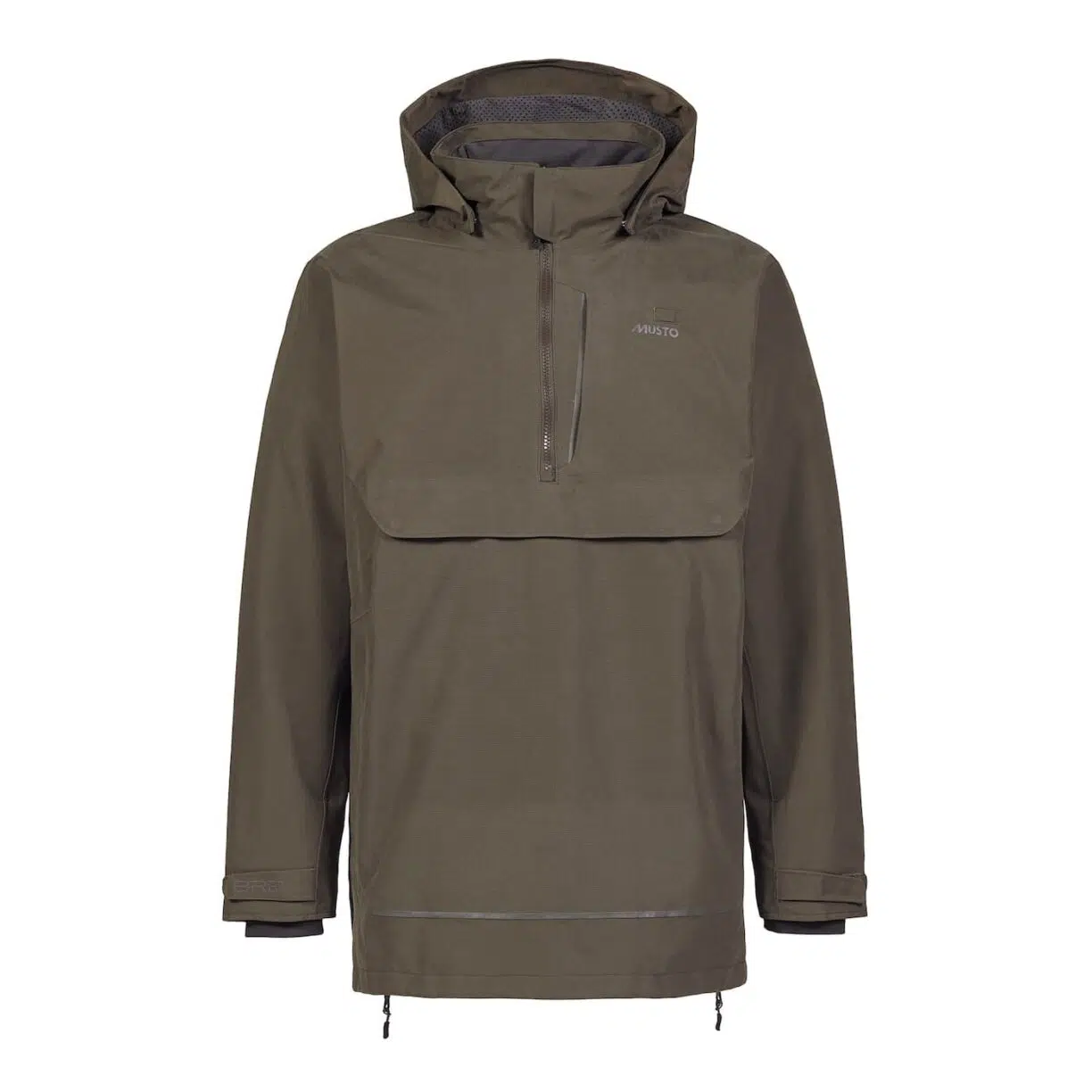 There's also a wealth of innovative features, including a large front stowage pocket with drainage holes, a radio or phone pocket with antenna pass through and a fully adjustable waist, cuffs and hood, the latter of which can also be removed. 
Wearers need not worry about getting muddy as the jacket is fully machine washable – perfect for carefree outdoor adventures.
Other icon products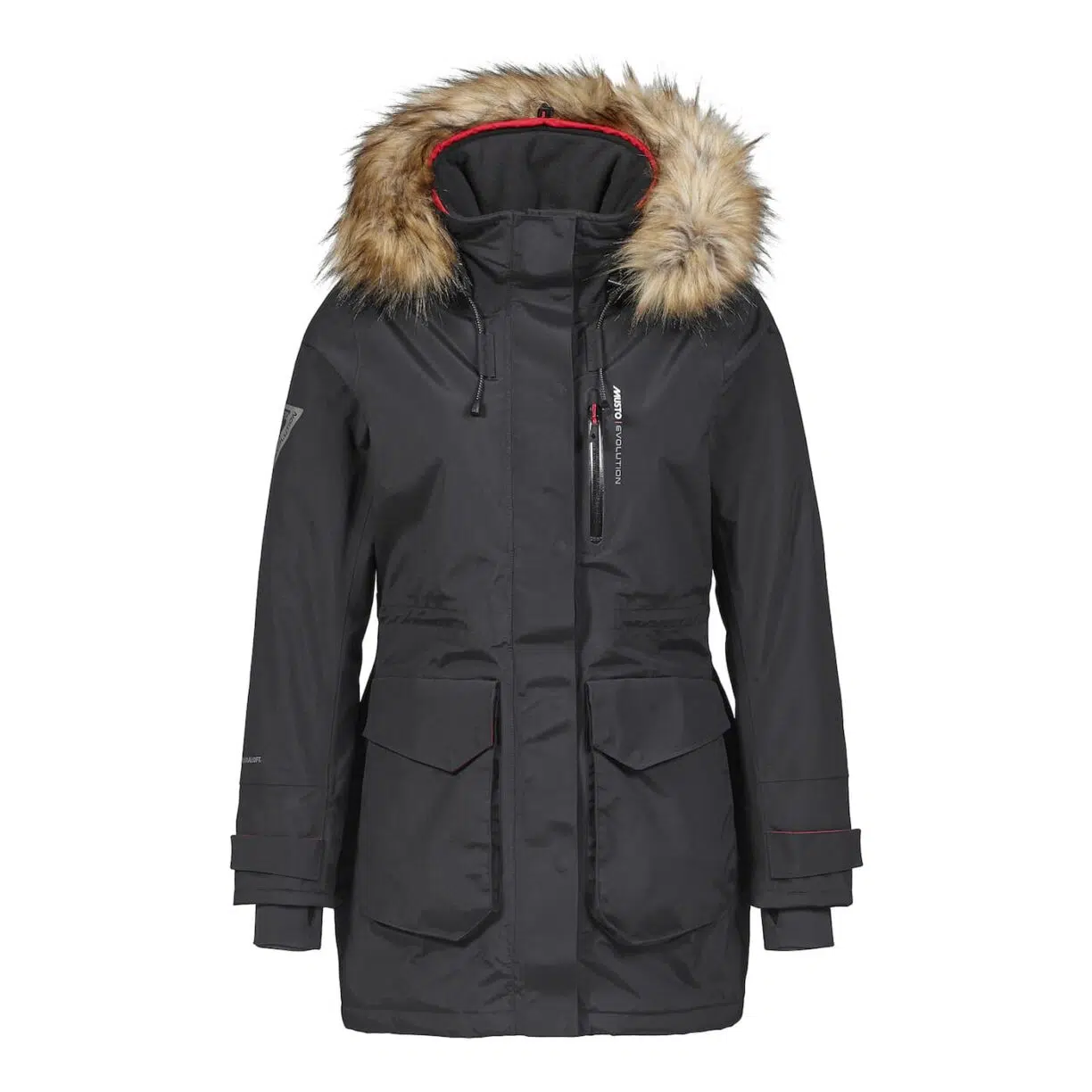 Whether you're at the coast, on the moors or in the city – it's going to rain at some point. Musto have developed a suite of products in the Corsica and Evolution collections to combat the cold and wet weather conditions that define English winters.
 The Women's Corsica Long PrimaLoft® Jacket (£180) is a 'winterised' version of Musto's successful Corsica 2.0 range with a longer length and understated silhouette – both on trend for this season.
A Durable Water Repellent Coating keeps the jacket waterproof and abrasion resistant, while PrimaLoft® RISE insulation ensures lightweight warmth, making it the perfect transitional jacket between seasons.
Whether you're heading out into the wilderness or just taking the dog for a walk in poor weather, the Women's Evolution PrimaLoft® Parka (£260) ensures protection from the elements.
The outer layer is waterproof to Musto's BR1 standard* and PrimaLoft® Black Eco insulation, made from 80% post-consumer recycled materials, offers lightweight warmth and softness. Combined with a faux fur hood, this jacket is a responsible option for the environmentally conscious.
Musto's Design Manager, Shane Rhone, said "Musto is built on respect for our natural environment – the British outdoors are where our clothes are put to the test daily so we are very aware of the key role the clothes you wear play in shaping outdoor adventures.
The Autumn Winter 2021 collection is the most versatile yet, marrying cutting edge technology with on-trend design and sustainable innovations for a collection that is practical in any environment".
Nick Houchin, Musto's head of marketing, commented: "Musto garments are an antidote to fast fashion – the clothes are ultra-durable and built to last.
With all of us spending more time adventuring outdoors, people are looking for clothes that will see them through many winters to come.
Whether exploring the coast, countryside or city, the new Autumn Winter 2021 collection has something for everyone, and we are confident that these garments will keep you protected from the worst of British weather.
The Musto Autumn Winter 2021 collection is available online and with all key retailers. To find out more about the Autumn Winter 2021 collection, please visit www.musto.com.