Not so long ago Wes Myron was a young ice hockey star, playing for Team Canada, However, career ending injuries saw him forced to retire from pro ice hockey by the age of 22.
Then, whilst promoting his new fitness business in Victoria, BC he was spotted by international model scouts. The rest they say is history.
Read our interview with the International superstar model to see how far his come from the days of playing on the Ice.
From Ice Hockey to the catwalk, it's a very different career path. How did that all come about?
"Now there's a story… After my hockey career was ended through injury, I started my fitness brand, and started posting to Instagram to communicate what we do for our clients.
International Fashion Show then got in touch out of the blue as they were doing an Instagram search and told me I had made a short list of names for a fresh new face scout they were conducting, and asked for my permission to use my pictures!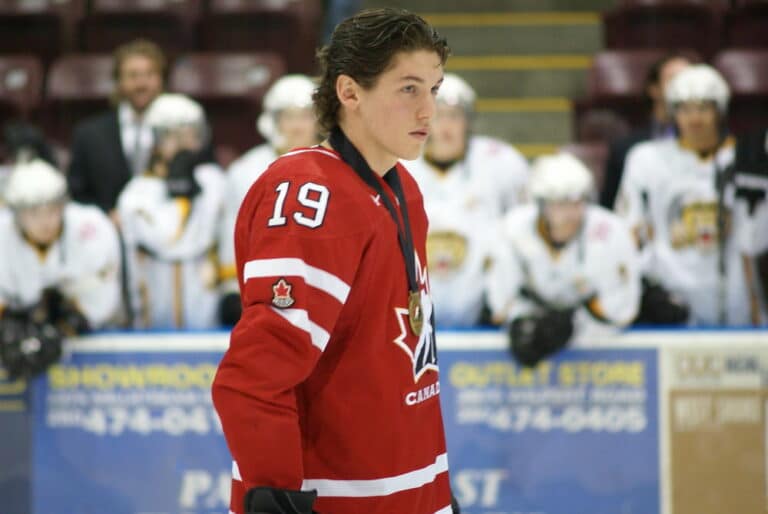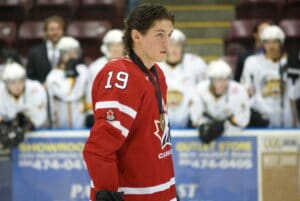 I didn't really know what it was all about, but I was curious to see where it would go, and I am glad I went along with it because it has led me to some amazing opportunities and allowed me to meet some really great people!"
With the injuries you sustained during your Pro Hockey career, how did you pick yourself up and focus yourself mentally for the next journey of your career?
"It all started by getting my self back to feeling 100%. You play through a lot of pain in sport, but once I was done playing it was nice to finally feel good mentally and physically! I was then able to move forward into building my business and trying my hand at the modeling world.
Mentally there will always be challenges but I rely heavily on having a solid foundation to power me through those hard times! If I'm eating, sleeping, exercising and focusing properly, I feel can take on whatever comes my way!"
When did you become inspired to set up your fitness and lifestyle company Elite Performance Lifestyle (EPL)
"If I think about it I guess my business subconsciously started a long time ago while I was playing and training for hockey. All the years of experience gained through sport around how to eat, sleep, train, recover and focus lead me to starting my business!
The true inspiration started once I got myself fully healed mentally and physically and I saw the positive effects it had on my life and I was excited to share and try and help others!"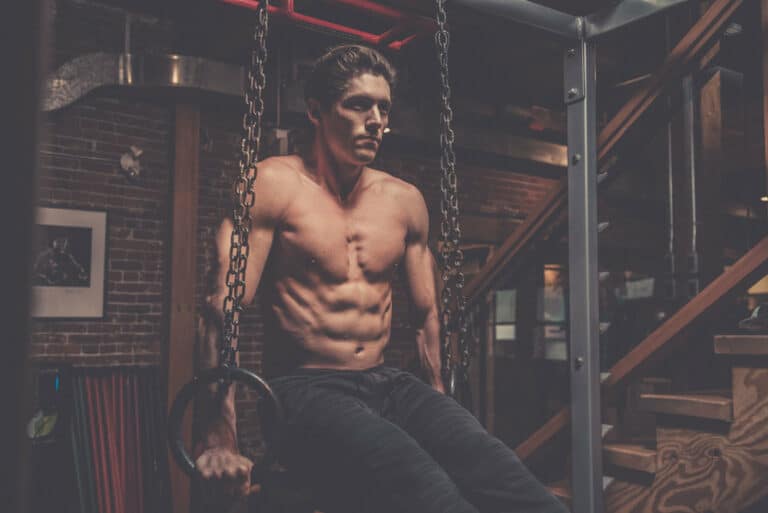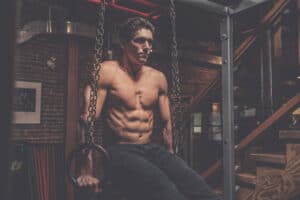 So who is EPL aimed at?
"The Elite Performance Lifestyle is for anyone looking to excel in the four key building blocks of Focus, Nutrition, Fitness and Sleep so that they can have these core areas driving their new life success! It doesn't matter your age or health and fitness levels or goals, I truly believe everyone will find something in the EPL that will change their life!"
You must have been coached by some of pro hockey's best, have you been able to carry any of their wisdom into your new found surroundings?
"I played for a lot of different personalities both when I was younger and when I played professionally! I think there's always lots you can learn from anyone you spend time around. I learnt things like people skills, and the different ways different people are motivated! I learned a lot about how to act and carry myself as a professional and how to deal with the media. Also, how to be a good teammate and be part of something bigger than just one individual. A good coach was always well organized and could command the room.  I learnt a lot from my playing days!"
What do your old team mates think of your new career?
"I'm still in touch with a few of the guys I played and trained with during my pro years and they get a good laugh out of seeing me as a model, but they think it's cool what I've done with my business using the knowledge gained from being an athlete! It's fun to pick their brains and see what else I can learn from the guys still playing at an elite level!"
Have you been able to apply an athlete's mindset to attribute achieving whatever you want in life?
"I truly believe so! Athletes are great at setting goals and doing whatever it takes to achieve them! You need to know your "why"! I work with my clients a lot to help them truly discover why they are doing something! It doesn't really matter what your "why" is but it matters that you are honest with yourself and can write it down and always look back to it to keep you one hundred percent focused on your goals!"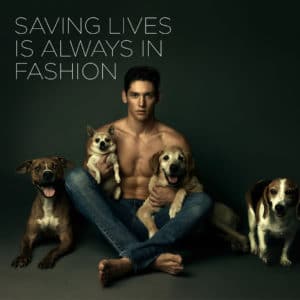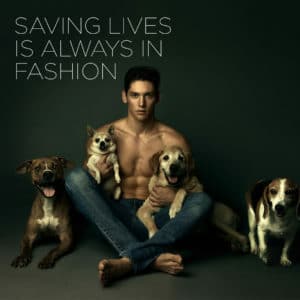 What did your family and former team mates think when you first appeared on the billboards as a model?
"Everyone thought it was a cool step in the right direction for my career, and they loved the fact I was able to team up with a charity for animals on top of it all! It was a really fun experience and my family had just recently lost my childhood dog so it made things that much more heart warming for us all!"
We sympathise with the loss of a family dog as we're currently going through something similar at the moment with our rescue dog, what is the charity called and how did that all come about?
Thank you! It came about when I was in NY for work and I saw a lady getting out of a taxi in the pouring rain with a bunch of dogs and I just stopped to pet them and help her out a bit! We got to talking and I told her what I do and she told me that she runs Louie's Legacy, the animal shelter. I said if there was anything I could do to help I would love too! We connected a few months later and it turned into what was a really great campaign to re home some of the longest standing shelter dogs she had!

It must be very difficult seeing those dogs needing rehoming, what would you say to people to get them down to the shelters around the world?
Yeah it's not easy hearing each dog's background story and about everything they have gone through. I think their stories alone would help get more people down to the shelters. They all deserve a proper loving home after what they have been through and they are so ready to show love to a caring owner!
With the modelng travel schedule you are on now, how do you manage your sleep and recovery?
"It's all about being organized and prepared! Sleep and recovery are so important but you have to be able to look ahead and plan when and where and how you will recover and sleep! You also need to be eating the best you can and trying to exercise so that travel feels as normal as it can to being at home!"
How much sleep and recovery do you need and recommend? 
"Everyone is different and I believe age plays a part in it too. I find a good sleep very important to keep me at my best. I look to get 7-9 hrs of sleep but I recommend listening to your body and finding what works best for you! I work with my clients to help them optimise their sleep area and routine!"
What's your goto items in your wardrobe for day to day relaxation wear?
"Being in the gym and staying active are huge parts of my day to day, so I'm in gym-wear a lot! If I'm just chilling out it's sweat pants for sure and then if I head out I like to just dress for the season and wear things that make me feel good! If my favourite sports teams are playing I'm not afraid to throw on a hat or jersey too!"
And what makes you feel confident and comfortable clothing wise?
"With the line of work I'm in I'm always in gym wear, which I find comfortable! But when I get out of the sweaty stuff it's nice to be able to suit up for an event or just chill out in a nice pair of jeans and a favourite tee!"
So was there a sporting icon you looked up to as youngster that inspired you?
During my hockey days I really liked watching and following Mario Lemieux! He was an incredible player to try and replicate. He also dealt with serious health issues that he was able to over come which was inspiring. I also liked guys like Tiger Woods and Kobe Bryant for their intense dedication, work ethic and determination!
What motivates you and keeps you focused?
You've already heard me touch on it but what keeps me motivated and focused is my "why". I don't share my "why", but knowing the reason why I'm going after the things I choose to chase after brings be great clarity and helps me stay so determined and focused!
What's next for Wes Myron?
I look to continue to build on my modelling career while running my business! I'm always looking for good people with similar goals to align myself with and keep chasing after bigger and better things! I love helping people find their new healthy and successful life styles!
And our Pro Health random question, if you could meet one famous person from history who would you choose and what would you ask them?
I'd go for Muhammad Ali. What a champion! It's in every athlete to win, but to win with style always feels the most rewarding, and he did it in the most stylish and iconic way possible. Plus, can you imagine someone as charismatic as that in the social media age?! He'd be great to follow on social media!
Follow Wes Myron at @wes.myron on Instagram (link to instagram.com/wes.myron) and @wesmyronfitness on Facebook (link to https://www.facebook.com/wesmyronfitness).