By David Saunders, Health Editor | UPDATED: 08:28, 08 July 2020
These are the amazing images of cherry blossoms which have been installed by pan Asian restaurant wagamama to celebrate the traditional Japanese welcoming of spring.
The annual event known as Hanami is celebrated in Japan and sees friends and families gather to sing, drink and eat under the pink blooms.
Cherry blossoms, or sakura, are everywhere in Japan and are considered to be the national flower. When they bloom, it's considered the start of spring and is regarded as a symbol of renewal, vitality, and beauty. The blossoming is anticipated so much so, the Japanese Meteorological Corporation releases a forecast each year so people can plan their celebrations and travel.
These delicate flowers bloom across Japan in April every year, although it's predicted they will arrive a little earlier this year and begin in March and as always, thousands are expected to flock to see the natural beauty.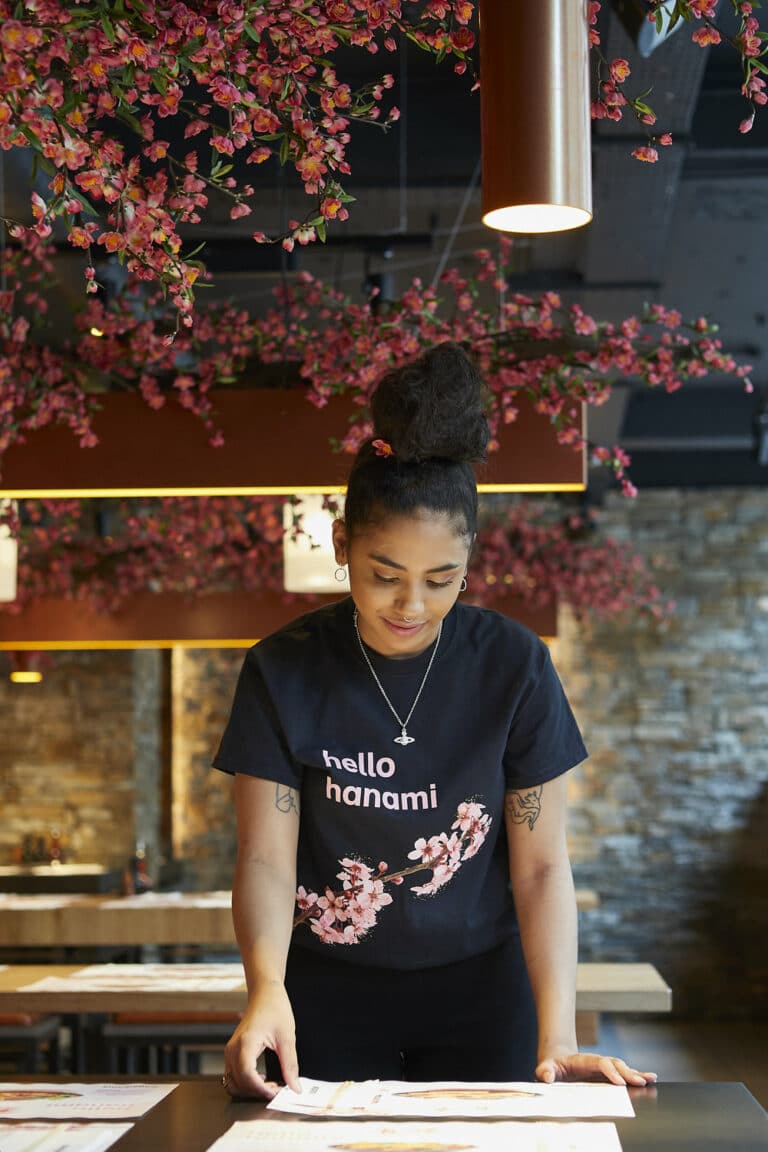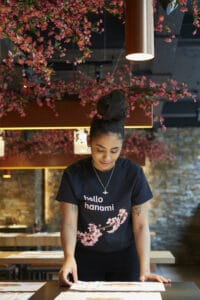 To celebrate the flowering of these gorgeous blooms, festivals are held across the country and see visitors enjoying their gorgeous blossoms during Hanami, the custom of enjoying the beauty of flowers.
In addition to the installations, wagamama is offering guests a chance to win a trip to japan, in partnership with lastminute.com. Guests will be asked to take a photo of their 'hanami experience', which could be anything from the installations, to themselves enjoying a karakuchi (dry tasting) pairing, and upload it to instagram. 'hello hanami' is a collaborative campaign with asahi beer and we have worked with asahi on creating 'karakuchi pairings' which will be represented on placemats.
Helen Hyland, Brand Manager at Wagamama said: "Japanese celebrate Hanami each year and take time out to celebrate nature's beauty. We really love the idea that families and friends flock to see, picnic, drink and sing under the cherry blossom trees, and wanted to bring this experience to our guests here in the UK at five of our sites across the country. We're also running as national competition in partnership with Lastminute.com and Asahi Super Dry, in which a lucky winner will be able to celebrate Hanami in Tokyo next year."
Last year Wagamama's branch at the Royal Festival Hall on London's Southbank offered their own Hanami experience but this it has been expanded to include five new sites.
Wagamama has chosen the restaurants which are geographically spread across the UK to include London (Wigmore St), Birmingham, Cardiff, Manchester and Edinburgh. And the cherry blossoms will be on display from March 6 to May 14.
The wagamama sites are:
1. Birmingham Bullring – from Wednesday 6th
2. London (Wigmore St) – from Friday the 8th
3. Cardiff Library – from Monday 11th
4. Manchester (St peter's) – from Wednesday 13th
5. Edinburgh (St Andrews) – from Friday 15th.