Launched in mid-September and developed in conjunction with a team of world-class sports professionals including leading sports medicine specialist Dr Eva Carneiro and seasoned sports nutritionist Glenn Kearney, TRR Nutrition PRO Advanced Collagen Daily Liquid Supplement is a supplement for people who train hard.
A revolutionary, high-strength liquid sports nutrition supplement developed specifically for Wimbledon, US Open and Olympic champion, Andy Murray, is available for purchase by professional athletes and people who are serious about sport from September 2019.
Packaged in neat individual 50ml bottles and designed to be taken as a daily 'shot' TRR Nutrition PRO Advanced Collagen Daily Liquid Supplement has been formulated with key ingredients such as marine collagen, turmeric, glucosamine, hyaluronic acid, and copper and vitamin C.
These ingredients help support joint and bone health, the immune system and help with energy levels when training and resting.
The ultimate sports supplement for serious athletes, used as part of a daily regime, will help maintain their health and fitness levels.
The role of collagen supplementation in sports nutrition is growing fast and each 50ml liquid 'shot' of TRR Nutrition is formulated with high-quality ingredients that include high strength 10,000mg Marine Collagen, alongside Glucosamine, Turmeric, Ginger, Hyaluronic Acid, Vitamin C and Copper.
High in protein and formulated with stevia, the cherry-flavoured, daily liquid supplement is certified by the Informed-Sport certification program for sports supplements which means it is tested for banned substances. This program provides athletes with the assurance that the product has been tested for a wide range of substances prohibited in sport. The brand is subjected to a rigorous registration process and every batch is tested prior to its release for sale.
Andy Murray has been using TRR as part of his daily diet routine for several months and says "After my hip operation, to get back to the highest level of fitness, I knew I would have to train incredibly hard and push my body. I wanted to leave no stone unturned.
At the beginning of 2018, my nutritionist approached Nutraformis and asked them to develop a pro-athlete liquid collagen supplement with a combination of active nutrients specifically formulated for me.
I was already taking their liquid collagen joint care supplement, but my nutritionist felt I needed an advanced product that would help to support my joints, bone health and immune system."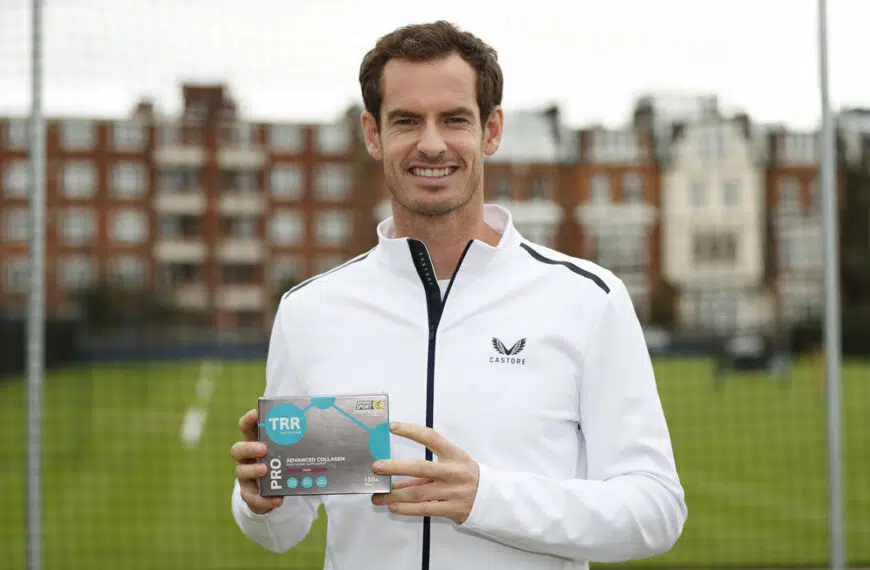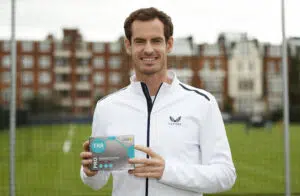 Paul Davison, Managing Director Nutraformis, company behind TRR comments "It has been an exciting opportunity for the TRR team to work with Glenn Kearney and Dr Carneiro to develop a high strength liquid collagen formulation for Sir Andy Murray in order to support his body and healthy lifestyle.
We have been following Andy's incredible return to the highest level of competition and are proud to have played a role in his journey"
"Advanced Collagen contains 10,000 mg of marine collagen peptides plus other key active ingredients and is a product specifically formulated for sportsmen and women who are looking to support their training regime with high quality and effective nutritional supplements.
The role of collagen supplementation in sports nutrition is growing fast, backed by a growing body of research and support from leading experts, and TRR Nutrition is well-positioned to lead this market."
Directions
Drink one 50ml bottle per day. Shake well before use. Do not exceed recommended dose. Products may be used for as long as required with a regular intake recommended. Food supplements should not be used as a substitute for a balanced and varied diet and a healthy lifestyle.
TRR Nutrition PRO Advanced Collagen Daily Liquid Supplement costs £38.99 (box of 10 x 50ml bottles) and is available to purchase from https://www.trrnutrition.com
1. Copper and vitamin C contributes to the normal function of the immune system and to normal energy-yielding metabolism. Copper contributes to the maintenance of normal connective tissues. Vitamin C contribute to normal collagen formation for the normal function of bones and cartilage.