Last updated on March 20th, 2023 at 07:19 PM
When the Indian Wells tennis tournament was cancelled on March 9 because of concerns about the spread of coronavirus, Tim Henman thought it was a "bit of an overreaction".
Held in California, it's regarded as the biggest event outside the four grand slams, and many of the players were already on site when the announcement was made.
The situation with the Covid-19 pandemic then moved alarmingly quickly, and week by week, big decisions were being made across the world of sport, including the Olympics being postponed to 2021.
"Once that had happened, the spotlight was turning very rapidly; Wimbledon certainly looked at all the different options and it became clear that, first and foremost, cancellation was the responsible thing to do," recalls Oxford-born Henman, 45, who retired from professional tennis in 2007.
While he never won a grand slam title, his career saw him reach the semi-finals of the men's singles at Wimbledon four times, and for several years, he was ranked British number one.
Although he and his three daughters, aged 17, 15 and 12, have been using the court at their Oxford home during the lockdown, Henman reveals he "doesn't play a great deal of tennis" now.
"I'm much more of a golf addict, so if I've got a bit of free time, you're much more likely to find me on a golf course than a tennis court," quips the sports star, who married TV producer Lucy Heald in 1999.
But likeable Henman is still very much involved with the sport, sitting on the board at Wimbledon, and working as part of the commentary team for the BBC coverage.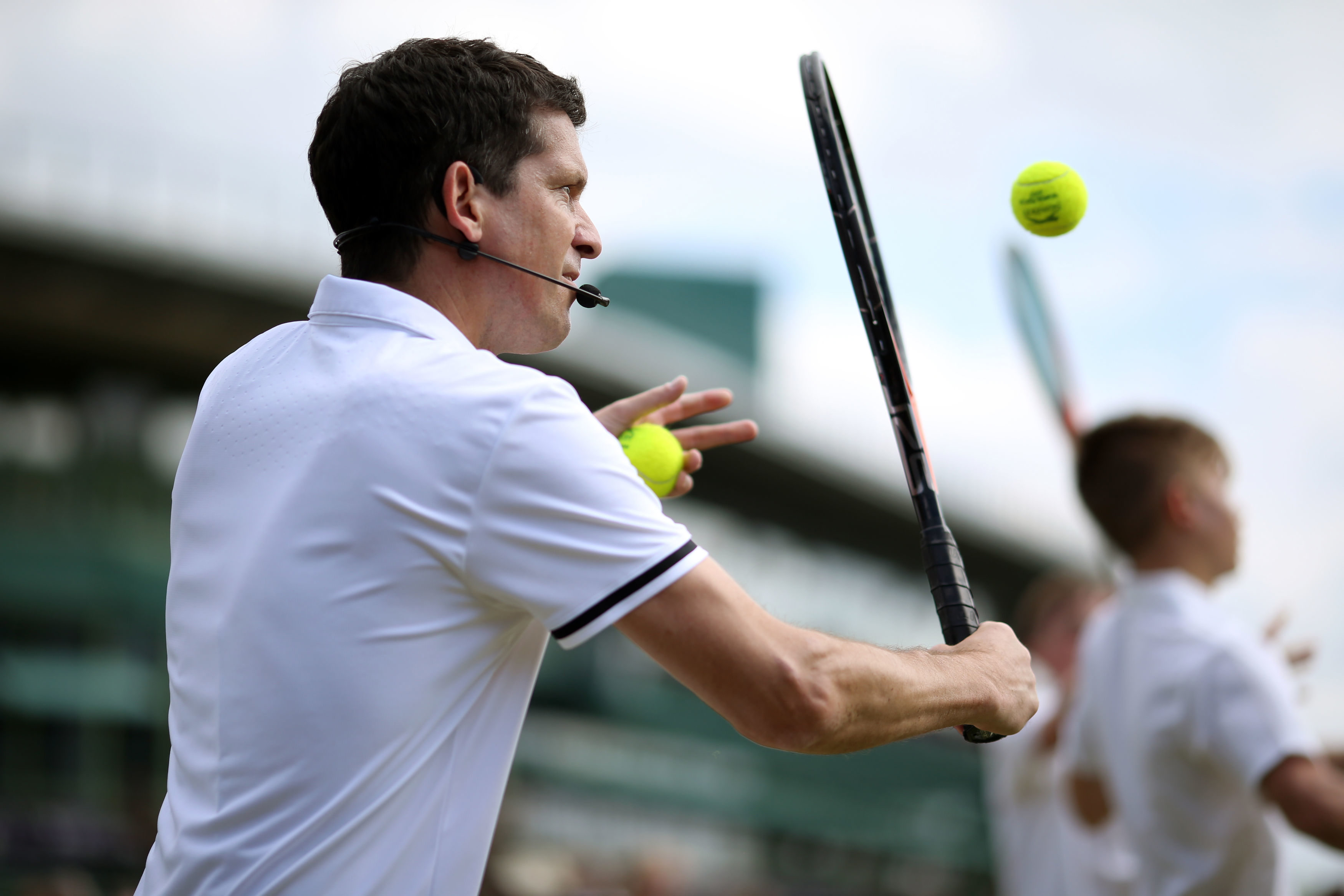 On that note, to keep tennis fans entertained this summer, the broadcaster is serving up 50 hours of Wimbledon programming. Each weeknight for two weeks, Sue Barker will be joined in the studio at the All England Lawn Tennis Club, where Wimbledon is held, by Henman and Boris Becker, plus John McEnroe and Martina Navratilova via videolink.
Together, they will take a look back at some of the highlights from SW19 down the years, plus involve viewers in interactive segments.
Meanwhile, in the daytime, Wimbledon Rewind – presented by Clare Balding – will air memorable classic matches, such as the women's 1969 final between Ann Jones and Billie Jean King, and the men's final between Goran Ivanisevic and Andre Agassi in 1992.
Henman's first memory of Wimbledon is from 1981 when, aged six, his mum took him to watch "his hero and idol" Bjorn Borg play, back when players still used wooden rackets.
"You look at the roofs now on Centre Court and Court One, the stadium itself, there's been a lot of change (at Wimbledon)," he notes. "But they've still kept their core values if you like – and that's what makes it special. You've still got grass, predominantly white clothing, the royal box, all those different elements."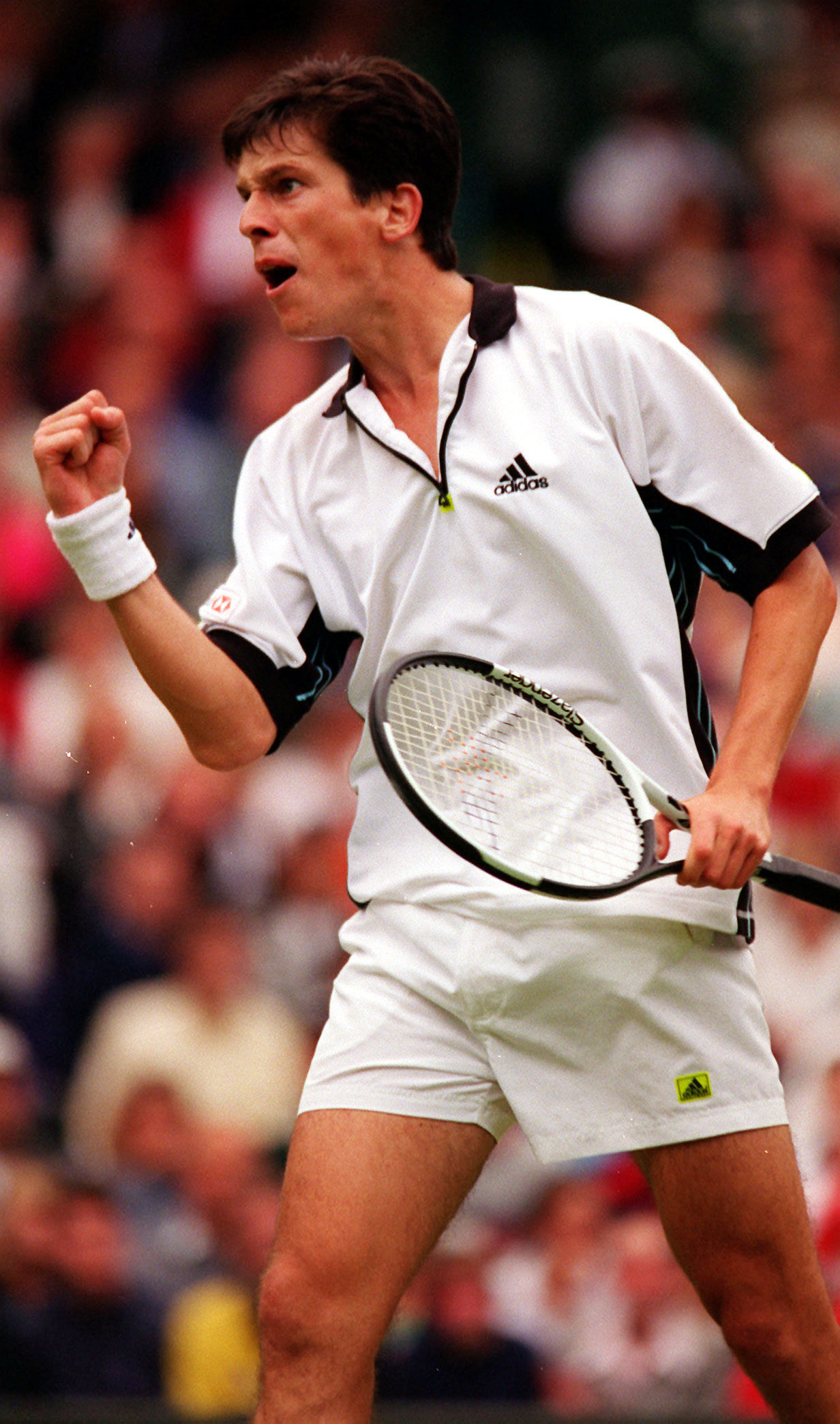 Another fond memory is 15 years later – the first time he played on Centre Court, against Yevgeny Kafelnikov, who was French Open champion, in 1996.
"Those 15 years I felt like I'd been preparing for it, and to get the opportunity to go out there was something I'd dreamt of."
Asked who he thinks would have won Wimbledon this year had it been able to take place, he doesn't hesitate in saying, "in the men's, Djokovic would have been a favourite".
"He's number one in the world for a reason right now, and he's played in big events, he's defending champion. It would take a great performance to beat him."
"The men's is a little bit more predictable, when you look at the big three of Djokovic, Federer and Nadal, whereas in the women's you could probably come up with a list of 15 or 20 players," he continues. "I think the one player who's impressed me enormously with her game and she's still very young is Bianca Andreescu, a Canadian girl who won the US Open."
Last week, the United States Tennis Association confirmed that the US Open will go ahead behind closed doors in New York at the end of August. Henman says that, mentally, players should be able to deal with having had time off from professional tennis, as getting injured goes with the territory of being a sportsman or woman.
But he believes the return to matches could pose a "challenge physically, because it doesn't matter how much you practise and you train, competition is always going to be a bit different".
He says: "If some of these players are potentially coming into the US Open as their first tournament and playing best-of-five-set matches, that's not easy, because there can be some very long matches and their bodies just won't necessarily be used to that. So, they'll have to make sure that they take care of themselves. But I think the vast majority are really keen to get back out there because they love what they do."
Henman suggests tennis has "really been one of the leaders in equality".
Saying: "When you look at the combined events, led by the grand slams, I think the sport is in a good place."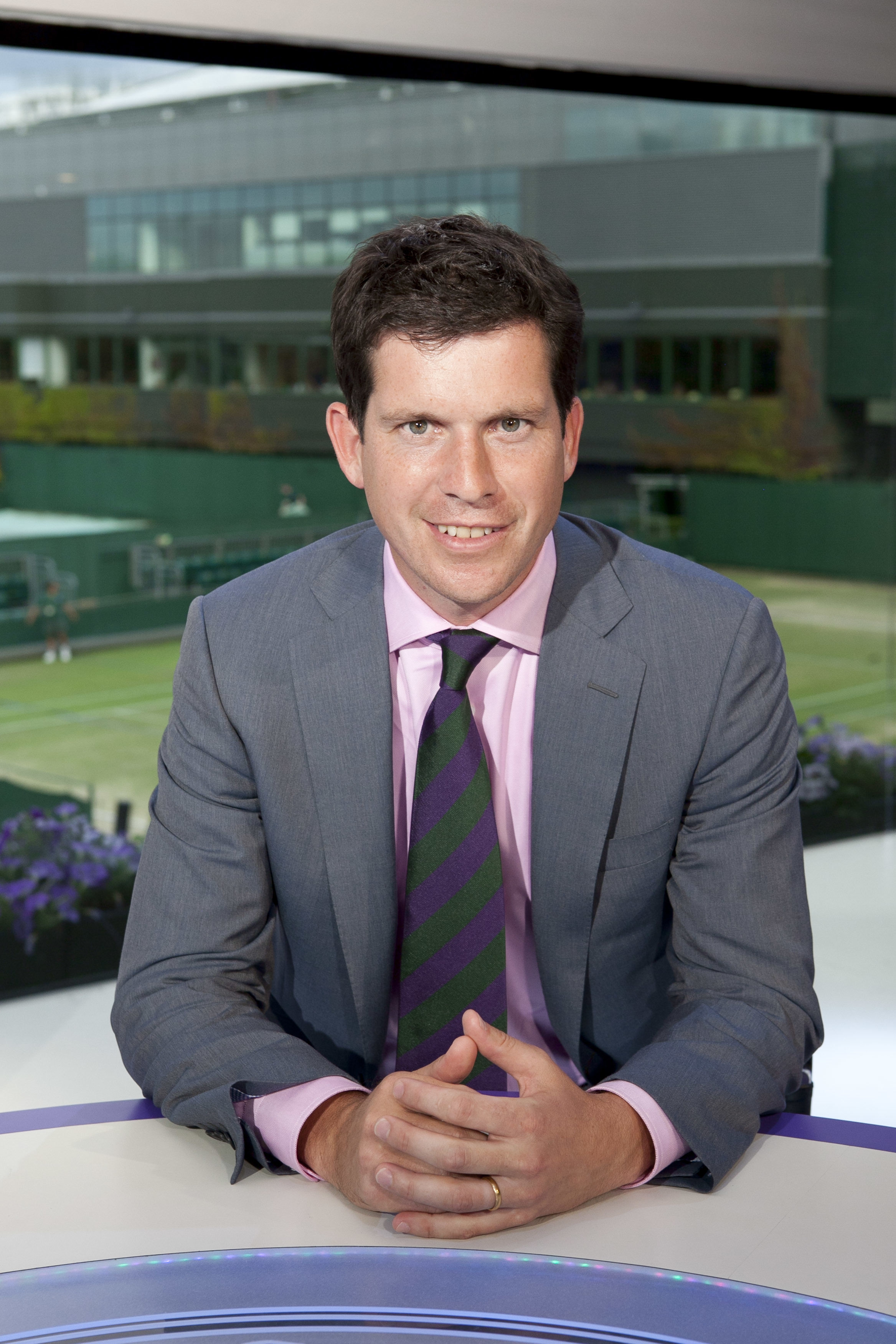 But there's more to be done, and he says an interesting topic going forward will be whether the ATP (Association of Tennis Professionals) and the WTA (Women's Tennis Association) will merge.
"I think the devil will be in the detail," he elaborates. "To bring the sport together and perhaps be able to sell one product – when you talk about television rights and sponsorship – and give that sort of consistency, it would obviously make sense. But it's not that straightforward; they're two separate organisations which employ a lot of different people and different partnerships."
We also discuss the accessibility of tennis, which he agrees has always been a challenge in the UK.
"There are defining factors, the weather being one of them," he quips. "In actual fact, since people have been able to get out and exercise, I think tennis, we've seen participation really increase massively.
"I hope that continues, because it's a great game, it's an active, healthy lifestyle and it's certainly a sport that you can pretty much play forever."
Wimbledon Rewind will be on BBC Two from June 29 at 1.45pm.