Looking after the planet is a growing concern for many, but it can often get confusing – especially all the jargon, says Dr Sara Kayat.
"Biodegradable, compostable, flushable, organic – they can all merge into one, and mean different things to different people," says the London-based GP and resident doctor on ITV's This Morning.
"WaterWipes commissioned a survey which shows three-quarters of parents are confused by eco jargon," adds new-mum Kayat – she and husband Rupert Walker welcomed their son, Harris, during lockdown last May. "So they've developed an 'eco jargon dictionary' which puts it into layman's terms."
Kayat's teamed up with WaterWipes on the campaign. She says being eco-conscious is something she really cares about, but recognises it's important to make it easy for people, especially new parents.
"People always want to do what's best for their babies, but they're becoming more and more conscious of also wanting to do what's best for the environment too. [But] being a new parent is difficult as it is, so anything you can do that helps with convenience too is ideal. For me, it's always about: what's good for baby, what's good for the planet, what's good for me?"
Here, Kayat tells us more about looking after the planet and herself with her four pillars of wellbeing, and how a WhatsApp message from her dad changed her life…
Is being eco-conscious something that's important for you?
"Definitely. I haven't bought new clothes for Harris, only used hand-me-downs. Same for myself, I haven't bought new clothes for over a year now, because I don't necessarily believe in fast fashion. And there are toys that can just be reused, rather than having to buy a whole load of new plastic toys for your baby. There are lots of things we can be doing. Of course, there are times when you slip up and it's not always possible, but I try and do the best I can."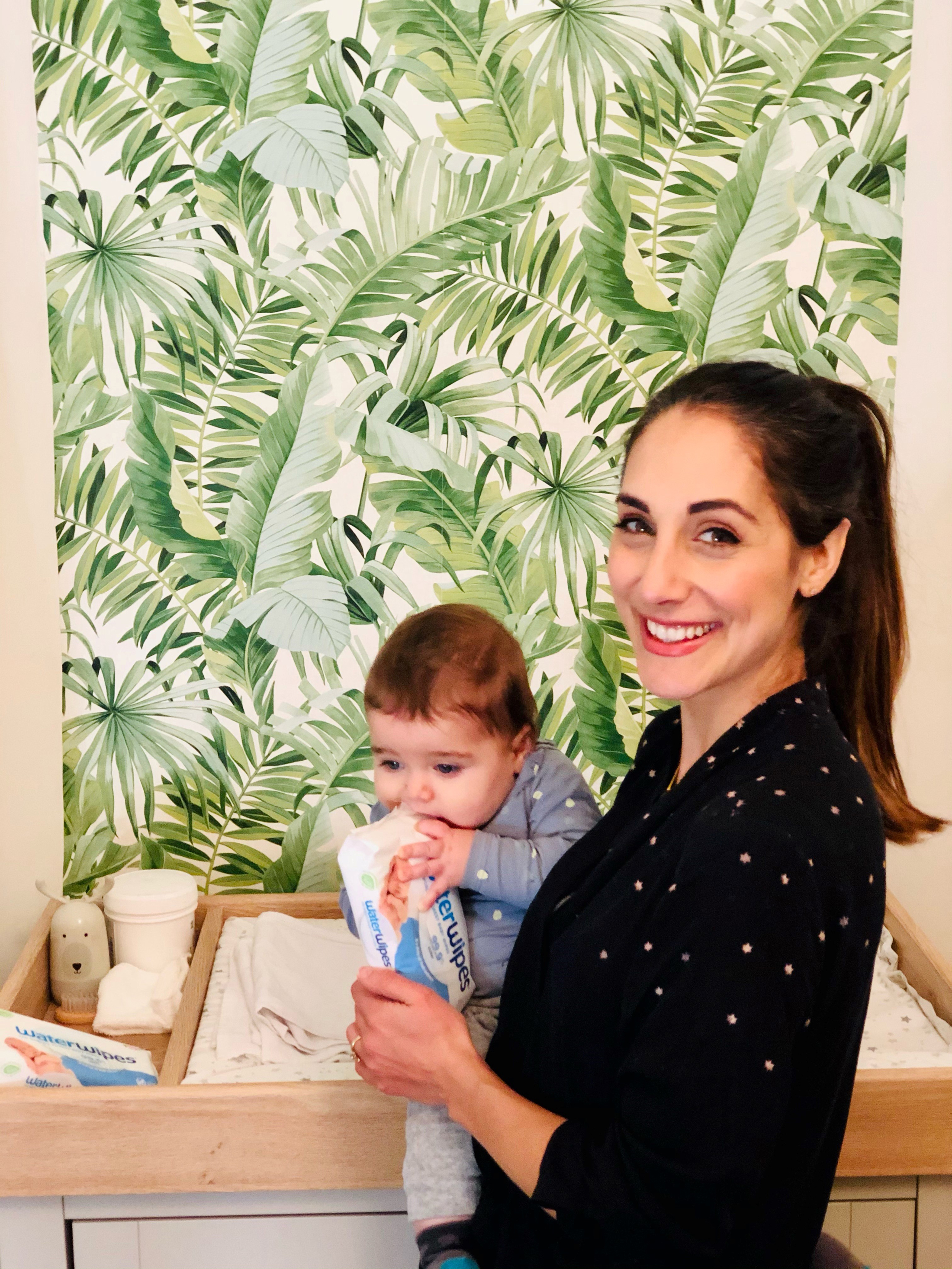 You became a mum during lockdown – how have you found it all?
"Sometimes I think it's a blessing, and other times I think it's horrendous! I changed my birth plan and ended up having a beautiful home birth; that was a lovely little plus side. [Lockdown] also gave me that opportunity to find my space after the birth and get to know my baby so much more, I think, than if I'd been entertaining lots of people coming over. I got to know all those little nuances, funny little peculiarities of his personality that perhaps I wouldn't have noticed.
"I also managed to be in nature a lot more – because that's all you could do, go for walks – so I've become far more grounded with nature. It's the same for Harris – if he sees a bird now, he's mind-blown! And he loves staring at spiders on webs. Obviously, on the negative side, there's a lot of peer support that's lacking, a lot of engagement with friends and family that I would have loved.
Fingers crossed there'll be many more years where there's joy and connection and friendship again…"
"So it's about trying to pick out the positives, but I think it's also important to recognise and accept that it's not perfect, and you are allowed to be sad about it and lament over this lost year, and grieve the things you weren't able to do. Fingers crossed there'll be many more years where there's joy and connection and friendship again."
What was your life like before, juggling TV work and being a GP?
"Goodness, my week was jam-packed before. I had all those studio days, writing days, I was a full-time GP as well, then weekends trying to fit in family, friends, husband – everything! It was probably too much, but I didn't know any better because that's how it's always been. I've always enjoyed nature – always gone for a run outside – but I've never really stopped to take it in as much as I have now."
How did you manage to stay balanced with such a full plate?
"It's always about the four pillars of lifestyle and health for me, making sure your foundations are OK. So you've got diet and nutrition – I'm careful to make sure I'm getting those, eating the rainbow, trying to balance my diet. I'm not vegan but I've started being more plant-based and only eat meat maybe once a week.
"Then exercise – I'm very keen on running and yoga. Then sleep – I always prioritise sleep. I'm that annoying person that even if you're having the best night out, I'm like, 'Ah, it's 10 o'clock, I've got to sleep!'
"My final pillar is all about stress management. For me, these all fit here, because physical activity is stress management, but I've also always done a bit of mindfulness and carved out time every day to do that. It doesn't have to be long, probably only five or 10 minutes. I think because I've always had the foundations, it's easier to build on, and when there are added stresses, you know you're able to go back to feeling OK."
Have you always been a good sleeper, or is that something you've had to work on?
"Pre-Harris, I was! Now I'm mind-blown by the fact I can apparently get 30 minutes of sleep and still do an interview! It's impressive how your body adjusts. If you'd said a year ago, I'd only be getting an hour or two a night, I'd say not possible, I won't function.
"I don't really take naps during the day, but at 6am, I pass Harris over to Rupert and he takes full responsibility from 6-9am. So those hours are completely mine, to sleep or get things done for me."
Has Rupert been working from home during the pandemic too?
"Yeah – and he's kind of smashing the whole working from home and new dad thing. I'm so grateful [he's at home], because it means I can just be like, 'Oh I really need to pee', and hand Harris over – those little things that otherwise I don't know how I'd do. And he gets to hang out with Harris more, and they have this amazing bond that I'm not sure they would have had otherwise."
What's the best advice you've ever received?
"My dad, Frank, often sends me random WhatsApp messages of phrases and quotes. About three or four years ago, he sent me one about knowing your worth. Essentially, it was about knowing your value and not settling for anything less than what you deserve – and it honestly changed everything in my life. It altered my mindset in terms of giving people full-time permission in my life, who really only deserve part-time positions.
"For me, it was always about having to say yes to everything, I was such a 'yes' person. But I needed to focus on what I actually wanted, on my own worth, and what I actually deserve to spend my own time doing. That really helped me going forwards in managing my time, managing my emotions, and managing where my energy is going."
To find out more, visit waterwipes.com/uk/en