Natural skincare brand SkinGenius is introducing new 100% natural skincare formulations to help clear the skin and boost the confidence of teenagers and adults suffering with acne, acne rosacea or spot-prone skin.
Its range comprises three products, which can be used singly or as part of a three-step regime to bring maximum results.
The multi-award-winning* SkinGenius products work with the skin, not against it. They can help people enjoy clear, healthy skin with the active, natural, organic ingredients proven to fight bacteria and soothe redness without over-drying the skin.
SkinGenius – 3 Steps to Clearer Skin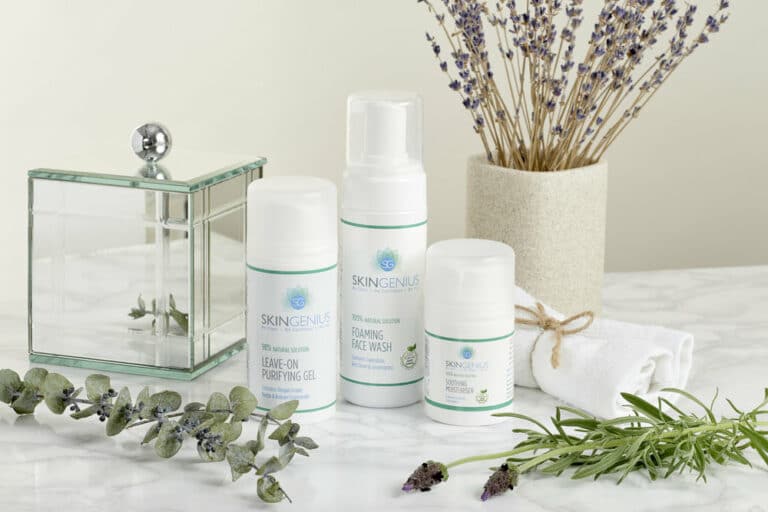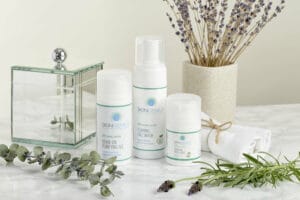 Step One: cleanse with the Foaming Face Wash (£17.99, 150ml)
This gentle daily face wash effectively removes impurities and excess oil, cleanses and cleans the face without over-drying the skin.
Step Two: treat with the Leave-On Purifying Gel (£19.99, 100ml)
This maximum strength, fast-acting treatment gel treats inflamed spots and reduces redness immediately, bringing relief and results quickly.
Step Three: moisturise with the Soothing Moisturiser (£18.99, 50ml)
Calming and light, this balancing moisturiser provides skin with long-lasting hydration while minimising the appearance of pores and scarring.
All three can be purchased as the
SkinGenius Complete Skincare Acne Solution (£49.99 saving £6.98)
The products are packed with anti-bacterial ingredients which tackle the bacteria that commonly cause acne and help eliminate and prevent spots.  The synergistic behaviour of the natural ingredients actively reduces inflammation and redness while hydrating, calming, soothing and smoothing irritated skin.  Rich in anti-oxidants to protect the skin, SkinGenius products leave the skin feeling more vibrant and youthful and help to reduce scarring.
The SkinGenius range has a refreshing citrus scent and discreet packaging that appeals to teenage girls and boys and adult women and men.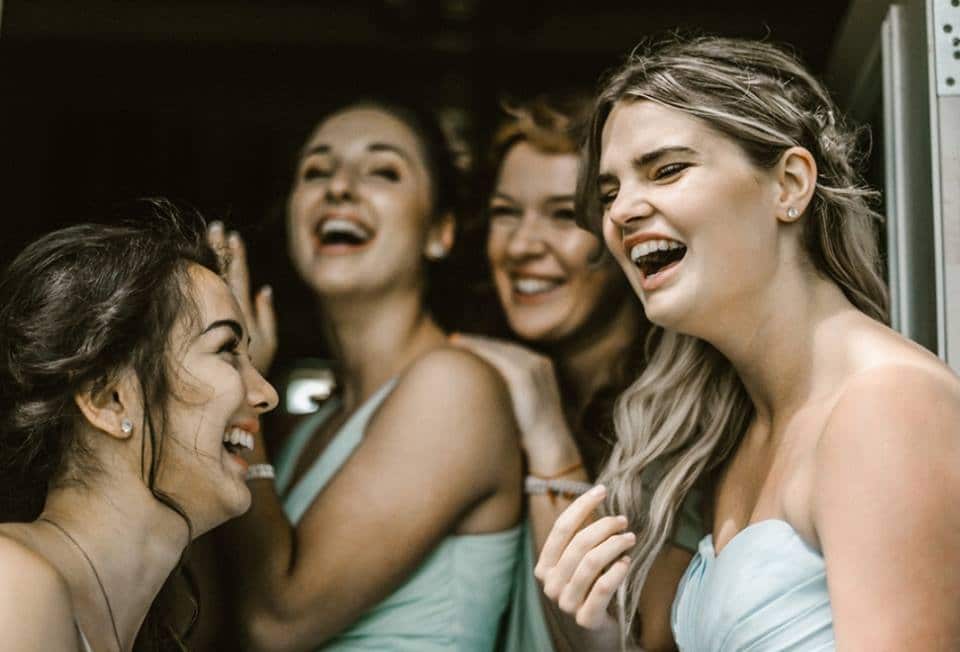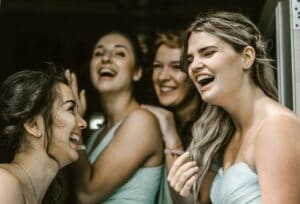 And it's not just our say so on how good this product is, SkinGenius products have to-date won many Awards including:
Janey Lee Grace 'Janey Loves 2018 Awards – Platinum Award Winner for Best Sensitive/Problem Skin product (Leave-On Purifying Gel)
FreeFrom Skincare Awards 2018: Bronze Award for Family Product (Facial Wash)
Beauty Shortlist Awards 2018: Best Product for Acne/Teenage Skin (Purifying Gel); Best Cleanser for Acne/Teenage Skin (Facial Wash), Best Moisturiser for acne/teenage skin (Moisturising Lotion)
Your Healthy Living 2017, Best Toiletry Product, (Facial Wash)
Janey Lee Grace 'Janey Loves 2017 Awards – Platinum Award for Best Cleanser (Facial Wash)
Green Parent '2017 Editor's Pick' The Green Parent Natural Beauty Bible (Purifying Gel)
Janey Lee Grace 'Janey Loves 2016 Awards – Platinum Award for Best Cleanser (Facial Wash)
Green Parent 2016 Editor's Pick – The Green Parent Natural Beauty Bible (Facial Wash)
Twitter: SkinGenius_uk  Instagram: skingeniusuk  Facebook: Skin Genius UK