By David Saunders, Health Editor | UPDATED: 08:28, 08 July 2020
With giant 'I love you' teddy bears, large red heart balloons and wordy cards appearing in the lead up to Valentines it can make you ponder about a certain someone… yet have you shown yourself some TLC recently? We're not suggesting that you book a candlelit dinner for one this Valentines (unless you fancy that) but in the month of love – don't forget about yourself.
Here are eight ways to put your health first this Valentines and in the future…
1. Bring mindfulness to the table
Take the time to eat more mindfully, rather than rushing through your meals in order to get started on the next thing on your to–do list. "A key part of mindful eating is focusing fully on your food when you're eating.
This starts with avoiding distractions like watching TV, scrolling through social media or working at your desk while you're eating. All these things take your attention away from your food. They can also trigger your body's stress response, which interferes with digestion.
Eating slowly can help with focus too. Chew each mouthful slowly and consciously and appreciate the flavours and textures. Even if you can't do this through the whole meal, try it for the first few mouthfuls," suggests Nutritionist, Cassandra Barns.
2. Simply sleep on your side
It has been revealed that sleeping on your side, where your torso and legs are relatively straight, is the position of choice for a good night's sleep as it supports your neck and back, reduces the chance of snoring and elongates your spine.
Leading UK nutritionist and author of Natural Solutions for Dementia and Alzheimer's Dr Marilyn Glenville (www.marilynglenville.com) comments, "Too little sleep increases your risk for Alzheimer's because beta-amyloid protein is cleared away during sleep when your cerebrospinal fluid washes out toxins from your body. The best sleep position for this to happen is on your side."
3. Get fruity
To prevent you reaching that 3mp slump and flicking the kettle on for a coffee, have a fruity Natures Plus Source of Life Gold Drink Mix (£44.95, revital.co.uk), which consists of 120 organic whole food concentrates and extracts to help you feel refreshed and revitalised.
This vegan drink mix contains a vast array of vitamins and minerals to support all of the body's systems, tissues and organs with the likes of; vitamin D, vitamin B12 and biotin, as well as a whole food blend with the likes of sage, bamboo and mango.
4. Brush your body
Did you know that dry body brushing can have many health benefits, from preventing cellulite, deterring ingrowing hairs, to even boosting your immune system? "Dry body brushing – also called skin brushing – helps to break up fatty deposits, aids lymphatic drainage and stimulates circulation.
Skin brushes are available from most good pharmacies and are best used first thing in the morning, before you shower. Start at the soles of your feet and work your way up your legs, brushing your legs in small circular movements as vigorously as you can for two to three minutes every morning,' recommends Marilyn.
5. Don't forget about your joints and bones
"Collagen is a notable part of maintaining healthy joints and strong bones. It's the key structural component in cartilage, which provides protection and shocks absorption. Strong tendons and ligaments are essential for keeping joints in place and with age we may want to ensure optimal levels of Vitamin C for collagen synthesis.
Eat portions of citrus fruit, broccoli, green and red peppers, tomatoes and berry fruits daily," recommends Nutritionist, Alix Woods.
Also, try sense* for Joint & Bone (£6.99, 35g, Boots) which, "contains a range of crucial vitamins such as, vitamin C to support cartilage and collagen formation, helping you to preserve joint flexibility and normal function, as well as Boswellia, derived from the Boswellia serrata tree, for its anti-inflammatory properties," adds Accredited Nutritionist at sense* (www.senseproducts.co.uk) Dimitra Sentelidou MSc/BSc.
6. The choice is yours
"Being assertive is invigorating and empowering. It also helps to make lists of what is, or is not a priority, and to tackle the priority tasks first. This will help give you a sense of control over your life," says Dr Marilyn Glenville.
7. Deter your work life causing Type 2 Diabetes
Endless emails, tricky customers and what feels like an endless to-do-list can all contribute to feeling stressed and run down at work. Research suggests that work stress can increase your chance of developing Type 2 Diabetes by a shocking 45% and if you already suffer from the condition, intense periods of stress can also cause your glucose levels to increase.
It is therefore important that you maintain healthy lifestyle habits even during turbulent periods at work. Dr Wendy Denning, working in association with CuraLin, a natural diabetes supplement (curalife.co) recommends "taking up yoga, meditation, a good hobby or deep breathing" to help de-stress.
8. Aid anxiety – don't ignore it
"Phytocannabinoids are natural substances found in the hemp plant, most of which are non-psychoactive – in other words, they don't have the mind or behaviour-altering effects associated with cannabis as a drug.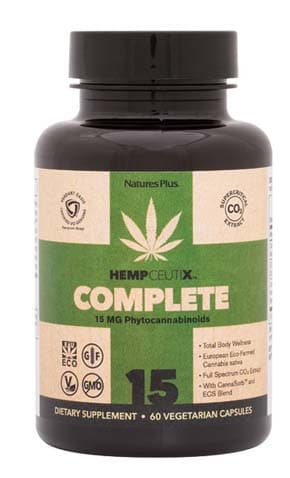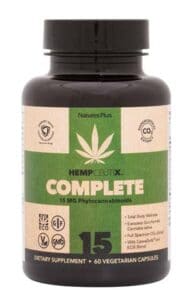 Research has suggested that some phytocannabinoids can have benefits for our health – including anti-anxiety, calming effects. For this reason, a supplement containing natural phytocannabinoids could have benefits for calming our nervous system and helping prevent burnout.
I recommend Natures Plus HempCeutix Complete Capsules to help harmonise your mind and body (£39.95, www.naturesplus.co.uk)," explains Nutritionist and Fitness Instructor Cassandra Barns.