Last updated on March 29th, 2023 at 04:30 PM
Your secret weapon for logging more miles this Spring, the Shimano Infinium Race Gloves are the pinnacle of protection and control.
Featuring a 3D-shaped construction & GORE‑TEX INFINIUM™ membrane they've been purpose designed to optimise your overall performance, endurance and comfort in cool conditions.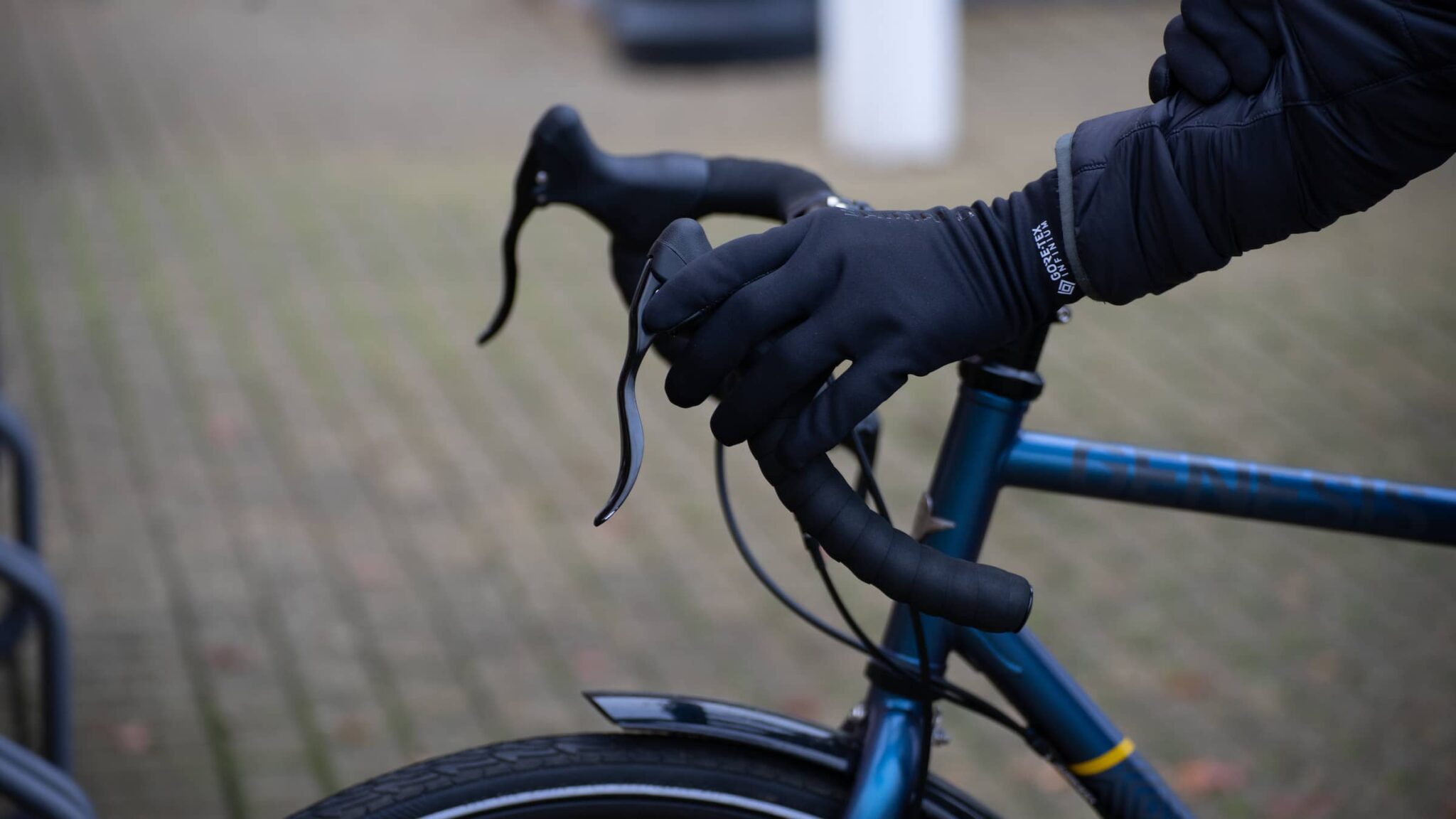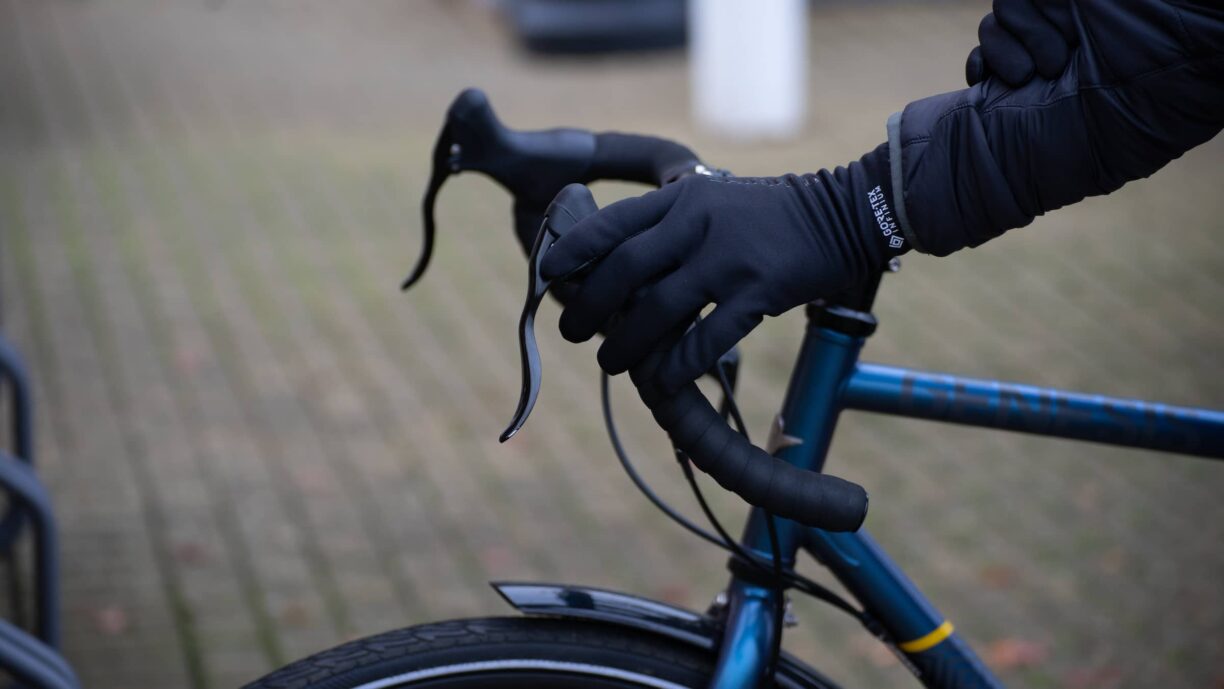 Cool-weather layering is a personal science. But choosing breathable, lightweight fabrics that provide excellent wind and water protection can help optimise your performance and comfort on almost any ride. 
One of the first body parts to feel the force of the elements when riding (and your main controls when steering and braking) your hands receive less blood flow to conserve heat for the core of the body when exposed to cold and wet conditions.
For this reason, and 5 more listed below, a dependable pair of cycling gloves should count as one of the most important pieces of your cycling wardrobe. They come none better than the new Shimano Unisex Infinium™ Race Gloves.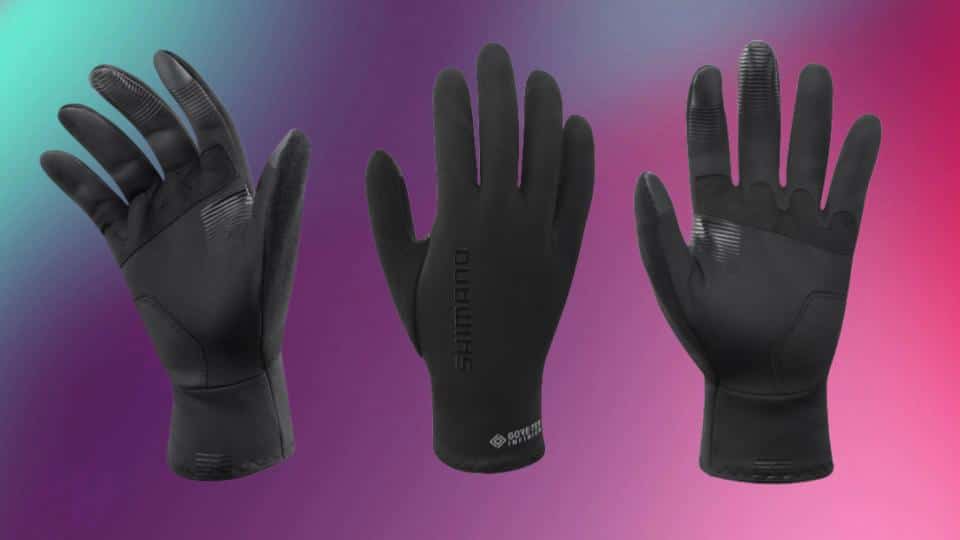 Key features:
Unique 3D-shaped Construction
Unlike most gloves, the unique 3D shape of these gloves imitates the natural shape of your hand in the riding position.
A patent-pending patterning construction and thermo-moulding process create a perfect fit so you don't need to take them off during your busy day. From setting up your bike computer to finding gels in your pockets, you can get more done, with more comfort.
Fewer Seams. Less Material
Too many seams and too much bulky material can make it difficult to handle your bike with conviction. Shimano Infinium™ Race Gloves feature 30% fewer seams – just a single seam around the entire finger area and up to 35% less material overall vs. a conventional glove.
GORE-TEX INFINIUM™ 
Breathable windproof and water-repellent fabric provides balanced warmth and protection with strategically-placed insulation that's thicker on the back of the hand for added warmth and thinner on the palm for a more direct grip.
Why are cycling gloves so important?
Improved Grip: Cycling gloves are designed with padded palms that offer better grip and control on the handlebars. This allows cyclists to maintain a firm grip on the handlebars even when their hands are sweaty, which can help prevent accidents.
Protection: Cycling gloves provide a layer of protection to the hands in case of falls or accidents. The padding in the gloves helps to absorb shock and reduce the impact on the hands in case of a crash.
Comfort: Long rides can cause blisters or calluses on the hands due to friction with the handlebars. Cycling gloves with gel padding provide additional comfort and prevent these issues.
Warmth: In colder weather, cycling gloves can keep the hands warm and prevent them from getting numb.
Sweat absorption: Cycling gloves are made of breathable materials that wick away sweat from the hands, keeping them dry and comfortable.
To browse all the latest Shimano clothing arrivals for SS23 visit Freewheel. Your local bike shop online supports a network of over 400+ independent cycle stores across the UK.