Rachel Riley is a familiar face as the maths whizz on Countdown.
But believe it or not, she doesn't actually spend all her time crunching numbers. Did you know a total football fanatic? Not only that, but she likes kicking the ball around just as much as watching it.
We sat down with the Essex-born presenter, 34, to find out more about her love of team sports, as well as her approach to fitness and journey to veganism…
How she stays fit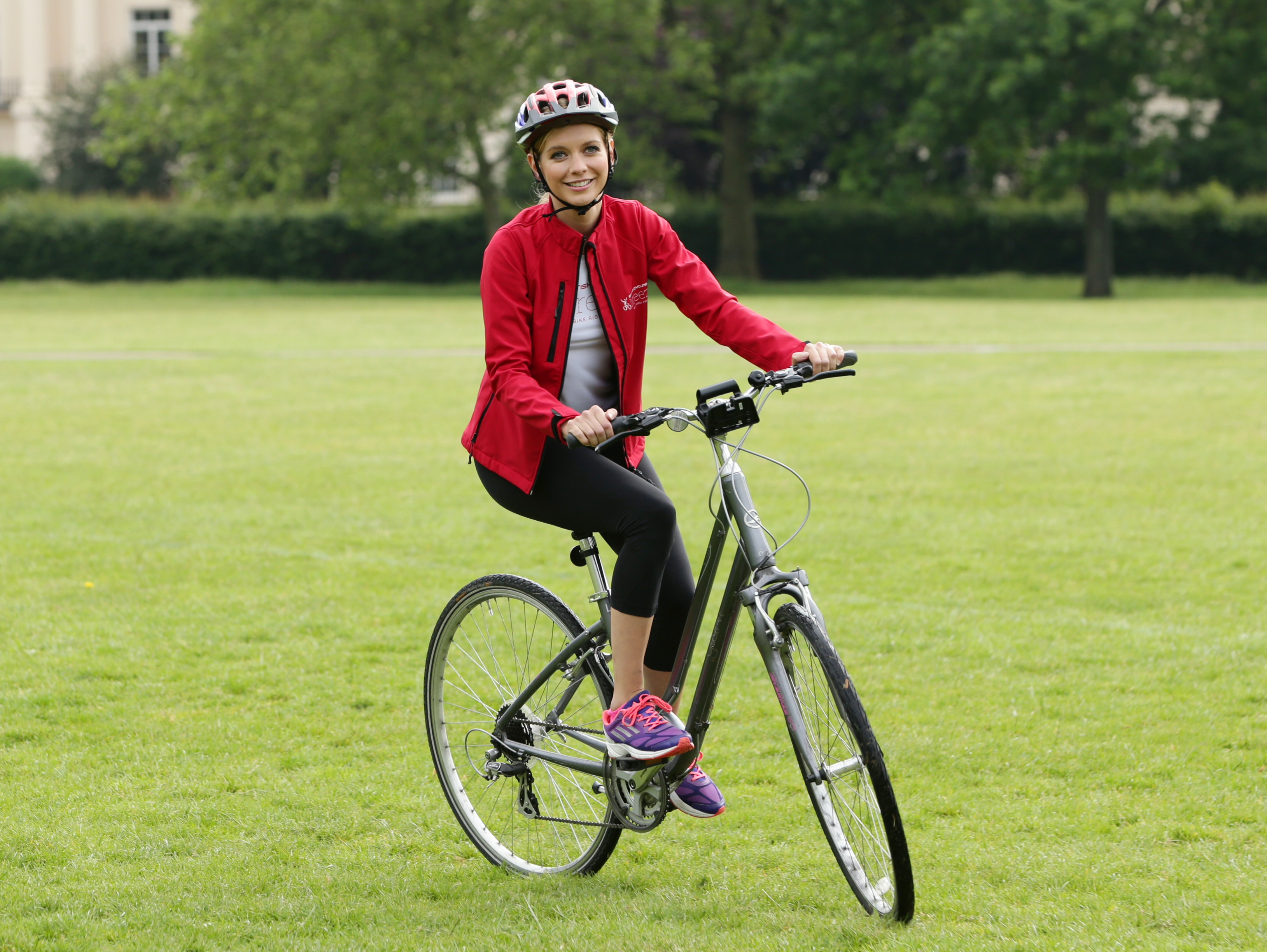 Some people can spring out of bed and smash a workout before getting on with their day. Riley is not one of them. "I've got a lot of friends who are organised and do that," she says with a groan. "But I'm not a morning person. I think it's genetic, I've read a lot of studies about it. I don't want to beat myself up too much – I get stuff done at night because nobody is bothering me!"
And it's not as though she doesn't enjoy exercise – quite the opposite – although she's not keen on the gym. "I like cycling and being outdoors – I'm not one of those people who can go to the gym," she says.
And Riley confesses that her exercise regime is a lot better when she's got a goal to work towards. Last year, she participated in the 100km charity cycling event Ride the Night in London – which she evidently loved, despite its gruelling nature.
"I found that when I had something to train for, it was better – I knew that I had to go out and cycle because I had that 100k coming up," she recalls. "It was much easier turning up sweaty after riding to meetings and saying, 'I'm training for charity', rather than just a normal day!"
Team spirit
With filming Countdown and her other commitments – Riley's currently supporting the Financial Conduct Authority's PPI campaign, encouraging the public to put checking for mis-sold PPI on their to-do-list ahead of the August 2019 deadline – she admits she doesn't really keep a consistent schedule.
"I used to play loads of team sports and that was great. But when you have a job that doesn't have regular hours, you can't commit to the team, so I do miss team sports," says Riley, who played netball, hockey and football at school.
Fan factor
Anyone who's glanced at Riley's Twitter feed will know she's a keen follower of football – particularly her beloved team, Manchester United.
"I played football when I was at junior school with all the boys," she says. "Then at senior school, I went to an all girls school and couldn't play it. I've seen that they've just started doing girls football, which is brilliant, because it sadly wasn't like that when I was doing it."
Riley returned to playing football while studying maths at Oxford University, but has been unable to commit to a team since. She's managed to play in the odd match for Sports Relief, however, and meet a fair few of her heroes along the way.
"There's nothing like the feeling of competitively chasing the ball," she enthuses. "You don't get that on the treadmill, and you don't get that on your bike in the park – I really do miss it."
She couldn't be more thrilled that football is becoming more mainstream for women, and loves the fact that you can see the Lionesses on Channel 4 and that Man U has announced its first women's team.
"It's a great sport for girls," says Riley. "It's good exercise, practices teamwork, as well as encouraging a more level playing field by teaching inclusion between girls and boys."
Going vegan
Riley's exercise regime might be a case of "if and when" she can, but she's far more hot on her diet – more out of necessity than anything else.
"Diet's huge for me," Riley confesses. "For a large part of my life, I've had intolerances and been sick with food." As is the case for many people – particularly women with dodgy stomachs – finding out what worked for Riley took a lot of trial and error.
"I was vegetarian for maybe six months a few years ago and I felt so ill," she recalls. "It was because whenever I was working and out, the veggie options were always things like pasta, cheese, rice and pies – really heavy stuff that was making me feel rubbish."
Veganism might be really trendy right now, but it was for her health that Riley turned to plant-based eating. "A few years ago, I stopped eating eggs and dairy and I've gradually gone vegan," she says. "As soon as I stopped eating a lot of foods, many of my symptoms went away almost overnight."
Not that it was particularly easy in the beginning. "I didn't know anything about vegan food, and probably had the same thoughts that other people had – that it's a bit weird," she admits with a smile. "But then I realised that when you eat good food, it's still tasty and you can still enjoy it. Being vegan has made me eat a lot more vegetables and salad, and there's still so much you can eat."