PGA Catalunya Golf and Wellness will host a five-day 'Balance' Retreat at their new Wellness Centre from 24th to 28th October, the first of a series of new retreats targeting specific health and fitness goals.
Aimed at menopausal and perimenopausal women, this carefully crafted journey combines movement classes, naturopathic and holistic therapies, and state-of-the-art technologies to garner results and mitigate symptoms, from anxiety and fatigue to bad sleep and weight gain. The aim is to educate and empower while cultivating a deeper connection between body and mind.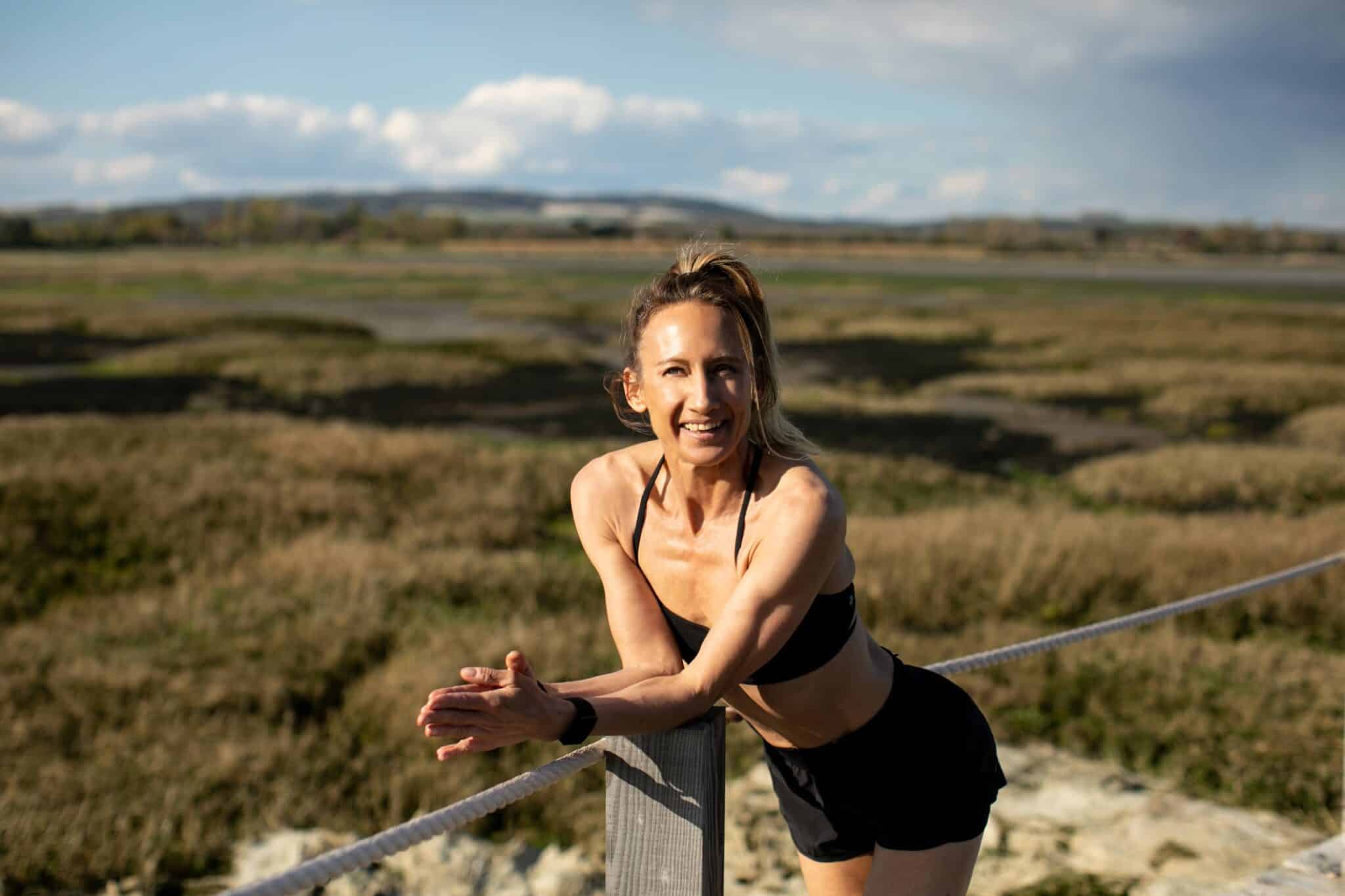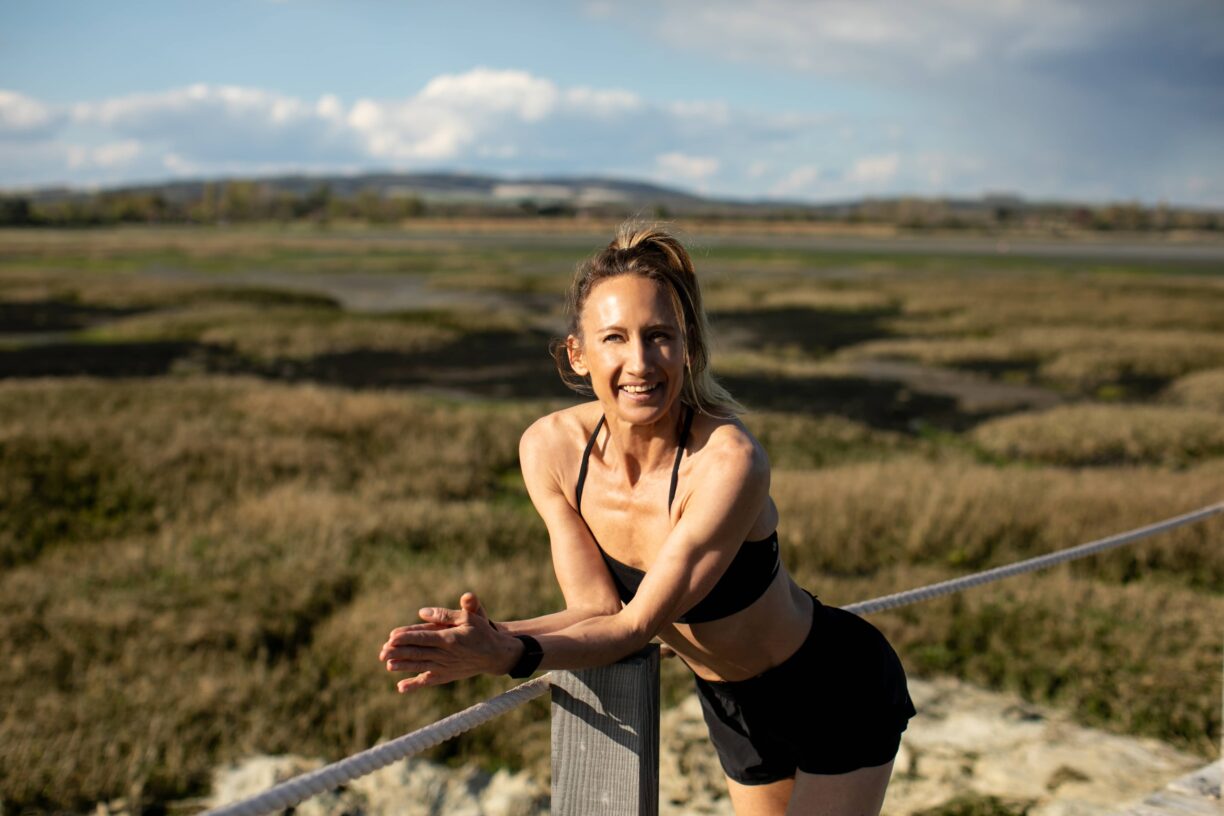 'Balance' will be hosted by celebrity trainer and lifestyle coach Monique Eastwood, a skilled ballerina and founder of The Eastwood Movement Method (EMM), whose clients include Emily Blunt, Hayley Atwell, Stanley Tucci and Ruth Wilson.
Eastwood's wealth of knowledge in understanding how bodies move and her ethos of promoting everyday movement translates perfectly to addressing physical wellbeing at this significant life moment.
"Keeping bodies fluid, lean and strong is so important when women reach this stage in their lives. I use movement techniques to help women develop positive tools, build their muscle strength, boost confidence, and promote mental wellbeing." says Monique Eastwood.
Just one hour from Barcelona, and situated within over 1,300 acres of pristine, landscaped hills and Mediterranean forest The Wellness Centre at PGA Catalunya Golf and Wellness offers a serene sanctuary for those seeking to navigate hormonal changes during perimenopause and menopause, offering access to the best-in-class equipment and expert therapists.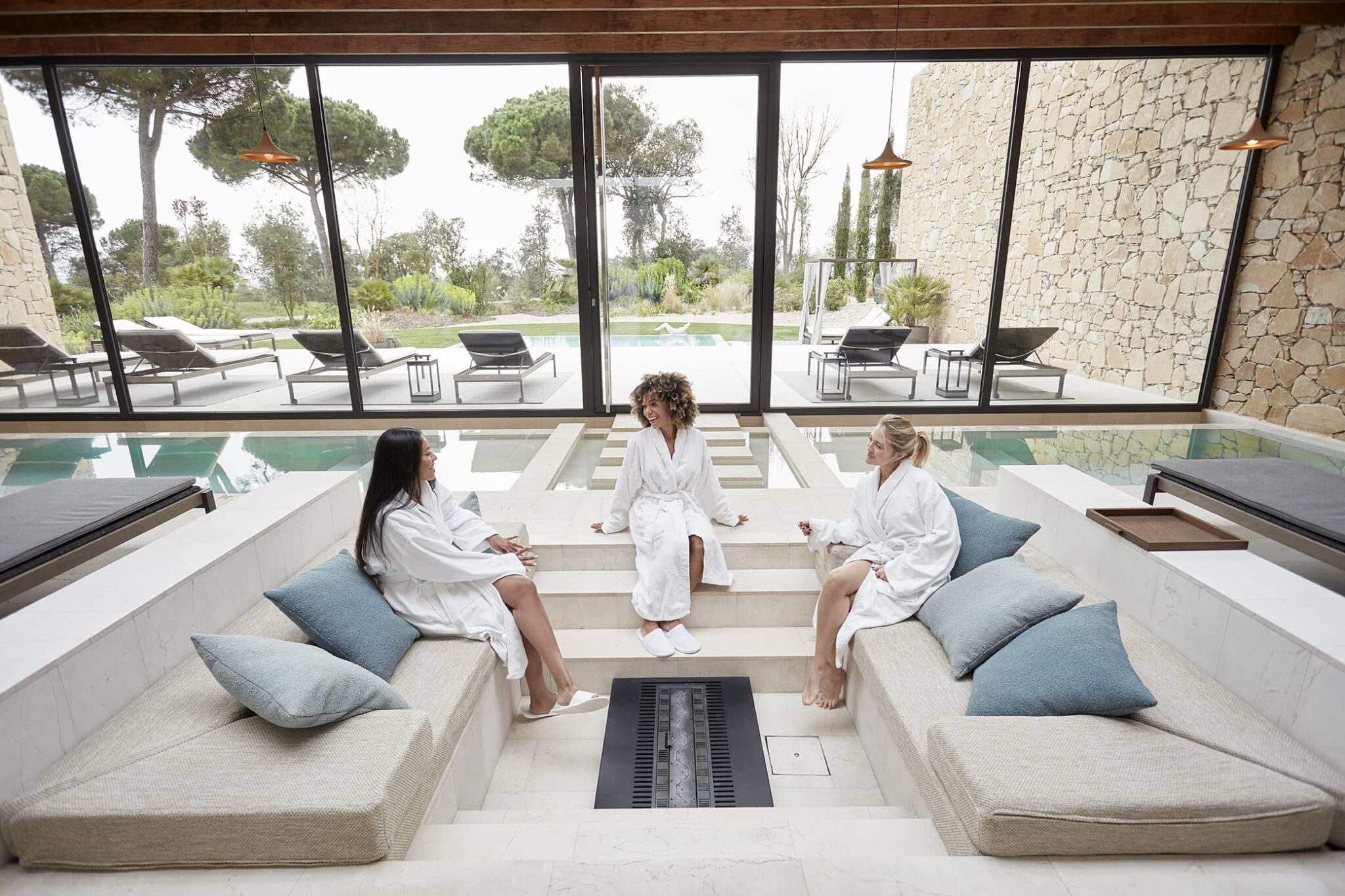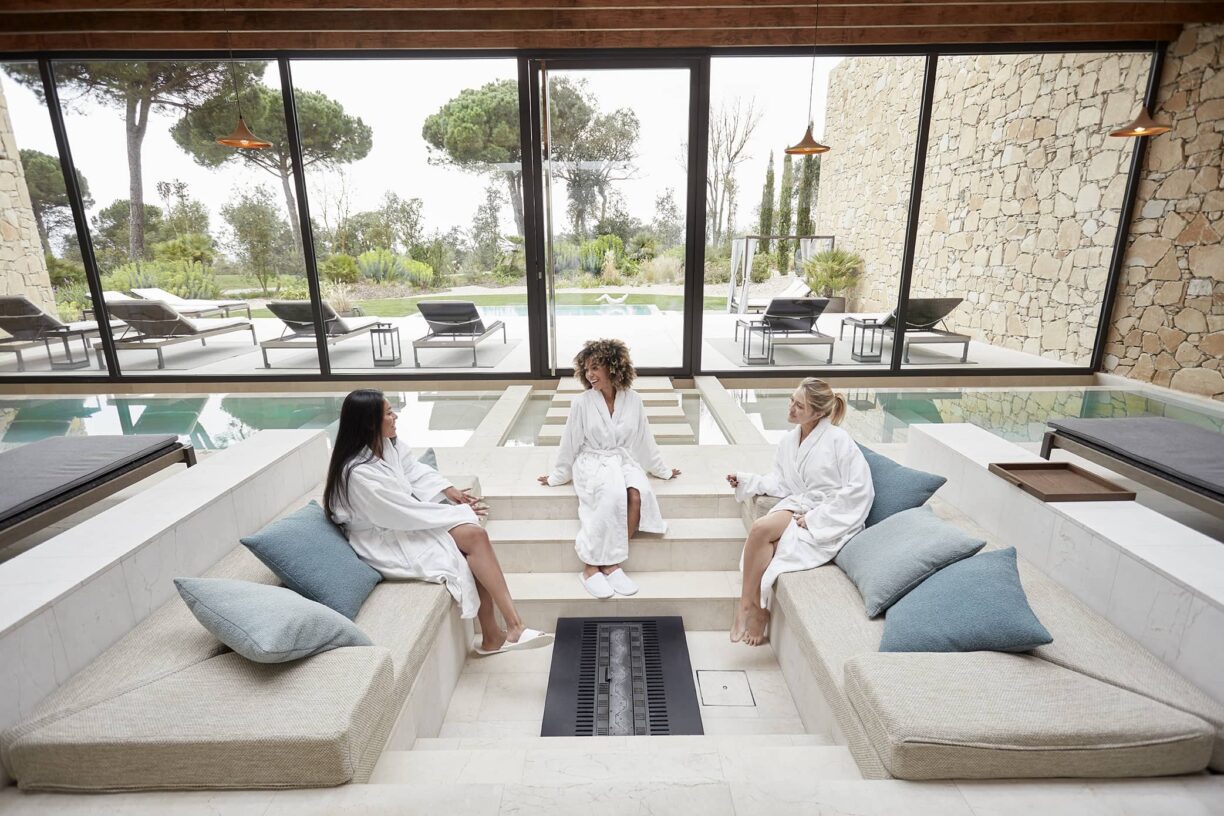 Designed by Lagula Architects around biophilic principles, the resort's new 1,000m2 state-of-the-art Wellness Centre connects guests deeply to nature with tranquil, inside-outside spaces, plenty of natural daylight, water features and indigenous planting.
Alongside the serene Thermal Pavillion, the Wellness Centre offers a host of holistic therapies and targeted equipment normally only available at medical clinics or elite athletic facilities.
This results-driven retreat has been created by Wellness Manager, Nuria Camins and resident nutritionist, Mireia Cervera alongside a team of experienced therapists including integrative health specialist Dr Saskia Kloppenburg, mindfulness coach Edgar Tarrés and pelvic floor physiotherapist, David Sánchez.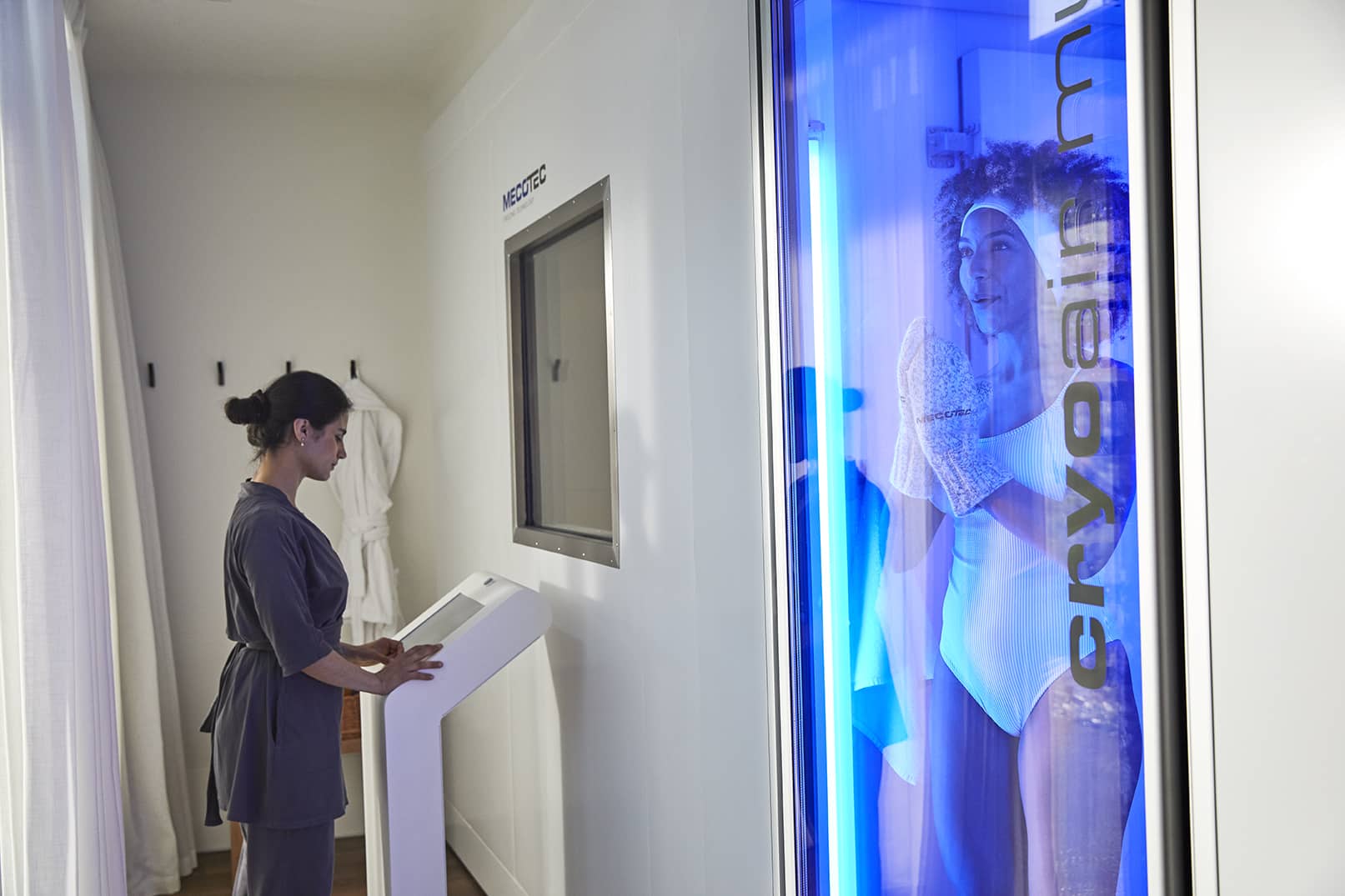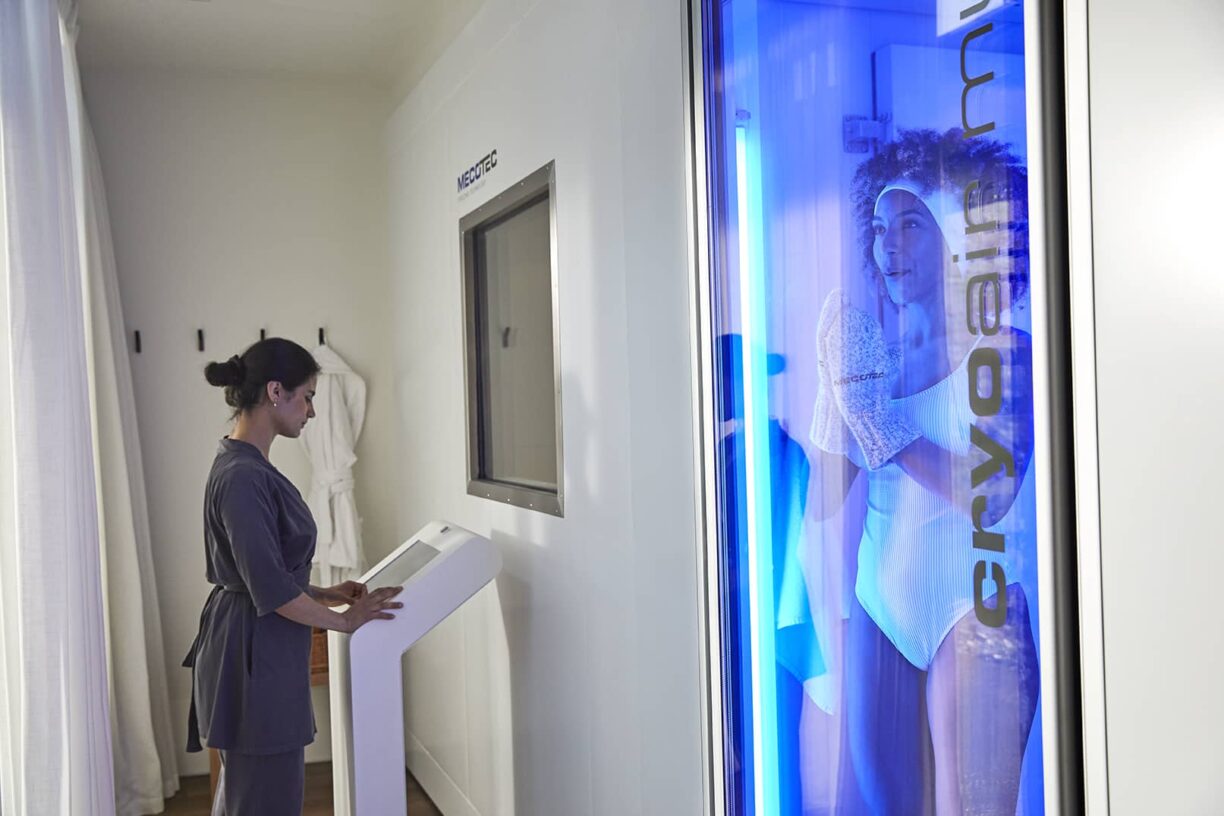 The five-day programme starts with Reconnect, to prepare the body and mind and connect with the here and now. Starting with a session of cryotherapy at Spain's only MECOTEC double cryo chamber to improve circulation, reduce inflammation and deliver a rush of endorphins to help focus on the present moment and create a sense of calm.
A one-to-one consultation with the nutritionist to discuss the meal plan for the retreat and an expert-led mindfulness session encourage participants to set personal intentions.
Day two, Energise, is all about embracing movement to strengthen and connect with the body, to cultivate confidence and alleviate menopausal symptoms.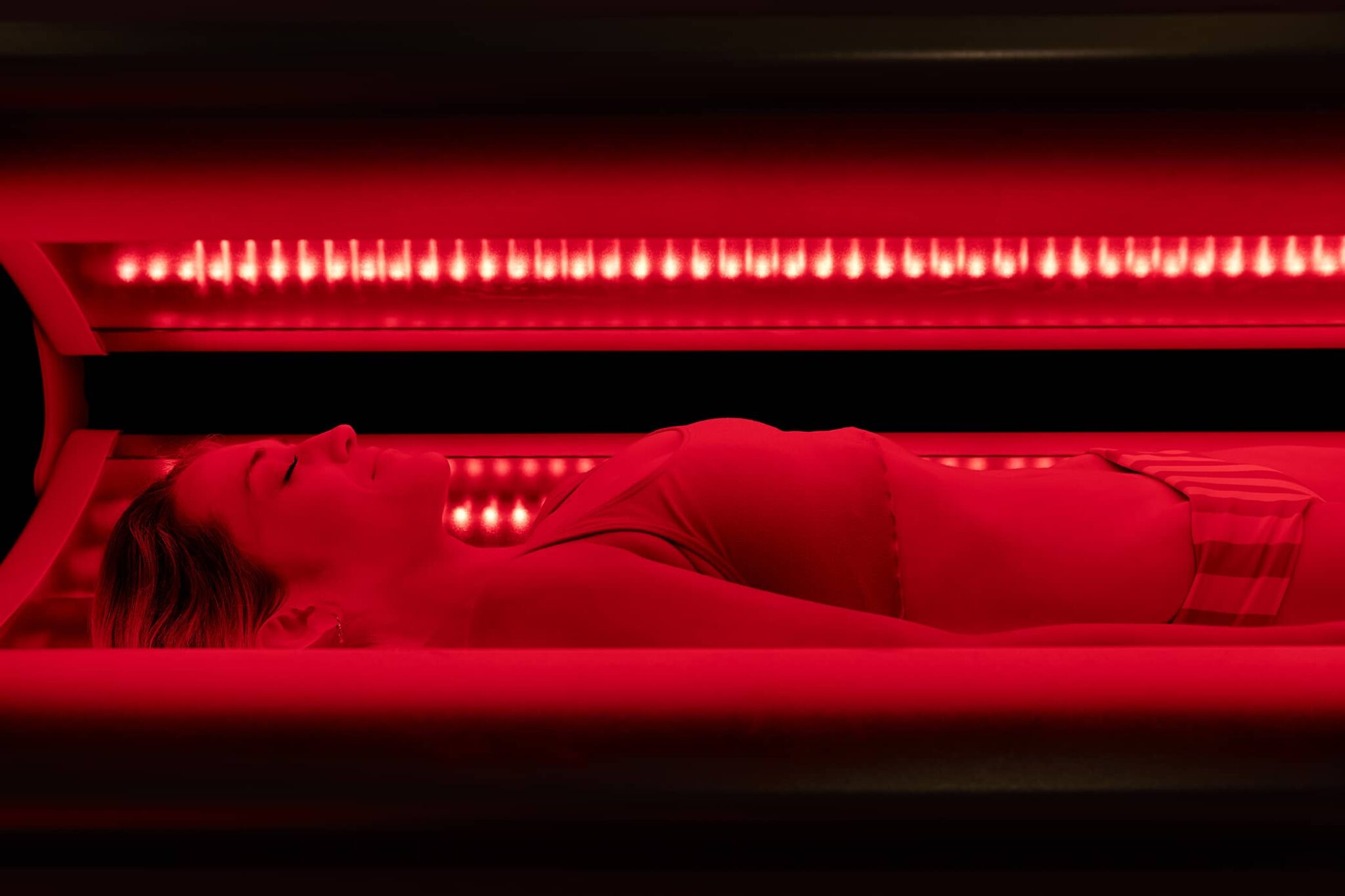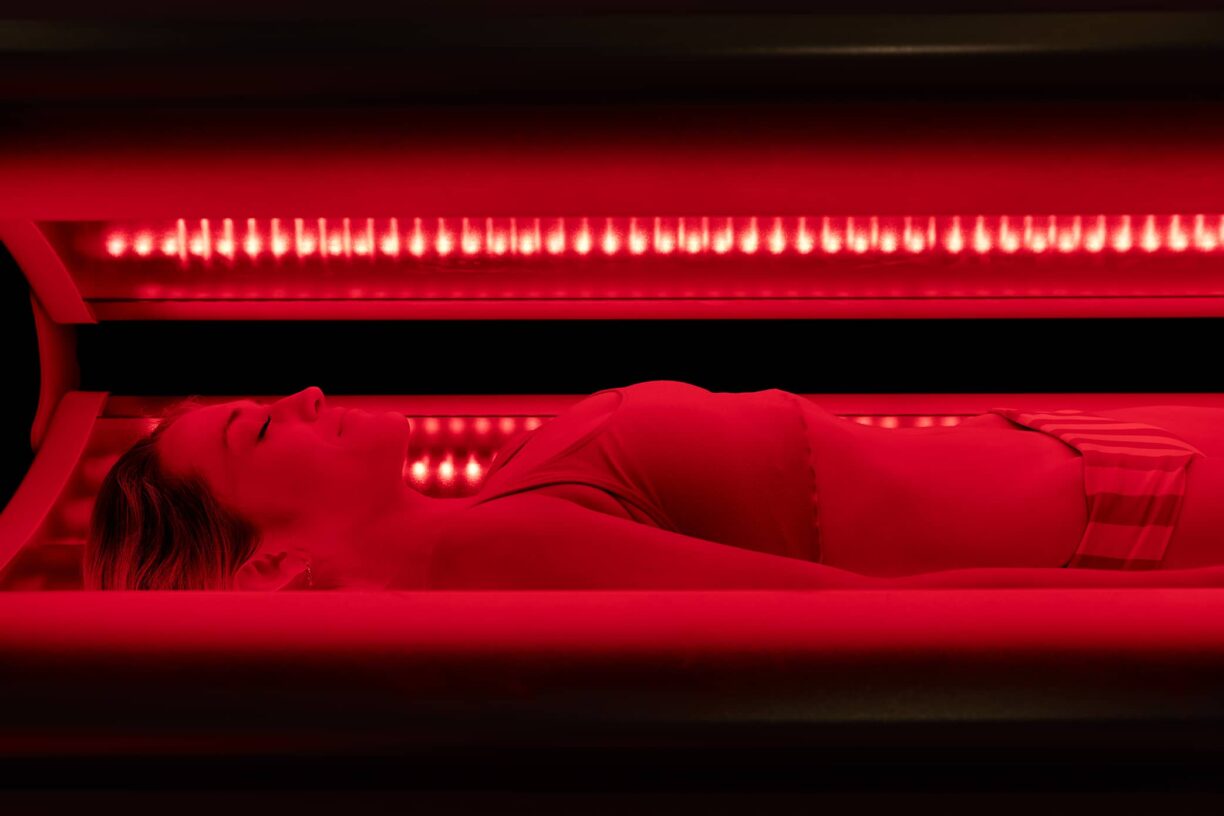 Eastwood will lead an active EMM session to stretch and tone, followed by a pelvic floor workshop guided by David Sánchez, photobiomodulation to stimulate the production of ATP energy and help the body regenerate on a cellular level, and ending with a detox massage to relax muscles, activate the metabolism and drain toxins.
Dr Saskia Kloppenburg hosts a group session to reveal how hormones impact women's health and offers a holistic approach to safe, evidence-based hormone treatments.
Nourish on day three sees participants learn ways to transform the way they nourish their bodies to maximise bone density and heart health.
The itinerary includes a nutritionist-led cooking lesson to learn new recipes to recalibrate hormones, a restructuring Biologique Recherche facial that nourishes and soothes to stimulate melanin and collagen, cryotherapy and photobiomodulation are combined to release endorphins, boost mood, and reinvigorate, thereby reducing inflammation and muscle pain. An EMM session with a focus on power and strength concludes the day on a high.
Day four addresses Recovery and how to practice mindfulness and relaxation to promote positivity and reduce stress.
This includes a Miriam Quevedo hair and scalp treatment to prevent hair loss from hormonal changes, oxygen chamber therapy and photobiomodulation, a recovery massage, EMM session and a guided nature walk.
Grow, on day five sets participants confidently forwards on a path of positive acceptance of life's natural next chapter, with a final energy-inducing whole-body cryotherapy session.
Accommodation: Hotel Camiral at PGA Catalunya is located in the centre of the resort and offers 5-star sophistication and first-class facilities.
This September 2022, Hotel Camiral has opened seven, new double-sized Camiral Suites designed by Bryan O'Sullivan Studio.
Directly connected to the Wellness Centre they are ideal for participants of the resort's wellbeing programmes and packages.
Each 72m2 suite is designed to support wellbeing with ample living spaces, including a sitting room, walk-in dressing room, bathroom, and bedroom with a double balcony.
5-day Balance Retreat:
2.128€ (£1847,28) per person in sharing double room (Superior Deluxe)
2.528€ (£2194,51) per person in individual double room (Superior Deluxe)
Included:
– 5-Day Balance Retreat with activities and treatments as detailed
– Stay at 5-star Hotel Camiral, part of The Leading Hotels of the World, in a Superior Deluxe room
– Nutritional meals
– Complimentary access to Wellness Centre Spa facilities throughout
Available at an additional cost:
– Further private consultations with the hormone specialist doctor
– Private EMM, yoga and meditation sessions
– Additional sports technology or aesthetic treatments/bodyworks and rituals
Room upgrade:
Flight transfers are not included
Transfers from Barcelona and Girona airport on request (not included)
To book PGA Catalunya's 'Balance' Retreat (from 24th to 28th of October 2022), please visit: https://www.pgacatalunya.com/wellness-centre/balance-menopause-retreat/