A special Speedmaster prize for Buzz Aldrin, Elon Musk, Brian Eno and the makers of the Apollo 11 documentary.
The Swiss watchmaker OMEGA has awarded four unique Speedmaster watches to the winners of this year's Stephen Hawking Medal for Science Communication at the 2019 Starmus V Festival in Zurich, Switzerland.
On stage were the winners including Brian Eno, for his contribution to the popularisation of science; Apollo 11, a documentary by Todd Douglas Miller, for its breakthrough look at the famous space mission; and a special Lifetime Achievement Award for OMEGA ambassador Buzz Aldrin, whose legendary passion for space continues to inspire us today.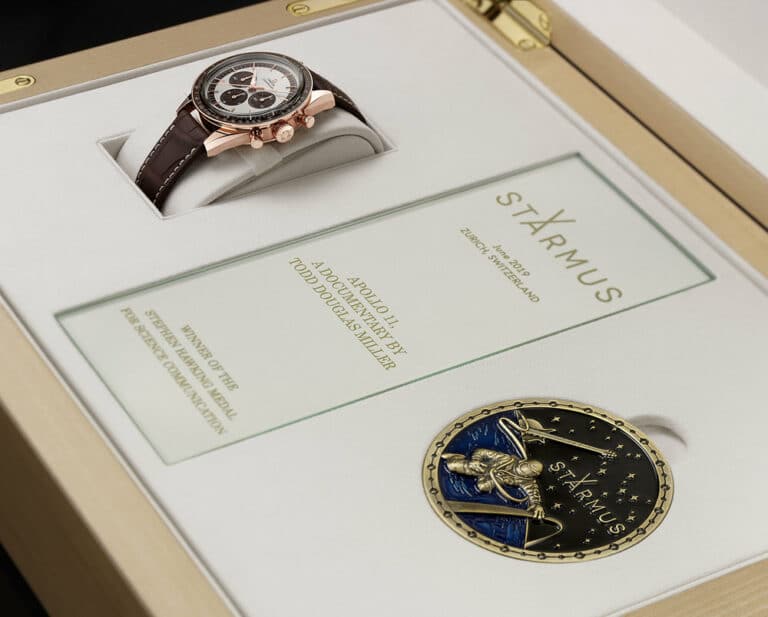 A medal and watch will also be separately presented to Elon Musk, for his accomplishments in space travel and for humanity.
The Stephen Hawking Medal for Science Communication is one of the world's most celebrated science communication awards.
With its partnership of the Starmus Festival, OMEGA is proud to align itself with the prize and contribute specially crafted timepieces for the annual winners.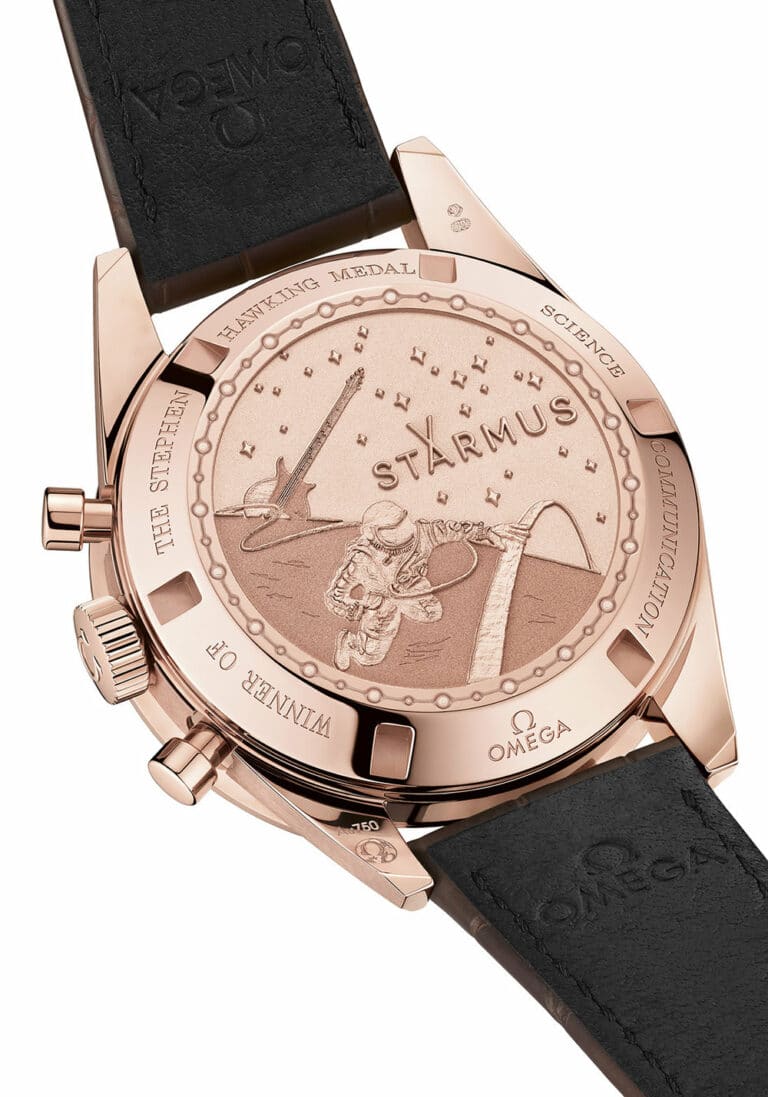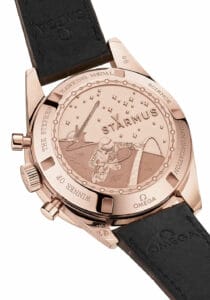 Presenting the watches on stage was Raynald Aeschlimann, President and CEO of OMEGA. He later said, "It's a great honour to be here amongst so many esteemed names in the science community.
I know these winners are truly deserving of the medal and they have all shown a great commitment to human understanding and progress.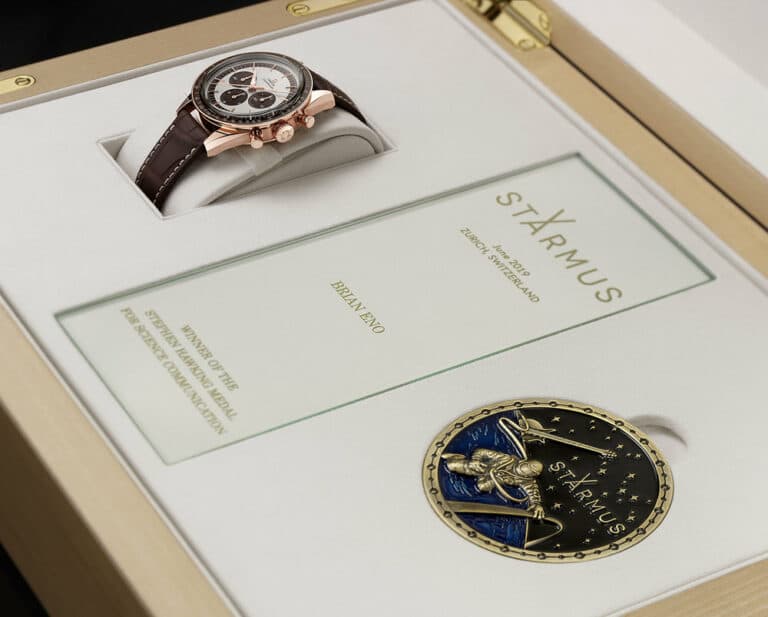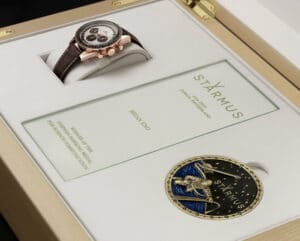 OMEGA has its own pioneering history and future in space, so we are thrilled to join the celebrations and share in this common quest for excellence."
The winning watch is a Speedmaster Moonwatch crafted in 18K Sedna™ gold. The model is known as the "First OMEGA in Space," and is based on the iconic watch that astronaut Walter Schirra wore during the Sigma 7 mission of the Mercury program in 1962.
Today's updated design features a brown polished ceramic bezel ring and a matt chromium nitride tachymeter scale, as well as brown PVD subdials and a central opaline silvery dial.

The watch is distinguished by its caseback, which includes the words, "WINNER OF THE STEPHEN HAWKING MEDAL FOR SCIENCE COMMUNICATION", as well as a laser-engraved medallion that follows the exact design of the medal itself.
This includes the Starmus logo and images of Alexei Leonov during the first human spacewalk and the "Red Special" guitar of Queen's Brian May.
The Starmus Festival, a combination of science, art and music, helps the general public understand and appreciate science. Since 2011, it has included performances and presentations from astronauts, cosmonauts, Nobel Prize winners and prominent figures from science, culture, the arts and music.
For the 50th anniversary year of the Apollo 11 mission, this year's festival included a remarkable roster of science and space luminaries, including Apollo astronauts such as OMEGA ambassador Charlie Duke – the youngest person to walk on the moon.
Also joining the speaker roster was Nicole Stott, also an OMEGA ambassador and veteran astronaut who has worked on both the International Space Station and the Space Shuttle.