Last updated on October 25th, 2022 at 02:45 PM
Oakley®'s 2022 Snow Collection was created in tandem with a roster of champion-level Team Oakley athletes.
The collection represents the dedication and the relentless pursuit of athlete-influenced technologies, design and functionality, both on and off the mountain.
Available in unique colourways and patterns, the 2022 Snow Collection empowers wearers to be who they are, while seamlessly elevating performance through functionality and sleek aesthetics.
In addition to the collection, Oakley releases a series of Be Who You Are videos, highlighting various Team Oakley snow athletes along their journey of self-betterment in sport and beyond.  
Utilizing the latest advancements in fabric technology, design and construction, the 2022 Snow Collection showcases Oakley's commitment to creating premium, performance-driven snow wear.
This year's collection includes a variety of snow styles curated by Team Oakley athletes including Mikaela Shiffrin, Aleksander Aamodt Kilde, Jamie Anderson, Sage Kotsenburg, and Ståle Sandbech.
The full range of premium goggles, helmets, jackets, pants, vests and snow accessories are made of high-performing tech fabrics, featuring athlete-inspired details and purpose-built design.
The resulting collection appeals to those who expect the best from themselves and their snow gear across a variety of demanding conditions. 
MIKAELA SHIFFRIN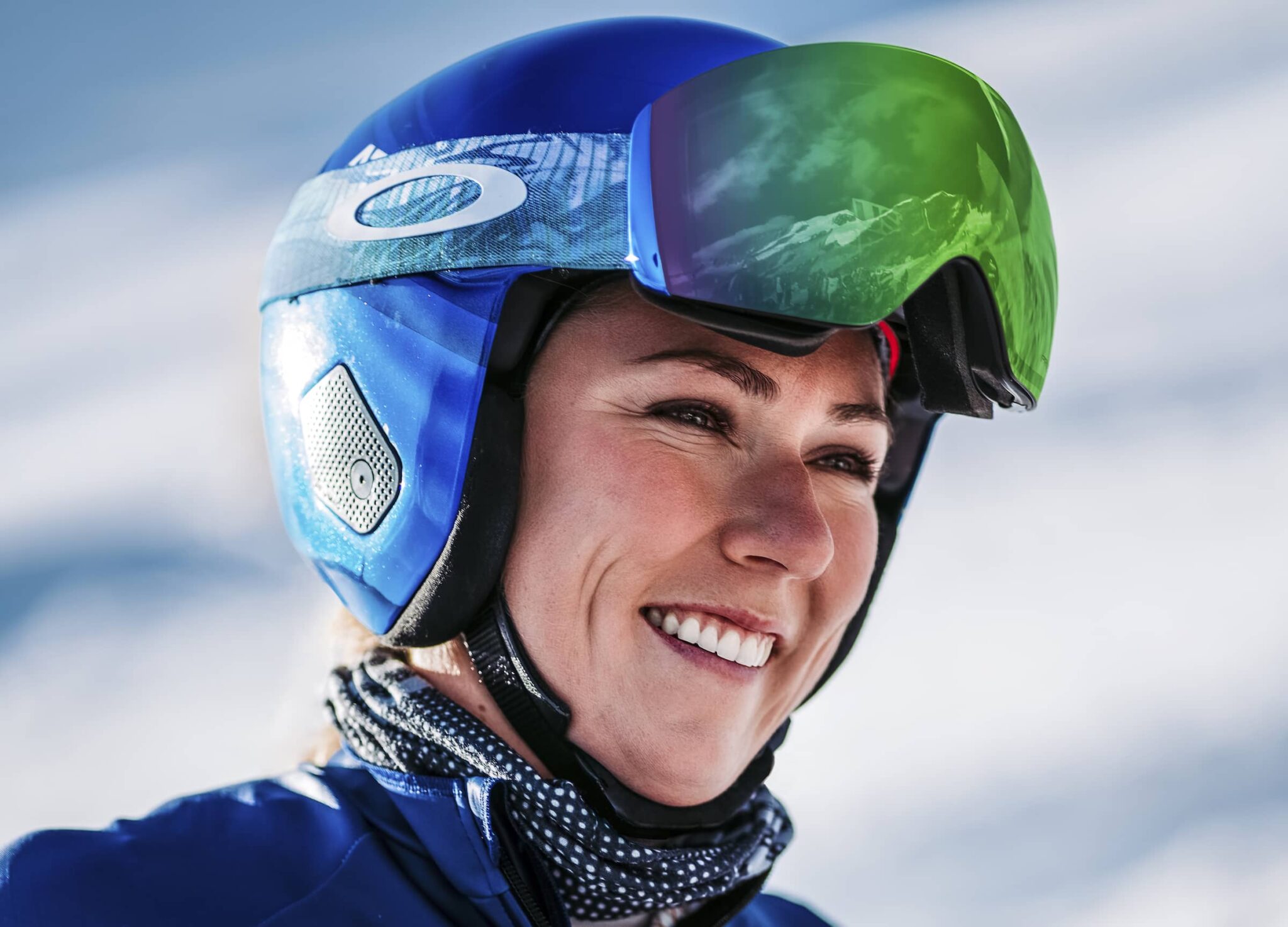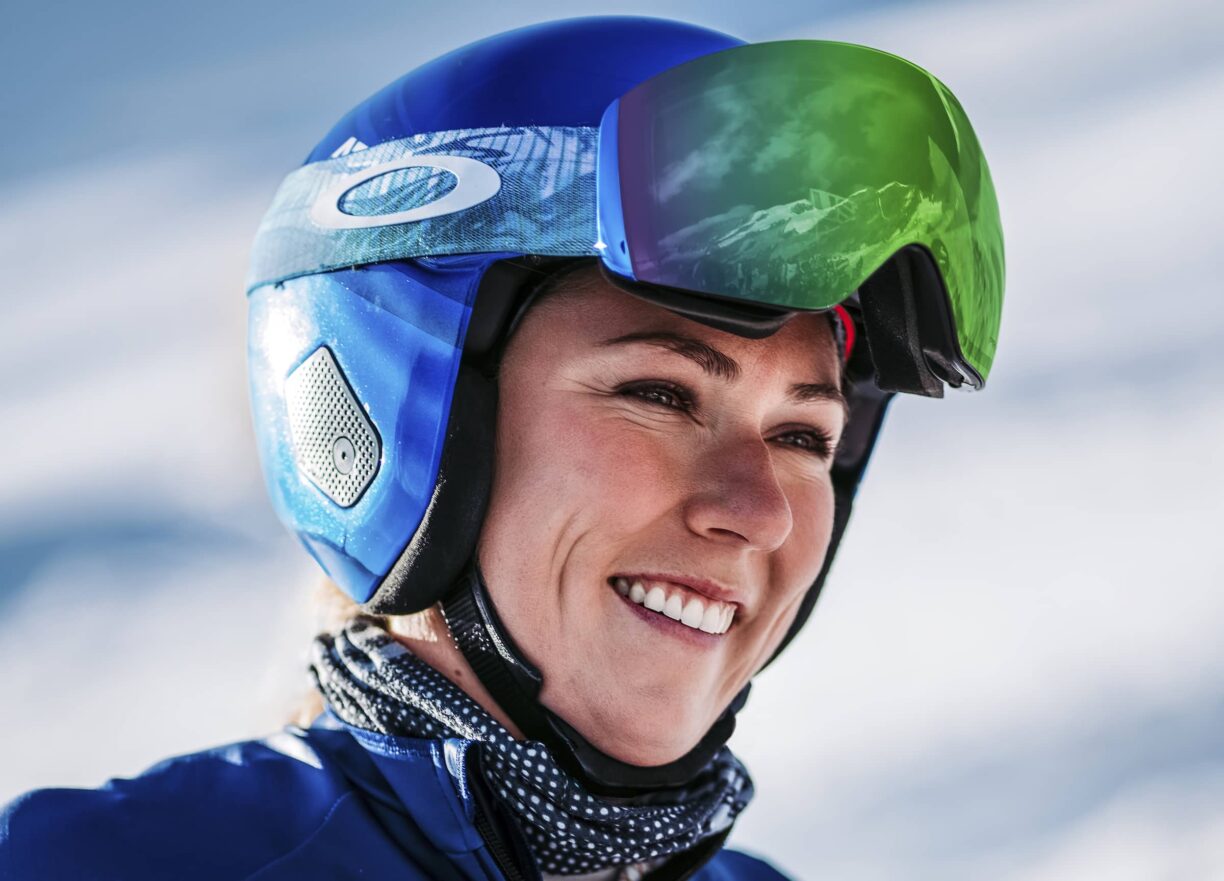 Mikaela Shiffrin has established herself as one of the greatest skiers of all time throughout her 12 professional alpine skiing seasons.
The champion partnered with Oakley for her signature series of Flight Deck goggles, which were inspired by the natural wonder of the Northern Lights.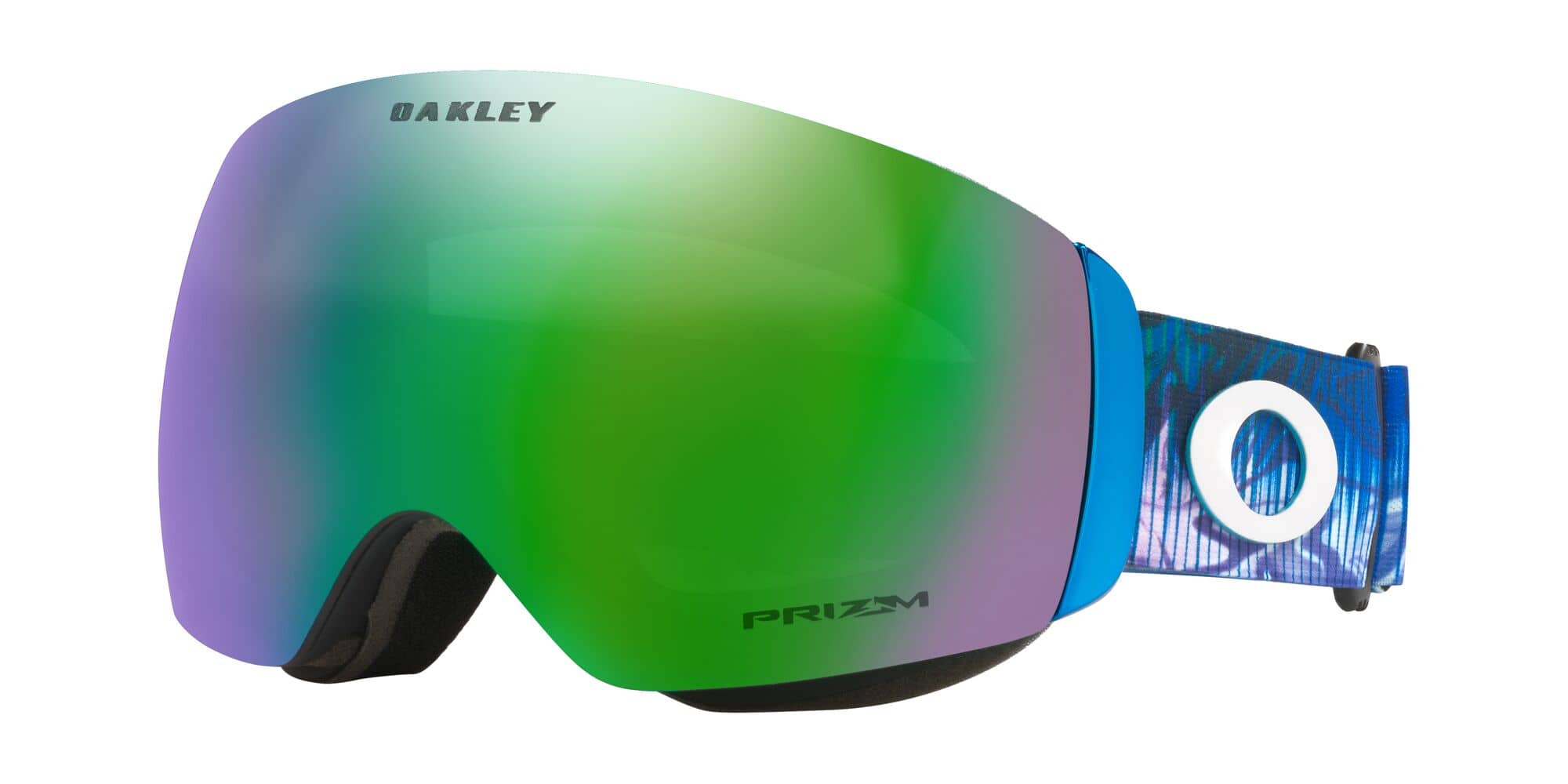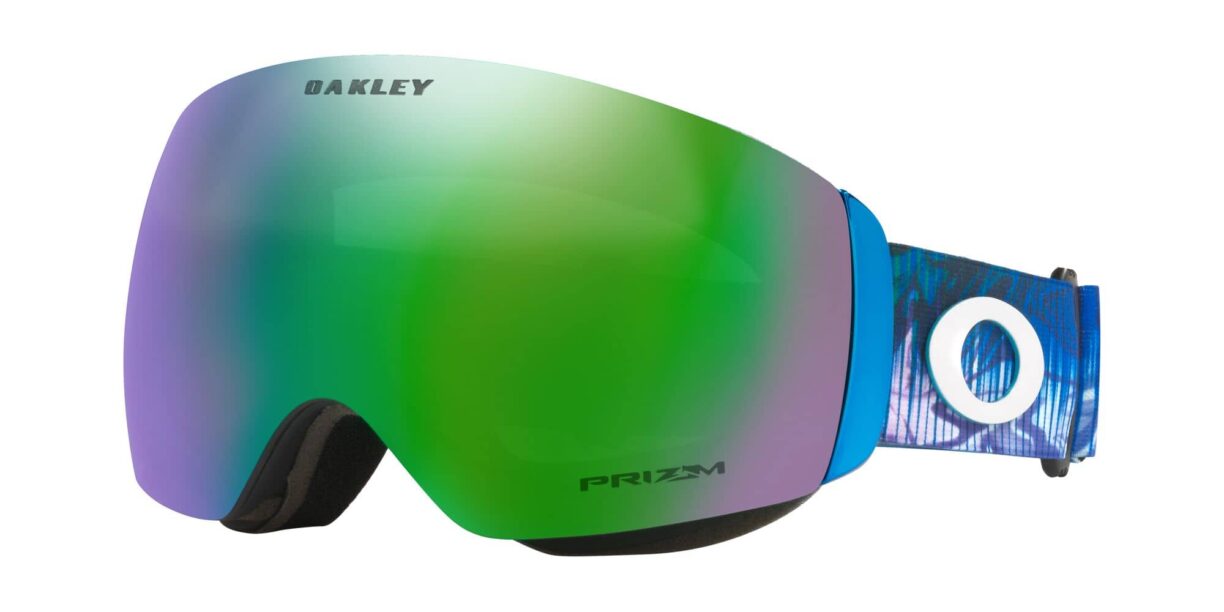 With a timeless design inspired by the helmet visors of fighter pilots and wide Prizm Jade Iridium lenses, Shiffrin's Flight Deck maximizes your field of view so you won't miss a single moment on the slopes.
The colour palette for Shiffrin's Flight Deck mixes different shades of blue and light purple, and the pattern on the strap reflects the bright dancing lights of the aurora.   
ALEKSANDER AAMODT KILDE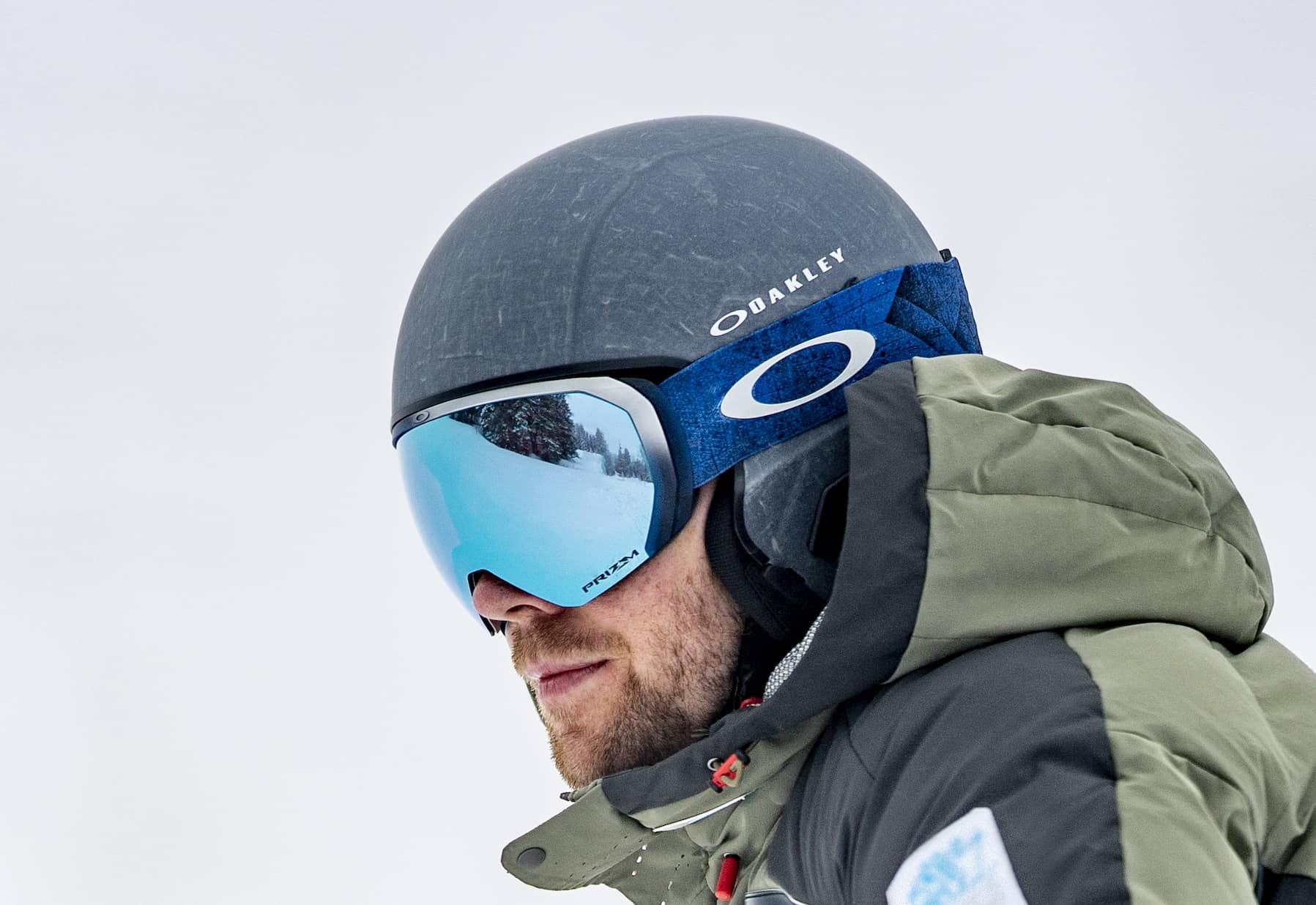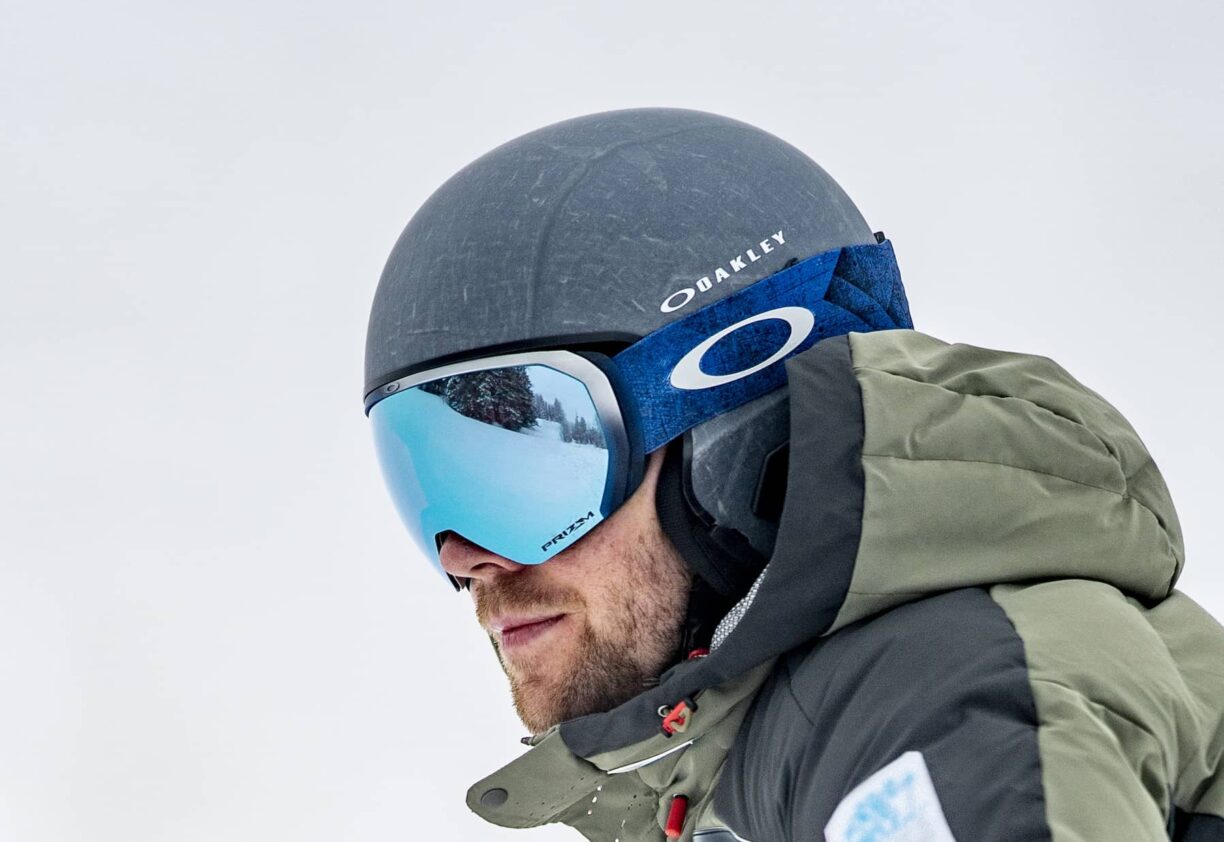 Aleksander Aamodt Kilde continues to dominate with his out-of-this-world athletic ability. The impressive Norwegian ski racer teamed up with Oakley for his signature series of Flight Path goggles with Prizm Sapphire Iridium lenses housed in a semi-rim frame to reduce drag and provide uninterrupted airflow.
Kilde's goggles feature a graphic theme depicting Viking symbols, or "runes," which was inspired by his Nordic ancestry.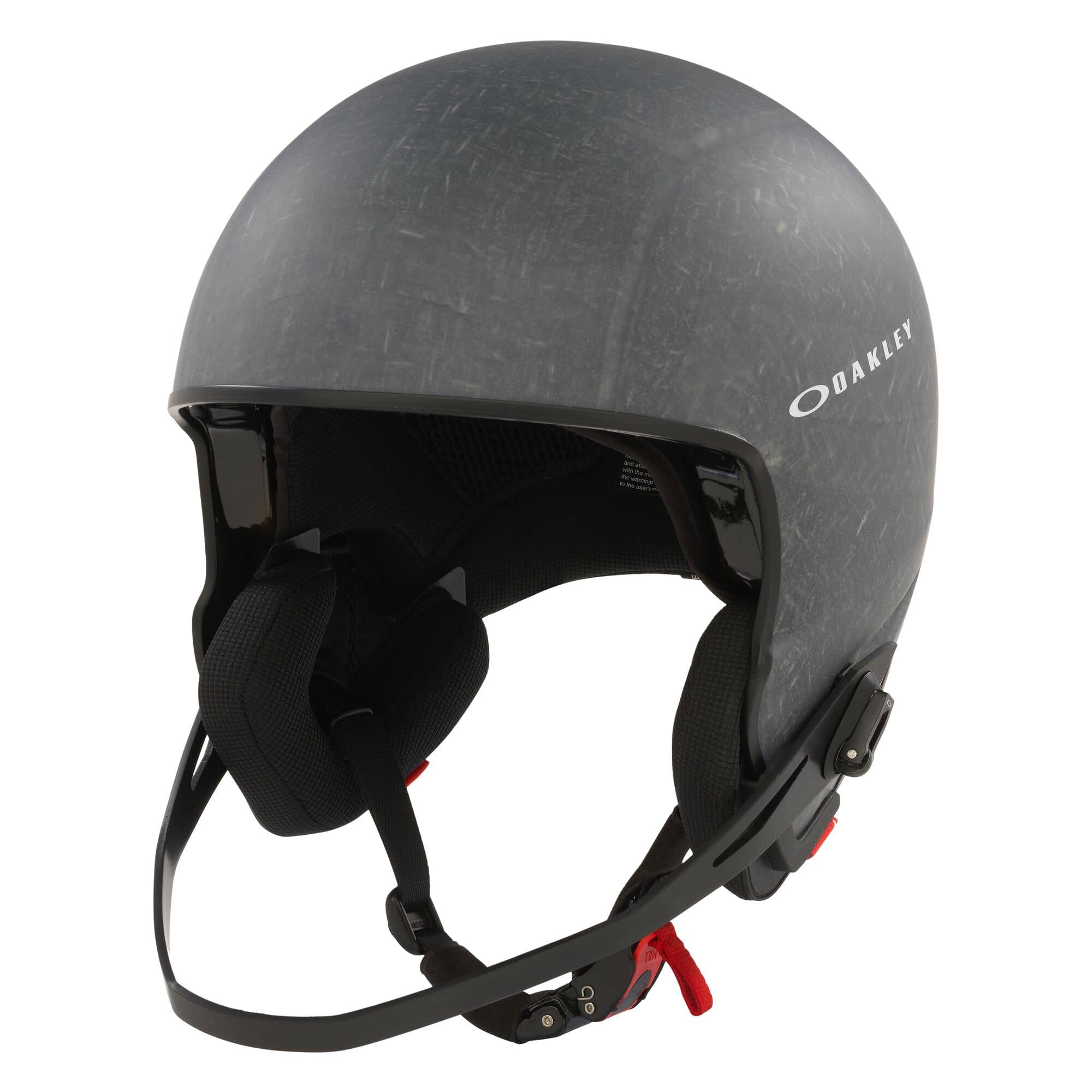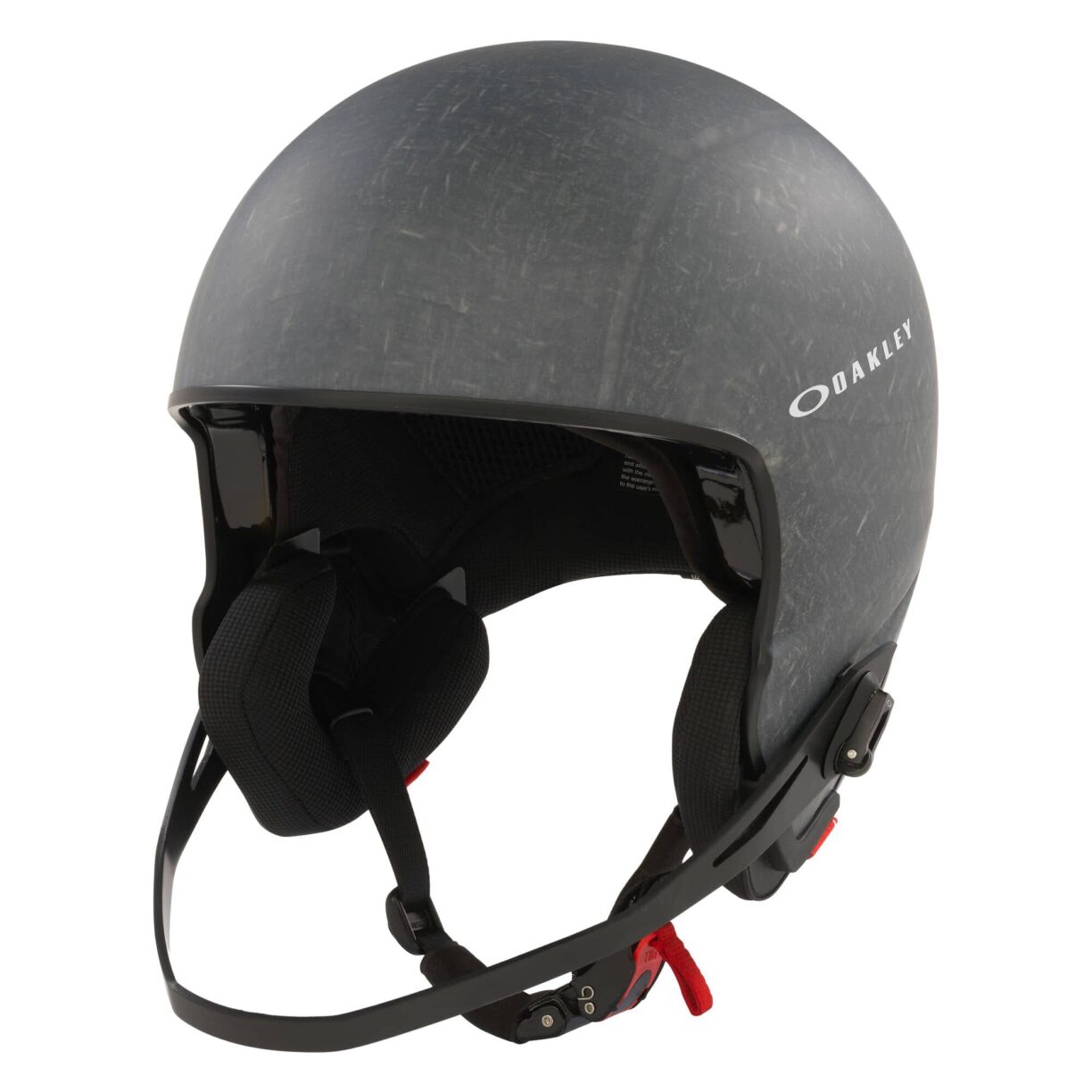 The skier also collaborated with Oakley last year to create and develop his ARC5 helmet, featuring an M-Forge composite shell with a unique rear design to protect the neck and body while in compromising positions during sport, which we can see him wearing in this new campaign.  
JAMIE ANDERSON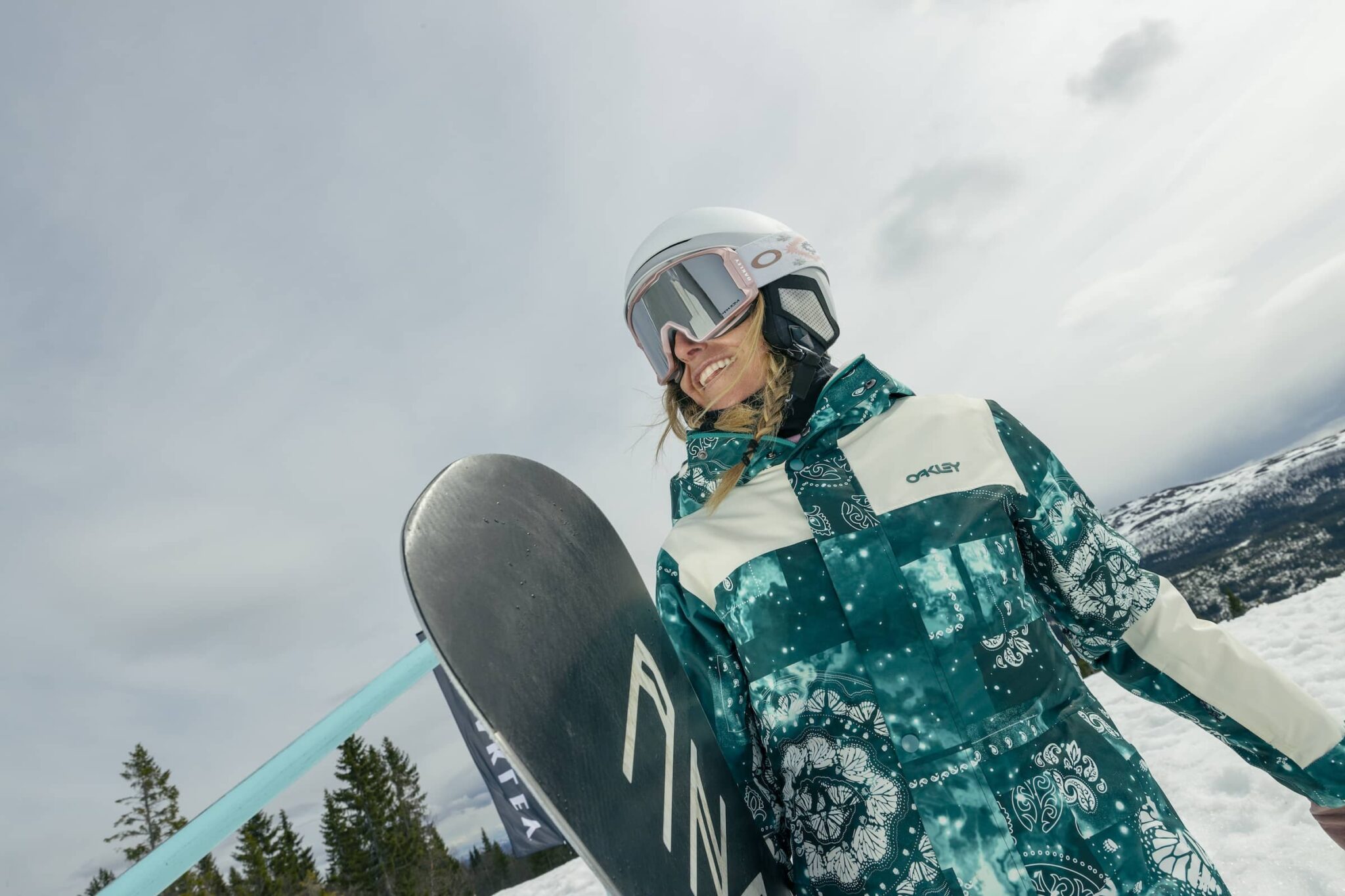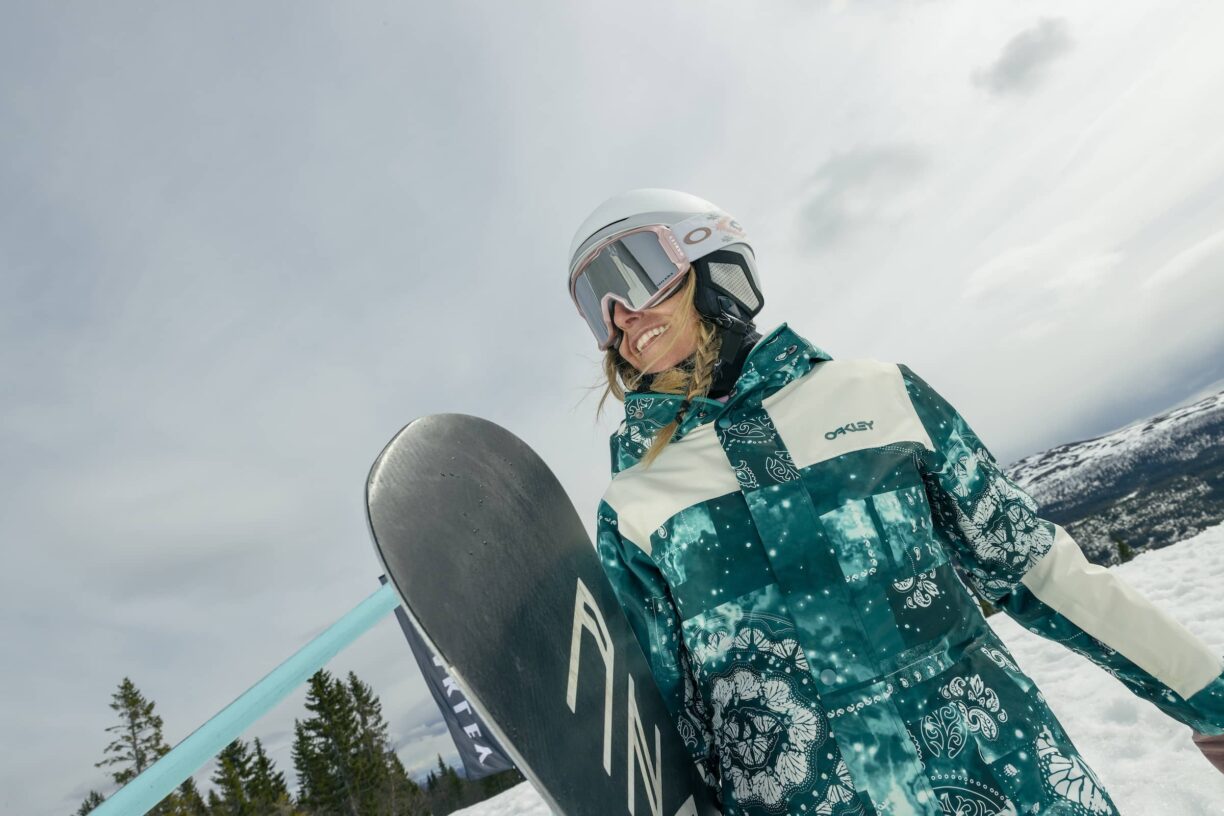 Jamie Anderson is known as one of the best snowboarders in the world, and for good reason. The three-time Olympic medalist designed her athlete collection of apparel with Oakley, which features a unique bandana pattern fused with a tie-dye sublimation for a print that reflects her love for winter and the beach.
Her Aurora RC Insulated Jacket features a durable water-repellent coating that helps keep you dry and comfortable in harsh conditions.
The modern design of the Aurora RC Insulated Jacket is replicated in the TC Dharma Softshell Bib, which features the same durable and water-repellent coating and all-over stretch material to provide an enhanced range of motion.
Adjustable suspenders and an elastic waistband with Velcro® tabs ensure lasting comfort. The confident and fashion-forward design of Anderson's athlete collection provides the wearer with comfort across a range of extreme weather activities and conditions.  
Completing Jamie's head-to-toe look is her signature series Line Miner goggles with Prizm Black Iridum lenses, offering fit, function and style that matches her outerwear assortment.
Combined with the MOD5 helmet in Silver White Poseidon, Anderson's athlete collection is a full look of snow apparel and accessories in a colour palette reflective of her feminine strength, determination, and playfulness.    
SAGE KOTSENBURG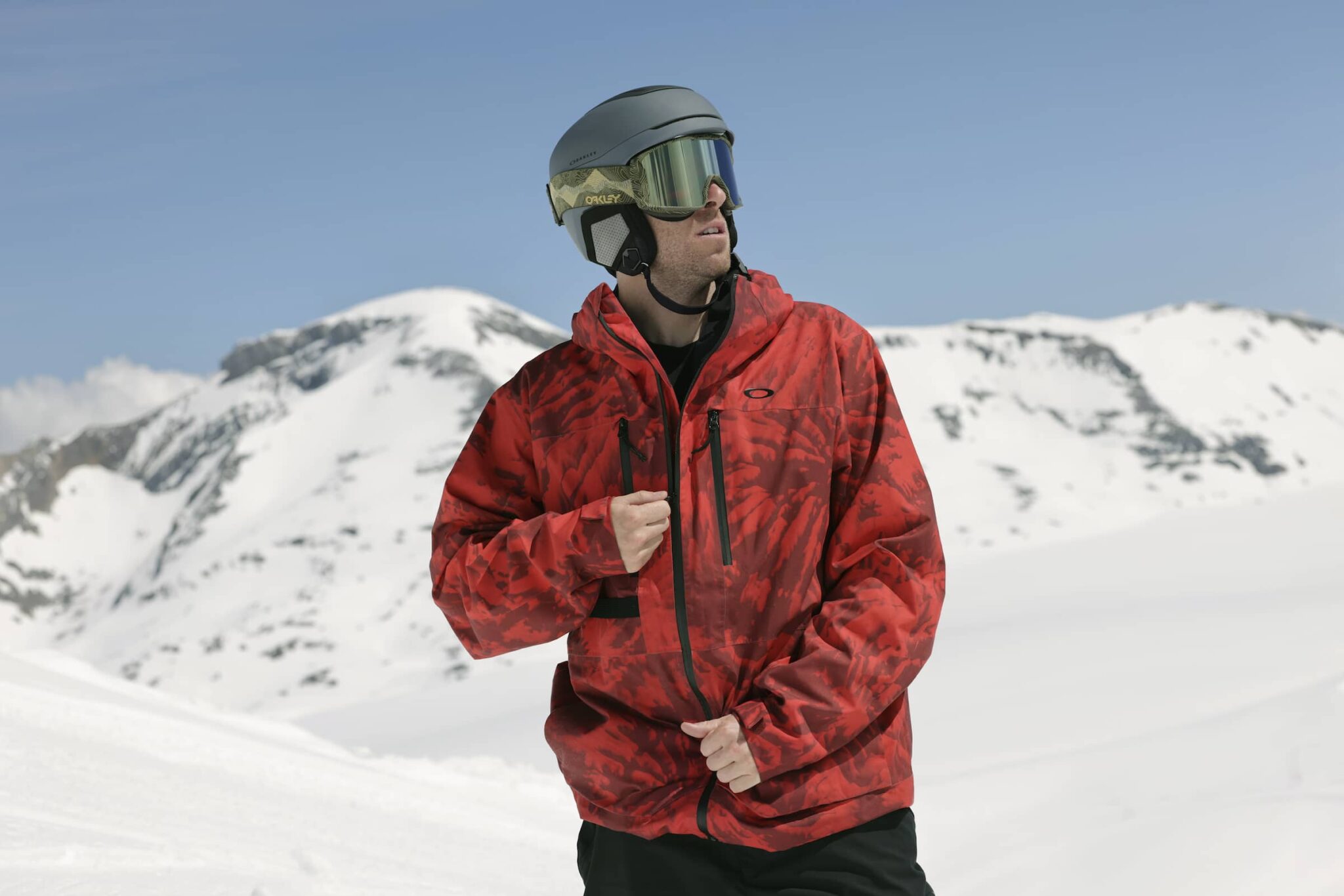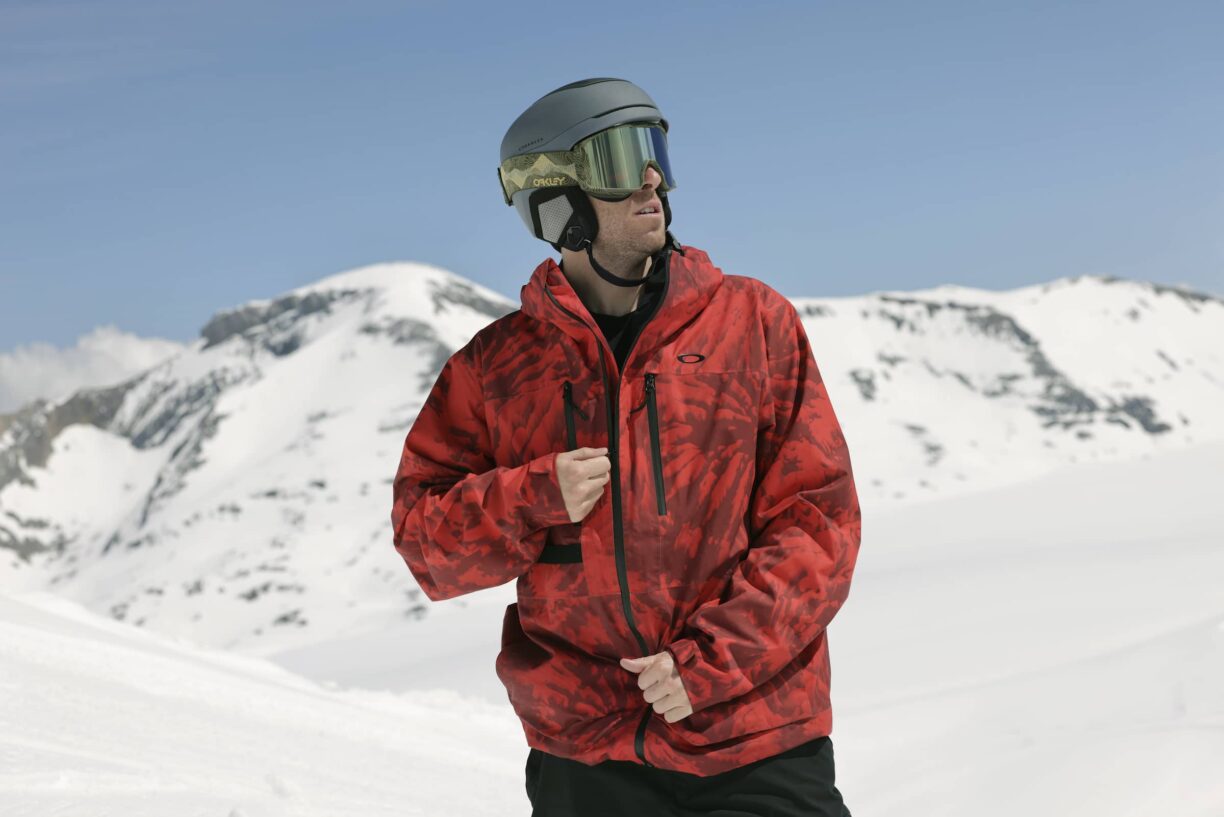 From learning to snowboard at the age of five to making its US Open debut at just 12, Sage Kotsenburg has always been on a unique trajectory when strapped onto his board.
The backcountry snowboarder looked to his home state of Utah for the inspiration behind his signature series Line Miner L. The strap of the goggle features the topographical map of the Wasatch Mountain Range to create the illusion of movement.
Equipped with Prizm Sage Gold Iridium, Kotsenburg's goggle features a versatile lens tint that increases contrast so you can see more detail.
Combined with the MOD5 helmet that features a Dura-Matter Mix hybrid-shell design for stability, this goggle-and-helmet duo is the perfect combination for a day of backcountry exploration.  
Kotsenburg's athlete collection also includes a vibrant range of red and black apparel and accessories for any mountain condition.
Whether you're trekking a snow ridge or tacking a favourite board or ski run, the TC Earth Shell Jacket helps you stand out from the pack with stylish outer layering.
Advanced waterproofing technology and stretch fabrics keep you dry and move with you for enhanced comfort and mobility.
The perfect outfit for a day on the slopes comes together with the TC Earth Shell Pant, which features the same advanced waterproofing technology for all-over protection and interior thigh vents for quick cool-downs when the action heats up.
Kotsenburg's athlete collection includes style-forward pieces that are ready to perform whenever you are. 
STÅLE SANDBECH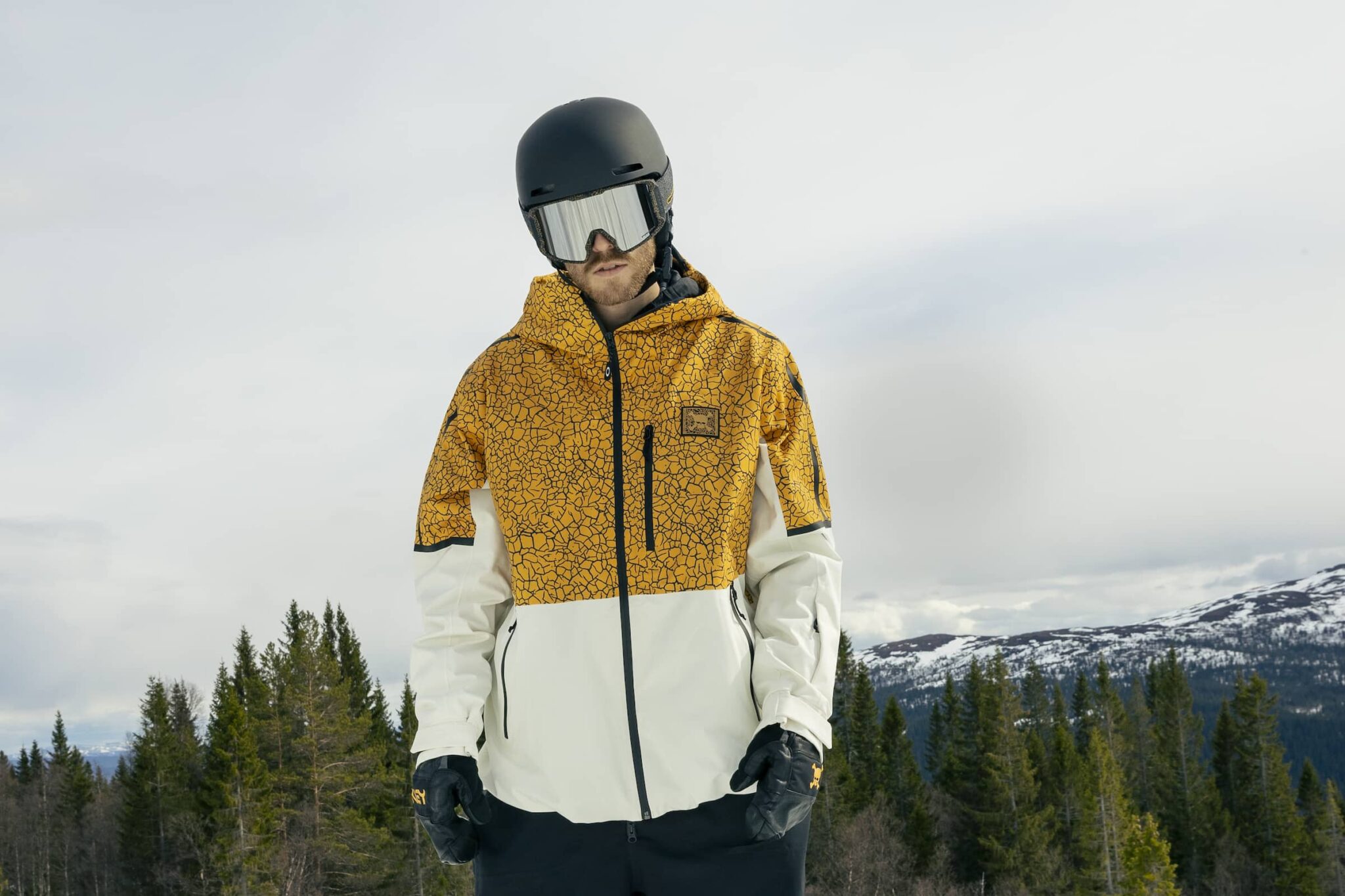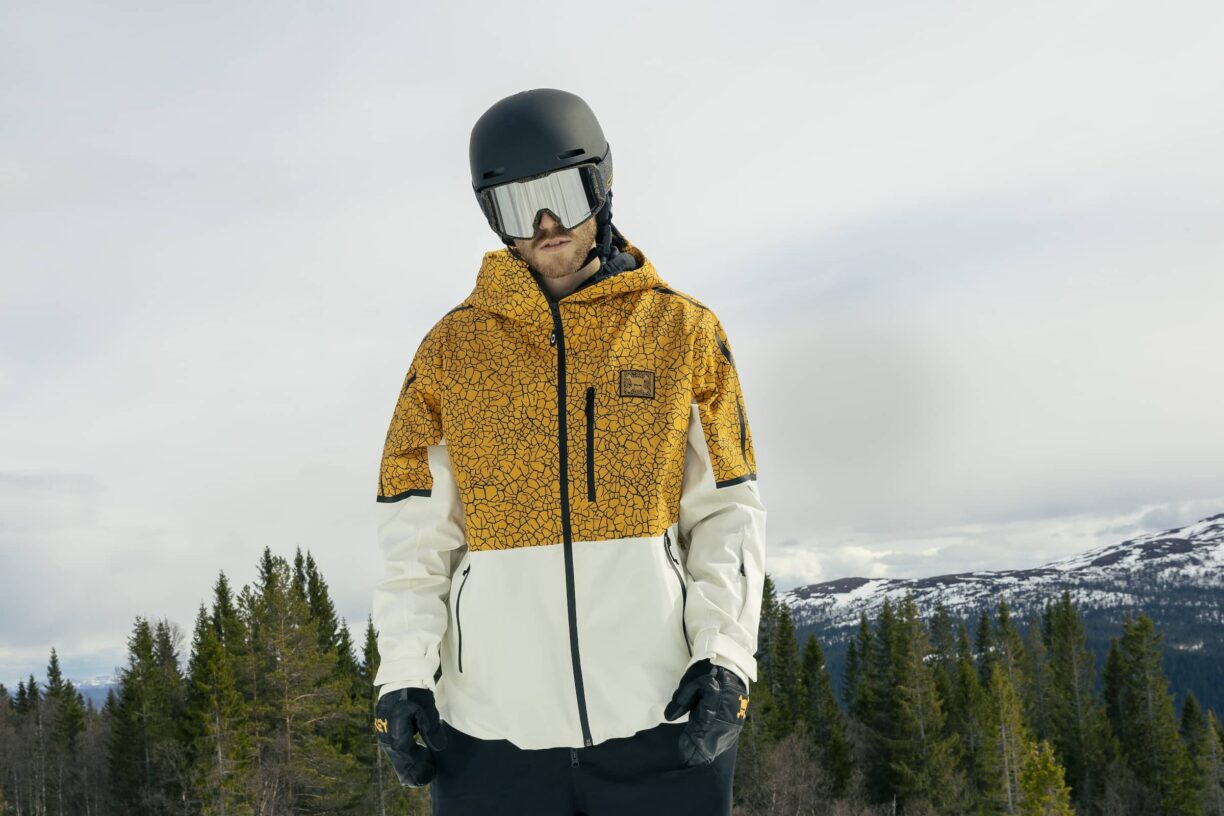 Ståle Sandbech is known for his distinctive style and for going big, no matter the consequences. His 2022 athlete collection includes high-performance outerwear, which draws inspiration from Oakley's irreverent early days while bringing Stale's own spin to it.
The TC Gunn 2.0 RC Shell Jacket has a highly durable, water-repellant coating housed in a head-turning print, making the jacket a premium option for chilly, wet conditions.
With insulated construction and adjustable fit for warmth and defence against the elements, you'll be able to explore more of the mountain, no matter the weather.
If you're wanting to take your performance to the next level, look no further than the TC Gunn 2.0 RC Bib. With water-repellant coating, taped seams and water-tight pockets, the TC Gunn 2.0 RC Bib adds style and function to your winter gear.  
Sandbech's athlete collection is made complete with his signature series Line Miner goggles with Prizm Black Iridium, engineered to help you see contrast on the mountain to conquer various light and snow conditions.
Sandbech revamped his previous goggle design with an updated crackle print, a stretch band, and skull logos, which reflect the heritage of the Oakley brand.
Paired with the MOD1 PRO helmet, which features Dura-Matter construction for all-around durability, Sandbech's athlete collection is cohesive selection of high-performing outerwear and accessories that reflect his unique energy.  
Starting November 10, you can watch the series of 2022 Snow Collection Be Who You Are videos on Oakley's Instagram and YouTube channel.
Oakley's 2022 Snow Collection will be available in-store and on Oakley.com.