Last updated on September 4th, 2022 at 08:10 PM
adidas Rugby launches the adidas x New Zealand Black Ferns Rugby World Cup 2021 playing in 2022 jersey. Designed for one of the most elite teams in World Rugby, the jersey commemorates the growth of the women's game, as the Black Ferns take to the biggest stage in World Rugby.
With the women's game finally getting the recognition it deserves, the first bespoke Black Ferns Rugby World Cup 2021 playing in 2022 kit has been designed to help inspire the next generation.
The current crop of Black Ferns had to pave their own path to reach the top of the game. The biggest stage in women's World Rugby provides the perfect platform to provide young aspiring athletes with a generation of role models to look up to.
Based on insights from the current New Zealand Black Ferns squad, the jersey celebrates the team's unique and versatile heritage with the inclusion of a large, debossed fern graphic across the front and back of the jersey.
To ensure maximum performance capabilities and comfort were achieved, adidas body mapped the entire squad to attain exact measurements for a tailored fit for each member of the squad.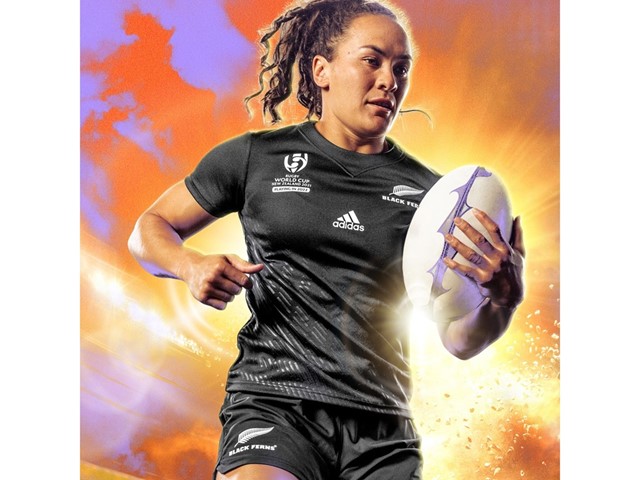 As part of adidas' continued efforts to help end plastic waste, the bespoke Black Ferns Rugby World Cup 2021 playing in 2022 jersey, replica jersey, and training range all feature a yarn which contains at least 50% Parley Ocean Plastic — re-imagined plastic waste, intercepted on remote islands, beaches, coastal communities and shorelines, preventing it from polluting our ocean.
The other 50% of the yarn is recycled polyester. Just one of the innovations that represent our commitment to help end plastic waste. 
The jersey also includes adidas AEROREADY, which uses sweat-wicking materials designed to keep the Black Ferns feeling dry, whilst maximizing comfort – leaving the players free from distractions, allowing them to focus fully on their performance.
Celine DelGenes, adidas Global General Manager Specialist Sports commented:
"Women's rugby continues to grow as a sport both competitively and in popularity. We wanted to showcase this growth and celebrate this year's Women's Rugby World Cup by creating a kit for one of the most elite teams in the sport – The New Zealand Black Ferns.
We're excited to debut this kit ahead of such an iconic sporting moment and we hope that by seeing the kit in action on their favourite athletes, we can help inspire the next generation of women's rugby players to take up the sport."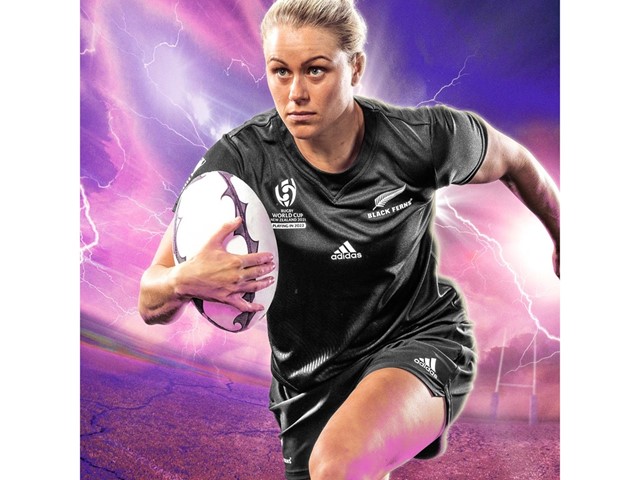 The replica Black Ferns jersey and the training range will be available for fans to purchase from today, ranging from €70 to €85. For further information please visit adidas.com or follow @adidasRugby on Instagram to join the conversation.