Last updated on February 7th, 2021 at 09:56 PM
We're nearing the end of the decade and while it has been a revolutionary ten years for fitness, the next year promises a host of new and exciting ways to support your physical and mental health, and wellbeing.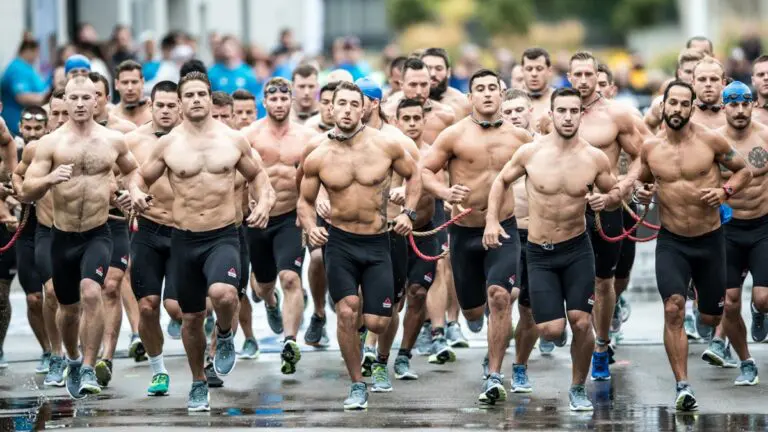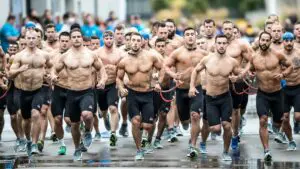 The UK's leading health and fitness group, David Lloyd Clubs and its team of industry experts reveals its top ten trends that we will all be working out to in 2020.
SQUATS NOT SHOTS – NIGHT CLUB STYLE CLASSES
A new generation of Brits are calling time on clubbing and swapping their party shoes for running shoes.
In a survey by David Lloyd Clubs*, over half of 18-35-year-old Brits (54%) say they would rather go to the gym than to a night club. In response there has been a boom in nightclub style HIIT workouts which combine dance music with high energy workouts.
2020 sees the launch of BLAZE by David Lloyd Clubs, a brand new, state-of-the-art fitness studio with a 'high-end nightclub vibe' in Birmingham, offering locals a unique workout experience right in the heart of the city.
The contemporary boutique studio becomes the brand's first stand-alone boutique studio in the UK. The concept follows the huge success of BLAZE Studios within David Lloyd Clubs which have been rolled-out in 64 Clubs across the UK and Europe over the past two years and now enjoy a cult following amongst members.
AERIAL FITNESS  
The popularity of aerial exercise continues to take flight in the capital and across the country with aerial hoop and yoga, trapeze, pole fitness, and silks classes becoming more and more common.
Your core is the focus in these classes with the additional fitness benefits of HIIT activities, but while looking floatingly elegant… some of the time. It will work the arms, legs and back and abs, too as well as promoting joint mobility.
PREVENTING BURNOUT AND BUILDING RESILIENCE 
Stress continues to increase in our lives and 2019 saw the World Health Authority declare burnout as a recognised disease.
With a growing focus on wellbeing, millions are turning to the professionals for support on how to cope with their 'always-on' lifestyles.
In 2020 and beyond, resilience and stress management training will become commonplace alongside physical exercise and wellbeing treatments offered by health clubs.
In order to meet this demand and to complement its physical exercise and wellbeing treatments David Lloyd clubs is trialling The Listening Space. Staffed by BACP qualified therapists and coaches who have been working with adults and teenagers for many years, the team is experienced in successfully helping people work through all types of life stresses, events and challenges.
David Lloyd Clubs also offers gong bathing at its Spa Retreats at Royal Berkshire, Chigwell and Purley, and has launched mindfulness classes at selected clubs across the UK and Europe.
MORE FOCUS ON RECOVERY 
Fitness fans are not only focused on getting the best workout, but also recovering afterwards to avoid injury while getting the best results and more gyms are offering facilities like plunge pools, compression sessions and sports massages. How can we look after our bodies better after working out?
Alastair Crew, Master Trainer at David Lloyd Clubs says: "Refuel, recharge and recover is the new mantra for 2020.
People are now understanding that quality sleep, nutrition and rest are essential to get the most out of your workout.
Choose active recovery days with mobility and speed up tissue recovery with foam rollers. Percussive massage has seen a big growth using the likes of Theraguns, which are currently being trialled on David Lloyd Clubs' gym floors."
WELLNESS FOR KIDS 
Children's wellbeing has been high on the media agenda in 2019, and parents are becoming increasingly aware of the pressures of modern life affecting their children.
2020 will see mindfulness for children becoming commonplace in our schools and extracurricular clubs. David Lloyd Clubs is introducing wellness in its kids sessions – both as part of its DL Kids current group activities, and as dedicated sessions.
Susie Malcolm, family manager commented; "Life's pressures are beginning to affect children more and more, and parents tell us they are concerned.
In our fast-paced lifestyles mindfulness can be a difficult concept for young ones to understand or to engage with.
So we have been working with experts and are introducing wellness in a fun and engaging way, combining high energy activities with quieter, reflective time is key to balance.
Getting your kids into health and fitness from a young age can do wonders for their wellbeing, and it's best served with a side of fun."
PEDAL MAD 
With the focus on the environment, how we get around is very much at the front of people's minds. Cycling has seen a huge surge in popularity as its inexpensive and easier on the joints than many other forms of exercise.
Practise your technique and build up your fitness with one of the many cycle-based classes around.
Cyclone, launching in David Lloyd Clubs in 2020, is where cycling meets entertainment. Suitable for beginners through to experienced pros, it features an interactive screen with a MyZone heart rate monitor which tracks progress and allows each rider to work to their optimal level in a group exercise environment.
Or if pedalling in time to your favourite songs is more your thing, go for the uplifting and fun Rhythm, a class that sees small weights incorporated and exercises on the bike performed to the rhythm of the inspirational dance tracks.
CRYSTALS 
Crystal healing is becoming more mainstream with celebs including the likes of Gwyneth Paltrow, Victoria Beckham and Kim Kardashian all praising the practise down to it improving health and mood. But it's not just the high-flyers that are getting in on it.
Now, crystal healing is becoming a wide-spread activity, with crystal healing starter kits and jewellery available to buy across the high street and online.
As a huge wellbeing trend, David Lloyd Clubs has made sure that it's a part of its Spa Retreat offering, with Amethyst Crystal Steam Rooms present in all Spa Retreats.
The pure Amethyst crystal has a powerful healing energy. Within this room, the heat therapy combined with our bespoke aromatherapy blend relaxes the body and soothes the mind.
YOGA HIIT
Yoga hybrids are on the rise, with the benefits being that you can combine practise that focuses on flexibility, balance and core with the classic cardio-driven HIIT all in one class.
The changes between the different types of moves means you get more workouts than one, in one. A fine fit of fitness for those with just a spare hour in the day.
KICKBIKING
Recently, you'll have seen them move outside of the playground and into your daily commute: adult scootering. But the new way of getting to work is better for your fitness than you might think.
Scootering, or kickbiking, is a form of cardio that you can control and make as easy or hard as you like. Plus, it's low impact which means your joints won't be strained but you can still increase that heart rate.
GLIDE FIT 
Aqua fitness has long surpassed just the aquacise you're used to. Glide fit is a class that uses a floating platform on the surface of water, which is then used to carry out a series of aquatic based stability training (ABST) exercises. Instead of just focusing on the moves, your core is engaged to a new level with the challenge of keeping balance on the inflatable mats. Disengage, and you'll be going for a dip!
Discover what classes and experiences David Lloyd Clubs offer at www.davidlloyd.co.uk