Last updated on August 22nd, 2021 at 05:28 PM
Like any sport that leaves you red-faced and gasping for a half-time breather, taking part in a game of football can have some pretty great benefits for both body and mind.
Not only is sprinting between goalposts for 90-minutes a calorie-torching cardiovascular workout, but all that passing, jumping and shooting builds lean strength and endurance in a more enjoyable way than repping through dozens of burpees. Plus, football is a great team bonding sport too, which studies have found can have a positive impact on our mental health.
Whether you're already a regular on the local Sunday league scene or lockdown has you craving a casual kick-around in the park, the right kit can help you to take your game to the next level. Want to step out pitch-perfect? Here are all the accessories you'll need…
1. Adidas Predator Mutator 20+ Firm Ground Boots for women, £229.95, adidas.co.uk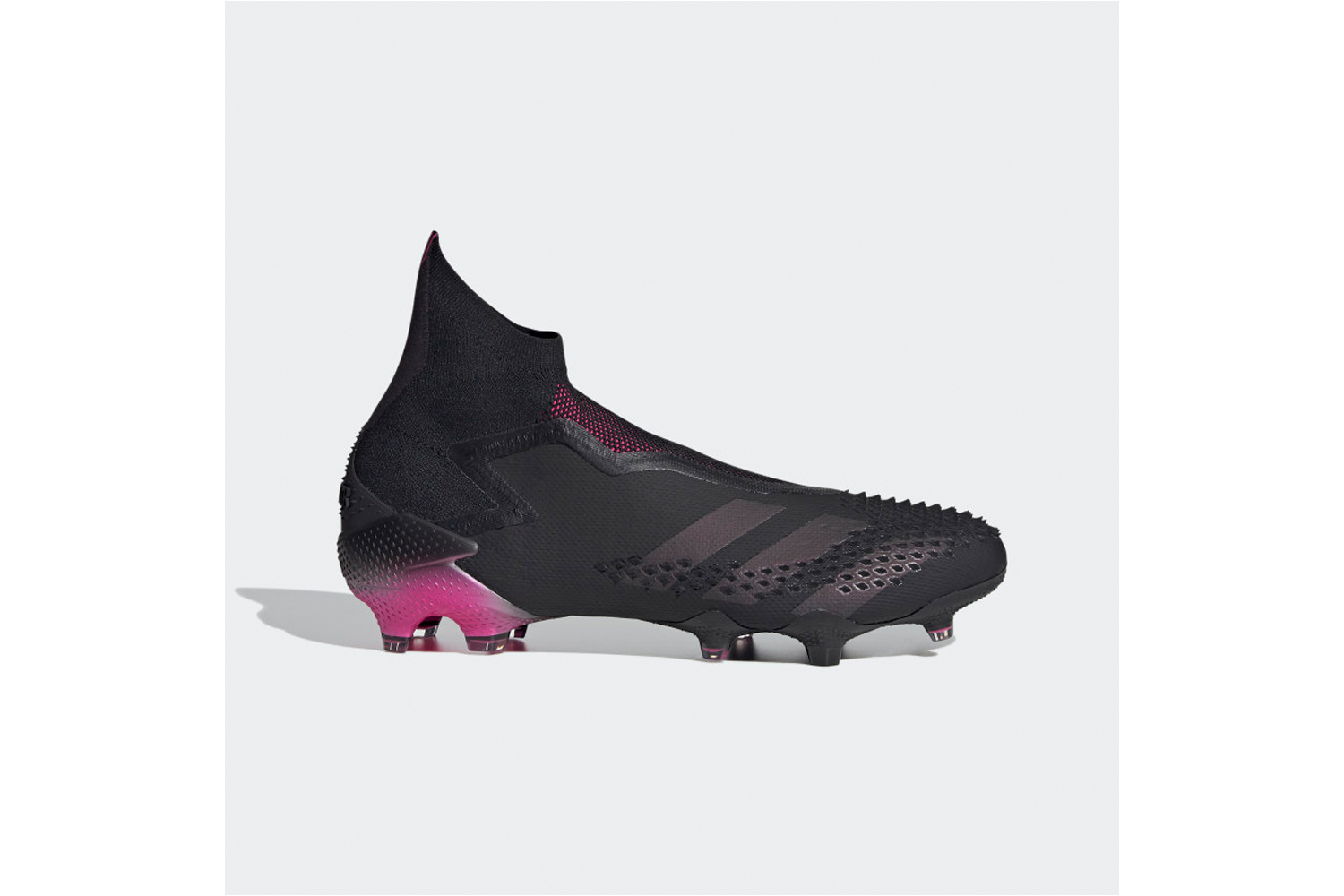 Gone are the days of rubbery football boots that leave you with painful blisters for days. This sleek women's pair from Adidas are made with a special knit textile that hugs your foot while also letting it breathe. Sharp rubber spines on the toe area help to control the ball during passes and assists, while the sturdy cleats on the outsole allow you take charge on natural grass pitches. Most notably, they're lace-less, meaning you won't have to stop play to faff around with untied shoes.
2. Kipsta Adult Football Shin Pads, £7.99, Decathlon.co.uk
A decent pair of shin pads is a must for any five-a-side game. Anyone who's left their legs vulnerable to incoming tackles will know that bruises and injuries in this area are never fun. This wallet-friendly pair from Kipsta get the job done perfectly, protecting the soft tissues and bones in the lower leg from external impact. Practical elasticated calf sleeves keep everything in place, so you'll barely notice you're wearing them while you're darting around the field.
3. PLAYR Vest, £49.99, Playrsmartcoach.com
If you don't like the idea of wearing a fitness watch, this smart GPS tracker vest slips comfortably over your top during training sessions. The PLAYR has been specifically designed to capture data during football games, such as distance covered, top speed, sprint distance, power plays, load and intensity. The wearable then syncs to an accompanying app, where you can quickly view your performance data and learn how to improve your game. Personalised coaching advice gives you drills to try out, as well as tips for more effective rest and recovery.
4. Nike Mercurial Vapor 13 Elite Boots for men, currently £153.97 (was £219.95), Nike.com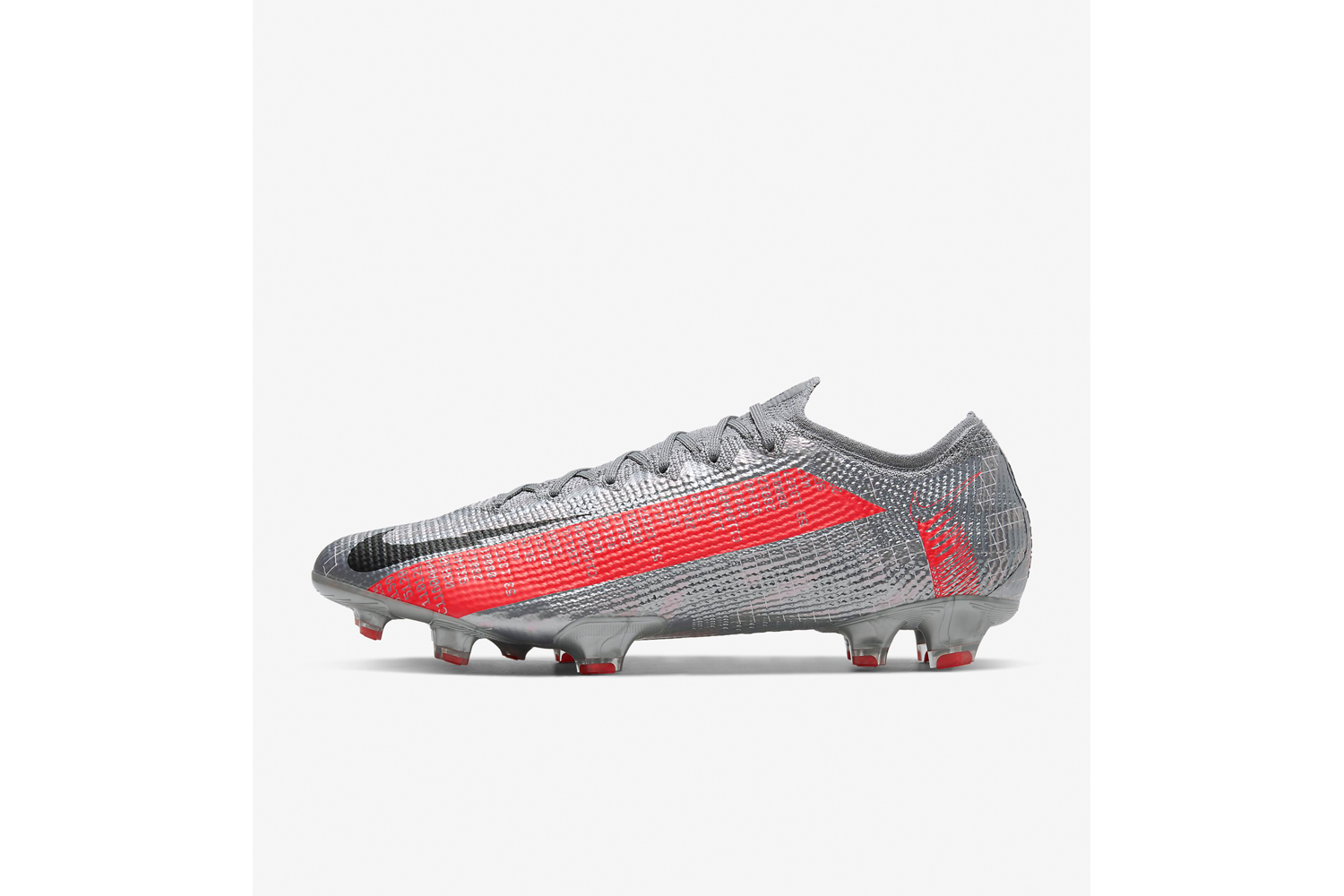 Nike's football boots are some of the best money can buy, and the brand's latest release is no different. If you're looking to better your sprints this season, then this lightweight pair of kicks promises to supercharge your top speeds. As well as being comfortable and stylish, an insole with NikeGrip technology provides maximum interior traction underfoot, helping you to be quicker and sharper at attacking the goal. Neymar and Mbappe wear Nike's Mercurial Vapor boots, so you'll be in good company.
5. Puma Liga Socks, currently £5.25 (was £7), Pumateamwear.com
A good pair of football socks probably won't turn you into Lionel Messi overnight, but they can really help you feel more comfortable during play. This pair from Puma have a cotton heel and toe, as well as an ankle brace for better stability. The material feels lovely and soft inside boots and there's plenty of room to stretch them over a shin pad. Available in a range of different colours, we like this bright and breezy blue shade the most.
6. Nike Women's Park VII Dri-FIT Short Sleeve Shirt, currently £11.92 (was £14.95), Kitlocker.com
It's hard to love a game of football if your tee is saturated from the rain or soaked with sweat and clinging to your torso. If you're serious about playing regularly, it's a good idea upgrade your ratty old T-shirt to a performance fabric shirt, like this one from Nike. Made from a sweat-wicking material, it'll stop that icky 'heavy' feeling that tends to build in moist cotton. Cooling mesh panels on the back also help with temperature regulation, and it has shorter sleeves for maximum airflow to your body.
7. ZEPP PLAY Football Tracker, £99.99, Argos.co.uk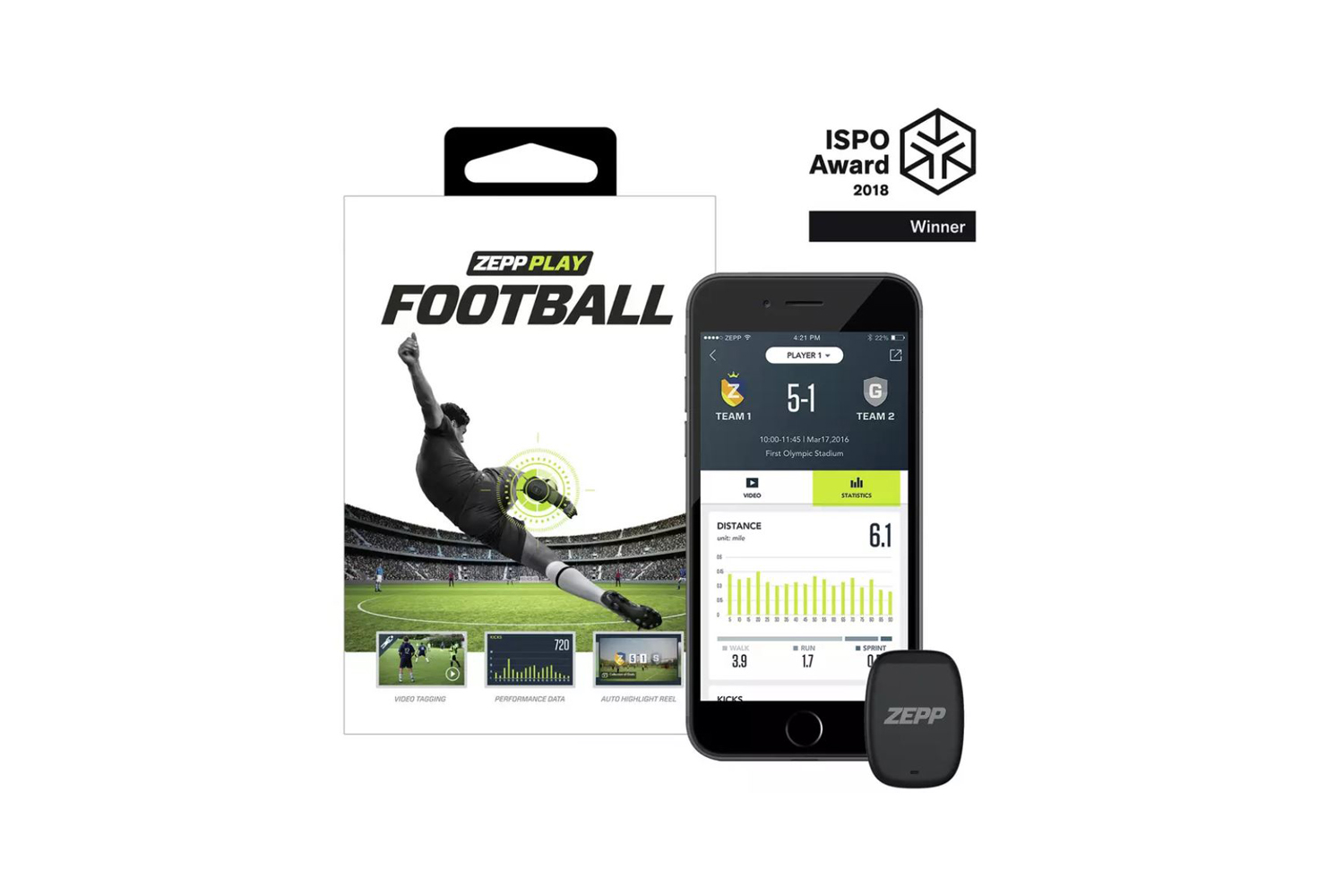 The ZEPP performance tracker is worn on your calf in a specially designed calf sleeve. It will then record all of your data, such as your kicks, sprints, distance travelled and max speed.
Cleverly, an accompanying app can also be used to record your football game, so it can keep track of your real-time game highlights. After the match, the app will create a highlights video for you, with all the best goals, saves and tackles. So whether you want to forensically analyse your performance, or simply want some cool footage of you nutmegging your pals to share on Instagram, this pocket coach will do the hard work for you.